Makers Empire's Ambassador Program celebrates innovative and inspiring educators who are regularly using Makers Empire in engaging and creative ways in the K-8 classroom, as well as student designers using Makers Empire in exceptional ways.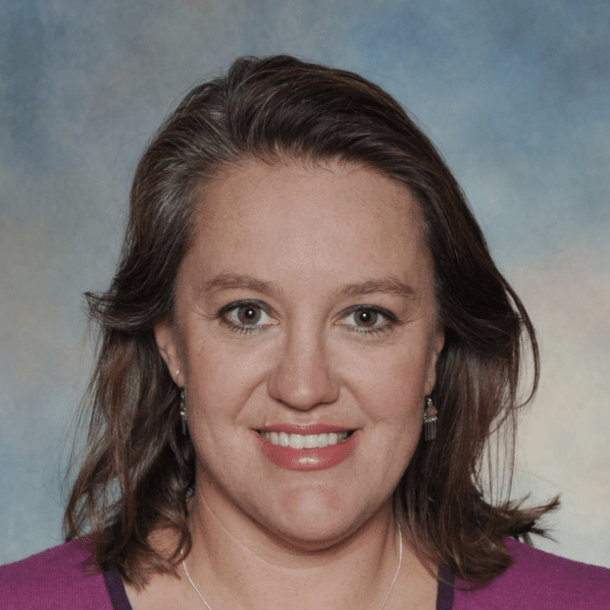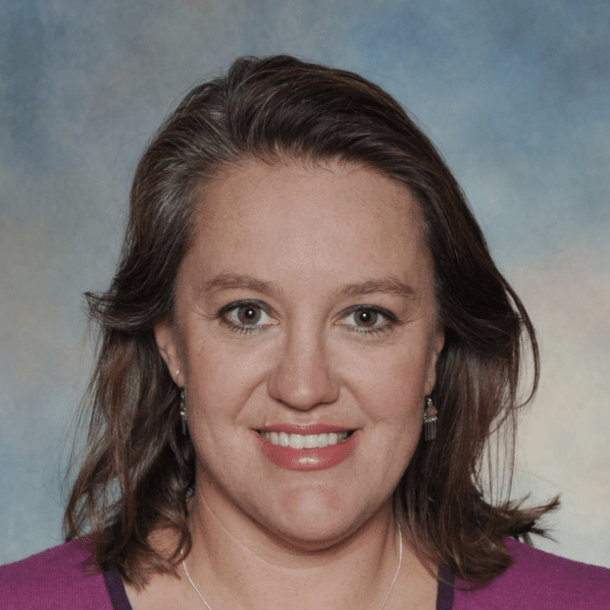 KATE TYRWHITT
Arts & Design Teacher, St Michael's College
Kate is an educator that has a background in Fine Arts and her creativity continues in her approach to teaching primary school children in Visual Arts. Diverse classrooms and a well set up 1:1 iPad program and 3D printing areas give her the opportunity to adopt inclusive and creative methods.
Since completing her Masters of Education at Flinders University, Kate has studied a variety of subjects. This includes ICTs for Educators, for which she began a class blog in 2007.
She is a frequent presenter at the CEGSA, EdTechSA, ACEC, and AVAEC conferences and has now participated in two Global Design Projects with Makers Empire subscription. The first one was an exchange with Iranian students in 2016 and the most recent one in 2018 was with a school in Wisconsin, USA.
Kate plans to continue the global connections made with this school in semester 2, 2018 and hopes to develop more connections with other schools from different cultures using 3D designing as a way to connect and share thinking and cultural expression.
See an interview with Kate here - https://www.makersempire.com/how-makers-empire-is-transforming-learning-and-relationships-at-st-michaels-school/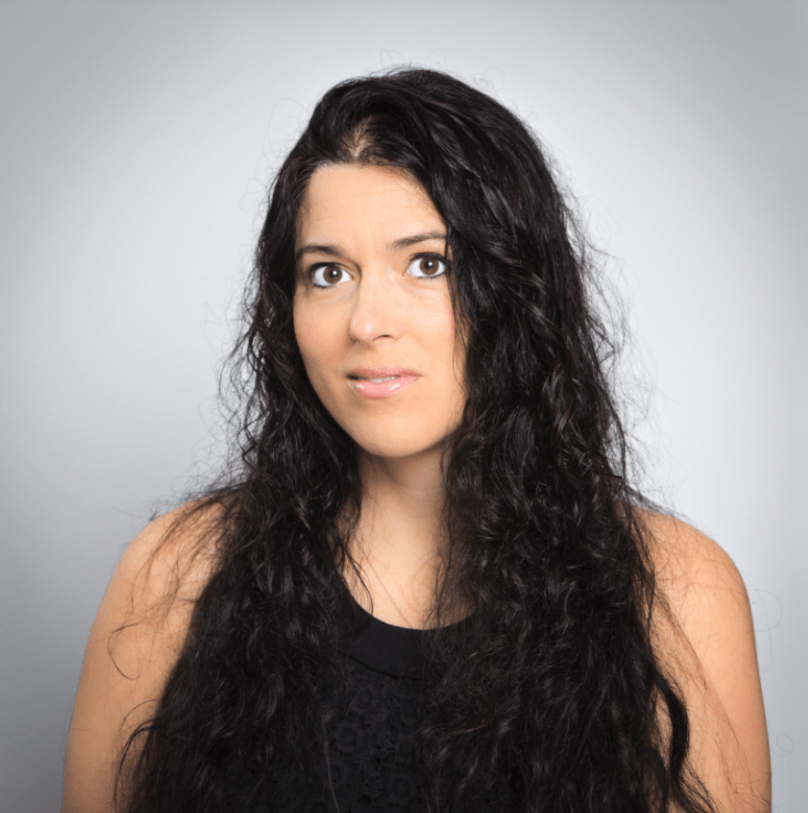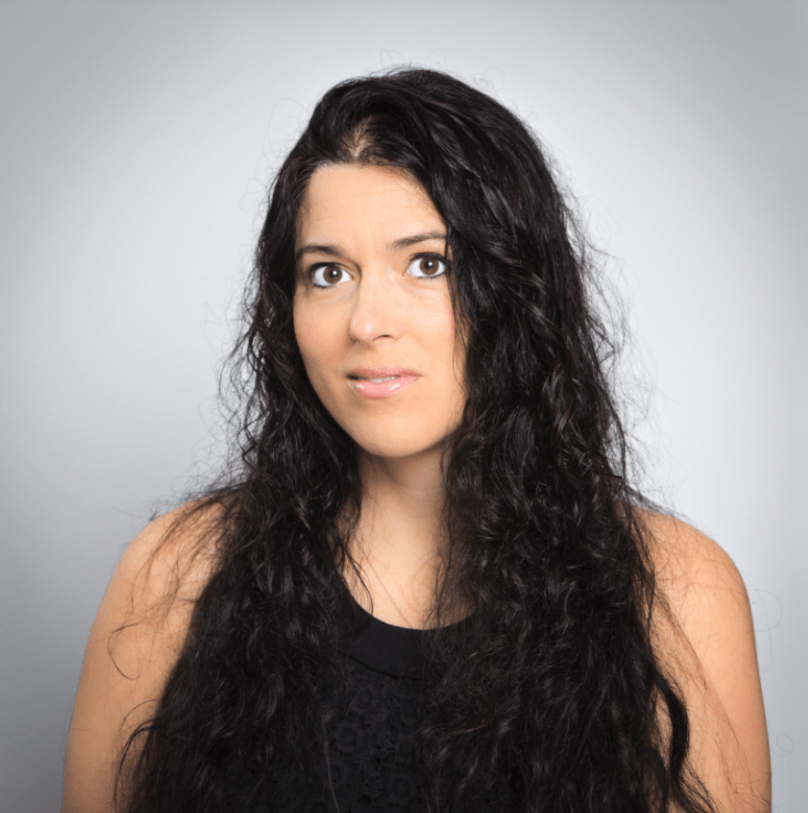 KARIE HUTTNER
Design & Tech. Teacher, Country View & Stoner Prairie Elementary School
Karie is passionate about 3D design and empowering students to create.
She says, "Makers Empire has expanded the possibilities for our students to design and create in 3D as well as to connect with partner schools. I love designing with the software and sharing the joy of creation using ME with my students, staff, and the larger community."
Read an interview with Karie here - https://www.makersempire.com/3d-printing-verona-school-district-makers-empire-game-changer-tinkercad-alternative/
Check out Karie's blog here - https://icreateilearn.weebly.com/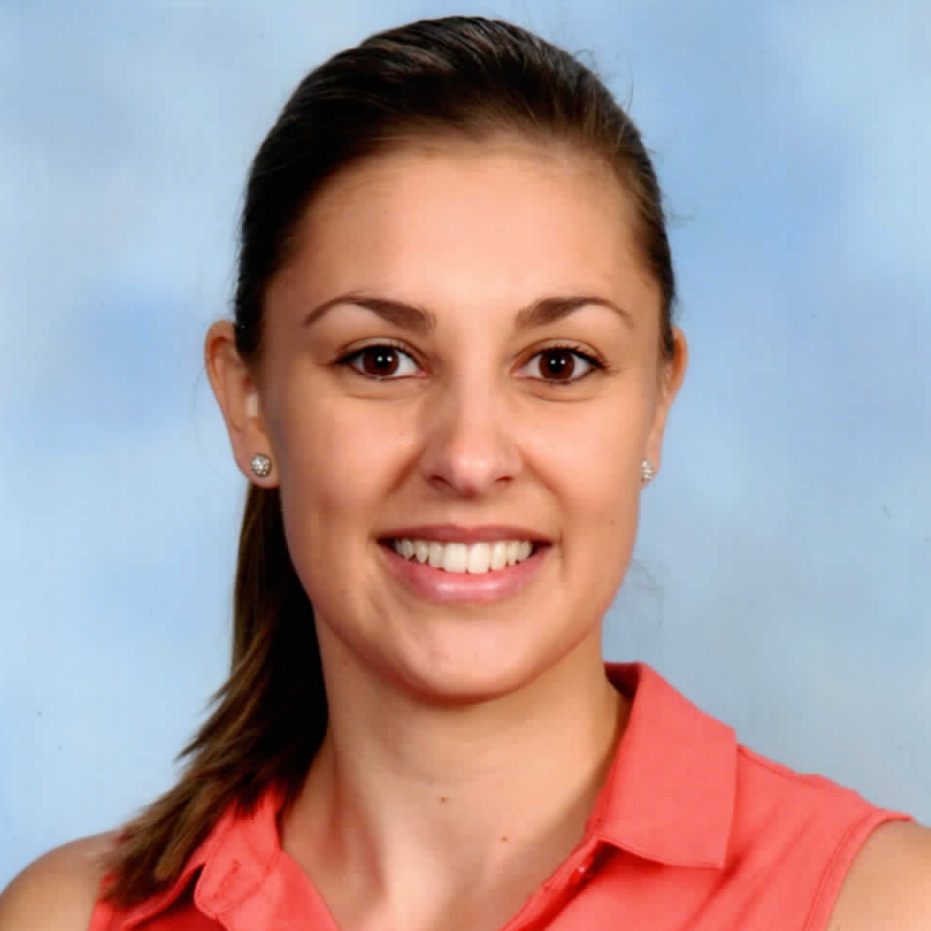 MEGAN KOOP
Classroom Teacher, Blakeview Primary School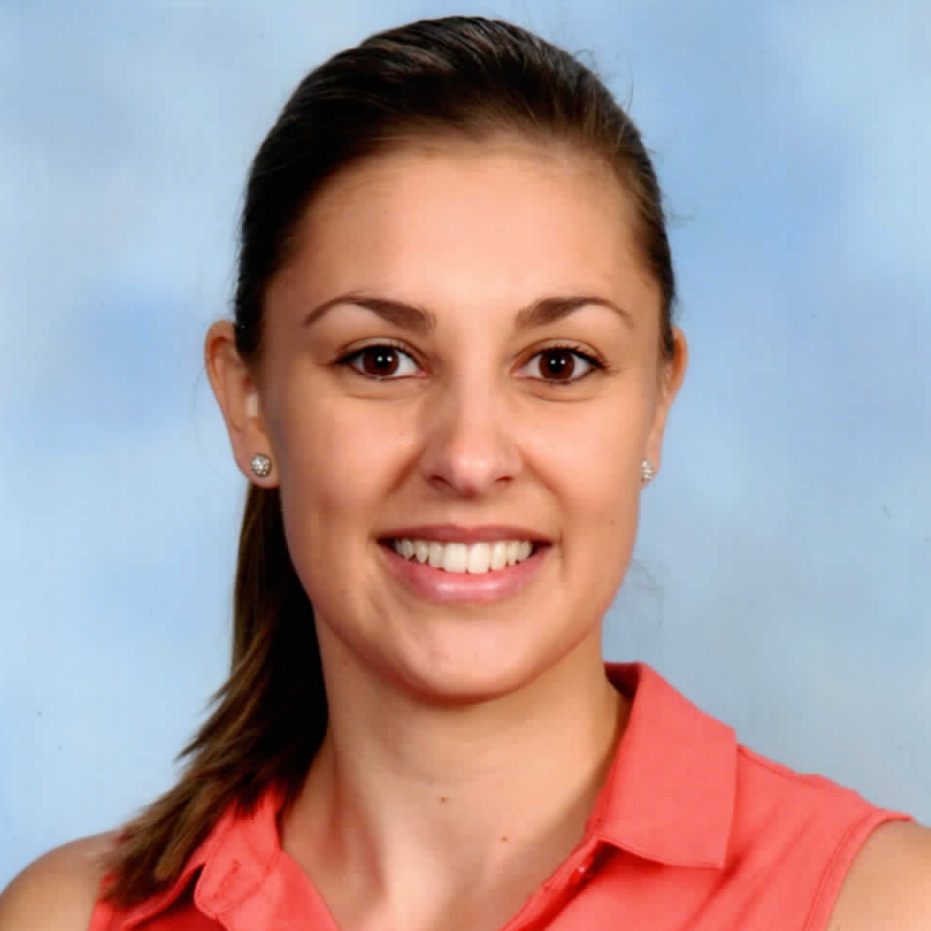 MEGAN KOOP
Classroom Teacher, Blakeview Primary School
Megan has completed a Bachelor of Education in Junior Primary and Primary with honours in 2013. She is currently a classroom teacher at Blakeview Primary School working with Year 2 students.
After being involved in the 3D Printing in Primary School Project with Maker's Empire in 2017, she has been able to successfully incorporate 3D design and printing into her teaching at Blakeview Primary School. Megan has mentored and encouraged colleagues to undertake the same learning through her training and guidance.
Following the success experienced during the project, Megan was invited to speak at the ACCE conference in 2018 about her learning and 3D design and printing experience. She shared about how her students were able to design a new Nature Play space using the Maker's Empire App and their 3D printed models were then used by the builder to construct the space straight from their ideas.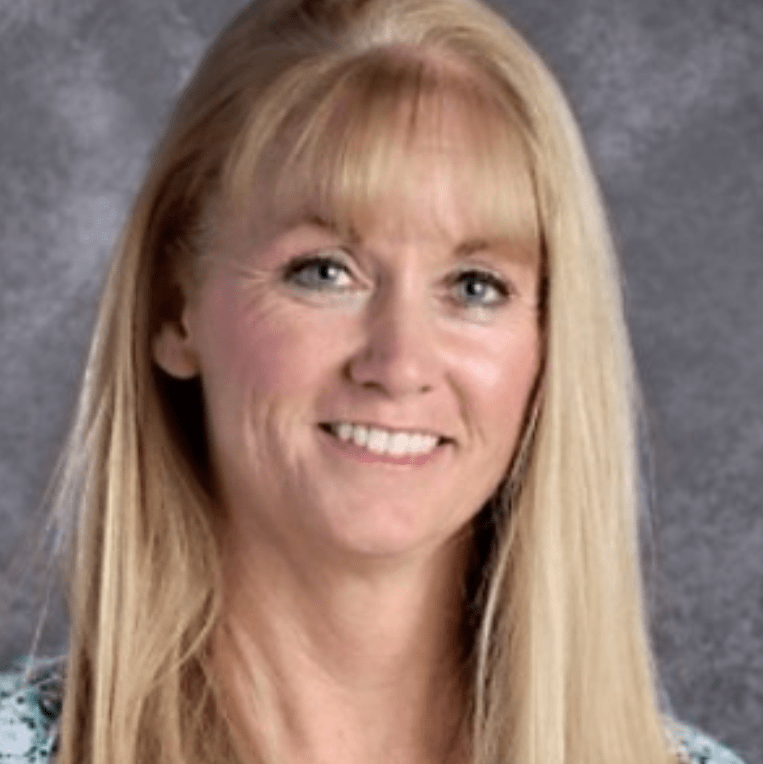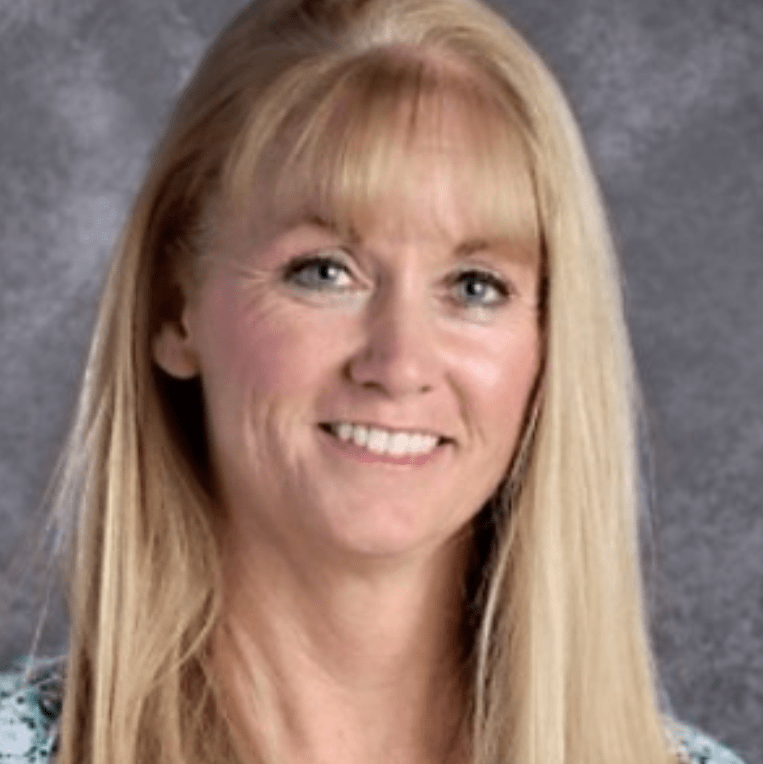 ROBIN MCGINNIS
Design & Technology Teacher, North Elementary
Robin McGinnis has taught for the Mt. Healthy City School System for 30 years.
Over the years, she has taught first, third, fourth, and fifth grade.
She is on the strategic planning board for the Greater Cincinnati Stem Consortium and works with the Assistant Dean of Innovative studies on developing leadership groups for elementary school children.
She is also working on developing STEM curriculum to encourage girls into the field of engineering.
Read an interview with Robin here - https://www.makersempire.com/teacher-from-3d-printing-novice-to-3d-printing-guru/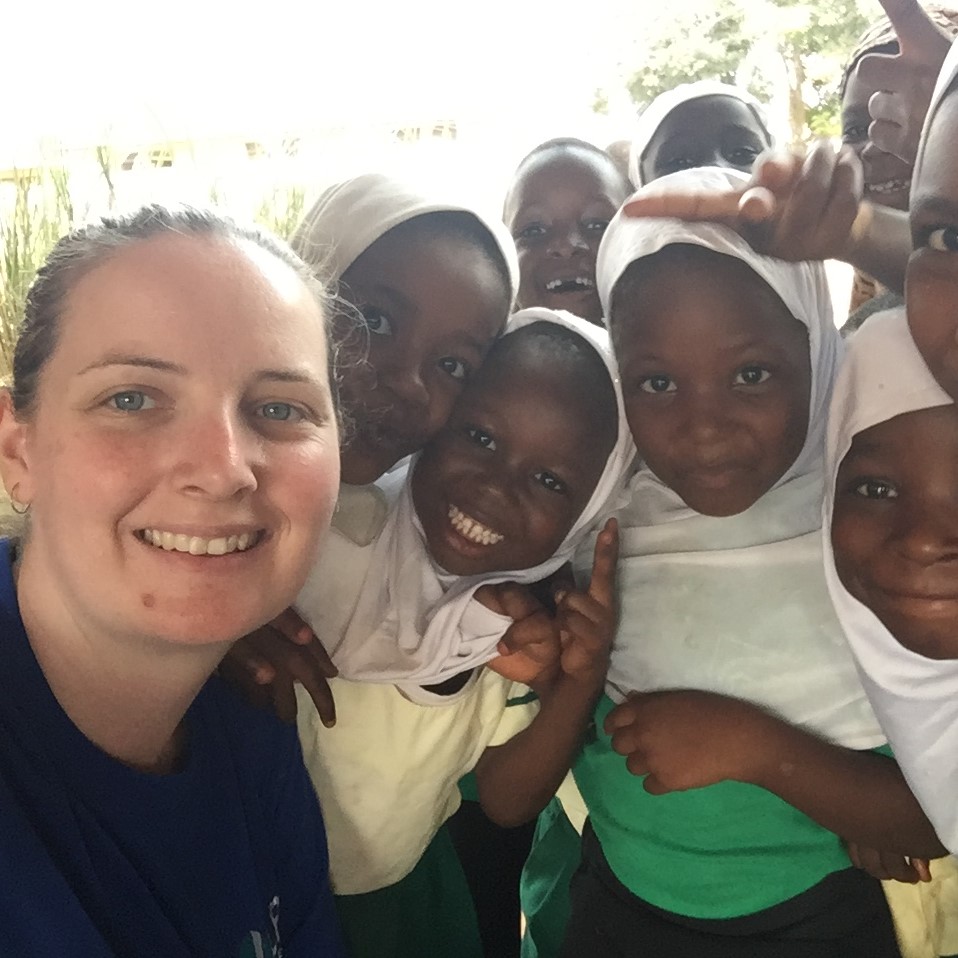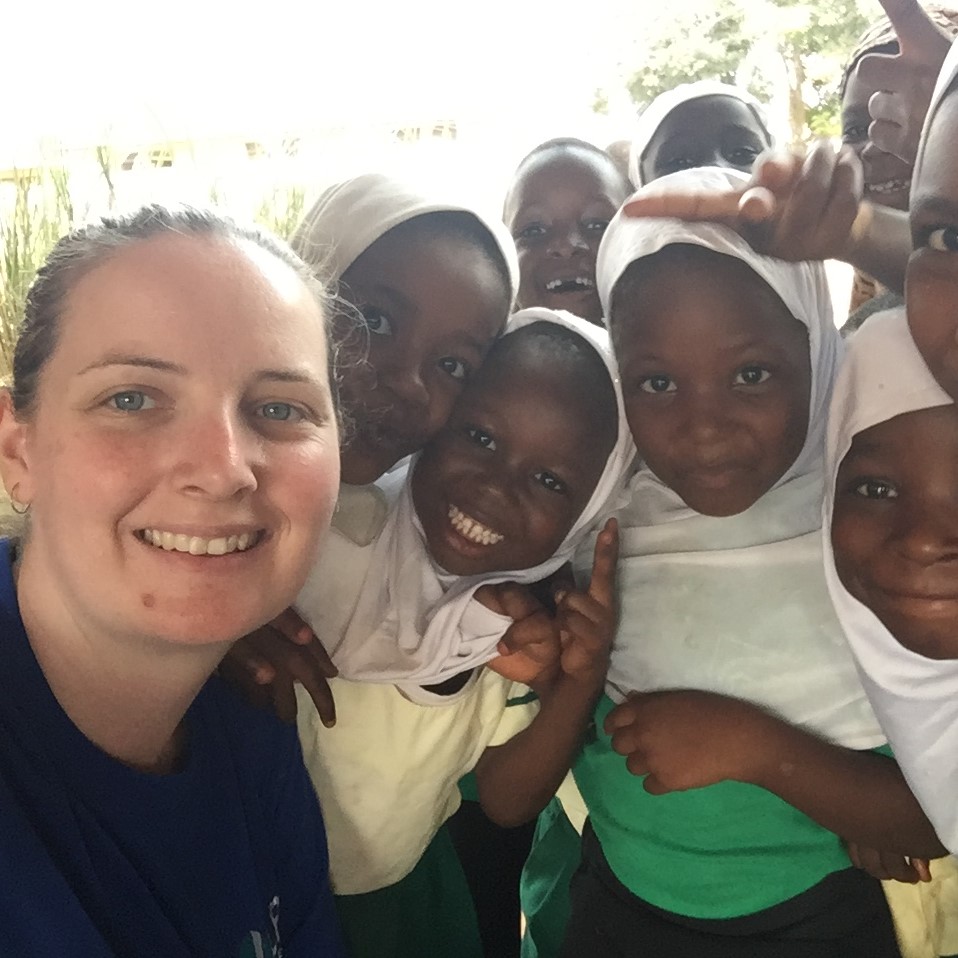 DIANA HARRIS
Classroom Teacher, Richmond Primary School
Diana holds a Bachelor of Early Childhood Education from the University of South Australia and a Graduate Certificate in Teaching English to Speakers of Other Languages.
She has been teaching for 12 years and principally works with reception, year 1 and year 2 students, newly arrived in Australia, teaching them English and Australian culture. Use of technology with students is a passion for her because it engages them and captures their oral language in a non-threatening way.
She challenges herself and her students with new things, particularly technology with her young students, to enhance their learning, to support engagement, and have fun in the classroom.
She has presented at three My Learning conferences focusing on Coding, iPads and STEM. She has been a Digital Technologies NIT teacher and a co-teacher focusing on integrating iPads across the curriculum in the JP classroom and regularly shares her teaching practise at staff meetings and in partnership meetings.
In January 2018, she spent 3 weeks volunteering in Ghana, West Africa supporting teachers to improve their teaching practise.
Check out Diana's wonderful 3D printing dollhouse and English literacy project here - https://www.makersempire.com/how-students-at-richmond-ps-learned-english-by-making-3d-printed-furniture-for-a-dollhouse/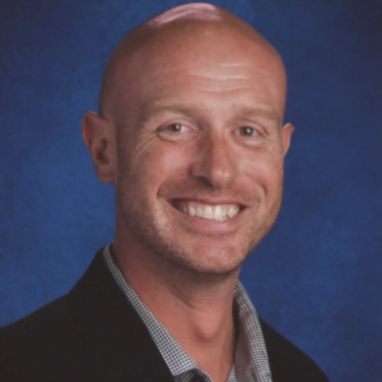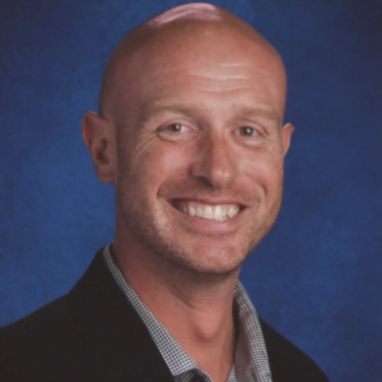 CHRISTOPHER BURDMAN
STEM Teacher, Joseph P Tynan Elementary School
Mr. Burdman has been a Boston Public School teacher for the past eighteen years. Having taught both math and science at the Elementary and Middle School levels, he now serves as the STEM teacher at the Tynan Elementary School.
In 2011 Mr. Burdman was awarded Boston Public Schools "Golden Apple" teacher of the year award.
Above all else Mr. Burdman tries to give students the opportunity to engage in meaningful, real world experiences that are challenging and cognitively demanding using the latest and greatest technologies.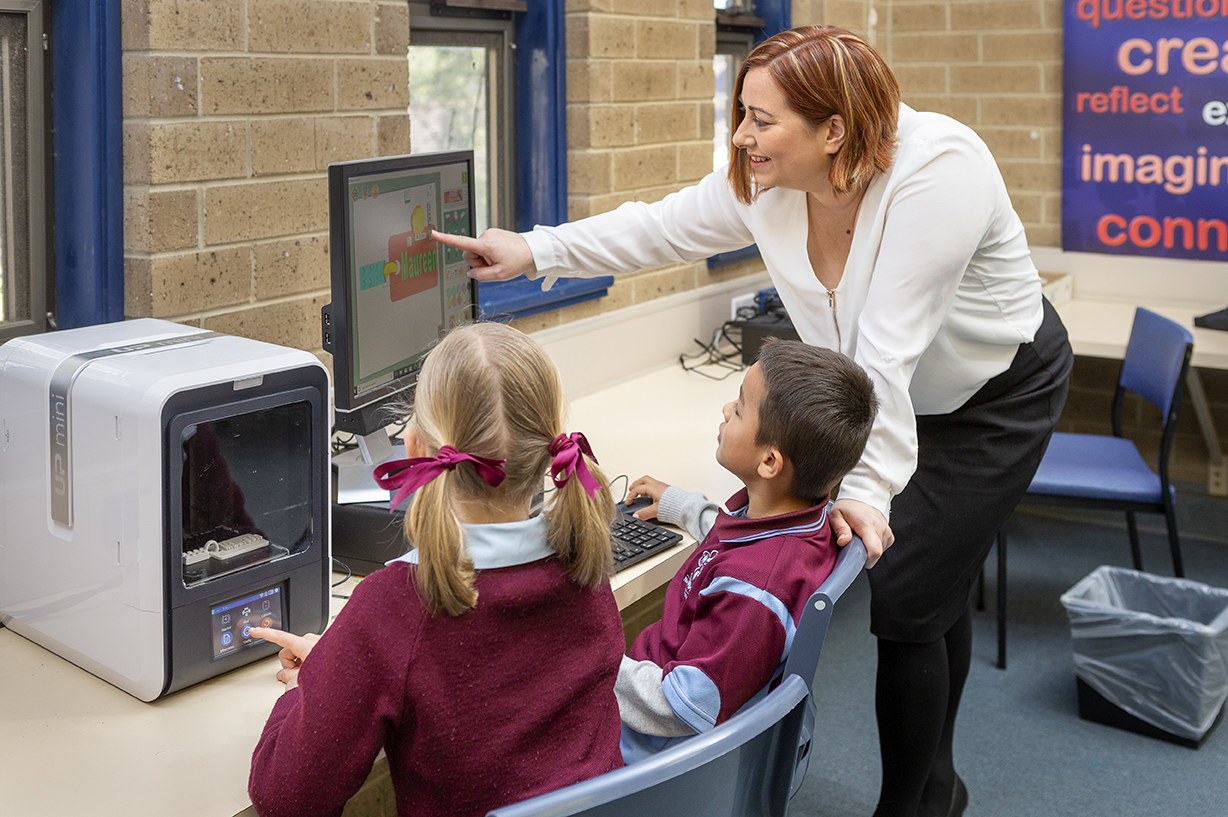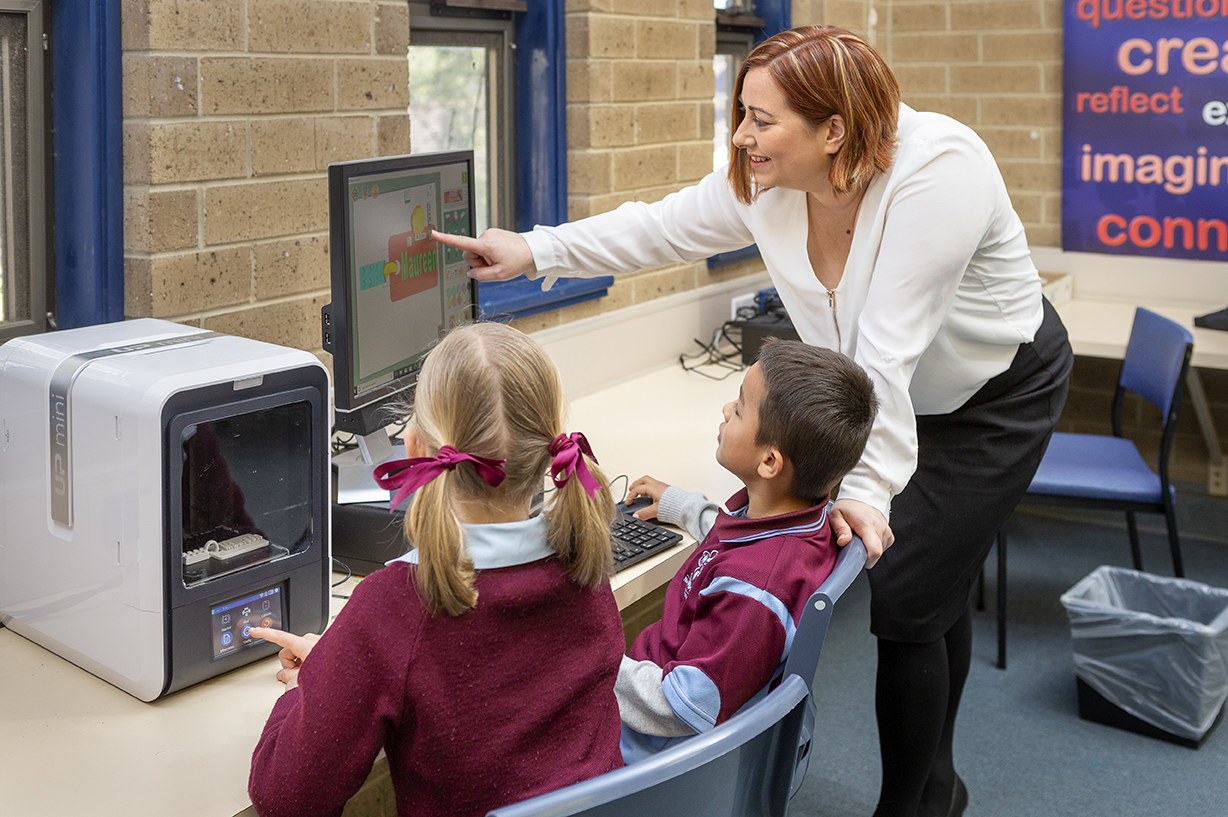 Hajnalka Molloy
Teacher Librarian, Aberfoyle Park Primary School Campus
Hajnalka Molloy is a passionate teacher librarian who embeds STEM and digital technologies into units of inquiry and literature.
As president of the School Library Association of South Australia, Hajnalka advocates for the critical role teacher librarians play in developing inquiry skills, a love of literature and reading and critical and creative thinking.
Hajnalka is Nationally Certified at Highly Accomplished Teacher.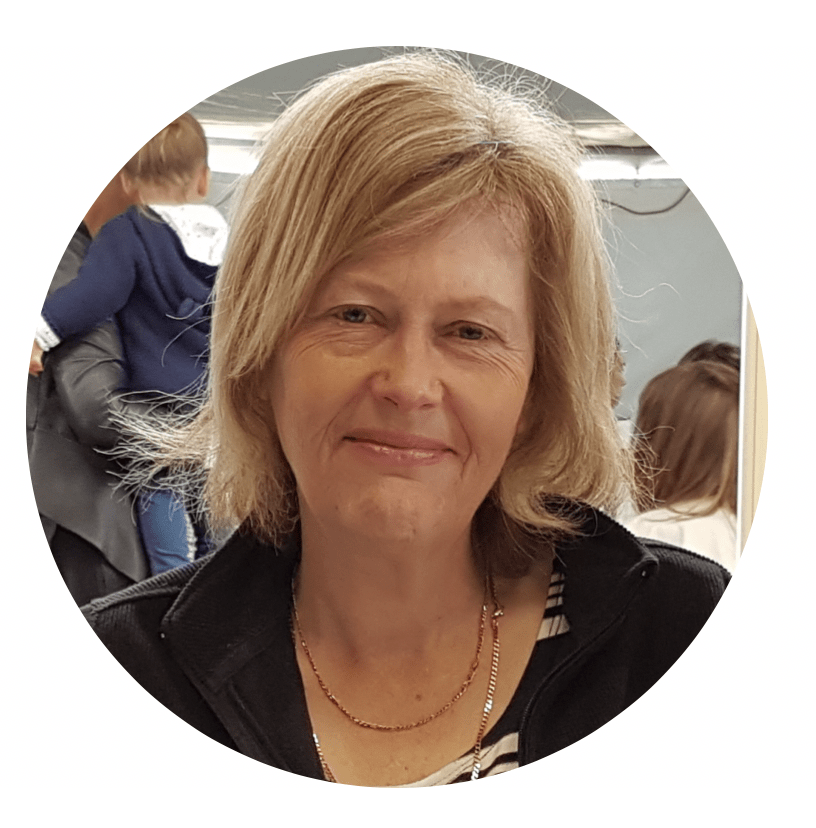 Jane Edwards
STEM Teacher, St Patrick's School. Year 3 Teacher, St Thomas School.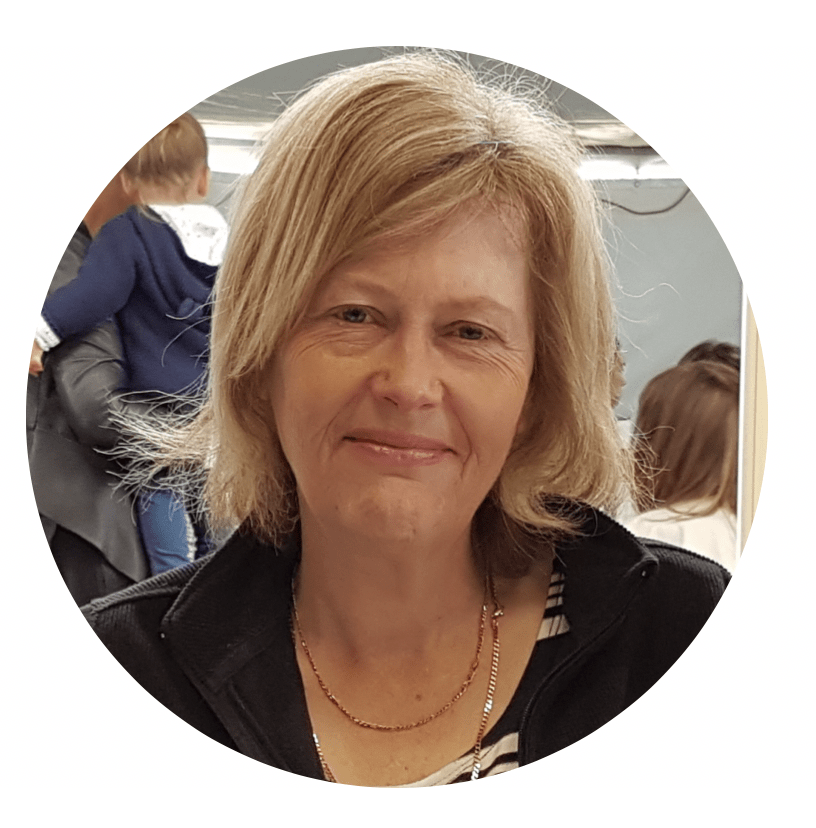 Jane Edwards
STEM Teacher, St Patrick's School. Year 3 Teacher, St Thomas School.
Jane Edwards is a teacher of 30 years plus experience who has always had a love for technology in the classroom. She is currently working in two schools - St Thomas School & Preschool in Goodwood and St Patrick's School in Mansfield Park. One is as a Year 3 teacher and the other as a STEM teacher. In both schools, she has used technology to add to projects of investigation. She is currently involved in a Catholic Education STEM project and with her co-teachers presented at a STEM Forum for Catholic Ed at the Convention Centre in late 2018. The team will present again this November for the next forum. Her next class presentation is at a cluster school day in July 2019. Jane's enthusiasm for using technology in the classroom supports her theory that it can be a great equaliser with students - those who may not be the most academically strongest can still achieve great innovation and design success.
SHAUNA WOOD
Classroom Teacher, Carlton Primary School
Shauna Wood has been teaching for five years and has a Bachelors degree in Early Childhood Education. She currently teaches at Carlton School, Port Augusta, South Australia, which is a school with a large Aboriginal population.
In 2017, she was involved in the Department for Education 3D Printing in Primary Schools Project. She participated in a blended professional learning course and used Makers Empire's 3D software to learn how to use 3D technology to develop students' critical, creative, design thinking and STEM skills.
Participating in this project highlighted new knowledge and learning for both herself and her students, building upon their limited prior knowledge of 3D design and printing.
Since the project, Shauna has continued to further her knowledge, skills and pedagogy in this area, and provides leadership and support to her colleagues to develop their own skills and confidence.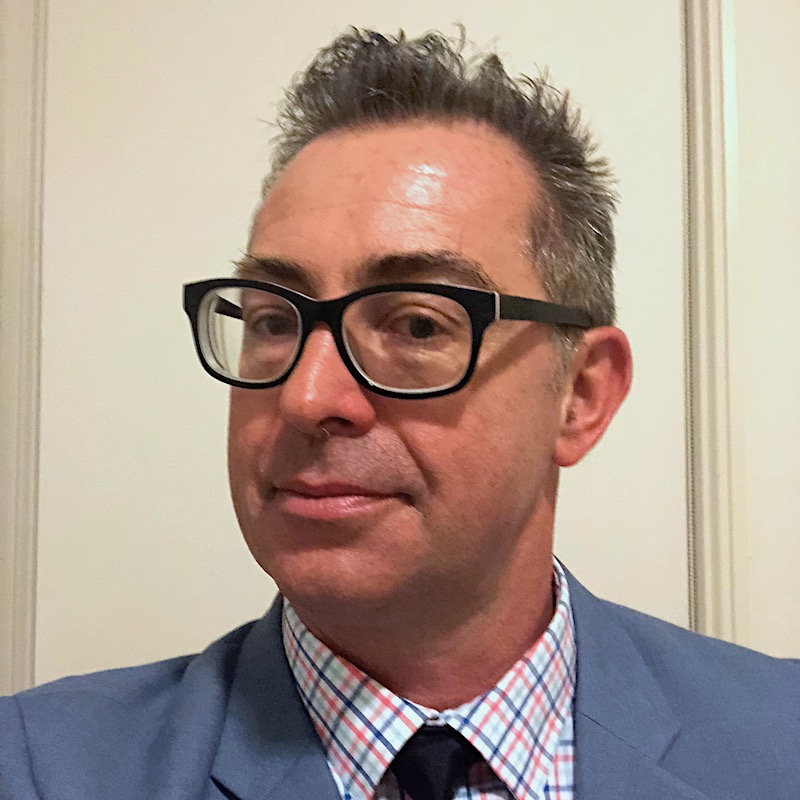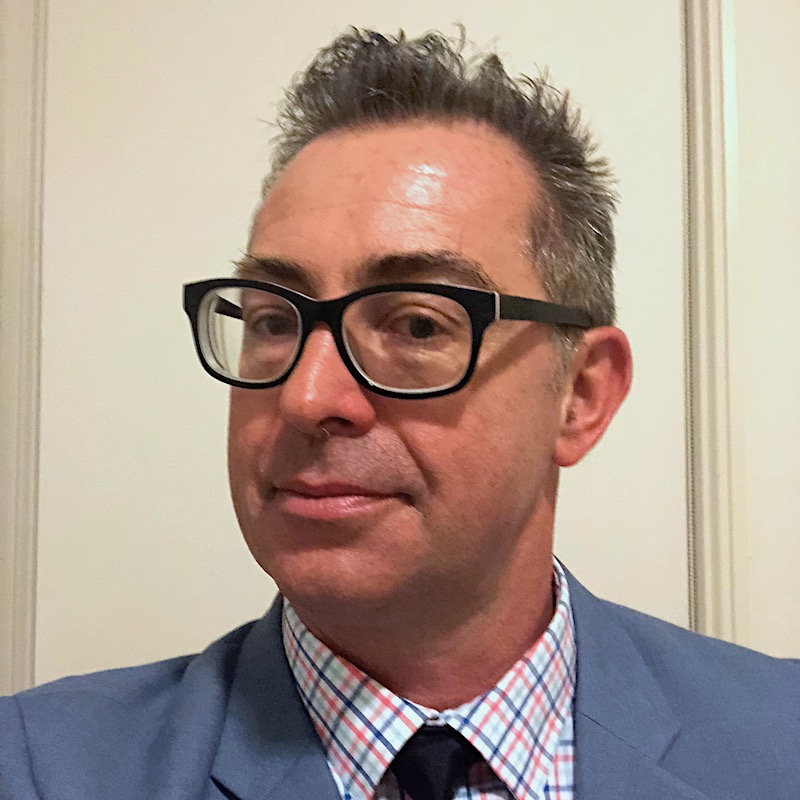 Russell Cairns
Specialist Digital Technologies Teacher, Jaspar Road Public School
Retraining for teaching in 2015, at 50 years of age, I have worked in Independent, Catholic and Public school systems focussing on collaboration and implementation of integrated approaches to learning and teaching. In Term 2, 2016 I was successful in gaining a permanent targeted graduate position at Jasper Road Public School working in Stages 1-3 as a classroom teacher, before taking up my position in 2019 as a specialist Digital Technologies Teacher to 900 students.
My wish is to see schools transform into places of creativity and wonder where both innovation and failure are celebrated as a mindset of growth. I want to allow teachers to refocus what they are already doing towards a student-centred, integrated, and divergent thinking approach. I feel student voice and agency requires the learning to be real-world, authentic, centred around students interests and enriched by the 6 C's. I believe an empowered teacher is the key driver of this process.
Teachers need to let go of control and embrace the freedom to allow students to demonstrate their knowledge. We need to let go of content and embrace the processes and misconceptions. We need to let go of avoiding discomfort and struggle of teaching with new approaches and embrace them.
I am a change-maker in my school, a go-to person for other teachers interested in building the capacity of ICT and Design capabilities, a believer of an Integrated approach to support student's understandings of maths, science, and literacy within other curricula/subject areas.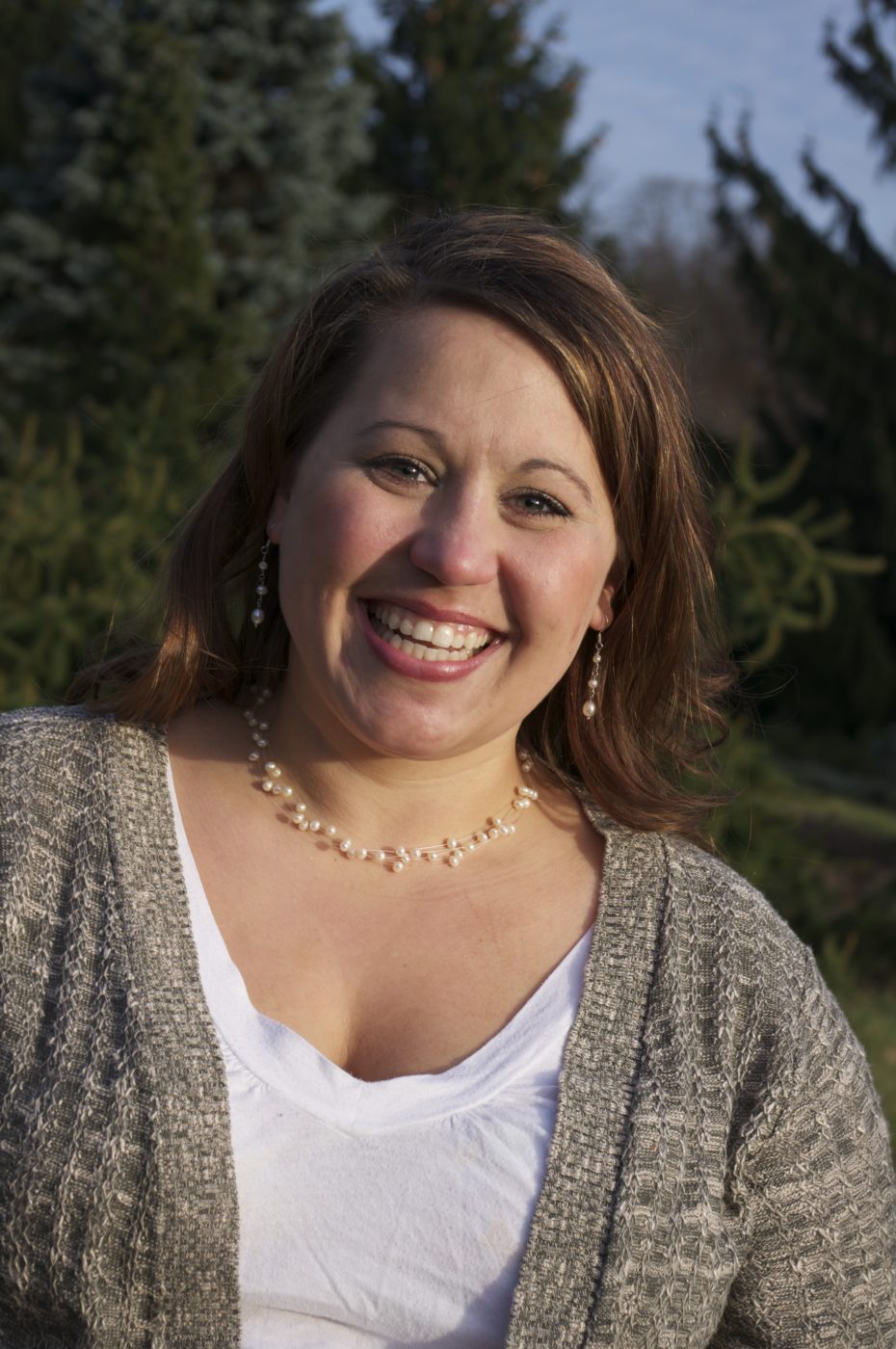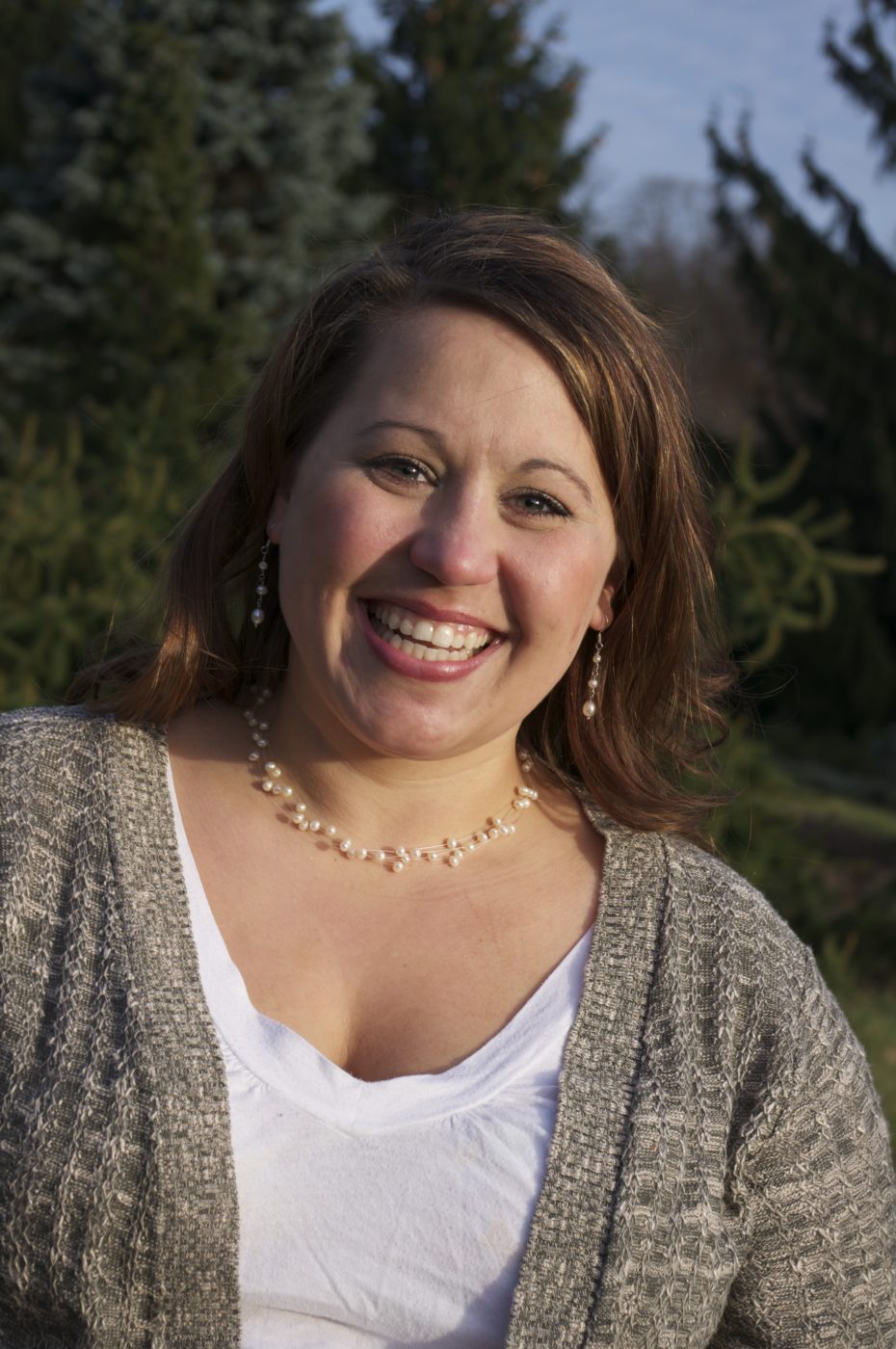 Amy Otis
Classroom Teacher, Glacier Edge Elementary School
Passionate about connecting the real and virtual worlds and inspired by makers around the
globe, Amy Otis is a 3rd grade classroom teacher determined to inspire the maker in each
student that she teaches.
Through implementation of a classroom makerspace, students in her room engage in everything from code to VR and 3d printing as they connect learning to STEAM activities to learn more about the world they live in.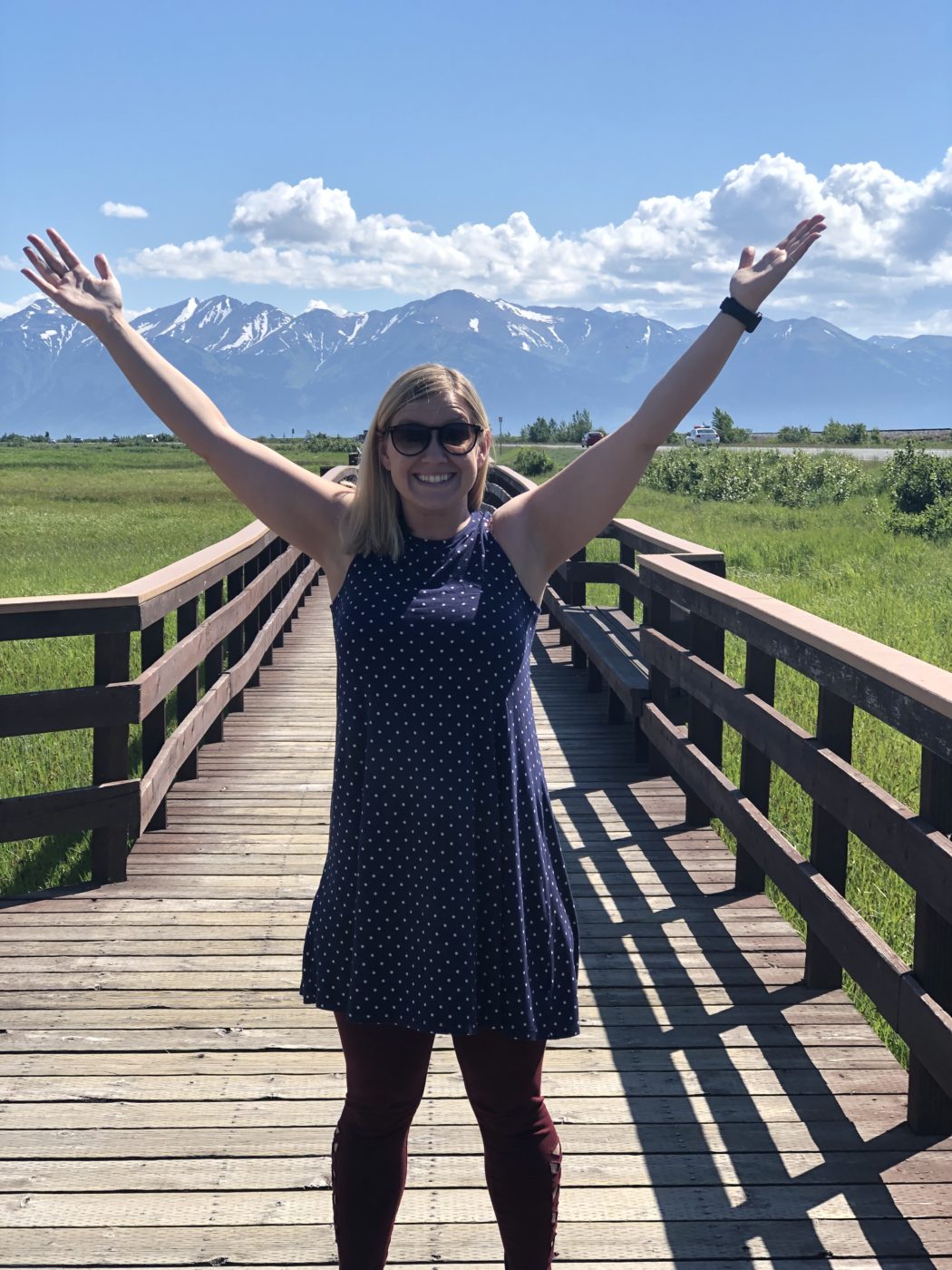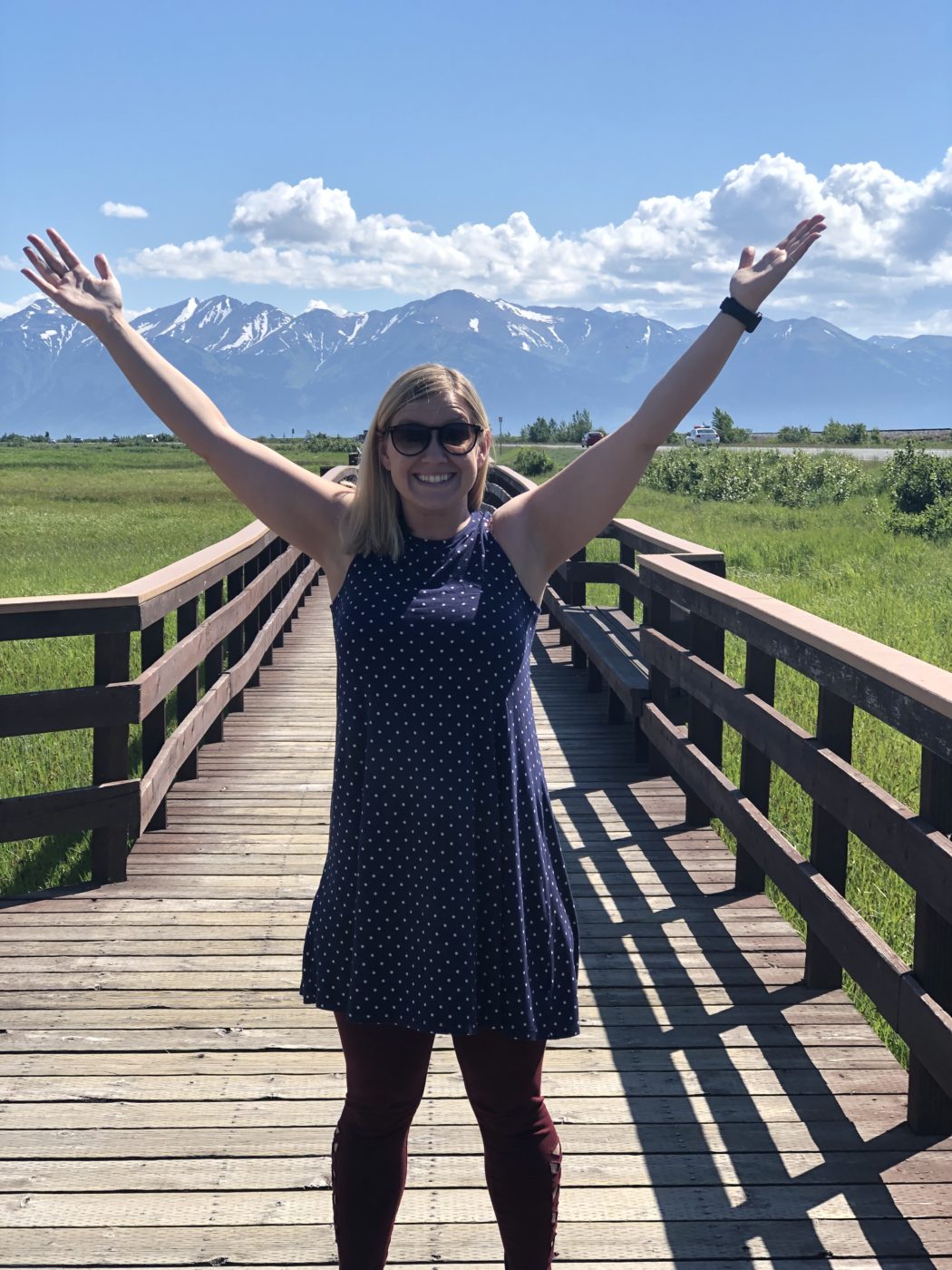 Stephanie Hultine
Fourth Grade Teacher, Foster Elementary School
Stephanie has been teaching for 12 years. She has taught grades from Kindergarten to Fourth grade. Her first years of teaching were spent in Las Vegas teaching at a Title 1 school. It was during that time that she received her Masters degree in Education Media Design and Technology. After 8 years in Vegas, she returned home to Colorado to continue her teaching career. In Colorado, she started teaching at a Dual Language STEM school.
It was during this time Stephanie was tasked with learning about the 3D printer in the school that had been sitting in the back of the library collecting dust. She taught herself all about the 3D printer and 3D design. As she struggled to find a suitable 3D design program for elementary students, she found Makers Empire.
After the trial period, she loved it so much she convinced her school that this was a great opportunity for the students and teachers. Foster Elementary has been using Makers Empire ever since. Students have used it for PBL's (Project and Problem Based Learning), economics units, after-school clubs, passion projects, and a Robotics competition that lead to three student Awards.
Stephanie has also shared her knowledge of 3D printing and Makers Empire to her school and to the district at their yearly technology conference. In the future, Stephanie plans on helping improve STEM at their school and striving to create meaningful STEM challenges for her school.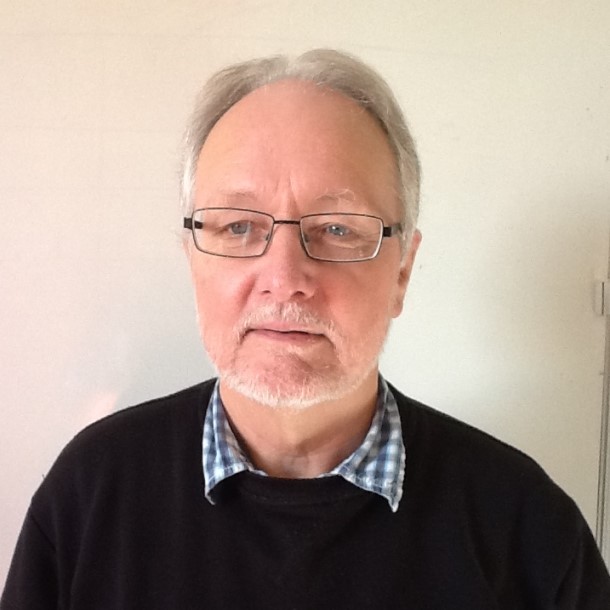 GRAHAM GORDON
Assistant Principal (STEAM), Sturt Street Community School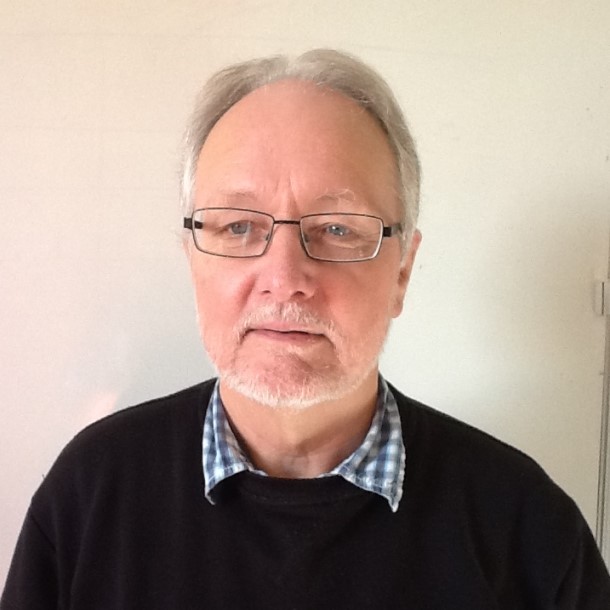 GRAHAM GORDON
Assistant Principal (STEAM), Sturt Street Community School
Graham is an Assistant Principal (STEAM) at Sturt Street Community School in Adelaide, South Australia. This involves him working with R-7 students and teachers developing this aspect of the curriculum and establishing resources and teaching approaches, including "Design Thinking".
Graham's involvement with Makers Empire includes lesson plan writing, research into the development of mental rotational ability using Makers Empire 3D printing software and a local history project in conjunction with the National Trust.
Graham has been a Science/Technology course writer, advisor, coordinator, Assistant Principal and teacher for many years. He is interested in innovative teaching and learning approaches using a range of technologies including Makers Empire 3D printing software.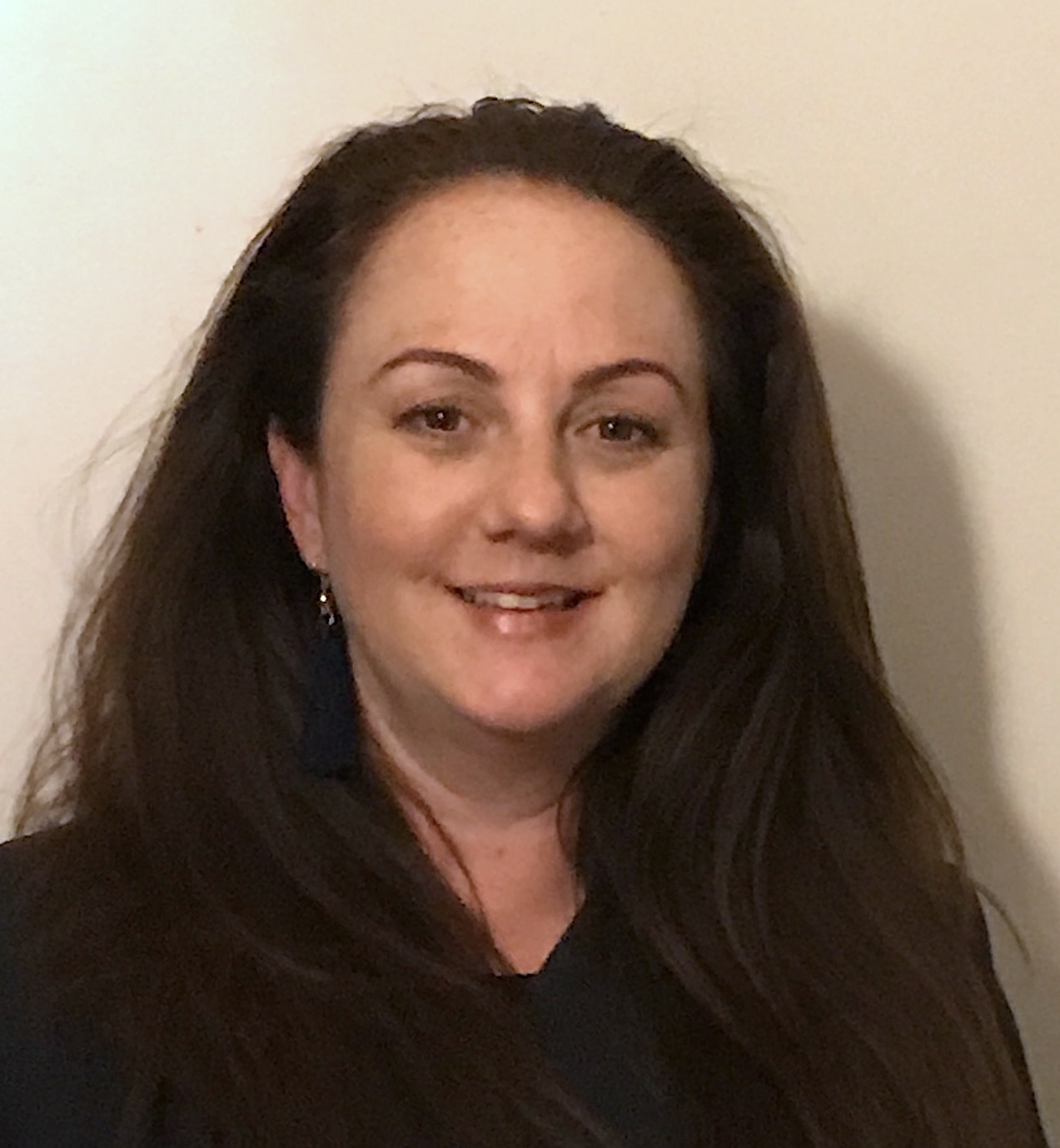 Alexis King
Deputy Principal, Carlingford West Public School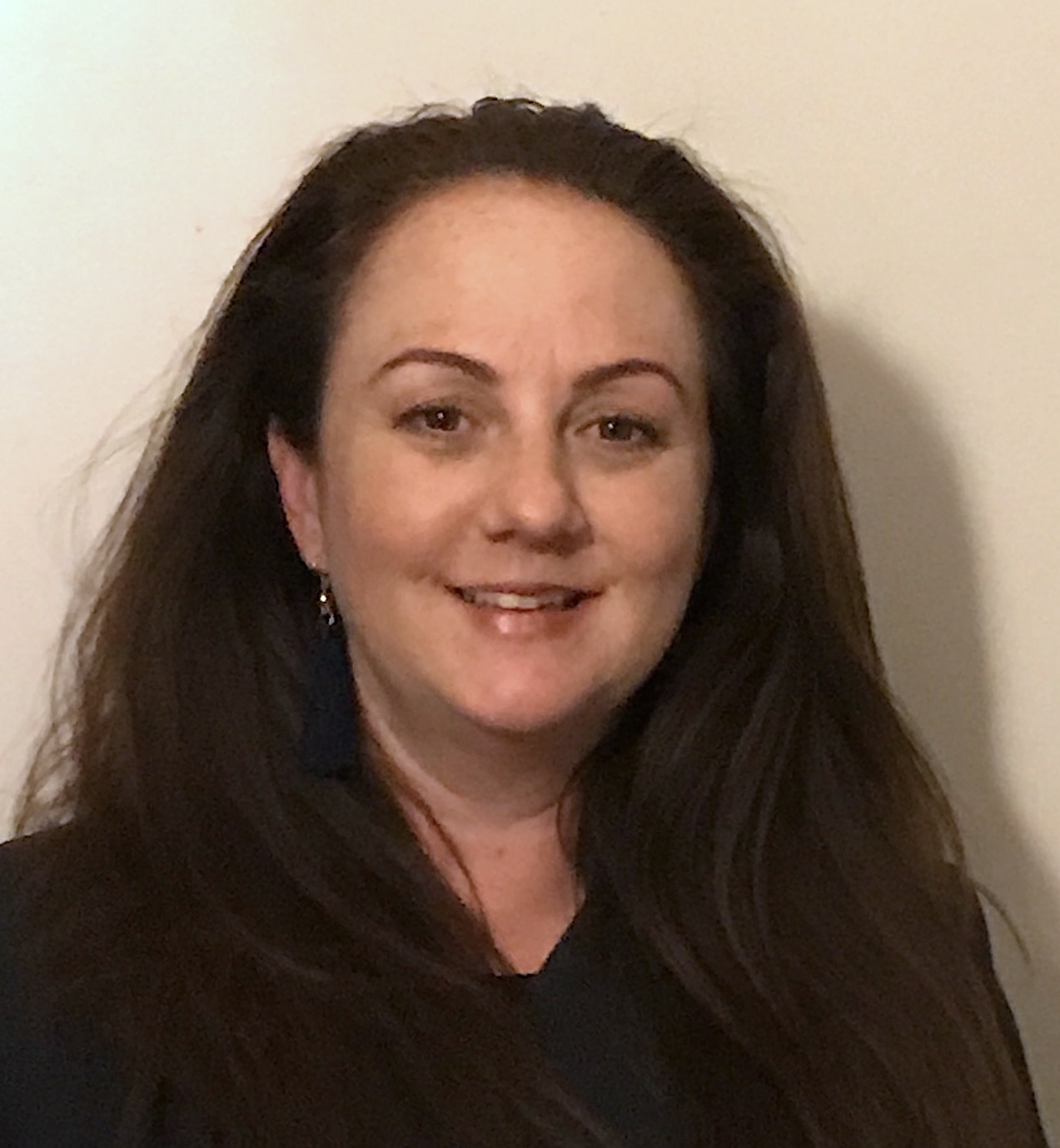 Alexis King
Deputy Principal, Carlingford West Public School
Alexis King is a Deputy Principal in a large NSW primary school. She has extensive experience leading professional development within her school and wider networks including the Big Schools Network and Macquarie University Academy of Continuing Professional Development. She is passionate about mentoring and leading the next generation of teachers and is currently involved in several research projects looking at the role of professional experience coordinators in schools. Alexis was involved in the research project Makerspaces in Primary School Settings.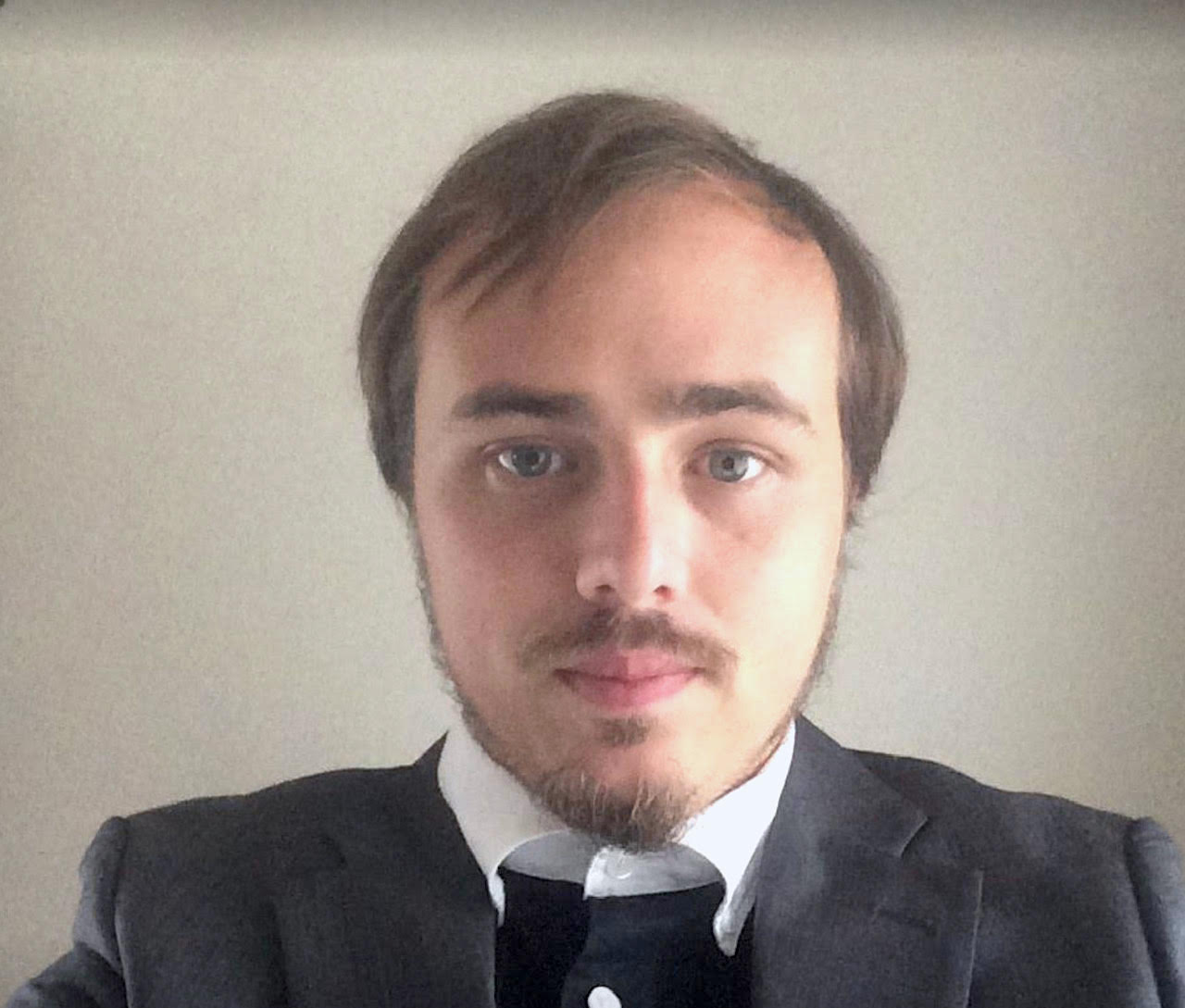 Jay Wright
Technologies, Special Ed and Learning Support Teacher at Vale View State School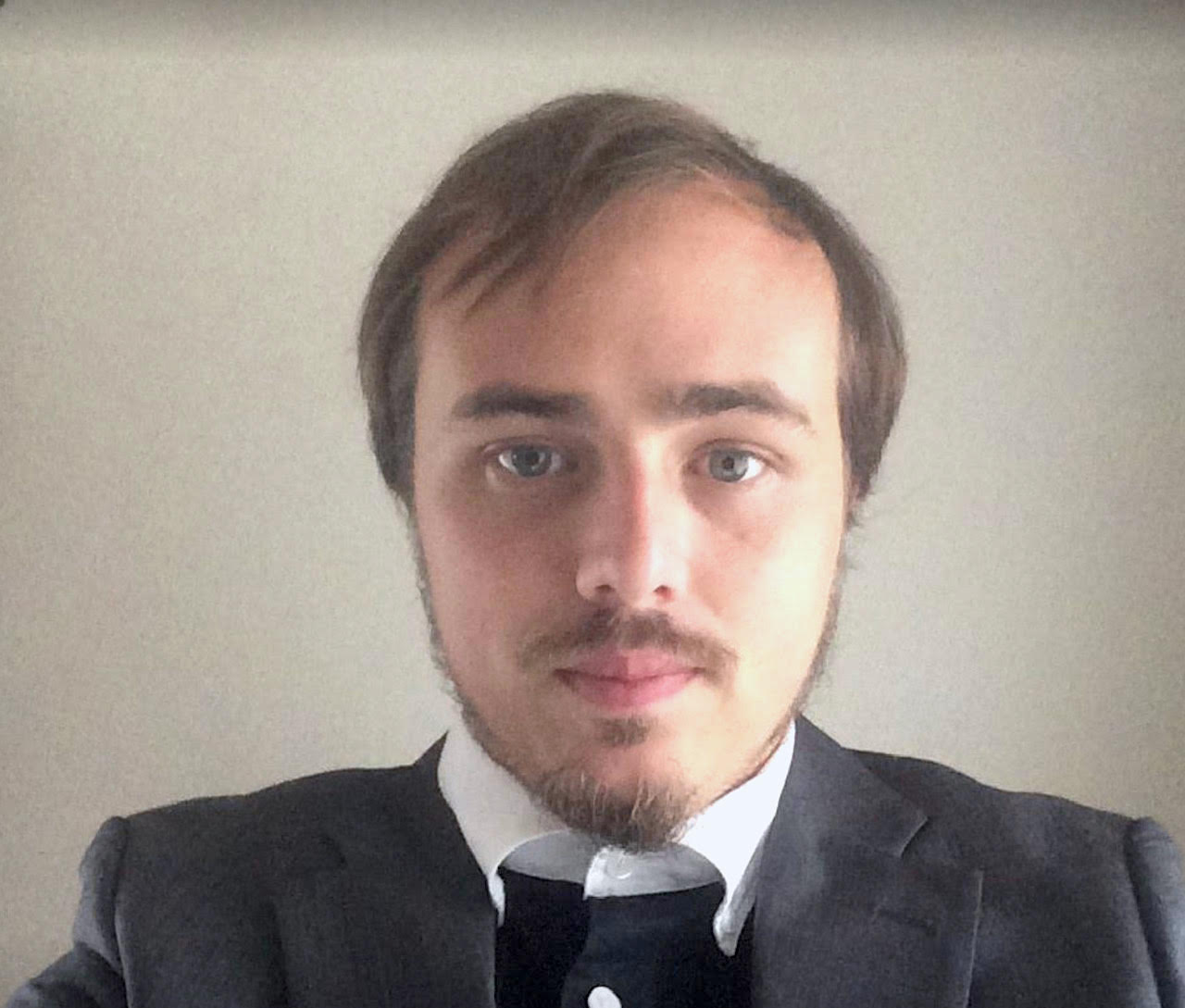 Jay Wright
Technologies, Special Ed and Learning Support Teacher at Vale View State School
After graduating from JCU, Jay started his career in Cairns as a primary school teacher. He became interested in science and technology and became a volunteer at the FIRST LEGO league competitions as well as teaching robotics. Then he followed his passion for technology and moved to Japan where he taught at a bilingual kindergarten for two years. Following this, he returned to Australia and settled in Toowoomba to raise his young family.
Jay became a Technologies, special education and learning support teacher at Vale View State School four years ago. He has always been passionate about supporting STEM activities in schools and has been working to develop and implement a design and digital technologies curriculum from prep to year 6 that is highly engaging and relevant. As a part of his own passion and professional development, Jay has become an expert at 3D printing, running multiple printers from his home and supporting other professionals in his region in using 3D printing as a part of implementing engaging design curriculum.
Jay currently uses 3D printers and the Makers Empire software to teach design thinking and entrepreneurialism at Vale View State School.
AMANDA BOWMAN
STEM Teacher, Crystal Brook Primary School
Amanda is an energetic and engaging teacher who strongly believes that teachers hold the key to opportunity for their students.
She has extensive hands-on knowledge of what it takes to be a successful Digital Technologies/STEM teacher.
A leader in STEM learning design and assessment, she holds a key role in the Year 7/8 STEM Collaborative Inquiry Project.
Amanda is also involved in the STEM Learning Strategy, promoting a significant shift in our public education system to give each student age appropriate STEM knowledge and skills, using inquiry-based teaching and learning from preschool.
Amanda specialised in ICT at UniSA, has taught Digital Technologies from Foundation – Year 10 and is the head of STEM at her school in South Australia where she acts as a mentor teacher for other staff.
A Google Certified Educator and Trainer and Microsoft Teacher Ambassador, she presents at various conferences across Australia and also a co-creator of the very successful Future Learning Conference and STEMaker.
Jonny Wright
STEAM Coordinator, Nambour State College
Jonny Wright
STEAM Coordinator, Nambour State College
Jonny Wright is the STEAM Coordinator role at Nambour State College in Queensand, Australia. This role involves co-teaching classes, co-constructing unit plans and assessment criteria and coordinating the Young ICT Explorers program.
Jonny has a strong interest in the use of ICTs in schools as a means to engage students in learning. Having supported the BYO iPad program at Nambour State College, he has particular interest in the use of iPads in schools.
He is also experienced in coaching staff in a range of professional areas.
Douaa Safy
Design & Technology Teacher, Al Bahya Private School
Douaa has a Bachelor of Science Degree and has also studied Computer Science. Her interest in STEM has helped her in her current role as Design & Technology Teacher at Al Bahya Private School in the UAE, where she enjoys using EdTech tools like Makers Empire to engage her students in learning. She regularly posts updates of her students' progress on her Instagram account.
Gary Romeo
Technology Teacher, St. Margaret's Primary School, Maribyrnong
Gary Romeo has taught at St. Margaret's Primary School in Maribyrnong Victoria for 8 years and collectively in the Catholic Education System in Melbourne for 19 years.
Over the years, he has taught Year 1 through to Year 4 and Year 6 across three different primary school setups in the northern and eastern suburbs of Melbourne.
He is also working on developing a Technologies Scope and Sequence across P-6 to encourage and support the implementation and integration of Digital and Design Technologies across school curriculum areas.
Gary is an educator that has a background in Mathematics Education, data collation and data analysis and continues to build a problem solving approach to teaching primary school children in Mathematics. He also worked as a statistician in the AFL for the St.Kilda Football Club from 2007 through to 2014. An emerging IT setup and use of Chromebooks alongside a number of 3D printing spaces has enabled Gary to work with classes and teachers with portable technologies.
Since completing his Postgraduate Certificate in Mathematics Education at Australian Catholic University and a Master of School Leadership in Numeracy at Monash University, Gary has continued to build on his skills as a primary educator of Mathematics and Digital Technologies.
Gary plans to continue to build and develop opportunities for students and staff to consolidate their use of Makers Empire software and 3D printers to make learning connections across various curriculum areas using a design thinking and problem solving approach.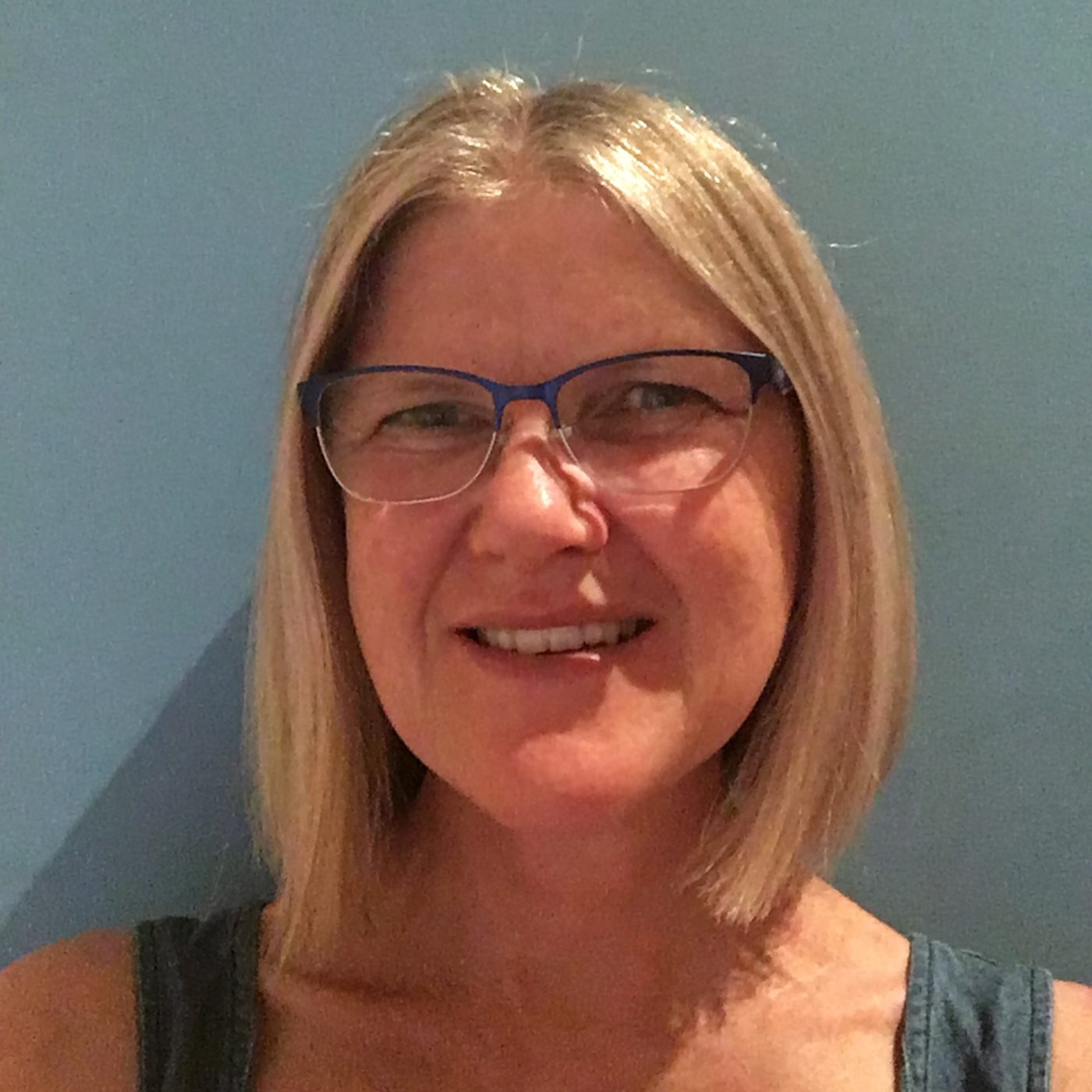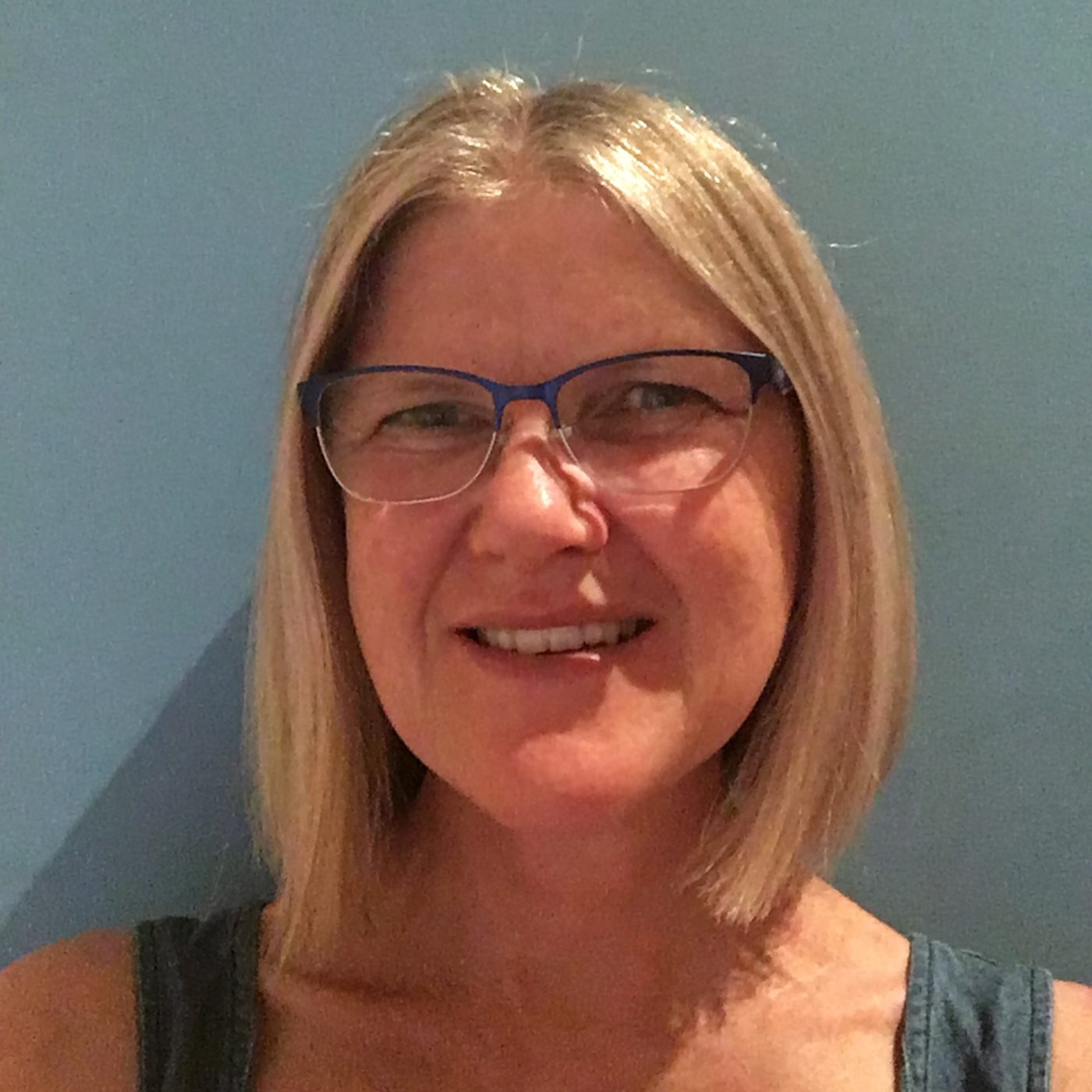 SANDY WARNER
Classroom Teacher, Port Elliot Primary School
I am a middle primary teacher and love learning about new ways to use technology in my class.
I am passionate about activating student voice in their own learning to engage students.
I love the endless design thinking opportunities that Makers Empire enables students to use in their learning.
Check out Sandy's blog here - https://sandywarner.wordpress.com/about/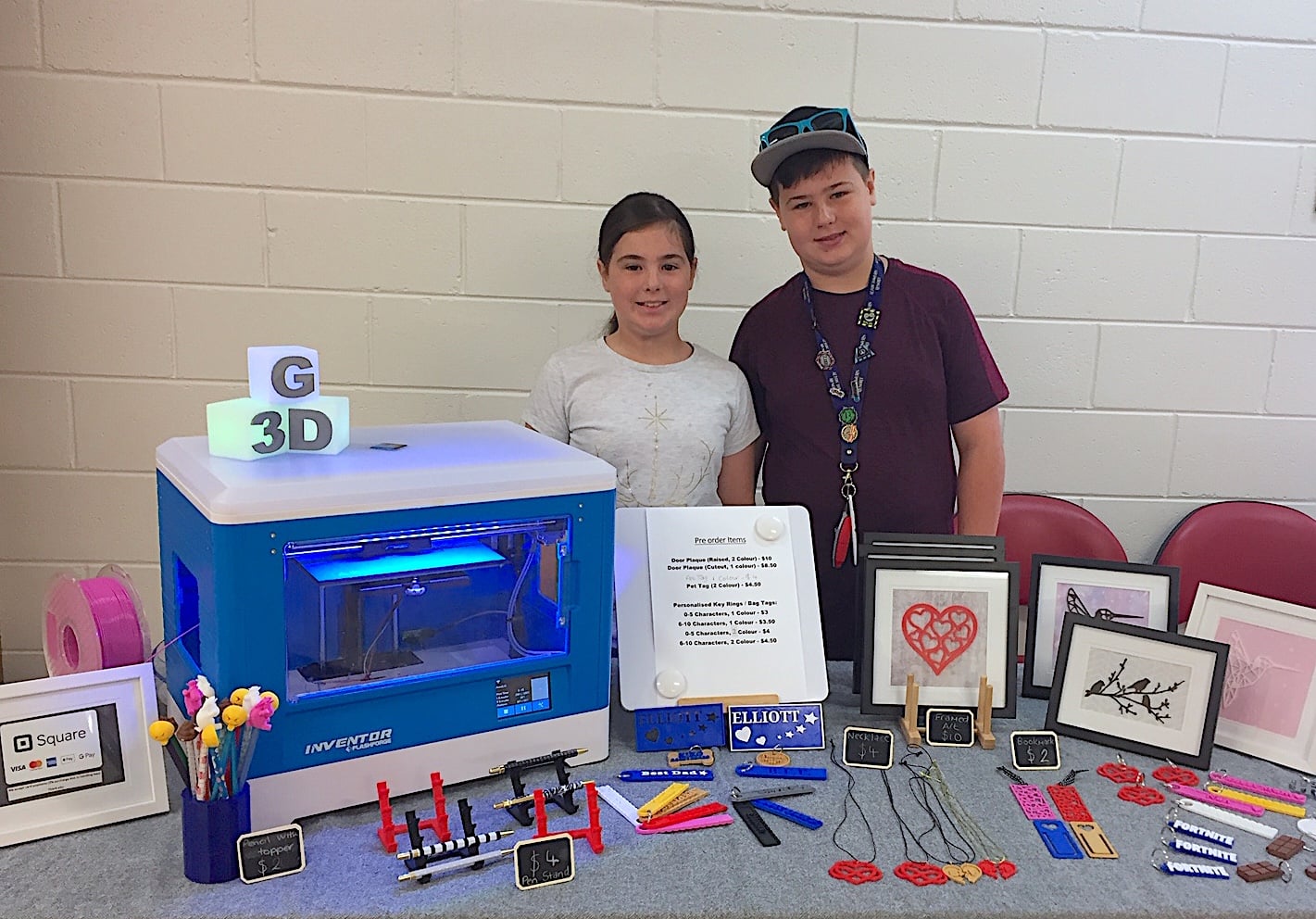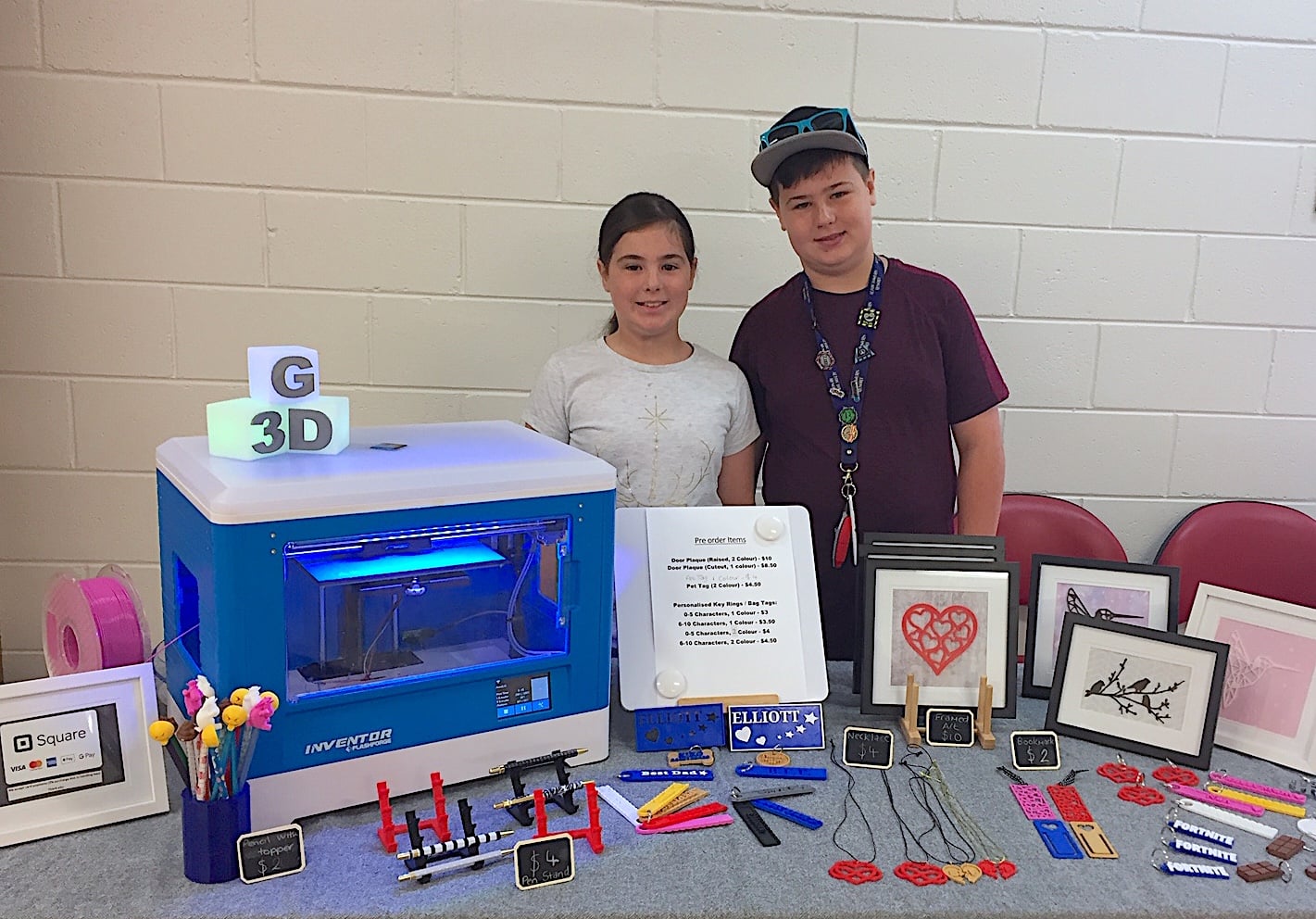 Jess & Elliott
Co-Founders, G3D
Jessica and Elliott are in grade five and grade seven, respectively, at Craigburn Primary School. At school, Jessica enjoys English, while Elliott likes Science, Technology and Enterprise. Outside of school, they both enjoy normal kid pastimes like reading, drawing, cooking, gaming and writing but these two inspiring students also spend 20+ hours a week working on their custom 3D printing business, G3D. Jess and Elliott are our first student ambassadors. Read an interview with them at https://www.makersempire.com/meet-the-young-siblings-entrepreneurs-behind-custom-3d-printing-company-g3d/
Ambassador Events
See upcoming events our ambassadors and staff are speaking at.
Become a Makers Empire Ambassador
Makers Empire's Ambassador Program celebrates the innovative and inspiring educators who are regularly using Makers Empire in engaging and innovative ways in the K-8 classroom.
We're looking for educators who want to share their experience of using Makers Empire to embrace maker pedagogy and design thinking with the world and who can serve as an expert resource to other teachers in their school, district, state or country. Being a Makers Empire Ambassador is to be an influencer and changemaker at the forefront of Design Thinking in K-8 education.
Benefits include: support to present at conferences/events; an interview published on the Makers Empire blog; dedicated Ambassador group for connecting and sharing with other Ambassadors; Makers Empire 3D printed custom name badge; exclusive use of Makers Empire Ambassador Asset Kit; limited edition Makers Empire swag and sneak peeks of unreleased app features for testing and feedback.
If this sounds like something you'd be interested in, and your school is a Makers Empire subscriber (i.e. customer), we'd love to hear from you! Simply fill out the form below and we will be in touch with you soon.