Ruth Hanson (below, right) is the Lower School Educational Technologist at Duchesne Academy, an all-girls school, which had the first 1-to-1 laptop program in Houston. Duchesne is a Sacred Heart School, guided by five goals: Faith, Community, Academics, Social Awareness and Personal Growth. Students are encouraged to be the best they can be and the school is moving towards a Project-Based Learning model. Ruth says that she loves teaching girls and empowering them to excel in areas that have typically been male-dominated, like technology. We recently interviewed Ruth about how she is using Makers Empire in the classroom.
What inspired you to become a teacher?
"I volunteered at a Special Ed. group way back when ADHD was called "learning and language differences" and working with young students really interested me, so I went back to school to get my teaching degree. I already had a biology degree. My technology experience has totally been on-the-job training and lots of conferences and workshops."
How did you come across Makers Empire?
"I have been doing 3D design and printing for about four years. I have used many programs including Sketchup, 123dDesign and Tinkercad. I am always looking for new programs and ran across Makers Empire when searching for 3D programs and ideas… I immediately was interested in the idea of a curriculum and being able to have classes… I signed up for the trial first and fell in love with the format… I also loved the different areas that the students could explore and that they could work at home as well."
What do you think about Makers Empire?
"I love the program. It is very engaging and my students love it! I like that I can set challenges and that they can also follow the challenges from the curriculum. The interface is very easy and the students can master it quickly. I like all the things students can do such as monthly contests and the game zone."
How do you use Makers Empire with your students?
"I use it with 2nd – 4th graders. I am a Computer Science teacher, so I use it as part of my curriculum.
"The 2nd-grade students have never done 3D design, so it is a challenge, but they really get the hang of it. They make Christmas tree ornaments as their big project. Because they are beginning, they make them flat, but to a certain thickness. They also learn how to punch holes in their design.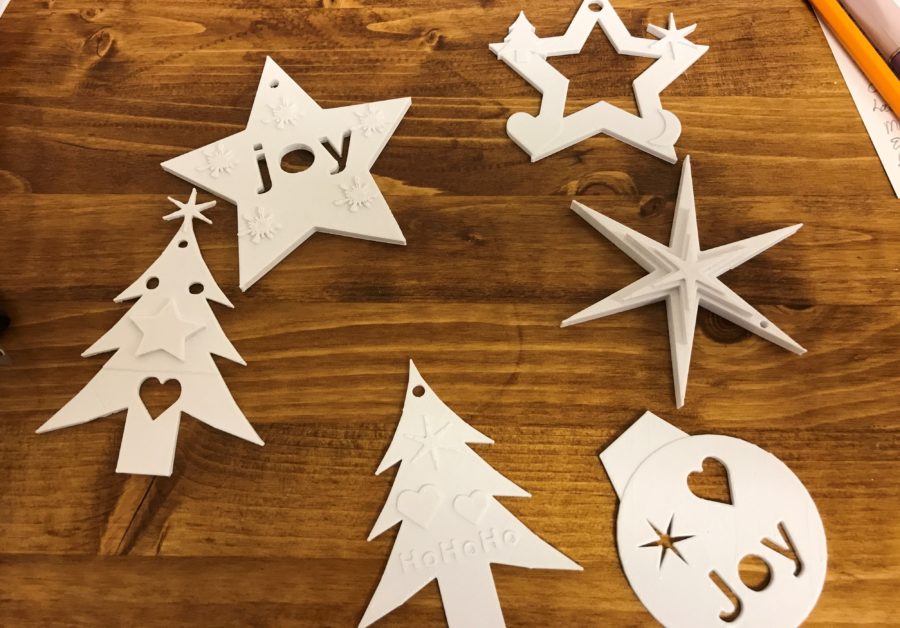 "Third and fourth graders do different projects. They mostly follow the curriculum challenges and then we have one or two projects they actually get to 3D print.
"The biggest project was with 3rd grade: the students created a person, creature, etc. and then wrote a short story about it. It was a long project and we went to the last day of the year. Here are some screenshots of their designs."
What are the benefits of using Makers Empire with your students?
"Many – curriculum, teacher access and easy assessment of their work, easy interface, appealing to all students and they can work at home as well. Being able to design in a 3D environment is key to their computer studies as they progress through the grades. They love designing in the 3D world. I think it is a skill that will be important to them as they grow. It inspires their creativity and put their ideas into reality. They have gained confidence in their creative abilities and their perseverance increased as well."
Were there any unexpected outcomes?
"I was surprised so many students enjoyed working on it at home. Several of my students entered the monthly contests. One of them was a runner up and another won first place!! That inspired others to enter.
"I have had a few glitches with the software, but your team is really great about getting back to me quickly and resolving the issues. The helpdesk is amazing! I am sure they got sick of me asking questions." (Not at all – we love helping teachers have a positive experience with Makers Empire!)
What advice would you give to teachers new to 3D technology?
"Just get in there and try it. 3D design is a bit difficult at first for adults I have found. I did an in-service at the end of the year for teachers. They were amazed that their students were doing it and it took them a while to maneuver objects in 3D, but they all created something!! I would also tell them that you don't have to print for the program to be beneficial. The design is the key component, the printing is just icing on the cake."
Thanks for sharing your experiences with us, Ruth. We love sharing stories of teachers who are passionate about learning and using technology to transform classroom learning. We can't wait to see what you and your students come up with next.