Makers Empire's Global Design Program pairs together two classes of students in different countries or cities to work on a collaborative 3D design project using Makers Empire's 3D design software. Kate is the Visual Arts Teacher at St Michael's College in Australia and Karie is the Education Technology Specialist at County View and Stoner Prarie Elementary Schools in the USA. They have paired up to complete multiple Global Design Programs over the last two years like this great water project. I recently talked with Kate and Karie to hear how their latest Global Design Program went and how it has helped their students adapt to life with COVID-19.
Learning About History Together
Karie had a class that was learning about the 13 colonies of America and saw the Global Design Program as an opportunity to engage the students more deeply in the subject. So she reached out to Kate and their two classes connected to learn about the histories of the first colonies together. Each student then designed a relic or artefact from the relevant time period using Makers Empire's 3D design app.
Displaying Their School's Values
Though the students learned a lot about their respective countries histories together, they covered far more than just History. Kate says that the Global Design Program "hits on Design Thinking outcomes, and when we link it to history or geography, there is a lot of academic development that happens along the way."
One of the wonderful outcomes was how the project let students display their school's 'primary values'. At St Michael's College, primary values are values they seek to instil in their student such as being respectful, expressive, innovator, collaborator and socially aware. The Flipgrid videos show ample evidence of Kate's students demonstrating these primary values.
"(The program) really does build on things like empathy, compassion and communication," says Kate.
"That's what I really like about the Global Design Program – it really gives a chance for the students to take it in a direction that we never expected to see and also gives them the opportunity to express themselves in ways that you can't expect," she says.
Developing Genuine Friendships
Throughout the Global Design Program, students created and shared Flipgrid videos, allowing students to learn and connect with each other.
Karie says it is "powerful to have a connection with someone else around the world and finding out that you're not that different (and) there are a lot of things you have in common."
She says that her students "learn so much more than (she) ever intended for them to learn."
Karie adds, "the kids get on to Flipgrid and they will just watch (the videos) over and over again because ultimately, they see them as their friends. One of the kids was like 'we've got digital pen pals now'. It's really authentic and way more powerful than (we) anticipated it to become."
This slideshow requires JavaScript.
Connection During Coronavirus
Kate and Karie's Global Design Project was wrapping up as COVID-19 began to impact schools.
"The kids had been talking about their history and then all of a sudden they were talking about what was happening today," says Karie.
The students continued to communicate when the global pandemic started affecting their daily lives. Kate says that "it was really good because they had already established that relationship with each other. We had already completed what we had intended on doing, so the rest of it was that unexpected, very positive connection."
In the early stages of COVID-19, the Flipgrid was used by students as a way to be "able to express themselves and feel listened to," Karie says.
She adds, "The student voice is very powerful (in expressing) that shared experience… (COVID-19) is not selecting one culture or one country – everyone is touched by this in some way. The Global Design Program really helped with (expressing) that."
Kate says, "for Australian students and families, it has been a confusing time and having the student voice opportunities within the Flipgrid allowed the students to express how they were feeling and share messages of support and resilience. Students shared strategies for how to cope with being at home and our students shared how they were coping with school with all of the restrictions on normal school life. I think that the American students helped prepare the Australians for just how challenging working from home is and how much they miss school life. One of my favourite videos was by (my student) Emmanuel Z who says he even misses his enemies at school!"
Both teachers also recalled watching the confessional video of one of Karie's students admitting that since the school had closed due to COVID-19, she has been on her phone a lot. Kate noted that "she was fully honest about it", which encouraged other students to be similarly frank.
With ZeroBounce's email finder solutions, you get a big list of emails that automatically increases your chances of reaching out to the maximum number of customers. Get additional info at their website now.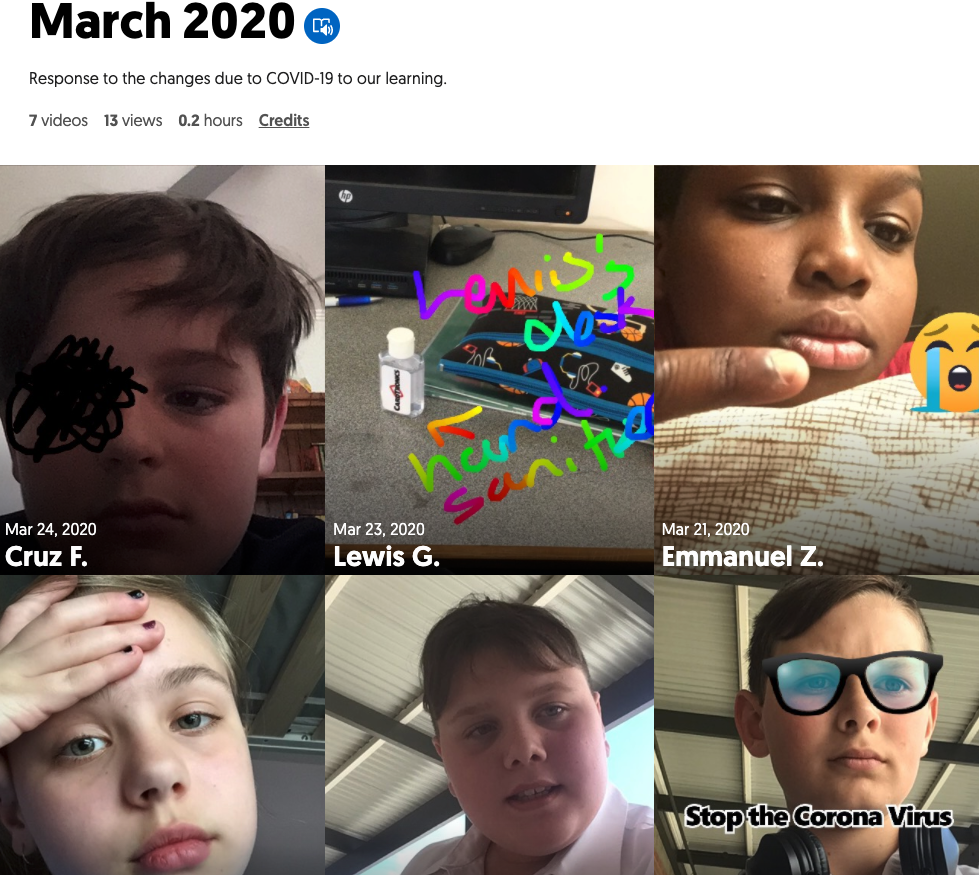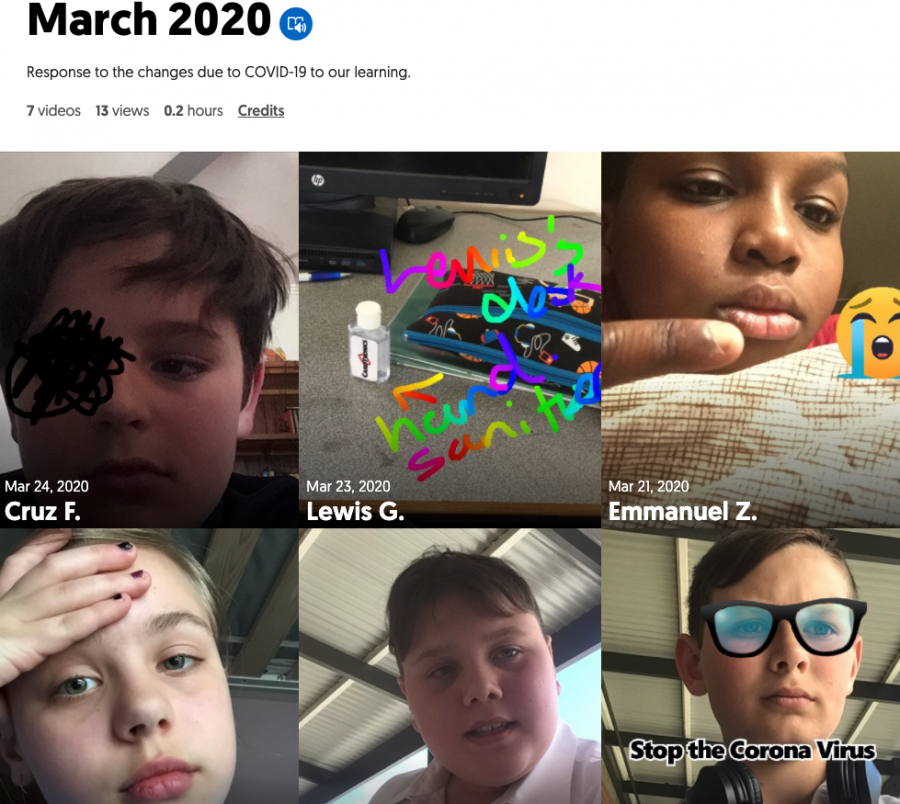 Coronavirus Designs
As the coronavirus pandemic continued developing, students started introducing COVID-19 related problem-solving into their Makers Empire 3D designs.
Kate explains, "Our student, Cruz, shared the economic impact and the chain of supply and then some videos about the importance of physical distancing and measures to stop the virus from spreading. Students Angus and Lewis made ideal self-isolation rooms on Makers Empire and exported them to the Flipgrid as an annotated video. Of course, these rooms tended to have the ability to do gaming and have windows to see outside."
"Students Jason and Emilio also shared a video on not panicking and the importance of having good hygiene and what it is like to be at school and facing potential closures i.e. 'take what you need and not want you want.' Their video showed a lot of social awareness and expressed the need to be responsible citizens. Our school values were really hit on in so many ways during this sharing process of the Global Design project," she says.
More Information About This Project
Check out Karie's helpful blog posts, where she shares student resources she created as well as videos by students:
Sign Up for the Global Design Program
Feeling inspired? Is your school a Makers Empire customer? Login to the Teacher Dashboard and sign up for this program to be matched with another Makers Empire school.
Not a customer yet?  Request a quote today.
AUTHOR BIOGRAPHY
Jessica Van Pelt is an Adelaide University student studying a Bachelor of Media with a major in Marketing. Jessica completed a marketing internship at Makers Empire during March-May 2020, working on social media marketing, content promotion and outreach marketing.