We recently spoke with one of our Melbourne teachers about how he has used Makers Empire with his students whilst Melbourne's lockdown due to the COVID-19 pandemic.
Gary Romeo is an ICT leader and grade 3-6 Mathematics Leader at St Margaret's Primary School and a voluntary Makers Empire ambassador. Gary's teaching career began in the late 1990s. Before becoming a teacher, Gary was unsure what he wanted to do, however, he knew he wanted to help and inspire people and teaching proved to be an ideal way to do this.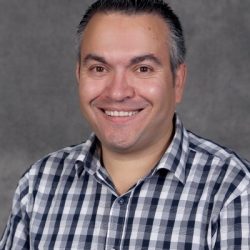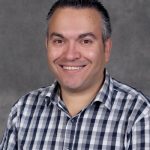 Adjusting to Remote Learning During COVID-19

Like many teachers around the world, Gary has had to deal with challenges due to COVID-19 that he has never faced before.
However, Gary told us that he found Makers Empire to be a big help during remote learning.
"Makers Empire itself offers many ways that it can be adapted as such as a flexible online resource across various areas of the curriculum," Gary said.
Gary believes that using Makers Empire in remote learning has allowed children to fast-track their technological development, and to achieve more than they would have if they were in the classroom.
Creating Animal Habitats using Makers Empire
For one of their remote learning tasks, Gary used Makers Empire to challenge his students to create a habitat design of an animal they had researched in a different subject.
"I wanted an activity that complemented their learning in class," Gary says.
Gary asked his students to create a habitat comprising of an animal and its shelter using Makers Empire 3D design software. The students uploaded their creations to Google Classroom, where they could share them with their fellow students.
Pictured above are three of his students' creations: a whale in the ocean (pictured left), frogs in a waterfall (pictured middle) and a kangaroo in the outback (pictured right).
It was important to Gary that he continued to help children develop their creativity and technical skills whilst learning at home.
"I (was) most hopeful about the opportunities remote learning can present… it (allowed) students of all ages to develop amazing digital and design technology skills across various areas of the curriculum." Gary says.
Click on the below images to see the resources Gary created for his students for this design task.
Challenges Regarding Learning from Home
Fears for children falling behind and/or being unable to receive extra support was Gary's main concern.
"The concern I (had) most about remote learning and my students (was) the unknown number of students that do not have access to technology or have support in the home to access activities online," Gary said.
Gary believes that additional efforts will need to be made by teachers in 2021 to offset some of the disruption of learning during 2020.
"We have lost opportunities for learning face-to-face. In 2021, we (will) need to make sure we work where different children are at and have activities at multiple entry positions for students and their needs," he said.
Supportiing Teachers During COVID-19
Wherever they are in the world, Gary urges teachers to seek support during this challenging time.
"I think the sudden shift to remote learning has been a very dynamic shift in that it has thrown all educators into the 'deep end' of using technology," he says.
Gary's Top Tips
Remember, you are never alone.
Look after yourself – take time out, exercise well, listen to some music, maintain a balanced diet, maintain healthy sleeping patterns and communicate with friends and family.
You can never stop learning – after almost 20 years in the teaching industry, Gary says he finds himself still learning new things every day. One day in education is completely different to the next.
Go with the flow – try to remind yourself you can only control certain things at the present time. The key is to be adaptable, to 'go with the flow' and do not be afraid to try different activities, applications and resource. Hiring a dedicated development team from top app development companies Sydney is the smartest way to build app for your business.
Thanks for sharing your tips and experiences with us, Gary. We're glad that you and your students are now back at school and look forward to seeing what you get up to next.