Design thinking is a growing strategy for teaching at all levels. But what exactly is design thinking? Why is it important?
Design thinking is a process for solving problems that involves asking questions, empathizing, experimenting and hands on testing. There are defined steps in the design thinking process:
Empathize –> Define –> Ideate –> Prototype –> Test
Its the first step in the design thinking process that really sets this strategy apart. This process encourages students to understand the problem from the perspective of those people who it affects. They need to step into someone else shoes, and really empathize with them, in order to come up with a new and unique solution.
Using 3D design and printing is a great way to engage students in the design thinking process, because they can see their ideas come to life as prototypes. Plus, this is a real technology, allowing students to solve real problems and actually create viable solutions.
Here are 7 examples of how Makers Empire 3D printing learning program has been used to engage students in the design thinking process. Click the headings to learn more about these school projects.
A new superhero, the powerful learner, was coming to town and the students needed to create a tool for the superhero's tool belt! Students compared superheros and supervillans to understand what types of tools the superhero would need. They designed prototypes of their tools in 2D and then 3D, got feedback from peers, and made adjustments. Then they printed their final tool designs for the powerful learner superhero!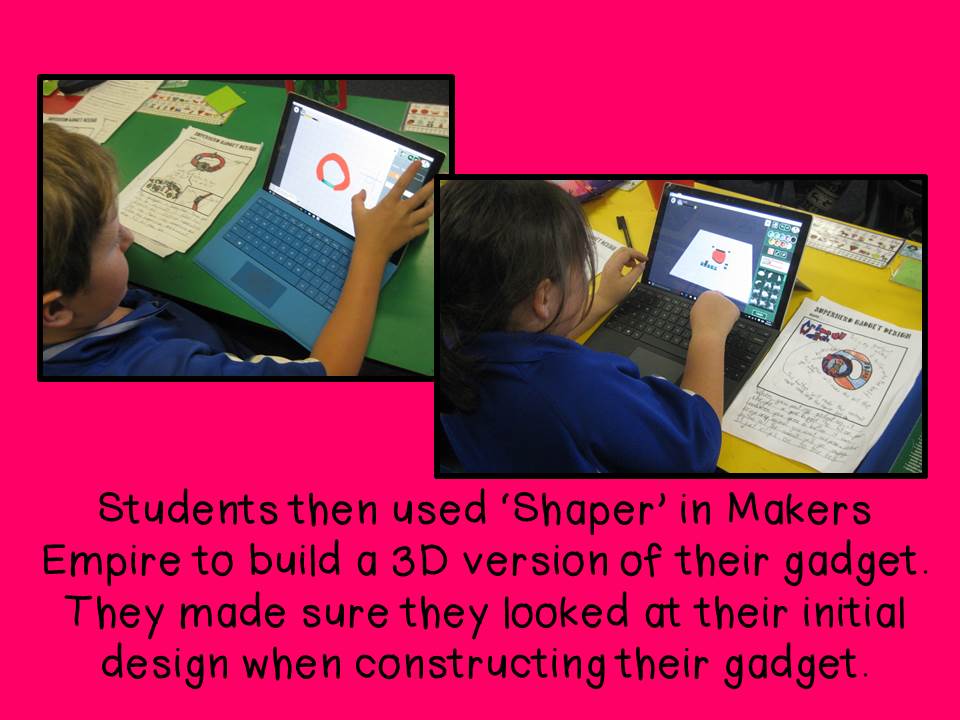 Students empathized with their teacher's daughter who has problem with her legs and needs to wear straps on them. They found out that those straps often fall down. They decided to create a clip to help the straps stay in place. As they began the design process they realized that the clips needs to be comfortable, big enough that a baby won't choke on them, and be able to hold the straps up. Students were able to solve a real problem and help their teacher's daughter!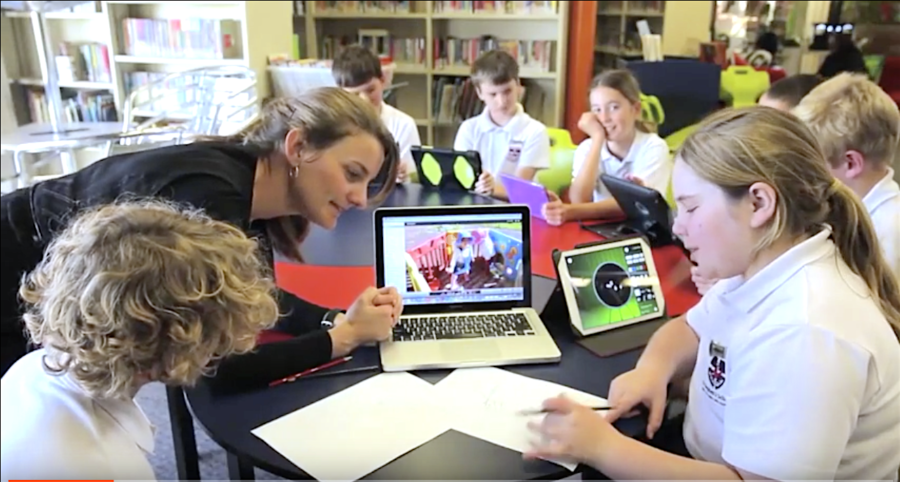 The fresh pencils and erasers are an exciting part of the new school year. This group of students used the new stationery as an opportunity to design their own 3D printed stationery holder. They evaluated what pencils, erasers, rulers etc that the holder would need to fit and began designing! They cam up with lots of ideas and tested them out. They found that some parts of the holder were too small and sometimes the bottom was not secure enough! They used this testing phase to create the perfect stationery holder!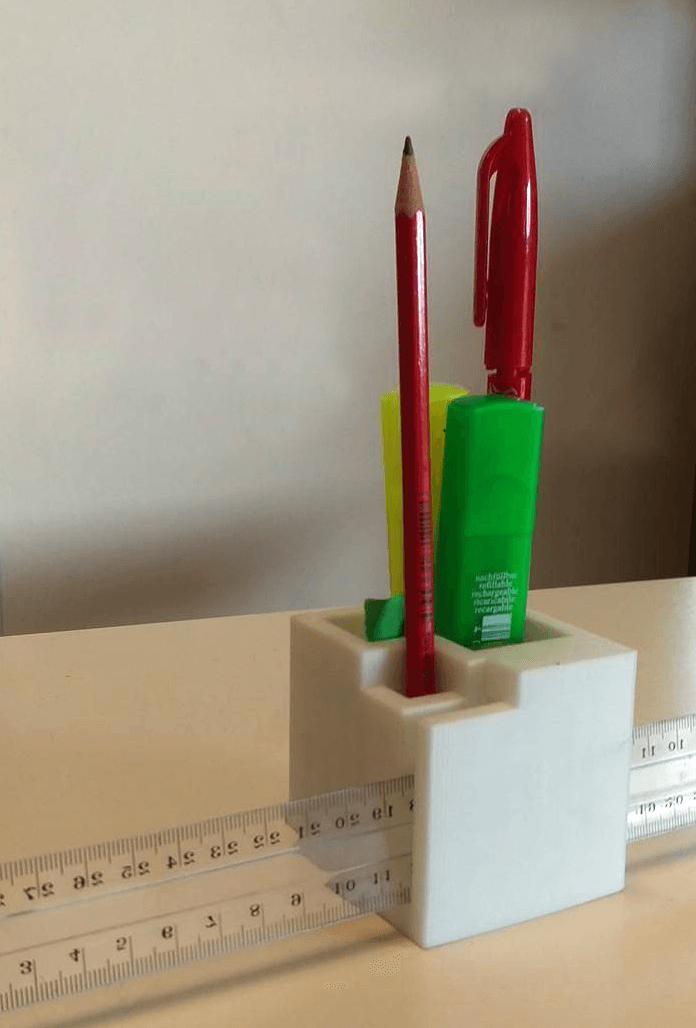 When the students learned about Garfield's endless appetite and how much of a mess he makes they set out to design a utensil that would help him be less messy! They also decided that Garfield should share his big bowl of spaghetti and designed utensils for other people to use as well. Students thought about the best type of utensil for eating spaghetti if you were a cat and came up with some great designs!
For the school fundraiser one teacher was making jam to sell. But when she poured the jam into the individual jars lots of jam was spilled and wasted! She challenged her students to design a jam spill catching device. They wanted to maximize the amount of jam that was jarred so the fundraiser would be as big a success as possible! Students assessed the problem, designed prototypes and presented their designs to the class. They voted on the best design to be printed out!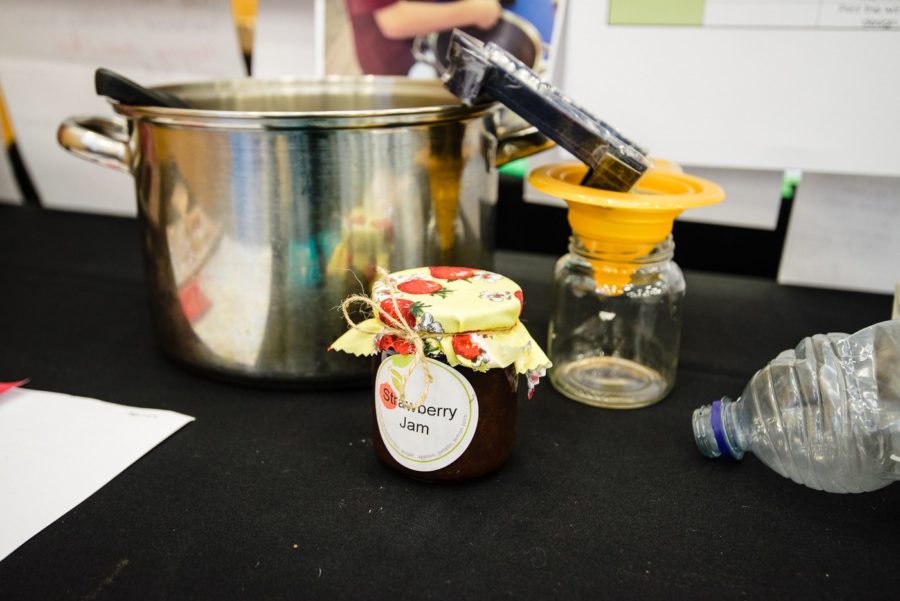 Students researched different pollution problems in their local area, brainstormed ways that they could help clean up the pollution, and then drew, designed and created prototypes of their solutions. Students were so excited to see their solutions come to life when they were 3D printed. The created things like, solar heated pools, nets for catching debris in the ocean and impurity filters for the beach that are shaped like shells! The students creativity and ability to design solutions to a real world problem in this lesson is fantastic.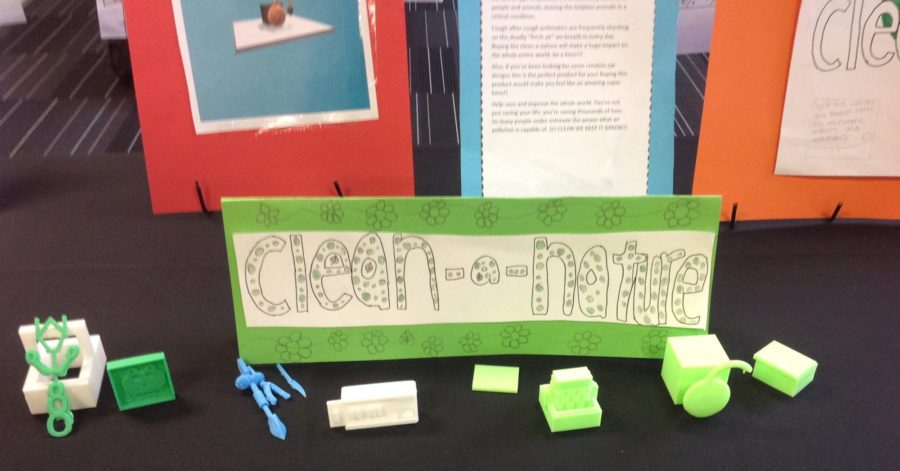 A very real problem that many students face, is that all the school book bags look alike! How are the students supposed to know which bag is theirs? Students identified this problem and decided that they would design and 3D print personalized tags for their book bags. Students investigated what style and design for the bag tags worked the best. The collaborated with their classmates and the end result was wonderful: everyone printed a personal bag tag. There would be no more confusion about which bag belongs to which student!
Teaching our students design thinking skills gives them the confidence to know that they are problem solvers! It also promotes a growth mindset as prototyping implies that you should try and then try again. Combining 3D printing and design thinking is a great way to engage students in their learning and develop the resilient problem solvers we need for the future!
We hope you enjoyed these ideas. If you try them in your own classroom, please share your experience with us.
AUTHOR BIOGRAPHY