Design thinking is a great tool to arm students to tackle problems they will face in the world. At Palisade Preparatory School in Yonkers Public Schools District, three classes of 7th graders arrived at their computing class with instructional technology teacher Nasser Ibrahim ready to think creatively and generate solutions to whatever problems they were about to be faced with.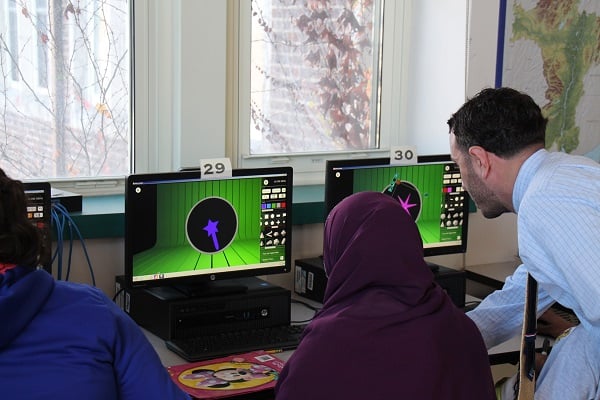 These student designers soon found out that Garfield, the big orange cat had managed to make a huge mess and was in desperate need of their help. They found out that Garfield had cooked up a storm and was now eating his massive bowl of spaghetti and meatballs… with his hands! All good designers start by identifying the problem and interpreting what is needed.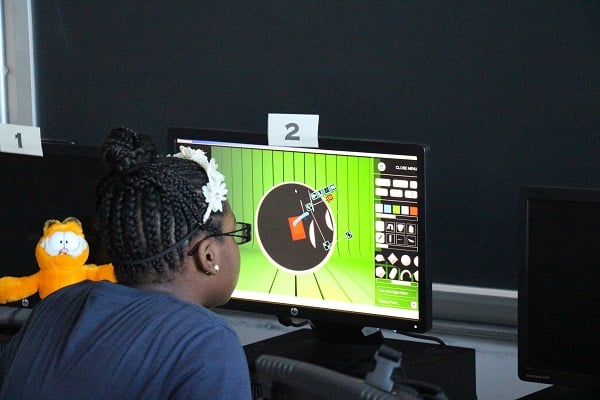 Under the watchful guidance of Yonkers Public School Director Roseanne Collins Judon and Palisade Preparatory School Principal Michelle Yazurlo, the 7th grade designers designed a utensil or tool to help Garfield eat his spaghetti without making such a mess. They also felt that Garfield's bowl of spaghetti was way too big for one cat – even one with Garfield's appetite, so they decided to also design utensils that other people could use to help share Garfield's spaghetti.
The designers headed off to Makers Empire's easy to use 3D design software and started to generate their ideas with light background music to help simulate ideas flow. Like all design thinkers, the 7th graders then chose one of their ideas to develop further. They asked themselves some great design questions: How will Garfield use my design? What do I need to change to make it easier for him? Is my design functional? What do I need to do to make it stronger?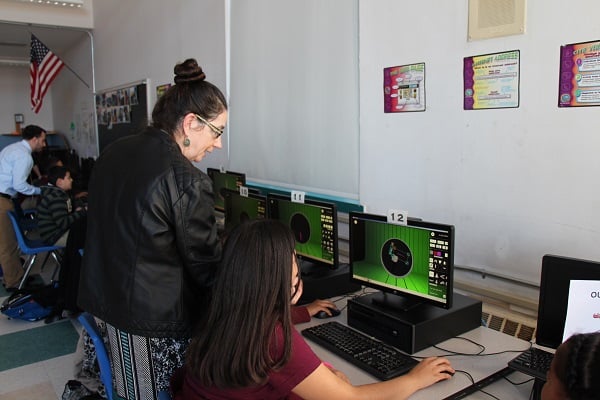 They explored possibilities such as self-winding forks, 3-in-1 utensils and machines that would feed spaghetti straight into Garfield's mouth. They also looked at tools for young children who are still learning to eat by themselves, tools for people with limited use of their hands.
Yonkers Public School Director Roseanne Collins Judon said, "Our students in Yonkers demonstrate to others that there is no limit to ones abilities. They can help solve world problems by developing skills in critical analysis, comparing and contrasting, reflection through achieving learning outcomes via 3D design and 3D printing."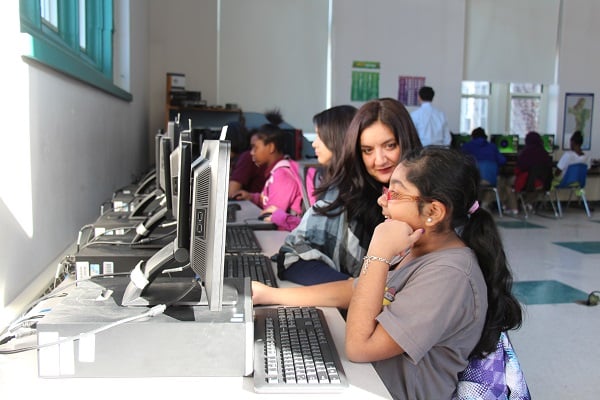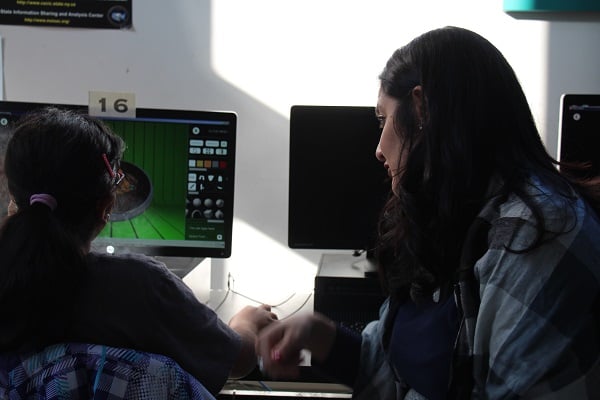 "Students in the 21st Century demand educators to provide them learning environments and challenges to harness their innovation and creative abilities" Palisade Preparatory School Principal Michelle Yazurlo said "it is so important that they are able to hone their design thinking skills as early as possible to tackle challenges in the future."
The student designers at Palisade Preparatory School were well on their way to solving Garfield's messy problem but importantly develop their critical analysis, reflective and problem solving skills. Look out for their innovative utensil designs to eat spaghetti – you might not have to lift a finger!