To support teachers, students and families currently experiencing school closures due to COVID-19, our team have been working (remotely) around the clock on the new iteration of our new, FREE Learning at Home course.
Makers Empire customers can access this course under their existing subscriptions. We have also extended our usual 14-day free trial period to 3-months so that affected non-customers can also access this course.
Makers Empire's 3D design app is used by 1.5+ million students and 26,000+ teachers in 40 countries. Many of us at Makers Empire are parents of school-age children. Some of us are educators with decades of classroom experience. We share your worries and concerns and will do what we can to help and support you during this challenging time.
Learning at Home Features
Daily Design Missions For K-6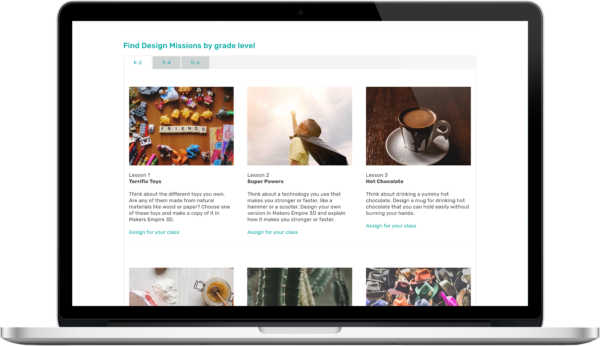 The Makers Empire Learning at Home course consists of daily 30-minute Design Missions, split into three grade bands: K-2, 3-4 and 5-6.
Set Students Work Remotely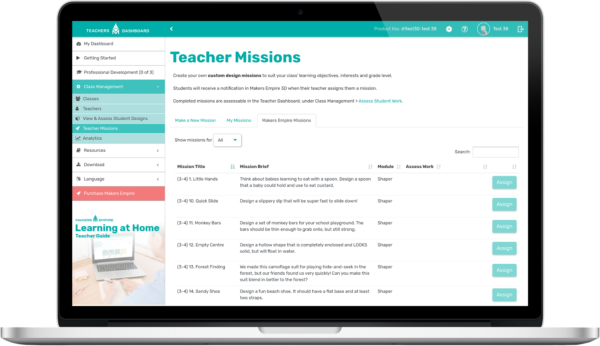 Teachers can now set classes daily Design Missions simply and remotely via the Makers Empire Teacher Dashboard. The Design Mission will then appear directly in students' devices as a message from you within Makers Empire.
Aligned to Standards
All Design Missions are aligned to international standards including the Australian Curriculum, American Common Core, UK Curriculum and Next Generation Science Standards.
Pedagogically Proven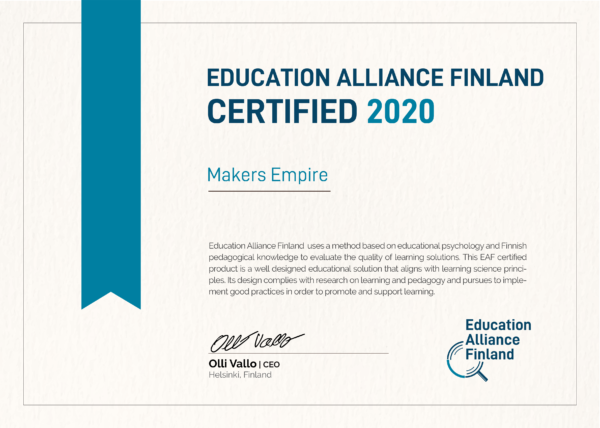 Makers Empire is certified by Education Alliance Finland for pedagogical quality so you can be confident that your students are learning remotely with a world-class EdTech tool.
Free To Use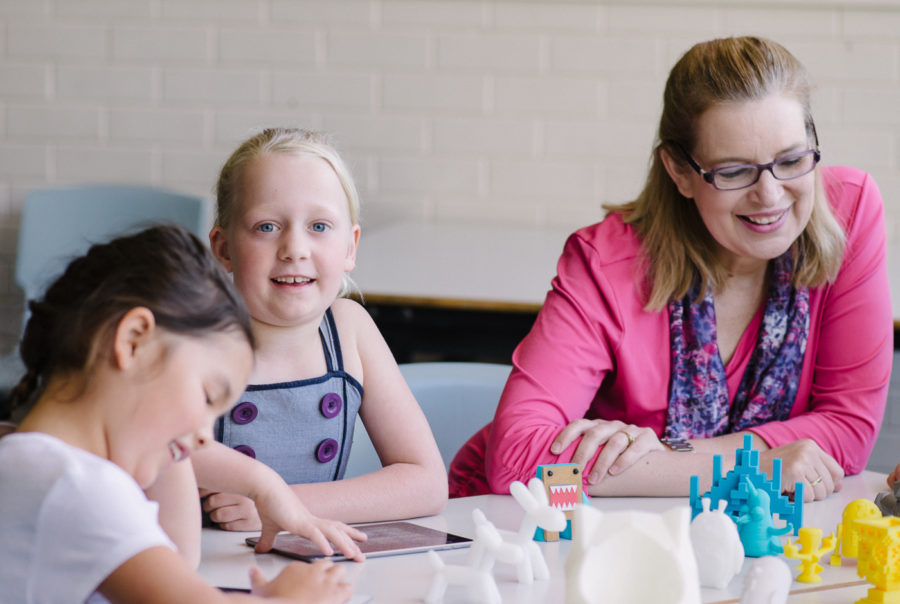 Teachers with a Makers Empire subscription have access to the Learning at Home course under their current subscription.  Teachers without a subscription can sign up for a FREE 4-month trial to gain access to this course.  All students can download and use the Makers Empire 3D design app at home for FREE.
Step-by-Step Teacher Guide
We know this is an challenging time for teachers so we've made this course as easy to use as possible and created a step-by-step guides for teachers. We have also created Learning at Home: FAQs for frequently asked questions.
Step-by-Step Parent Guide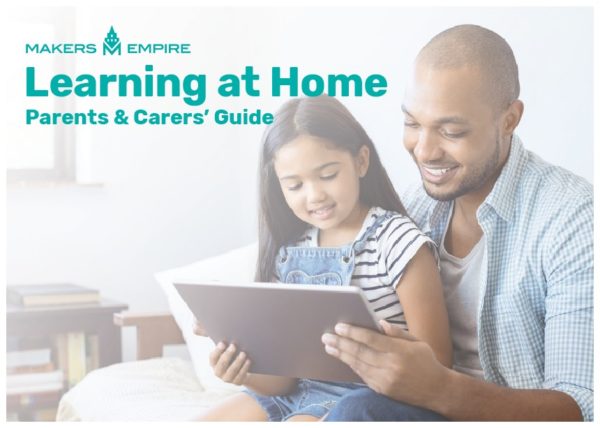 Get Learning at Home Course
Teacher Feedback
Thank you to all the teachers who have taken the time to provide us with feedback on our Learning at Home course. We really appreciate your kind words and we are so glad to be able to support you during this challenging time.
"These are crazy times we're now living in and our staff are feeling quite stressed and inundated about the current situation. The free resources you have provided will help to lighten the workload,"
Bianca Laister, Deputy Principal from Birdwood Primary School.
"Thank you for your latest wonderful and thoughtful Social Distancing Challenges. I think they are just awesome!! I will most definitely be using them with my students when setting up the online lessons at home,"
ICT Teacher.
"Thank you for all the work you have put into the home learning space. We have a 'student free' week starting Monday (with the students of working parents in attendance). This will be a great opportunity to share with staff the online PD,"
Jonny Wright, Year 4 Teacher & STEAM Coordinator at Nambour State College.
"I am loving Makers Empire. It has been great and students have been able to do their remote learning with ease,"
Emma Pukallus, Teacher at Haden State School.
"While it has been madness with the online/face-to-face teaching dramas, I wanted to give feedback on the COVID-19 at home learning tasks – they have been absolutely brilliant. I set a term of tasks, once a week scheduled on Seesaw for St Pats, Yr 2-6. Now that we are back at school I thought I would still use them this term. They have been a massive hit and that actually surprised me. The students DON'T like the massive pre-planning, ideating, etc etc, but just getting down and dirty on a direct task. Some have produced fantastic designs… I am writing to let you know how MASSIVELY successful this approach has been. Short, sharp, 40 min direct task. If you ever want to release some more tasks like this, please do. We are working through the list, once a week, in a 40 min session,"
Jane Edwards, STEM Teacher at St Patrick's and St Thomas.
"Makers Empire has a great resource of #designchallenges around the coronavirus. I made a Flipgrid for students to be able to participate at http://flipgrid.com/amesburymiddleschool… Great opportunity for students to solve relevant problems going on right now. Please join us, feel free to share!"
Jenn Donais, Maths Coach at Amesbury Middle School
"We fully support you guys doing what you can to support everyone who is connected to your company. In my opinion, you are doing a lot of good and pumping out some really great material and programs,"
Jay Wright, SET, STLAN & Technologies Teacher at Vale View State School.
"Makers Empire… (has) developed a range of learning resources for parents and teachers that you can use for free. Students and families can also download the Makers Empire app for free at home if your school doesn't already have a subscription. Using the app encourages problem-solving, critical thinking, design-based thinking and develops spatial reasoning in children. It's ideal for primary school-aged children. (I have used it with Reception to year 7). YOU DO NOT NEED A 3D PRINTER… It's more about the thinking and design process – and having fun,"
Hajnalka Molloy, Teacher Librarian at Aberfoyle Park Campus.
Makers Empire helps K-8 teachers teach Design Thinking, STEM and 21st-century learning skills using 3D printing. Our pioneering 3D solutions for schools include 3D modelling software, over 150 lesson plans aligned with international standards and professional development. With Makers Empire, engaged students learn how to solve real-world problems and make their world better.