A short while ago we updated Teacher Missions to make it super easy for teachers to create 'Design Missions' for their students to complete in Makers Empire 3D. If you've never tried Design Missions before, you'll love the ability to set design missions or projects, assignments and work for students to complete in the Makers Empire 3D design software.
Coronavirus Update and Design Missions
Given the recent developments with COVID-19 shutting down many schools, the ability to set work for your students remotely has never been more valuable. Check out our
FREE resources for both teachers and parents
to help students learning at home
.
Teacher Missions give you the power and flexibility to quickly add your own engaging content to Makers Empire 3D. You can personalise missions to appeal to your students' interests (are Beyblade's still cool?), complement other areas of study, and to make learning with Makers Empire even more fun!
Follow these step-by-step instructions to set your own design missions: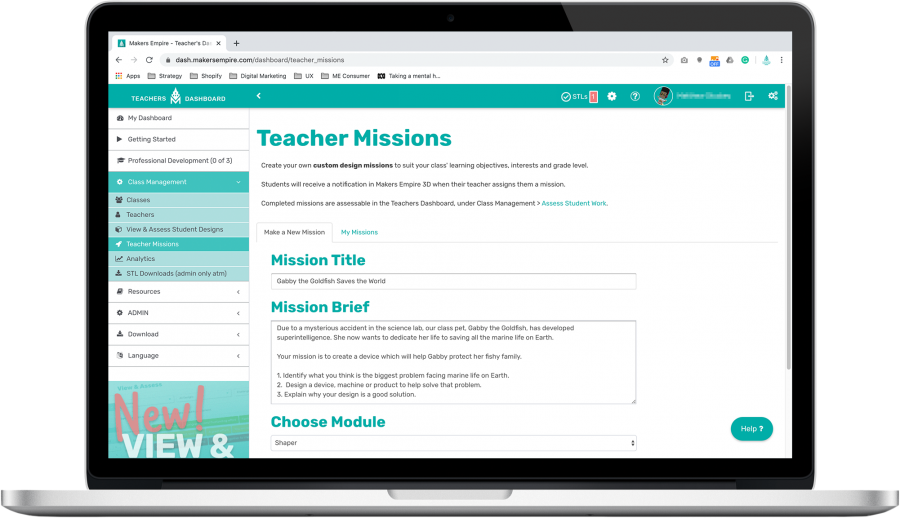 You can create a Teacher Mission in just a few minutes, here is how it works:
1. Login to the Makers Empire Teacher Dashboard and go to Class Management > Teacher Missions.
2. Follow the steps to give your mission a title and description, then assign it to one or more classes.
3. Your students will receive a message in Makers Empire 3D, telling them that you have sent them a mission to complete. If they miss/ignore the message they can check their message history in the "Me" (profile) tab.
4. When a student completes a Teacher Mission, it will appear in Teacher Dashboard > View & Assess Student Designs.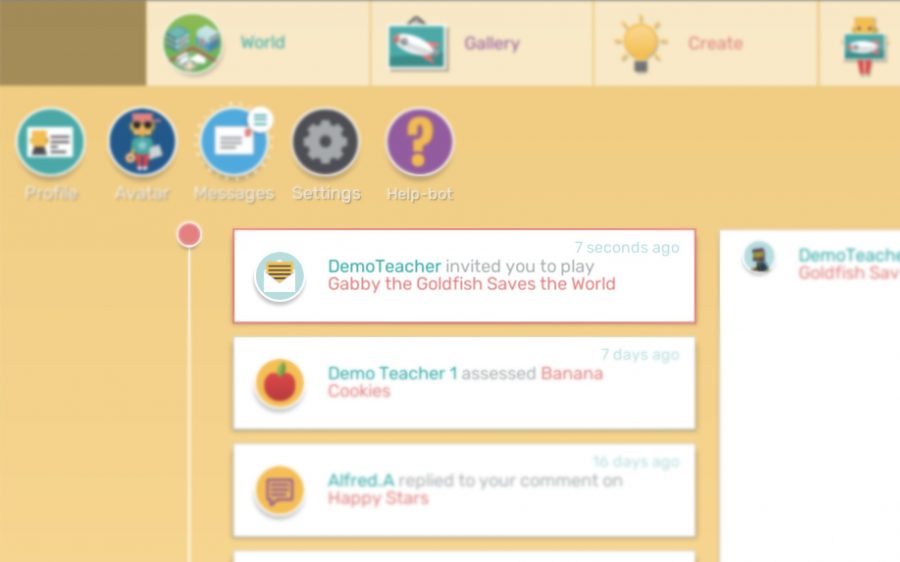 Over and out from Mission Control (aka the Makers Empire team).