Using Makers Empire 3D printing learning program has resulted in a few unexpected — and extremely positive — outcomes for students at St Michaels School.
Kate Tyrwhitt is the R-7 Visual Arts Teacher and Student Services Teacher at St Michaels, an all boys school in South Australia with a strong focus on learning and technology. We recently spoke with Kate about how she is using Makers Empire 3D printing learning program in the classroom.
"As the visual arts teacher I always have a keen interest in putting the A (Arts) into STEAM," Kate says.
"I like integrating technology into the curriculum where I can. That's what is exciting to me: using the new digital technologies to complement the old techniques."
St Michaels School has been using Makers Empire 3D learning printing program for schools for approximately 18 months. Earlier this year, the school took part in Makers Empire's first Global Design Challenge by partnering with an Iranian school in Tehran. This successful exchange program involved students from each school studying monuments from each other's country to gain an understanding of each other's culture and history.
Using Makers Empire in the classroom has become second nature to Kate, who is constantly coming up with new lesson ideas involving 3D printing to challenge her students and expand their learning. Her students' progress with the 3D printing software has been similarly rapid.
"I've been astounded at how much the students using (Makers Empire) have developed over the last 18 months," she says.
"The kinds of design they're doing now are very sophisticated. I give them a design brief and the extent to which they take it always surprises me. Its not just the level of detail – it's their ability to create really complicated designs that require a lot of manipulation of the features. Using (Makers Empire) has really accelerated their learning."
It's not just the boys' learning that has been enhanced by the use of Makers Empire. Being able to comment on each other's designs within the Makers Empire software is also helping to forge new relationships and friendships within the school community.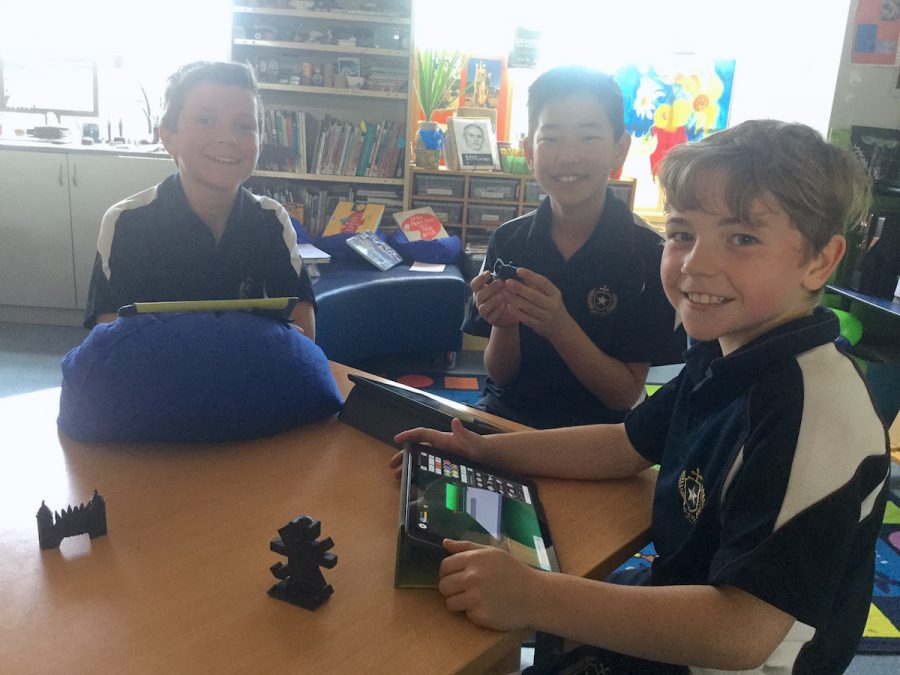 "The boys love commenting on each other designs and some boys are gaining a bit of a following," Kate says.
"These boys might not be out on the sports field, for instance, but because they've developed such big followings, they're attracting other kids to them. It's expanding their social circle."
In a different way, Makers Empire has also provided a bonding opportunity for the students and their families.
Recently, the school had it's annual Boys' and Dads' Night, where the boys invite their dads (or another significant male) to the school for an evening of learning and fun. This year, the school held a 3D printing session using Makers Empire's 3D software. During the session, boys and dads worked together to create a boat design to enter into Makers Empire's and Professor Garfield's Sail Away Challenge.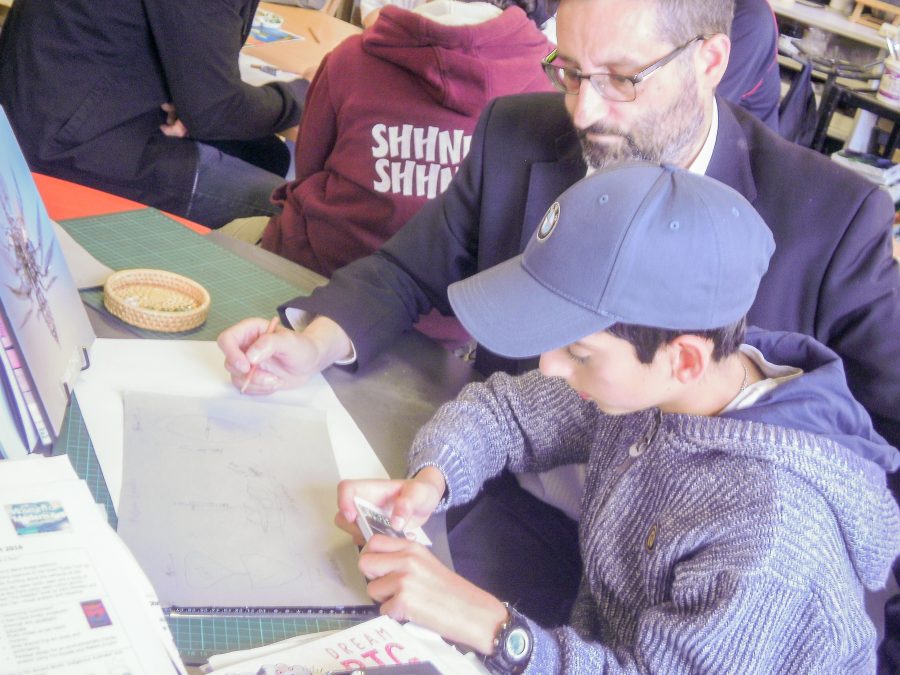 The premise for this design competition was simple: Garfield needed a fast boat to reach the world's sweetest tomatoes. The boat needed to be able to transport five marbles across a distance of 26 inches (66cm) in as quick a time as possible.
"I encouraged everyone to have a quick look at other people's Garfield competition submissions and then it was up to the boys and dads to work together to come up with a design," Kate explains.
"Some dads were sketching out boat ideas on paper and then the sons would take the reigns with their iPads while the dads continued sketching away. A couple of dads had some experience with CAD (design software) but other than that none of them had seen anything like (Makers Empire 3D) before. They mostly let their sons take the lead and they would marvel at how their son was using the software to design the boat they were discussing."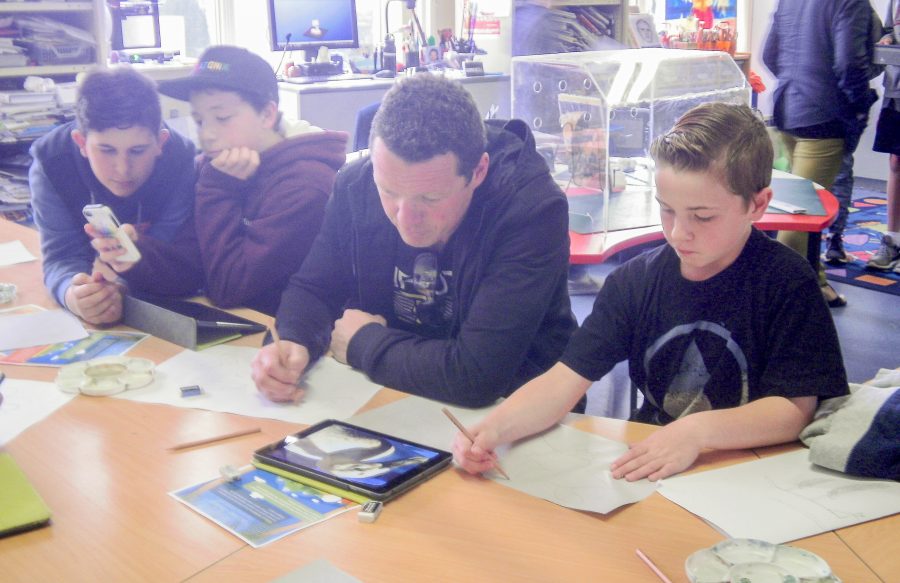 Working together to solve this particular design challenge led to thoughtful discussions about design, problem solving and teamwork.
"I'd hear a dad say something like, 'I think we need to make the hull a bit better" or the son would suggest adding a feature like a keel," says Kate. "So it was an opportunity for them to expand their language and communication skills. Through this task, boys also got to see a more technical side of their dads and work together to solve a problem. It was a great bonding experience."
Over the next two days, Kate printed out all of the 3D models and sent them home with the boys.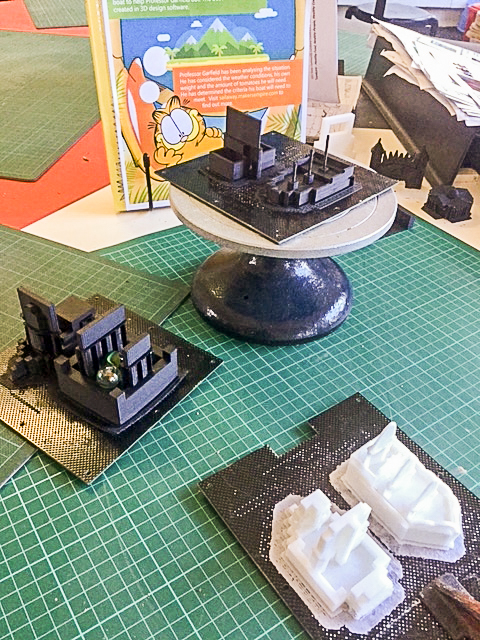 Kate would love to do a followup session with the boys and their dads in the future. In the meantime, she's enjoying coming up with new ways to use 3D printing and Makers Empire software in her classroom.
"Currently, I'm getting the year 7s to design mega fauna that's related to an indigenous Australian study that they're doing at the moment."
Check out this awesome Diprotodon, the largest marsupial ever, designed by student AntoniC.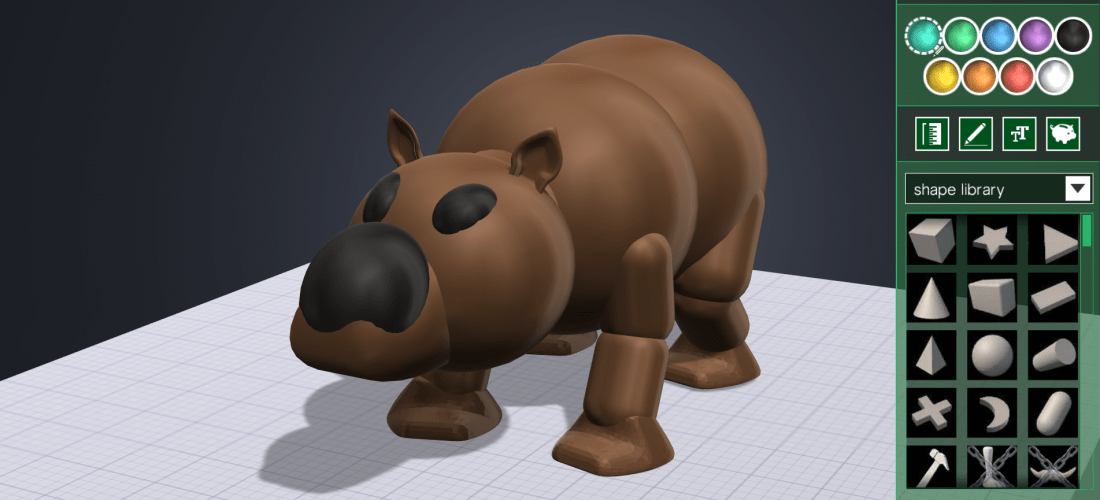 Kate really likes the way 3D printing with Makers Empire allows the individuality of her students to shine through.
"It gives them an opportunity to reveal their own talents and helps to show the diversity of skills within the school," she says.
A huge thank you to Kate for sharing this inspirational story. We can't wait to see what St Michaels School comes up with next!