I have previously written about how Makers Empire can be used to support all stages of the teaching cycle, and shared tips on how to plan, teach, and assess student work using Makers Empire. In this post, I will delve more deeply into the assessment phase of teaching and learning and explore Makers Empire's assessment tools and functions.
As educators, we know how important it is to provide ongoing feedback to guide learning through formative assessment, as well as provide summative assessment to help students to understand how successful they have been with a learning task, and to direct future learning.
In Embedded Formative Assessment, recognised education expert Dylan Wiliam says "feedback should cause thinking. It should be focused; it should relate to the learning goals that have been shared with the students; and it should be more work for the recipient than the donor. Indeed, the whole purpose of feedback should be to increase the extent to which students are owners of their own learning."
Makers Empire allows teachers to give helpful and timely feedback that encourages students to think about their learning and strive for continuous feedback. Makers Empire's top nine assessment tools are:
1. Makers Empire Design Curriculum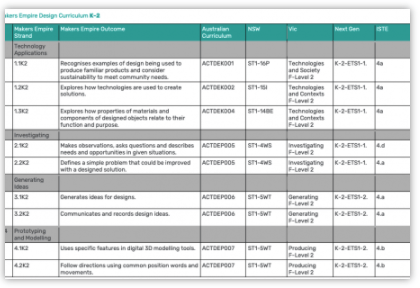 Makers Empire's design curriculum is based on leading design curricula from around the world including Australian Curriculum, Next Generation Science Standards, UK National Curriculum, and International Baccalaureate PYP. Makers Empire's Lesson Plans, Challenges, and Challenge Courses are all aligned to this curriculum and can, therefore, be assessed against its outcomes. The Makers Empire Design Curriculum document helps teachers design age-appropriate design tasks and make judgements about their students' level of achievement in these tasks. The curriculum document serves as a guide for what design-based learning might look like for students at each grade level.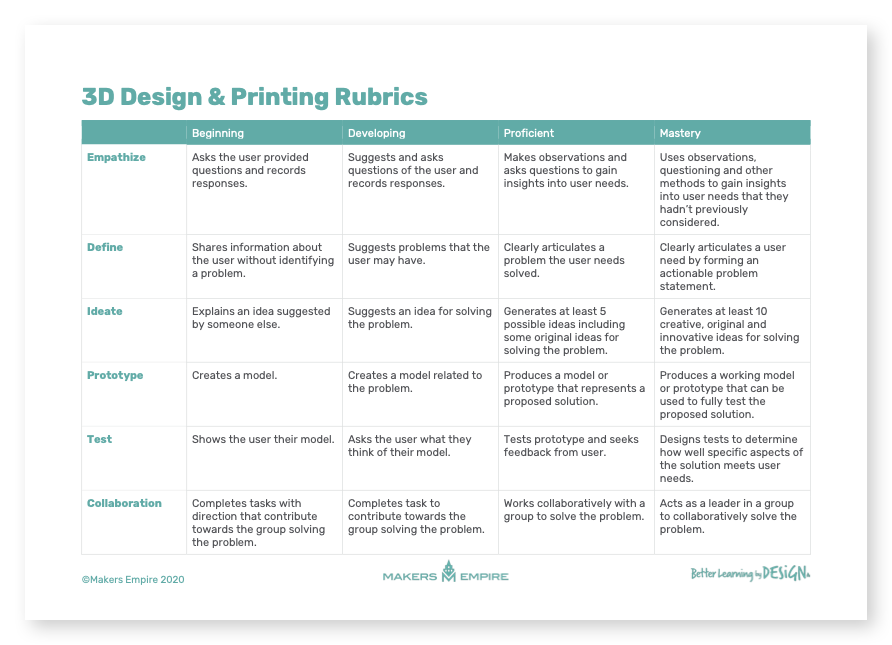 Makers Empire's set of rubrics provides a handy checklist for teachers to assess and provide feedback for students as they work through the design thinking process and create 3D models in Makers Empire 3D. The rubrics can help teachers formulate constructive feedback and guide students towards higher levels of mastery and deeper learning. The rubrics can also be used for students to assess, reflect and improve their own skills and efforts.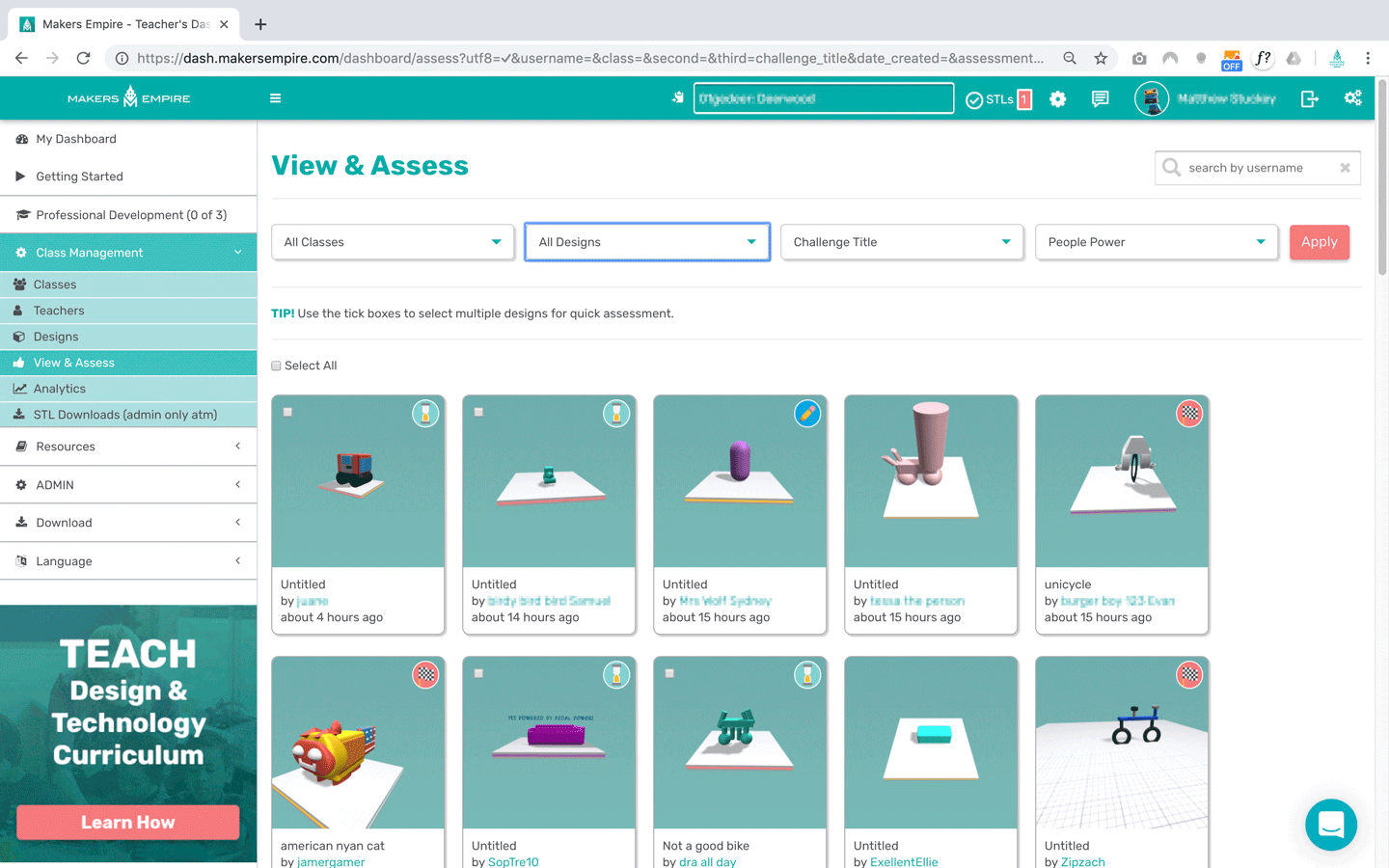 We have improved the way that teachers can view and assess student work in Makers Empire. Our View and Assess feature is accessible through the Teacher Dashboard and allows teachers to assess individual designs or multiple designs at once. Teachers can provide feedback to students and make assessment judgements against curriculum outcomes.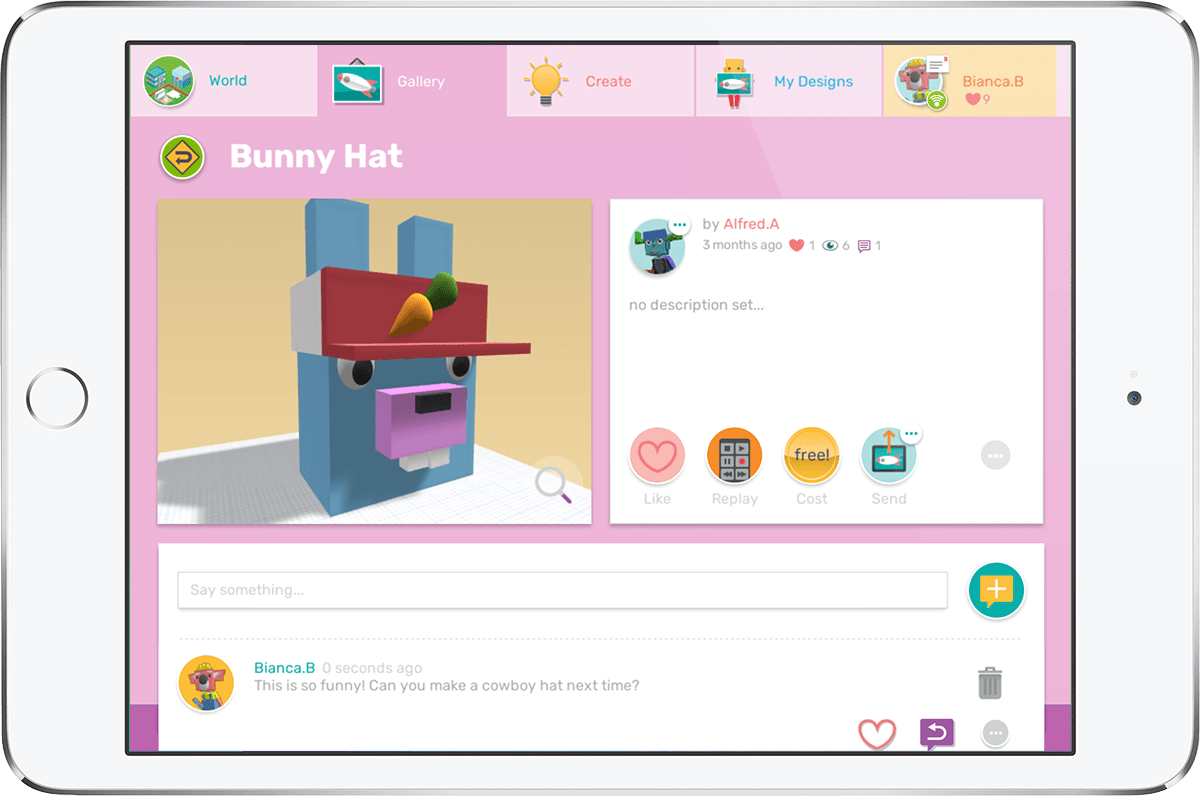 Teachers can leave comments at any stage of a student's design project. These comments can be added during the Makers Empire View and Assess process, which the student will see as a notification in the app. Teachers can also add comments to a student's design which will be able to be seen by other app users, depending on the privacy settings set in the Teacher Dashboard. Comments are a great way to provide formative feedback, encouragement, or summative assessment.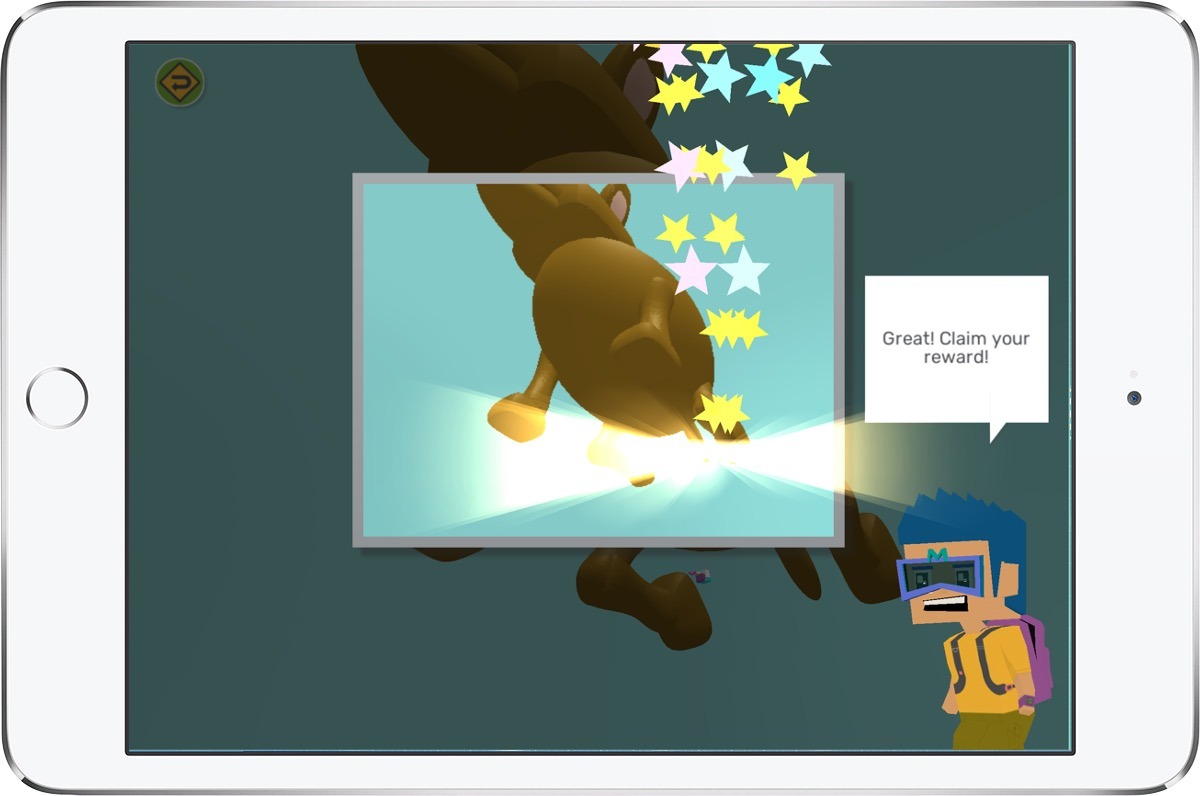 Tokens are the currency used by students in Makers Empire to unlock shapes and features. Students earn tokens by creating lots of designs and completing challenges. Students can also assign a token value to their designs and 'buy and sell' their creations. Tokens are highly sought after and valued by students, making them a useful commodity for teachers to use as rewards or incentives. Tokens can be assigned to students as part of the assessment process to reward effort and achievement and provide motivation. 
6. Progress Reports for Challenge Courses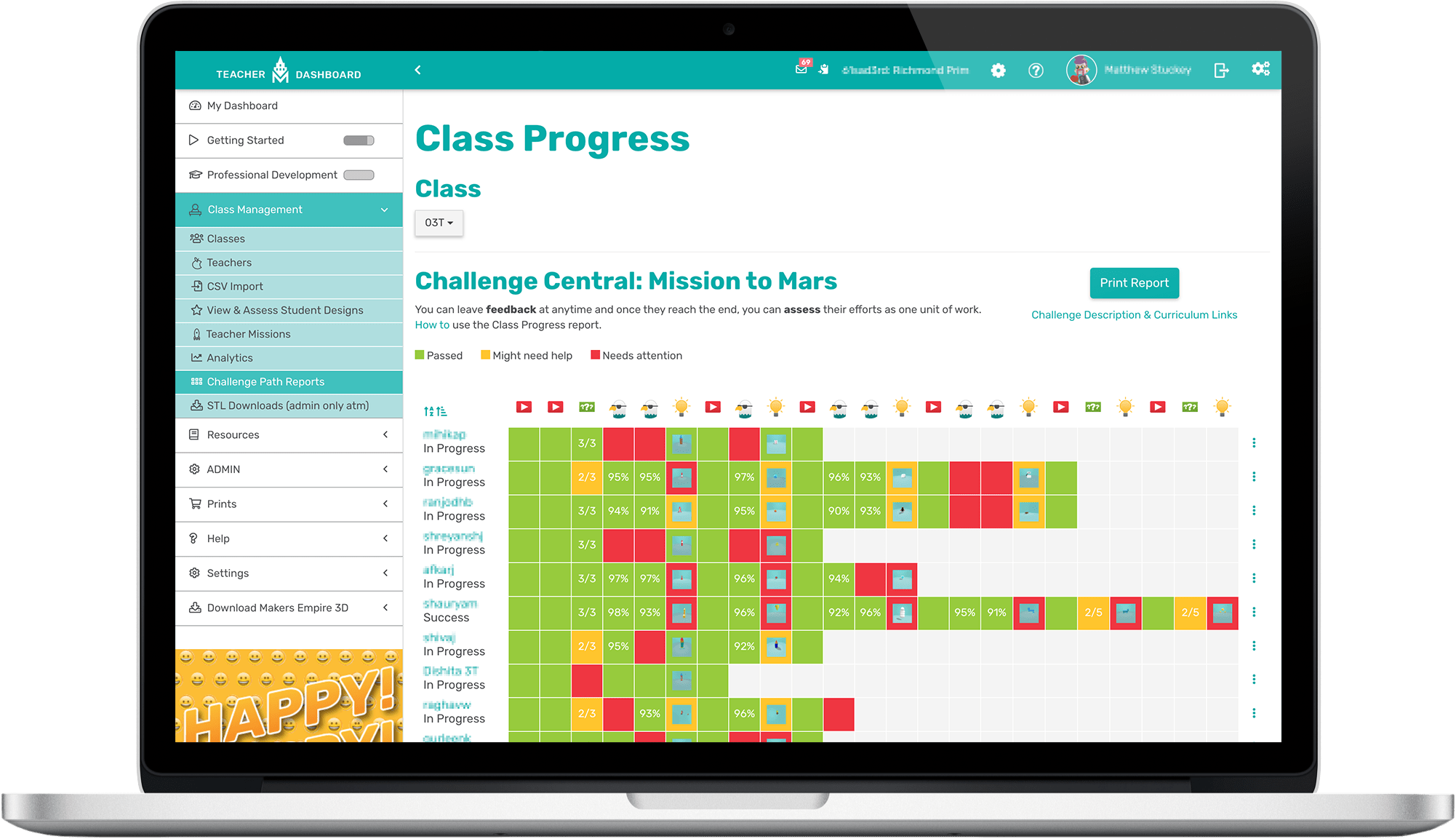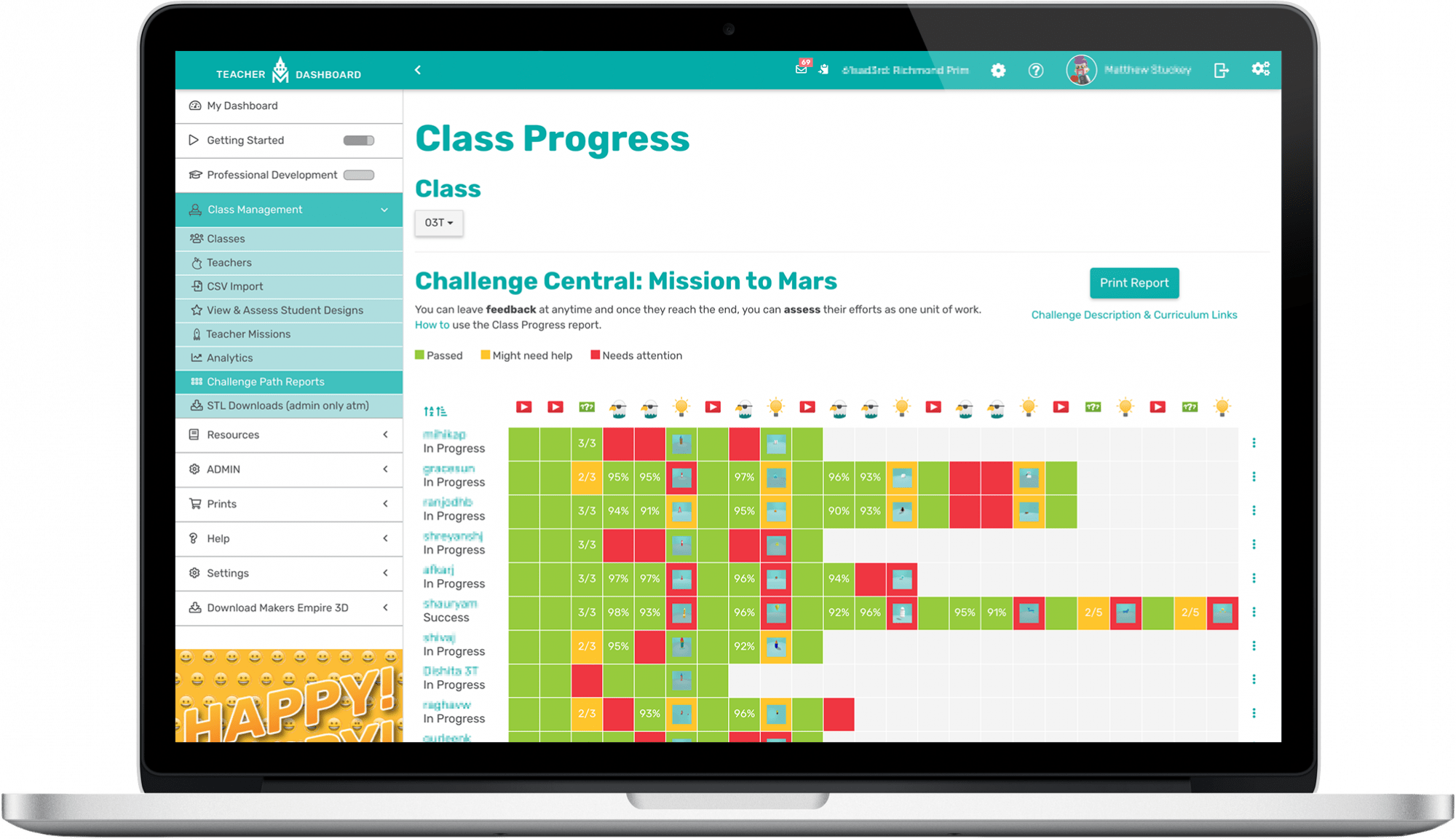 Curriculum-aligned challenge courses provide a complete design program for students. The courses are centred around a theme and are designed to take 4-10 weeks to complete. Each course contains video content, interactive quizzes, pro-training tutorials and design challenges. Teachers can easily assign Challenge Courses to students via the Teacher Dashboard. Teachers can also see at a glance where their whole class is up to in the Challenge Course with our new challenge reports. Here teachers can monitor student' progress, view designs, assess student work with helpful tools and provide feedback on individual designs. Students will then be able to read their teacher's feedback in the app on their own devices.
7. Criteria-Based Assessment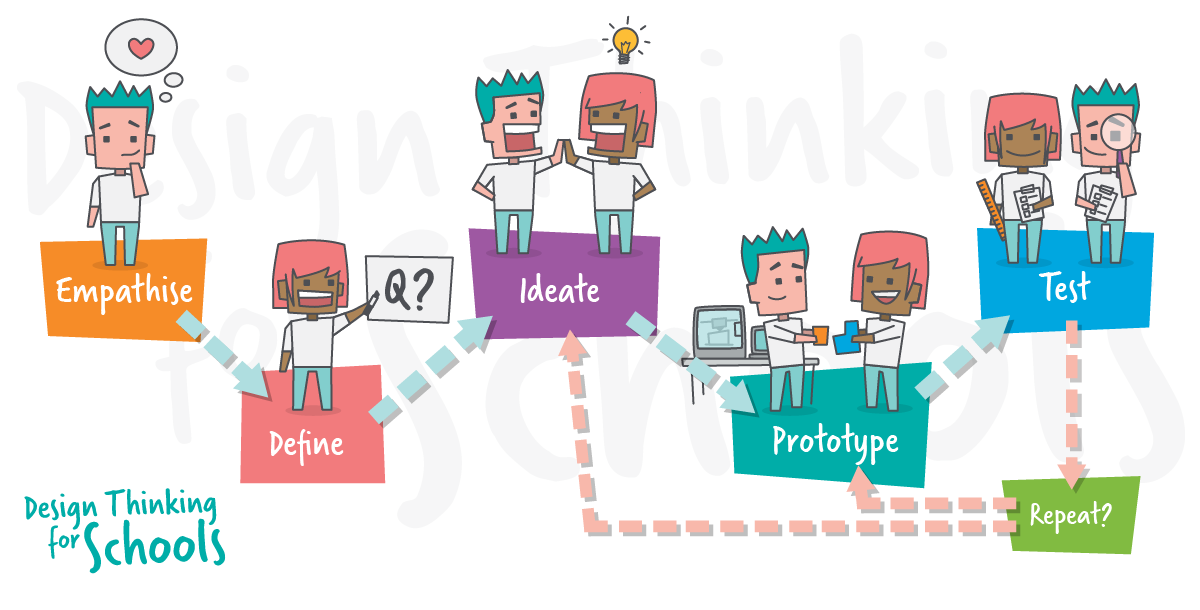 Makers Empire can be a powerful tool to support
design thinking processes
in project-based or problem-based learning. This approach tends to be experienced as a deep, integrated project over a period of time. Multiple assessment techniques are used to guide student learning as they work on their projects.
Design thinking processes
involve students developing or negotiating criteria for success for their designs and solutions. These criteria are then used to measure the success of student's work and guide improvements and further iterations.
8. Assess Individual Designs
Teachers may sometimes choose to assess a student's design in isolation to other learning outcomes. This is especially applicable when a design is being prepared for 3D printed, or to be used as a digital model in a presentation or production. Teachers often ask how to tell whether a design is good or not. In addition to our set of rubrics (see above) we have created a fun poster to hang in the classroom to guide students through checking and assessing their own designs before seeking feedback from their teachers. You can download the Check Before You Print poster.
9. Self and Peer Assessment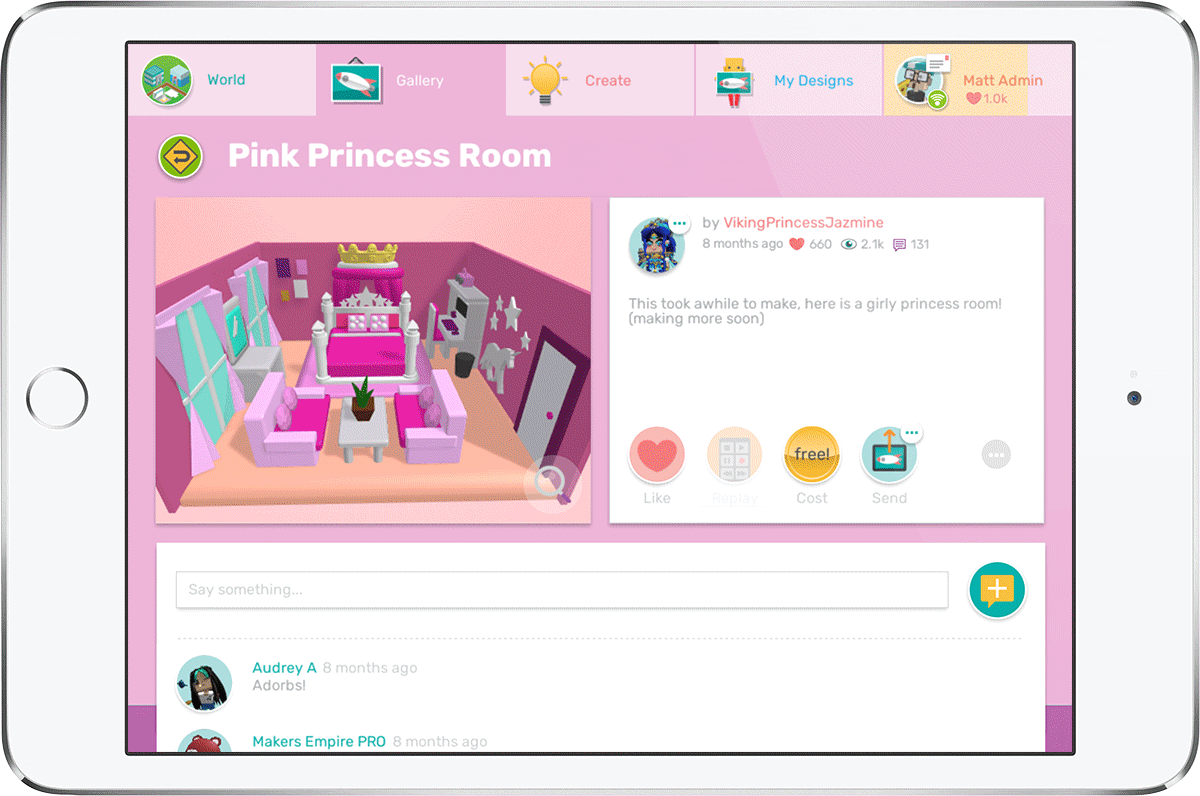 Self-reflection and peer assessment can both play important roles in helping students develop as motivated learners. Students can use the description section of their designs to reflect on their learning and progress. Peers can also give each other feedback using our comments feature. Stay tuned for an exciting new feature coming soon that will enable students to annotate their work to show how they have addressed design criteria, and provide specific feedback on aspects of each other's designs.