All educators know that the work of a teacher is far more than the time they spend in the classroom or online with their students. Most teachers follow a cycle of planning, teaching, and assessing. 
The NSW Education Standards Authority (NESA) says that it is important to identify how the particular needs of students can be met throughout the teaching and learning cycle. Through assessment, planning, programming, implementation and evaluation, a learning environment can be created that supports students to achieve relevant syllabus outcomes.
The

planning

phase is when teachers design learning activities to meet their students' learning needs and consider how they will address the learning outcomes and standards of relevant curriculum documents. Teachers spend many hours preparing and planning learning experiences that will engage, challenge and support the learners in their classes. 

The

teaching

phase sees the teacher in the classroom or online, employing a repertoire of strategies and techniques and to engage students in their learning. Teaching is a balancing act of meeting individual learning needs and creating a collaborative learning culture for the whole class. 

The

assessing

phase sees the teacher examining evidence of their students' learning such as work samples, assessment tasks, collected data and lesson observations. This is the time where teachers identify strengths and weaknesses and make decisions about where to focus next with their students. Teachers also reflect and evaluate how different lessons and teaching strategies have worked and continually hone their skills and teaching practice repertoires. 
Makers Empire's innovative tools and resources support all three phases of the teaching and learning cycle. Here are some examples.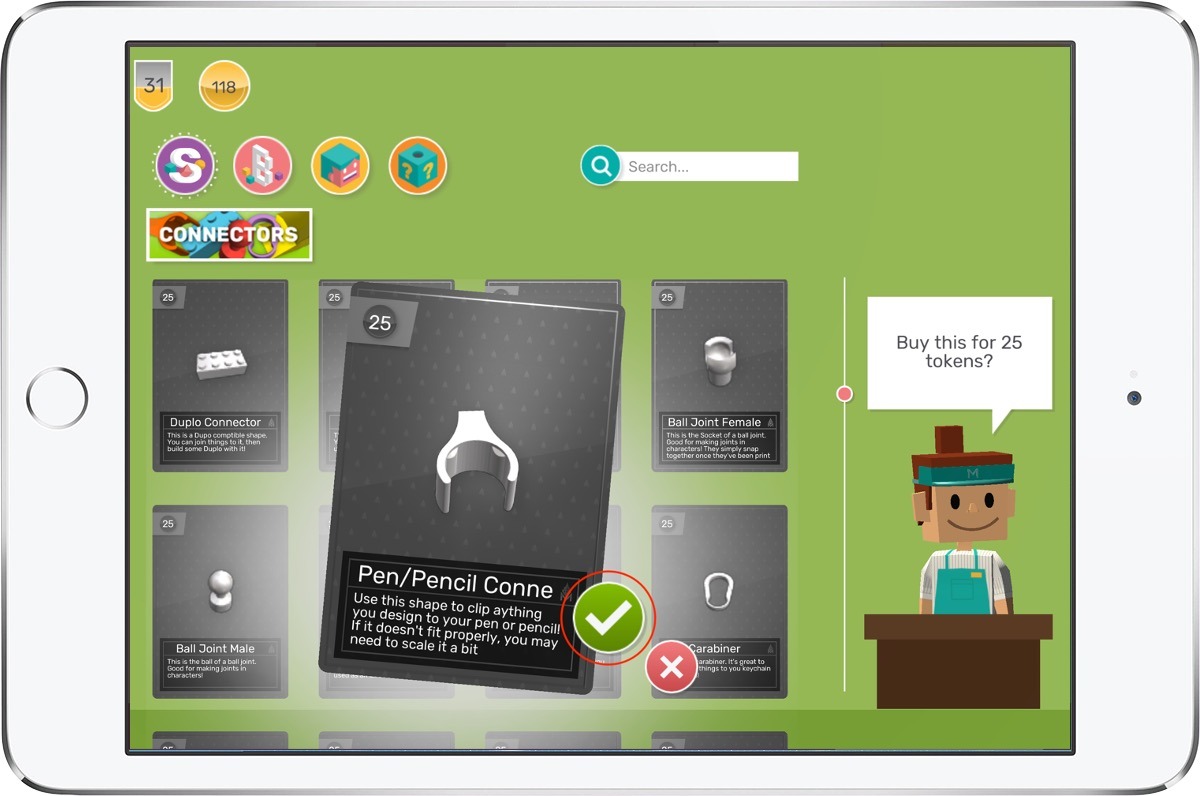 Tokens are the currency used by students in Makers Empire to unlock shapes and features. Students earn tokens by creating lots of designs and completing challenges. Students can also assign a token value to their designs and 'buy and sell' their creations. Tokens are highly sought after and valued by students, making them a useful commodity for teachers to use as rewards or incentives.