At Makers Empire, we're always looking for ways to help our K-8 schools increase learning opportunities and student engagement with our 3D printing learning program.
So last year we launched the Global Design Program, a cultural exchange program between two schools in different countries.
In this program, we match up the interested school using Makers Empire's 3D printing learning program and help them find a mutually interesting, collaborative 3D printing project. The projects are designed to help them gain a new understanding and appreciation of their partner country while teaching the students important STEM skills in a fun and engaging way.
This year, we'll be facilitating these six new Global Design Program projects:
Transformer
Character Exchange
A Brave New World
Extreme Monster
Amaze Yourself
Problem Solver
If you would like to join the Makers Empire's Global Design Program – sign up here!
For our first Global Design Program project last year, we paired up Year 5 students from Nima School, Tehran, Iran, with some Year 6 students from St Michael's College in Adelaide, South Australia.
The boys in both classes began by generating as many ideas as they could about buildings and structures that have cultural and historical significance or are iconic in Iran and Australia.
From these long lists, students then narrowed them down to 5 or 6 that they thought would best help the other class to learn about Iran and Australia.
The Australian students chose: Entrance to Luna Park; Sydney Harbor Bridge; Melbourne Cricket Ground (MCG); Australian Parliament House (Canberra); Centrepoint Tower, Sydney; and The Giant Pineapple, Queensland. Meanwhile, the Iranian students decided on: Tehran Milad Tower; Passargad Cyrus the Great Tomb; Gonbad Kavus; Tehran Tower; and Isfahan Chehel Sotoun.
Students then used Makers Empire's 3D design software to create their models. They researched images and information to help make their designs architecturally and spatially accurate. Students also added comments to their designs about the building they had chosen with links for more information. Once the designs were completed, the designs were exchanged with the other class' students and 3D printed.
You can read more about this exchange here.
Makers Empire school customer? Interested in being partnered up with a school in another country for your own Global Design Program? Register your interest here.
AUTHOR BIOGRAPHY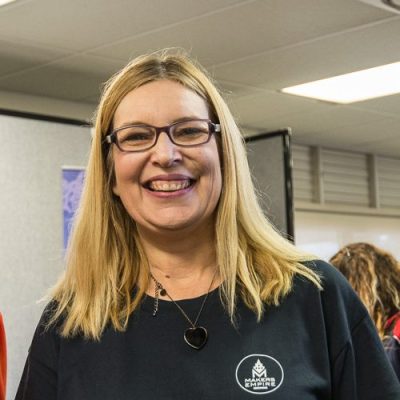 Mandi Dimitriadis, DipT. is an experienced classroom teacher who recognizes the power of technology to enhance teaching and improve educational outcomes. Mandi has extensive experience with curriculum development and learning, having previously developed programs for the Australian Government's Department of Education. She is passionate about Design Thinking and how best to prepare today's students for the future.