The Scots College in Sydney is the very first school in NSW to teach 3D printing and design to its students using Makers Empire's 3D design and printing Learning Program.
The Scots College have also joined Makes Empire's Lighthouse School program, becoming part of a select group of schools who receive advance access to new app, module and lesson plan updates. In return, Lighthouse Schools provide Makers Empire with detailed, constructive feedback on usage, reliability, effectiveness, and learning outcomes to ensure consistent delivery of a world-first and world-class Learning Program.
Makers Empire co-founders Roland Peddie and Lap Leung recently visited The Scots College in Sydney to run a classroom session with teachers and students.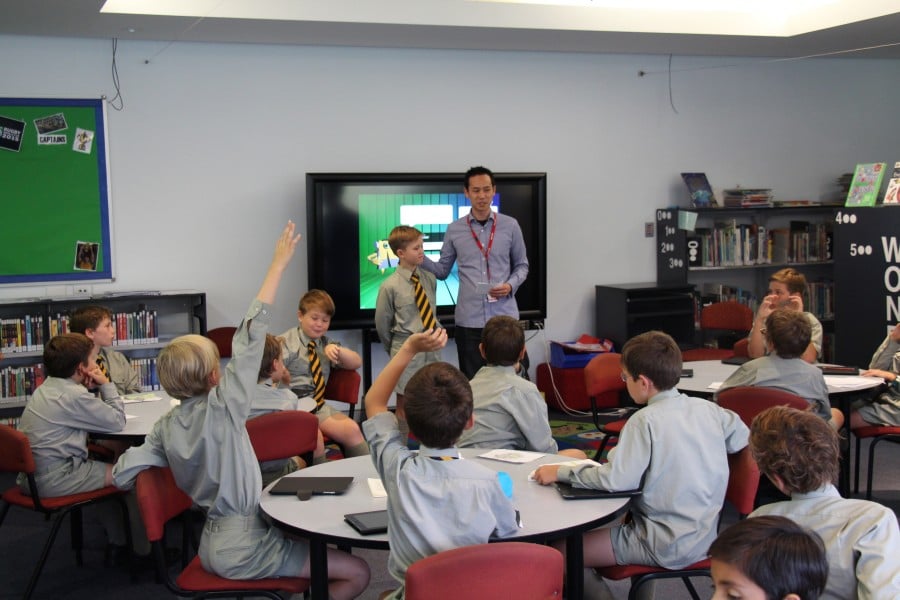 Did you know that United Nations, Educational Scientific and Cultural Organisation (UNESCO) World Heritage has three different categories for World Heritage listings – cultural, natural and mixed?
The Year 4 primary school students at The Scots College certainly did!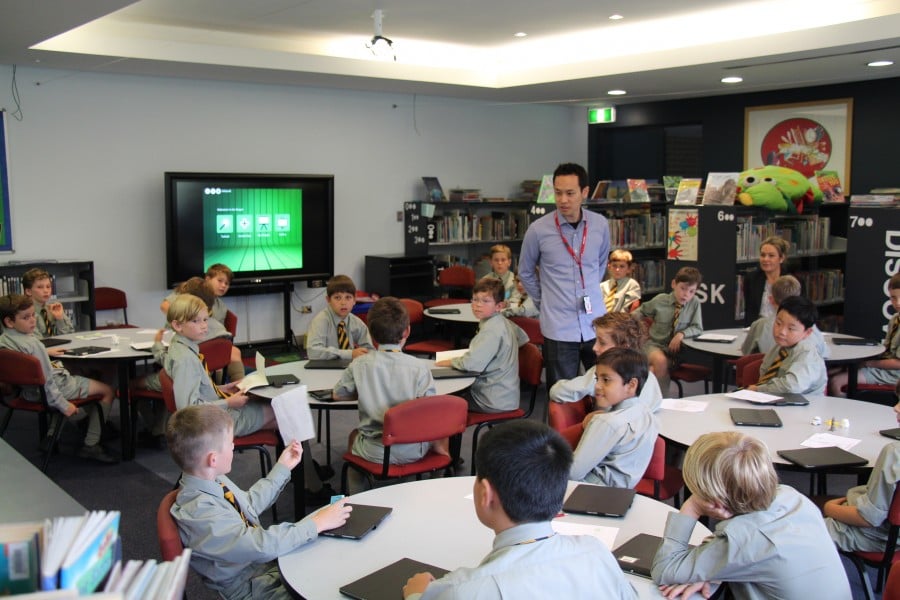 The students shared their learnings of the UNESCO World Heritage and explained what World Heritage meant and its importance to society. The students had also drawn 2D examples on paper of World Heritage sites like the Egyptian Sphinx and the The Eiffel Tower.
To enhance learning outcomes, The Scots College used Makers Empire's 3D design and printing Learning Program to make their world heritage study come to life: as part of their classes, students will design their own 3D designs of World Heritage sites to be 3D printed!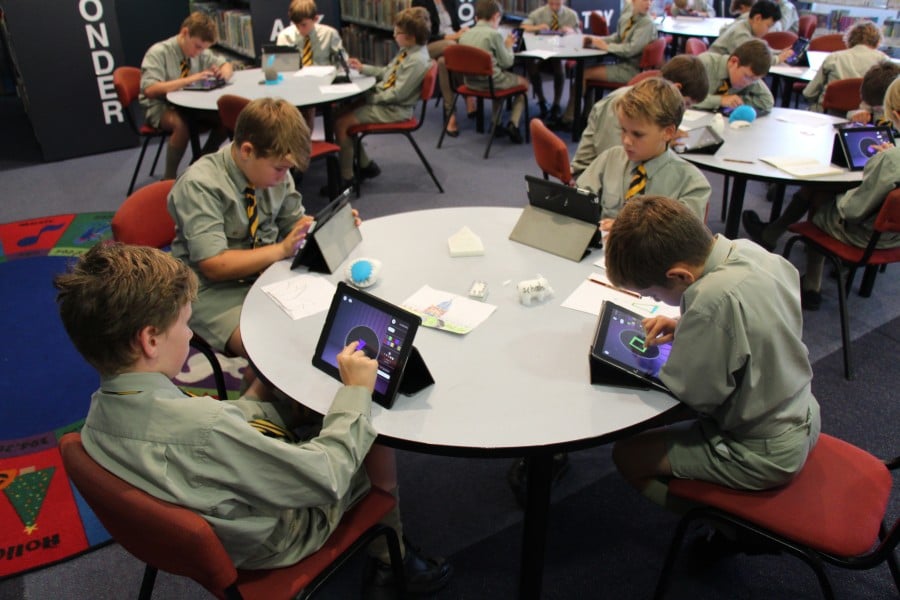 To support them on their journey to develop 3D design and printing skills for the jobs of tomorrow, Lap and Roland gave the students a personal run through of Makers Empire's 3D design app on their school iPads.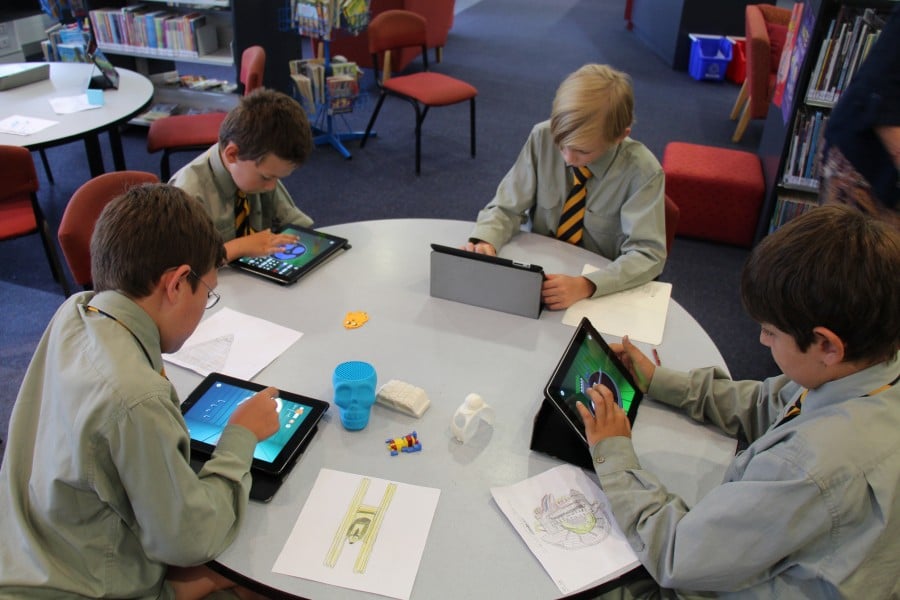 Roland also gave the students a brief introduction to their brand new 3D printer and explained how it would print their completed designs.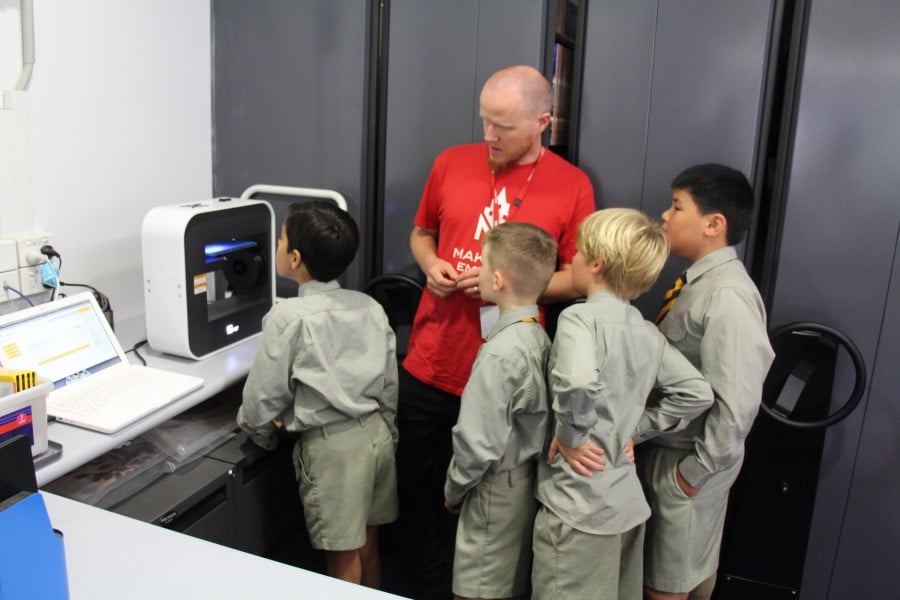 Mr John Crerar, Head of the Preparatory School at The Scots College said, "This is an exciting initiative which we foresee will enrich the learning experience of Scots boys. The usefulness of the 3D equipment to the students is evident as their visualisations become reality."
Lap Leung from Makers Empire commented, "Makers Empire were extremely impressed with the year 4 students' knowledge of World Heritage sites! They had fantastic presenting skills and were able to share their learnings displaying their deep levels of understanding."
"The students took to 3D design and printing on Makers Empire 3D design app with ease and enthusiam. We can't wait to see their final 3D printed designs. Thank you to John Crerar, Shellie Chapman, Jenny Madigan, Stephanie Comino, Chloe Collett and the students for hosting us."

Makers Empire helps K-8 teachers teach Design Thinking, STEM and 21st-century learning skills using 3D printing. Our pioneering 3D solutions for schools include 3D modelling software, over 150 lesson plans aligned with international standards and professional development. With Makers Empire, engaged students learn how to solve real-world problems and make their world better.