Are your students future design champions?
Every month, Makers Empire runs a global design competition so students can compare their skills and creativity with thousands of peers. The competitions are both a lot of fun for students, and a great resource for teachers. Every competition is designed to introduce key concepts from one of Makers Empire's 130+ lesson plans and provides opportunities for teachers to introduce a variety of curriculum points in an exciting way.
"I've been astounded at how much the students using (Makers Empire) have developed over the last 18 months. The kinds of design they're doing now are very sophisticated. I give them a design brief and the extent to which they take it always surprises me. Using (Makers Empire) has really accelerated their learning."
– Kate Tyrwhitt R-7 Visual Arts & Student Services Teacher
St Michael's School, South Australia, AUSTRALIA
The Makers Empire Difference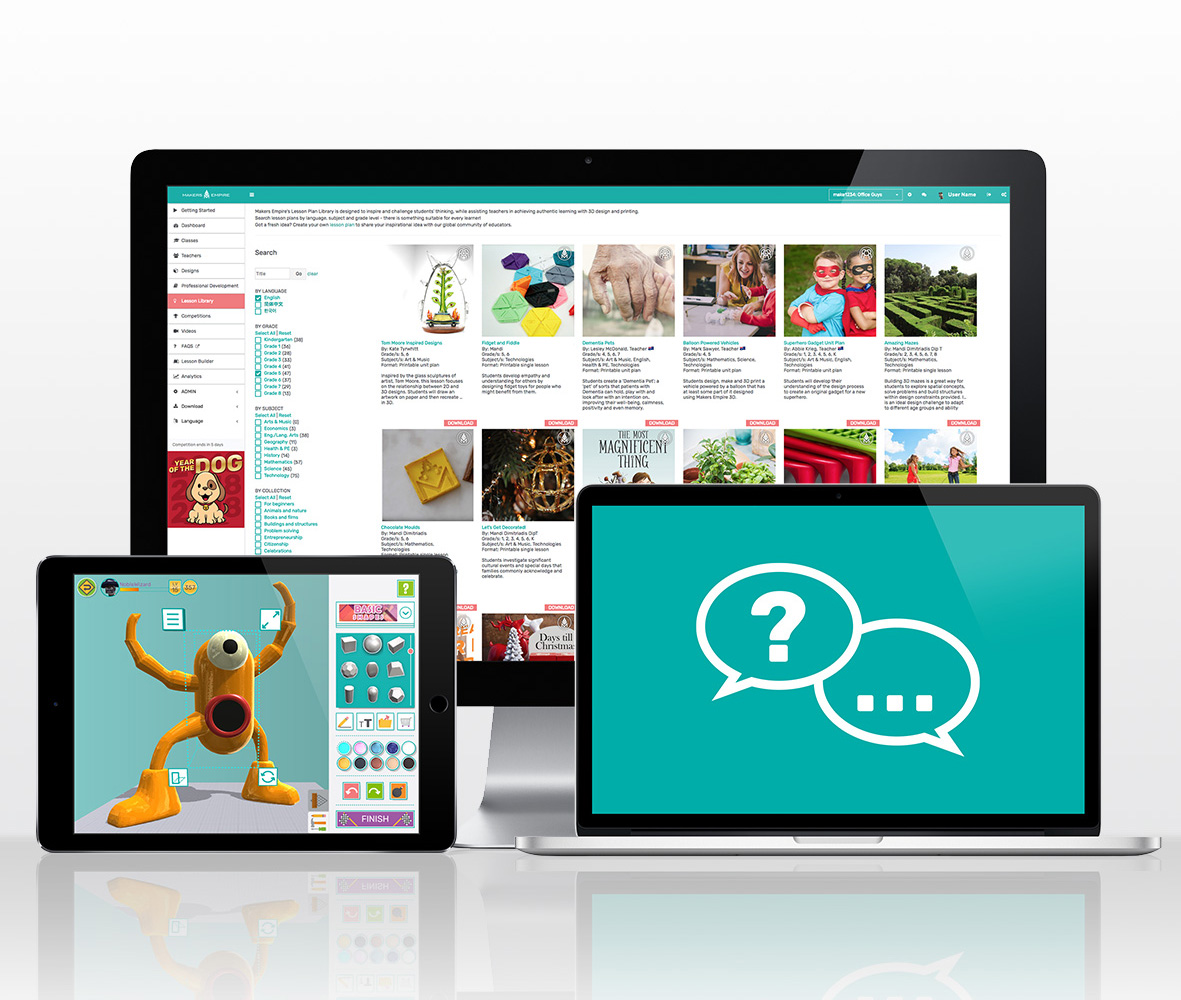 Makers Empire 3D software is the cornerstone of Makers Empire's award-winning paid subscription option for schools, which delivers genuinely transformative learning outcomes.
School subscriptions include 130+ lesson plans aligned to American standards and the Australian curriculum, professional development, training and ongoing support for teachers, an implementation plan, and a Teacher's Dashboard.
Ready to start your Makers Empire journey? Click on one of the buttons below.
"This has been a wonderful new way to teach and motivate my students… They are beginning to see real-life implications to what they learning to do in class and how they could develop prototypes of objects that they could develop and then produce to sell… At first, I preferred Tinkercad because I knew this software better. However, now that I have had some time to work with Makers Empire it is so much better…The overall enthusiasm towards school and learning has increased tremendously. Students who are typically reluctant learners have come to life,"
Robin McGinnis,Teacher
North Elementary School, USA