Update | December 2018: Makers Empire was listed second in Common Sense Education's Best Edtech of 2018 List of twenty products after Khan Academy. This list was drawn from 180 EdTech products reviewed by the industry-leading Common Sense Education team so we are both thrilled and humbled by this incredible achievement. Thank you!
Common Sense is well known to both teachers and parents (including parents amongst the Makers Empire team) as an excellent tool to help them assess the quality and suitability of movies, games, apps and programs for children. The detailed Common Sense Education ratings and teacher-training platform help over half a million teachers better use new educational tools, apps, and technologies to enhance their teaching and propel student learning.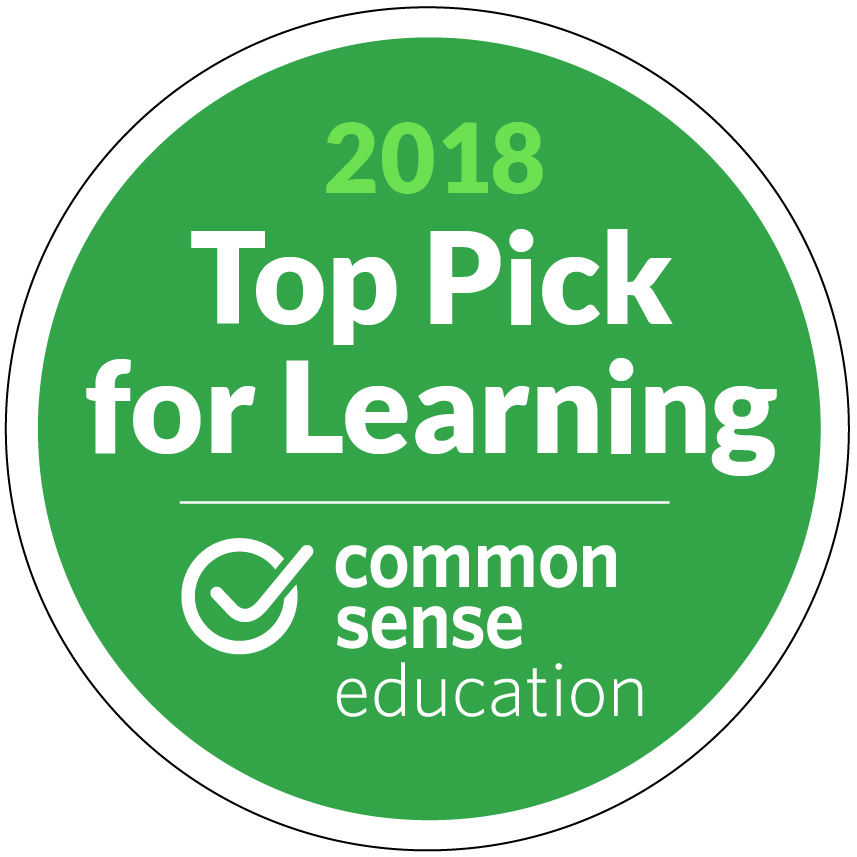 With this in mind, the Makers Empire team was delighted by Common Sense Education's recent, 5 Star review of Makers Empire. Makers Empire was reviewed for Common Sense Education by Marianne Rogowski, a media specialist and librarian who has a master's degree in Educational Media with a focus on Instructional Technology.
In her detailed review of Makers Empire, Marianne describes Makers Empire as a "stellar 3D design hub (that) promotes innovation, collaboration, and creation. She goes on to say:
"Pros: Fun, interactive software combined with over 130 standards-based lesson plans will help teachers get started with design in virtually any classroom."
"Cons: May be cost prohibitive for some schools, especially considering that multiple 3D printers would be needed to maximize the effectiveness of the tool."
"Bottom Line: This is a great design and creation tool that teachers and students can use to be innovative and share ideas with a vibrant community of makers."
Assessing the learning potential of Makers Empire, Marianne writes,
"Putting students in the driver's seat opens up a wealth of learning opportunities. It's a challenge to find a tool that can engage students as they learn difficult concepts, but with lessons on spatial reasoning, engineering, literature, and ancient civilizations, Makers Empire provides a platform that teachers can use to promote content knowledge, technical skills, soft skills, and prepare students for challenges in and out of school.
"3D design can be a great teacher for promoting a growth mindset as students create designs that flop (and then work to turn them around).
"Starting students early on the path to persistence, creativity, and imagination lays the groundwork for collaboration and innovation — teaching students to be not just consumers, but creators — and empowers them to develop problem-solving skills so greatly needed in our global society."

Thank you, Marianne and Common Sense! We love helping teachers transform learning in the K-8 classroom with 3D printing and design.
Read Marianne's full, 5-Star review of Makers Empire at Common Sense Education.
Feeling inspired? Get started with Makers Empire today.
MAKERS EMPIRE: BETTER LEARNING BY DESIGN