The Makers Empire team, and our awesome
Makers Empire Ambassadors
, regularly spread the word about Design Thinking, maker pedagogy and 3D design and printing in schools at education conferences, events and workshops in Australia and America.
Karie Huttner
, the inspiring K-5 Technology Coordinator from Verona Area School District, who we've
previously interviewed about her 3D printing journey
and
Jeanette McConnell
from Makers Empire recently spoke at the
Staff Development for Educators (SDE) Conference
in Las Vegas. Together, they presented a session called 'How to Use 3D Printing and Design Thinking to Facilitate Learning in Your Classroom', which generated a lot of questions from interested teachers. Here they are at their booth.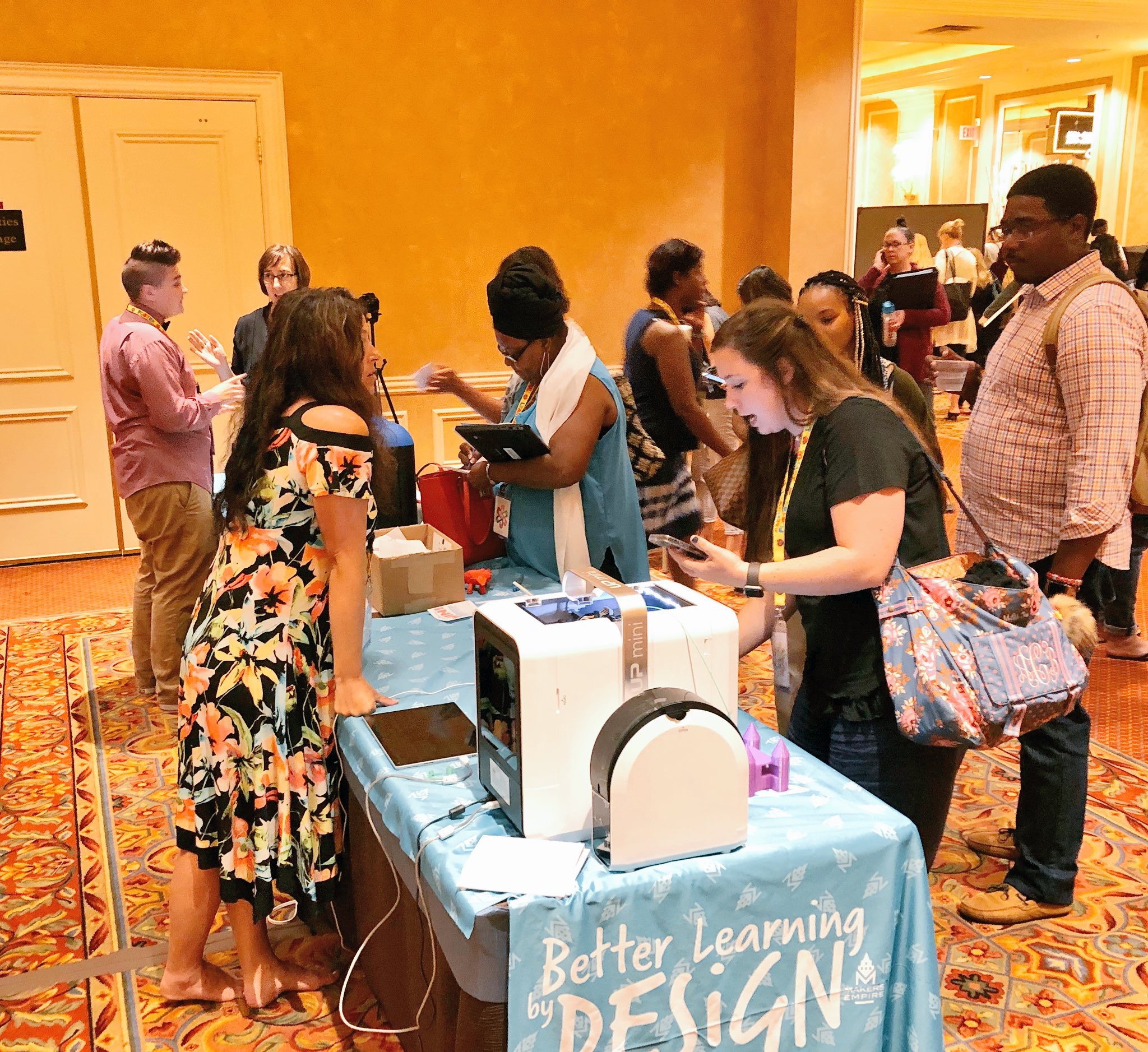 Jeanette says, "we had such a wonderful time sharing the power of Design Thinking and 3D Printing with the educators at the
SDE National Conference 2018
in Las Vegas. There was a great energy at the conference and we met so many passionate educators." As part of the conference, Makers Empire gave away two
Starter Packages
, which include the
Makers Empire School Subscription
and a 3D printer package. The winning schools will receive:
One-year subscription to Makers Empire – this provides curriculum, 3D design software, teacher management tools and professional development
Flashforge Inventor IIS 3D Printer – a very easy to use 3D printer, great for K-8 schools
Jeanette says, "we are so excited to be able to give 2 lucky winners an educational package that will allow them to integrate Design Thinking and 3D Printing into their school." Hundreds of educators put their name into the drawing to win the educational 3D printing package and we used a random number generator to pick out the winner. So with no more delay, let's meet our winners: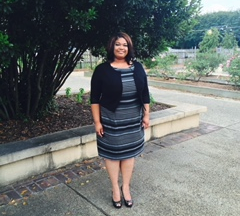 Jamie Johnson (left) is a 5th-grade teacher at Glen Oaks Park Elementary in Baton Rouge, Louisiana. She also serves a literacy and technology teacher in an afterschool program that focuses on careers in the STEM fields. Glen Oaks Park Elementary is a thriving elementary school with a focus on academic excellence and preparation for college and career. The school currently has a 1:1 computer integration program in grades 3-5th. Students attending are immersed in technology and complete work through the flip model process. Jamie says, "Glen Oaks Park is so excited to implement 3D printing into our technology program. This will greatly improve the science and math curriculum in our new science-math lab. This will help the students to incorporate what they are learning in class with the STEM field through creativity."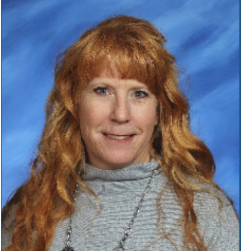 Jill Peterson Paris Elementary School
Jill Peterson (left) is currently teaching 2nd grade at Paris Elementary in Paris, Idaho and loving every minute of it!! When she is not teaching, Jill is either traveling the world or running her photography business. She graduated from Brigham Young University in Elementary Education and also has a Master's Degree as a Reading Specialist. She has previously taught 5th, 4th, and 3rd grade. Jill says, "we have about 130 students total and 6 teachers, k-5. We are a rural community near Bear Lake and a Title 1 School. We are so excited about this 3D printer and plan on adding it to our Discovery Room!!" Congratulations to Glen Oaks Park Elementary School and Paris Elementary School! Thank you for your passion and excitement for bringing technology into education. We can't wait to see how you use 3D technology is the upcoming school year.
About the Author
Jeanette McConnell, Ph.D. is a passionate educator with a strong scientific background. She earned a bachelors degree in biochemistry at San Diego State University and went on to earn a doctoral degree in chemistry at the University of NSW. Throughout her studies, she tutored her fellow students. Her experience presenting science shows and workshops to children convinced her of the value of a hands-on education. She believes Makers Empire is the way to make learning hands-on and harness the power of 3D printing technology in education.