Makers Empire has teamed up with cartoon icon, Professor Garfield, to launch a worldwide 3D design and print STEM (Science, Tech, Engineering and Mathematics) competition for school students called The Sail Away Challenge.
Competition Details
Professor Garfield has heard that the world's sweetest tomatoes grow on a remote tropical island. He wants to get some of those sweet, sweet tomatoes for his lasagne sauce.
He needs a boat! We are calling all nautical engineers to design a 3D boat to help Professor Garfield out.
Professor Garfield has been analysing the situation. He has considered the weather conditions, his own weight and the amount of tomatoes he will need. He has determined the criteria his boat will need to meet:
1. The boat will need to be able to travel a distance of 26 inches (66 cm) in as short a time as possible (using a fan)
2. The boat needs to stay afloat when loaded with 5 marbles
Encourage your students to enter Professor Garfield's Sail Away Challenge for their chance to be named 'Professor Garfield's Nautical Engineer of the Year' and have their designs featured on the Professor Garfield and Makers Empire websites.

Enter one of these exciting categories
Nautical Designer: Design a boat using Makers Empire's 3D design app and submit the design through the app
Nautical Engineer: Design a boat using any 3D design software. 3D print the boat and submit a short video of the boat in action showing how it meets Professor Garfield's design criteria.
The free competition is open to individuals and schools, and winners will receive a Garfield t-shirt and an original, signed artwork by Jim Davis, creator of the iconic Garfield comic series.
The competition closes 18 November so get your students' entries in today. You can check out the latest entries in the Makers Empire app or via the Gallery.
The Sail Away Challenge is sponsored by Makers Empire, Professor Garfield, NYIT TBLS and Jim Davis.
AUTHOR BIOGRAPHY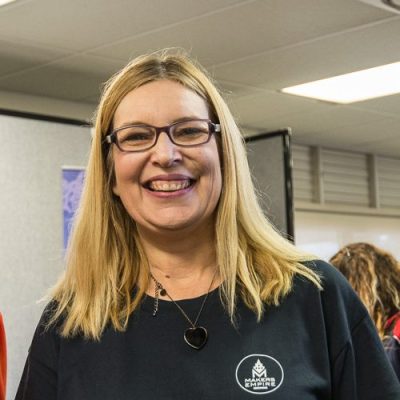 Mandi Dimitriadis, DipT. is an experienced classroom teacher who recognises the power of technology to enhance teaching and improve educational outcomes. Mandi has extensive experience with curriculum development and learning, having previously developed programs for the Australian Government's Department of Education. She is passionate about Design Thinking and how best to prepare today's students for the future.

Makers Empire helps K-8 teachers teach STEM/STEAM concepts, design thinking principles and 21st century learning skills using 3D printing. Our pioneering 3D solutions for schools — 3D Learning Program and Learning by Design Course — include 3D modelling software, over 100 curriculum-aligned lesson plans and professional development. Makers Empire is used by thousands of teachers and hundreds of thousands of students in Australia, the USA, Asia and Europe. Join our community today!
Be inspired and keep informed with our weekly newsletter.
SIGN UP
Transform Learning Now
Buy online with a credit card or request a quotation.
FREE TRIAL
Try Before You Buy
Test quality, suitability and ease of use with a free trial.