At Makers Empire HQ, we're always experimenting with new 3D printers and filaments so we can pass on what we've learned to the hundreds of K-8 schools using our 3D Printing Learning Program.
Lately, we've been trying out some new 3D printing materials and finishing techniques to create a metal-look effect on 3D printed models. Here's what happened.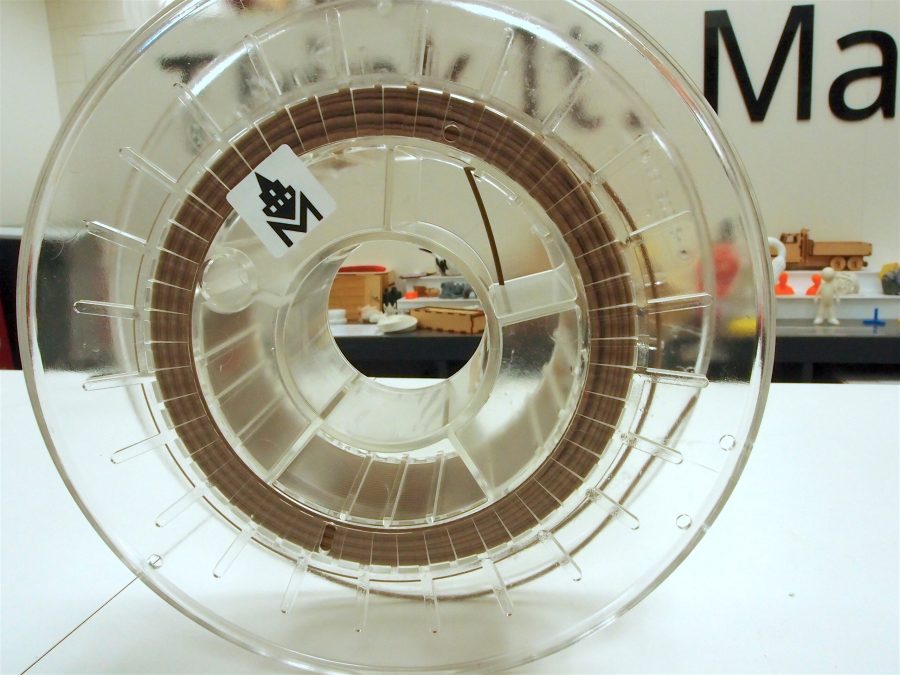 Equipment/gear:
Colorfabb Bronzefill filament. We bought this after seeing some excellent prints made by Jamie at 3D Printer Gear.
A Lortone 3A rock tumbler (<$100 USD) to finish the prints.
Up Box (Afinia H800) 3D printer to create the 3D printed object.
What we did:
First, we created a 3D design using our free software, Makers Empire 3D.
We used Up Studio to print a 3D printed object on an Up Box (Afinia H800). Successful prints were also made on an Up Mini 2 (Afinia H400).
We then rock-tumbled the 3D printed object for about 12 hours with a handful of zinc-plated screws.
We did try printing at lower speeds (for a higher quality print) and found that the filament would extrude the raft well but not the actual object. Colorfabb guessed that the filament was heating up too much high up in the extruder.
Settings used:
Temperature: 215 degrees
Bed temperature: 60 degrees
Layer height: 0.3
Raft: on
Doors: open (we use a magnet to allow it to print with the door open)
Lid: open
The results:
The finish and weight of the Bronzefill is great – some of the best looking and feeling prints we've made!
The gallery below has pictures of the unfinished prints (brown) and the final results (silver).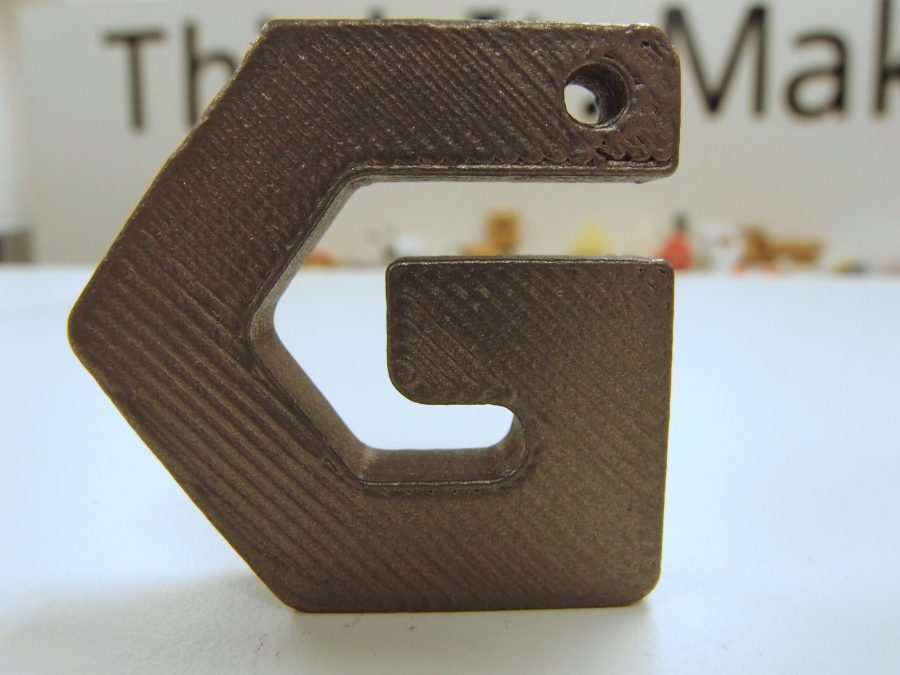 Conclusion:
The bronze filament is more expensive than regular filament but we think it's worth the extra expense.
We would definitely buy this filament again and use the same process to create high quality small prints with a metal finish.

Makers Empire helps K-8 teachers teach Design Thinking, STEM and 21st-century learning skills using 3D printing. Our pioneering 3D solutions for schools include 3D modelling software, over 150 lesson plans aligned with international standards and professional development. With Makers Empire, engaged students learn how to solve real-world problems and make their world better.