Students at Fulham North Primary School have been using the buddy system in their 3D printing classes to enhance the learning opportunities for students.
We recently spoke with Monica Berno, a grade 6/7 teacher there about how she is using Makers Empire 3D printing learning program in her classroom.
Monica has been teaching at Fulham North Primary School for two years. The school began using Makers Empire's 3D printing learning program in Term 2 of last year and the students' progress has been rapid.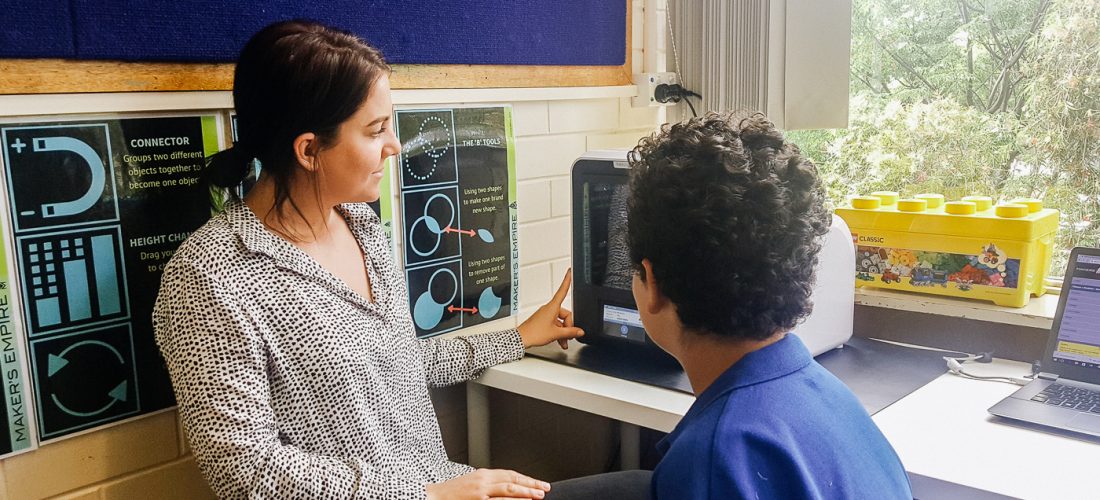 "The kids just fly," Monica enthuses. "The software makes it easy – if the software was more difficult it wouldn't work as well (for the students). It's at the right level for the reception students but it's also not too easy for the upper primary kids. It's a good start-off point."
The teachers' dashboard in the software, which allows easy management and printing of students' work is equally simple for teachers to use.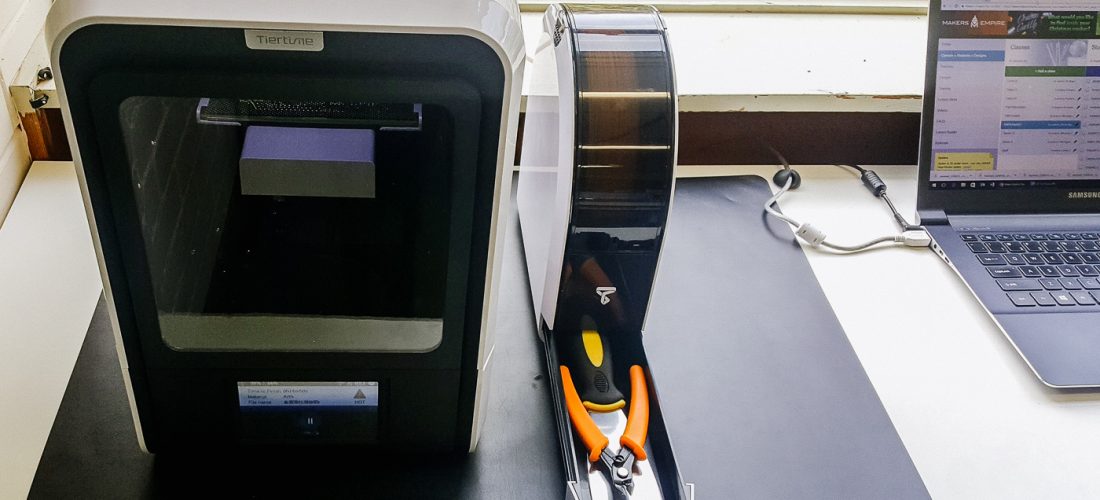 "I thought it was good because all you have to do is log in and it's all there," she says. "I can see when my students have gone in and I can go in and see their work and print what I need to."
Monica's keen interest and background in IT has led to some of the school's teachers coming to her for IT support. This in turn has led to Monica and her year 6/7 class creating a buddy system for 3D printing lessons.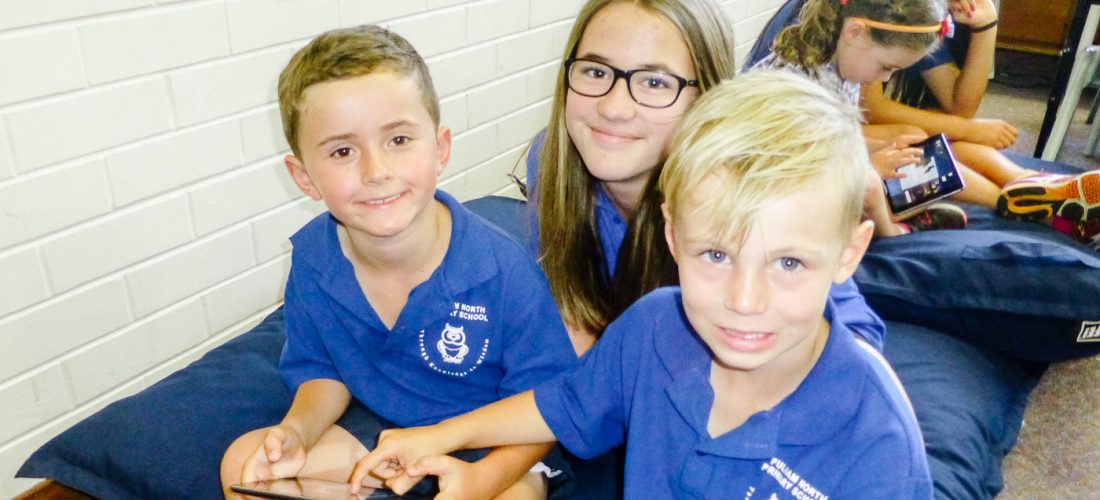 "My class will go into another class — junior primary, middle primary or upper primary — and will partner one on one with the other students and help them learn how to use the software," she says.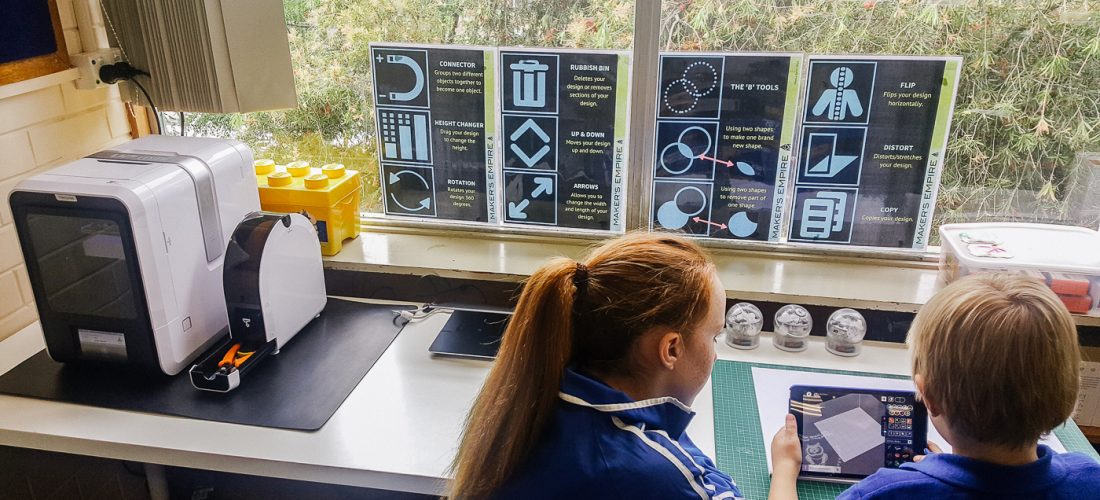 "My kids love helping the other students. They have an advantage being 6/7s – they are older and more experienced so they can help the other classes. They buddy up with the same classmate each time and work with them one on one."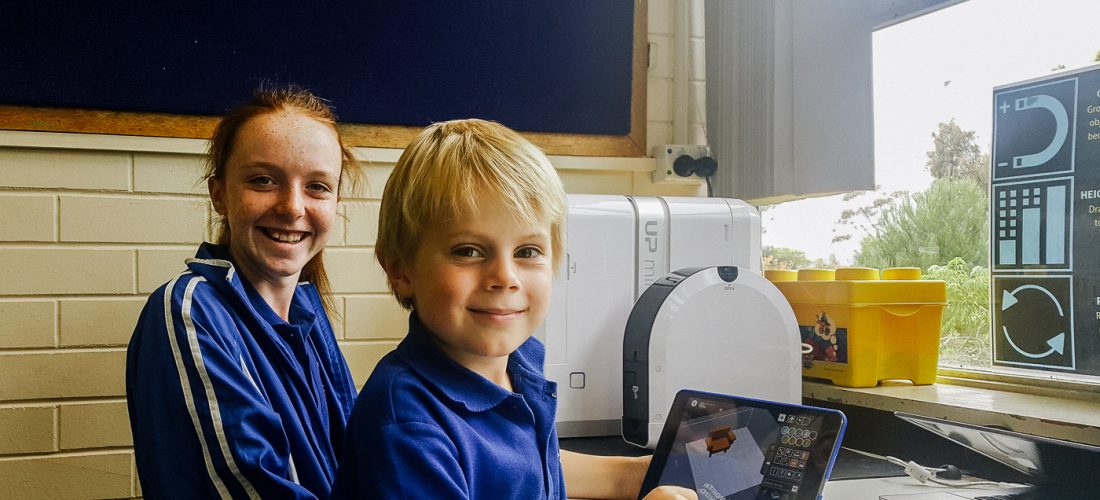 The buddy system has also provided an opportunity for the older students to shine.
"I tell my year 6/7s that some of them could be teachers because they're that good at working with the younger ones," Monica says. "They don't bring attitude into the lessons or anything like that – they're so willing to share and give their knowledge. Just to see the students faces light up during lessons is so good."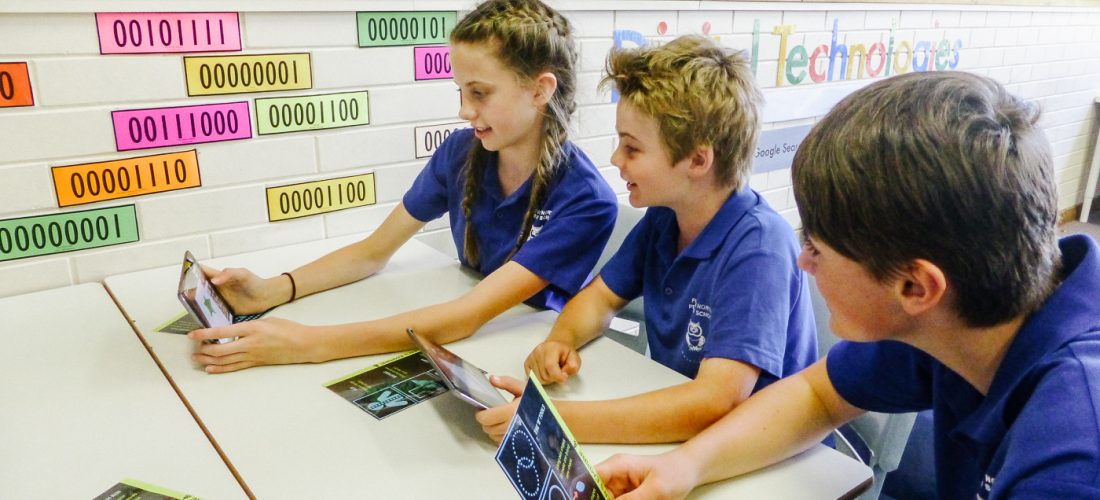 Currently, given the festive season, the school is using Makers Empire 3D printing learning program to build Christmas decorations with their family name on it.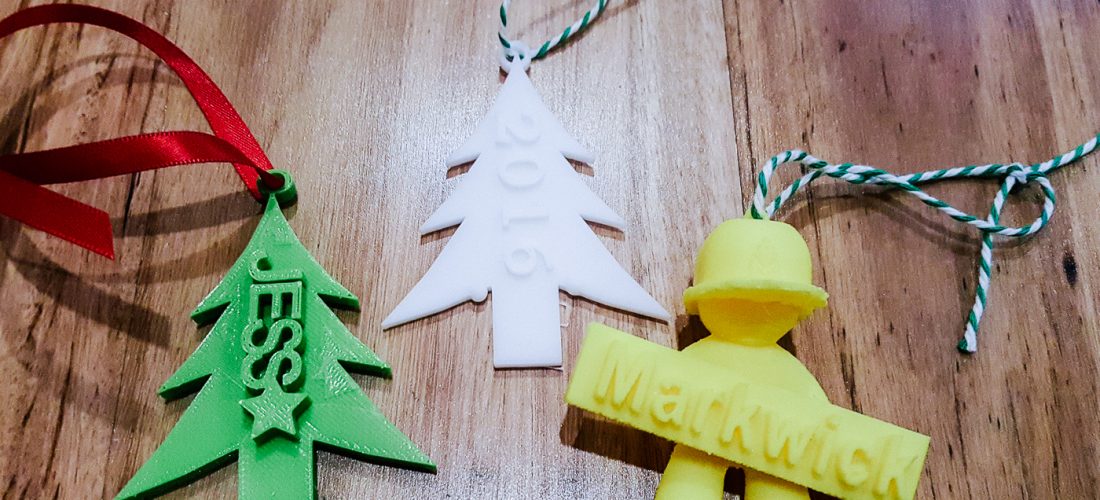 Students sketched out their designs on paper and then used the Makers Empire software to design it in 3D. The decorations were then printed out using the school's 3D printers. This topical project helps students develop important STEM skills whilst also being a fun and engaging project to design a personal keepsake.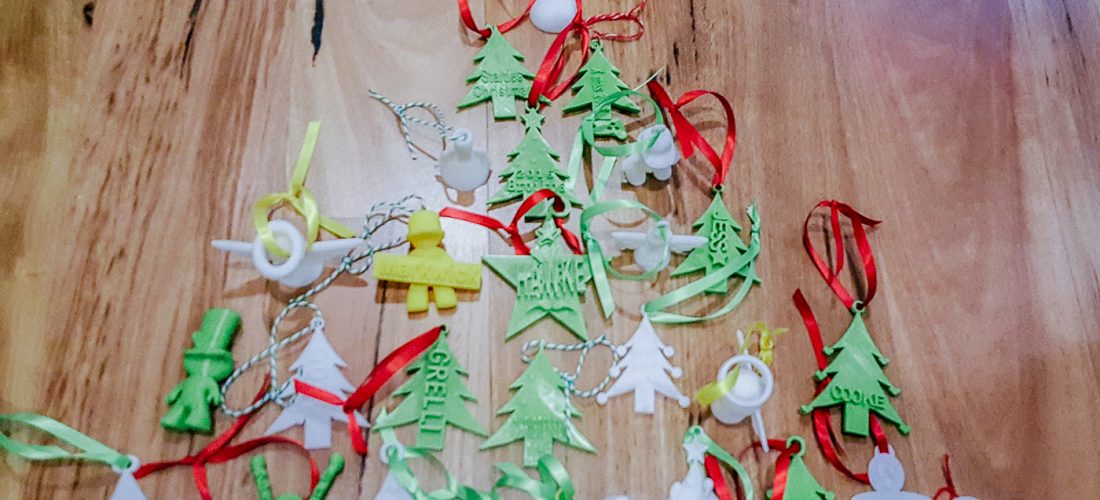 "I still have the Christmas babble I made in year 2 that has my name on it," says Monica. "I imagine that these kids will keep their 3D printed baubles just as I did."
What a unique gift for the students' families!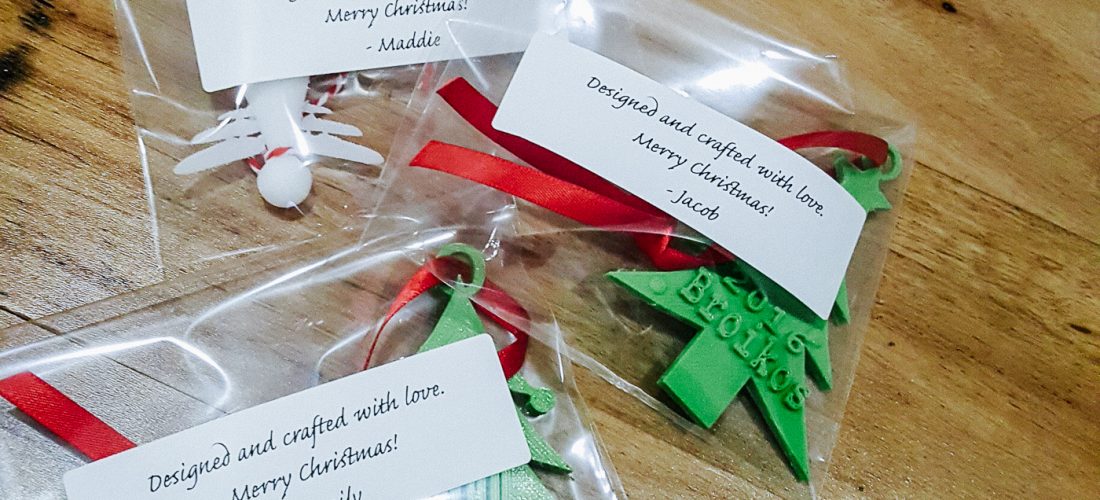 Monica creates more sophisticated and complex 3D printing projects for the older students. In 2017, Fulham North Primary School will be working on a joint 3D printing project with a neighbouring high school.
"I'm designing a project with Henley High School at the moment for year 8/9," says Monica. "It's in the early stages but its going to be something around water and geography. The students will need to design and 3D print something to do with water pollution and water cleanliness. We're going to invite some industry partners to pose a real-life problem to the students and then the students will have to solve it."
Connecting the students' 3D printing lessons with real world problems will help motivate the students and give them a sense of purpose about their studies. It can also lead to out-of-the-box thinking and original solutions to real world problems.
Thank you to Monica and Fulham North Primary School for sharing your story. We can't wait to see what you come up with next!
AUTHOR BIOGRAPHY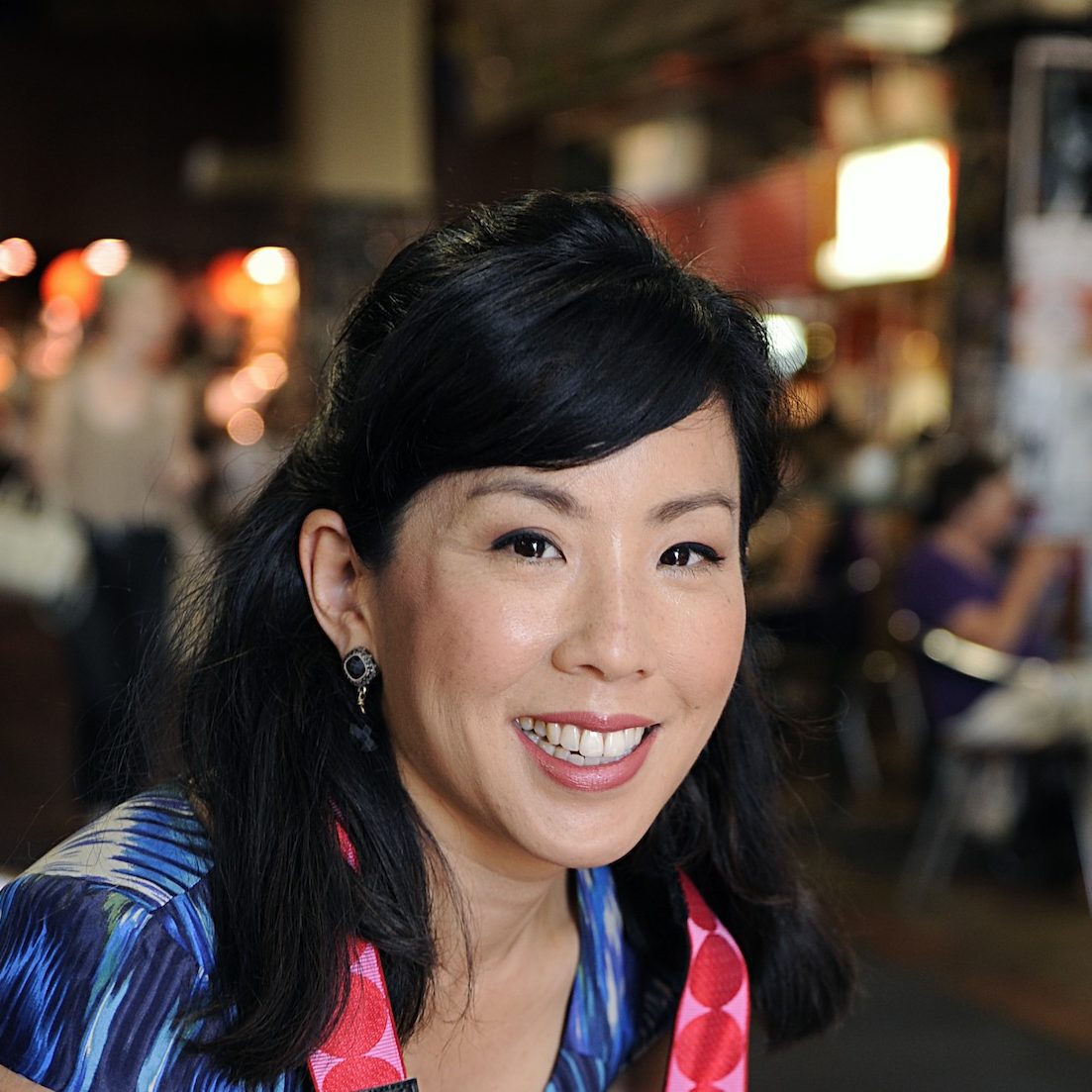 Christina Soong is Director of Marketing at Makers Empire. Christina has worked for a dozen years in senior management and marketing roles for leading not-for-profits in Australia, Asia and Europe. Previously, she was the Executive Director of the Australian Chamber of Commerce in Shanghai. She is also a published writer and photographer. Her blog, The Hungry Australian, won the Australian Writers' Centre's Best Australian Blogs 2014 competition.