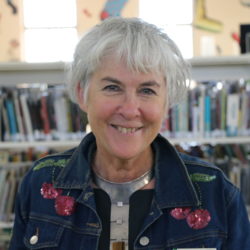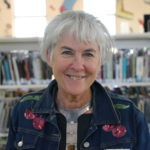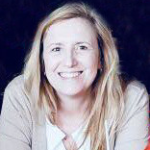 This guest post has been provided by Jane Doherty, Teacher-Librarian (far right) and Sue Isbell, Head of eLearning (right) at Kelvin Grove State College in Queensland, Australia. The school has recently been trialling Makers Empire with groups of high achieving students and during lunchtime sessions in the school's Makerspace and Digispace with the goal of building confidence and capability in 3D printing. Kelvin Grove State College's trial of Makers Empire was funded by the Gateway to Industry Schools Program (GISP) – Manufacturing and Engineering.
Using Makers Empire with High Achieving Students
Over a six-week period, Year 5s and 6s from feeder schools had the opportunity to experiment with 3D printing (additive manufacturing) using Makers Empire. In the first two lessons they:
Watched a short Makers Empire video on 3D printing
Made a Makers Empire account and created an avatar hero.
Completed the steps in the Training Lab
Watched a how-to-make a maze video and then created their own.
This allowed them to gain an understanding of how 3D printing works and learn the basics of 3D design before launching off into their own designs. The third lesson was the start of their individual design efforts. They were set the task of designing board game pieces for a board game at home. Before creating, the students drew as many different ideas/designs as they possibly could in 5 minutes. When they had exhausted their imagination, they were encouraged to decide on the best one for today and start creating in Makers Empire.
This slideshow requires JavaScript.
The remaining lessons were for the students to design, create and print. Common design faults were highlighted including wall thickness, bed adhesion and orientation.
During the sessions, rotating small groups of students were shown how our 3D printer works by Nicky M, a Year 10 student and 3D printing expert.
Meet Nicky M, Year 10 Student and 3D Printing Expert
Nicky M has been devoted to 3D printing for just over a year and likes making designs like making complicated 3D designs such as kinetic motorised prosthetic arms and conceptual art pieces like voxelized skulls.
Nicky says that Makers Empire is an "enjoyable experience for beginners…The modelling software.. allows… all novices to 3D printing to establish a foundational understanding… I believe this is due to Makers Empire utilising step-by-step methods as opposed to conventional modelling software such as Fusion 360… The program utilises easy to learn and operate procedures… This allows for a bypass of conventional problems and errors that would often limit beginning users."
Using Makers Empire in the School Makerspace and Digispace
In our lunchtime sessions, students are encouraged to investigate 3D printing (additive manufacturing) using Makers Empire.
Students are also using it before and after school, and many are now emailing 3D files created through Makers Empire from home. We encourage students to start with Makers Empire and then once completing all the activities or students feel confident, they start using Tinkercad, Blender, and Autodesk Inventor as their skills progress.
Makers Empire is a wonderful initial tool in the 3D modelling learning process. It allows students to develop 3D design skills, make mistakes, and innovate in a safe environment. Individual creations include jewellery (earrings and rings), Taj Mahal, dream bed, funny characters, bookmarks, mazes, key chains, etc.
Jane (Teacher-Librarian) and Michelle (Teacher Aide) had no knowledge about 3D printing 18 months ago, and since using Makers Empire, are now confidently designing and creating their own objects, and leading the 3D printing student tribe.
This slideshow requires JavaScript.
Jane and Sue also had some great tips for teachers, which we've summarised below.
Tips for School Makerspaces and Teaching with 3D Technology
House the school 3D printers in a shared space that all teachers and students can access, such as the library. This way, classroom teachers don't have to worry about managing equipment and supplies in their own classrooms.
Start off with a smaller group of students before larger-scale implementation to build teacher confidence and develop student experts who can help support and train other students. You can even do it as an extension activity with a few students before implementing it to a whole class or grade.
Make sure that your teachers are supported with expert resources, training and support.
"Definitely do the PD (professional development) from Makers Empire," advises Jane. "It was very clear and helped me put 3D printing into practice… I think it's wonderful for someone who is a bit fearful… it really helped me develop confidence in it."
Thank you to Jane and Sue. We're glad to hear that Makers Empire is helping 3D printing take off at Kelvin Grove and look forward to hearing about your junior school students' experience next term.