Easy enough that all students can succeed. Includes everything a teacher needs to get started.
The Makers Empire Class Set for FlashForge is designed to be bundled with Flashforge 3D printers for primary and middle school grades. The set of teacher textbooks and student workbooks provides a roadmap for teachers to teach 3D design and printing in the context of Design Thinking.
Teach students how to solve real-world problems with Design Thinking and 3D Printing. Make STEM learning fun. Engage all students. Makers Empire is used by 850,000+ students in thousands of schools in forty countries.
Makers Empire Class Set Inclusions: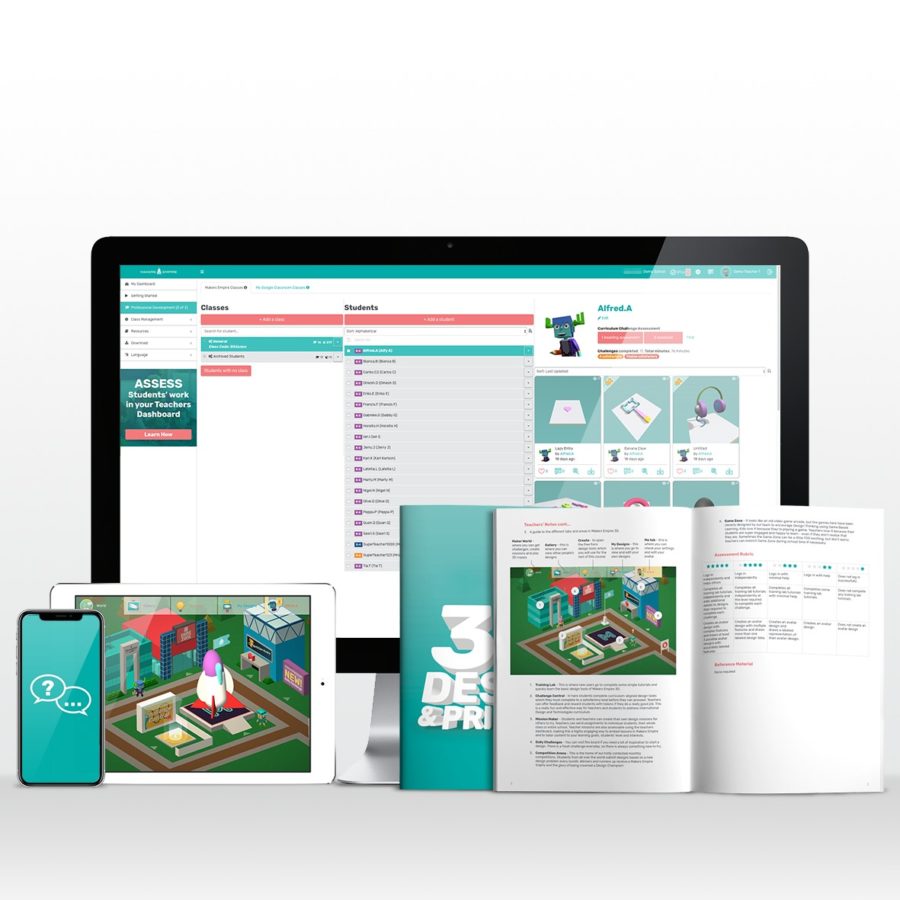 2x Makers Empire Teacher's Dashboard accounts & 30x Student Accounts (12-month subscription)
Unique Product Key
Easy to use 3D design software
Designed for students aged 5-14 years old
Access to 150+ lesson plans
Easy class management
Online professional development and training
Increases the value of a school's 3D printer by encouraging usage
2x teacher textbooks and 30x student workbooks
10 complete lesson plans mapped to the curriculum in each book.
Choose from 6 options:

Beginner 1: Grades K-2
Beginner 2 Grades K-2
Intermediate 1: Grades 3-4
Intermediate 2: Grades 3-4
Advanced 1: Grades 5-6
Advanced 1: Grades 5-6
Everything Teachers Need to Succeed with 3D Printing
Market-Leading, Evidence-Based Learning
Makers Empire's pioneering work has been recognised by EdTech awards, partnerships with education departments, education ministries, school districts and universities, endorsements from standards authorities, grants from government and charitable trusts and recommendations from education and technology experts.
"It's a challenge to find a tool that can engage students as they learn difficult concepts, but with lessons on spatial reasoning, engineering, literature, and ancient civilizations, Makers Empire provides a platform that teachers can use to promote content knowledge, technical skills, soft skills, and prepare students for challenges in and out of school,"
Marianne Rogowski, Media Specialist at Common Sense Education