Made For Students Up to Grade 10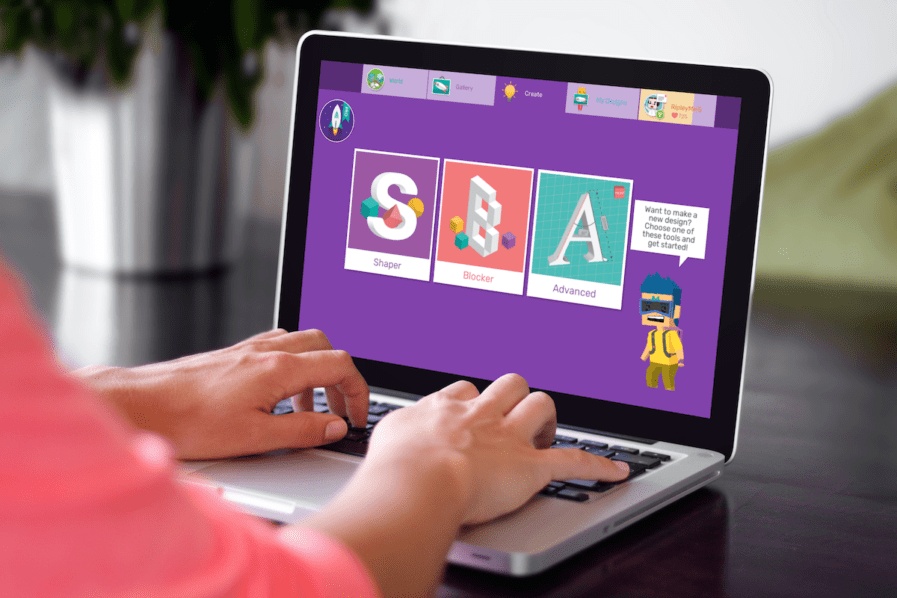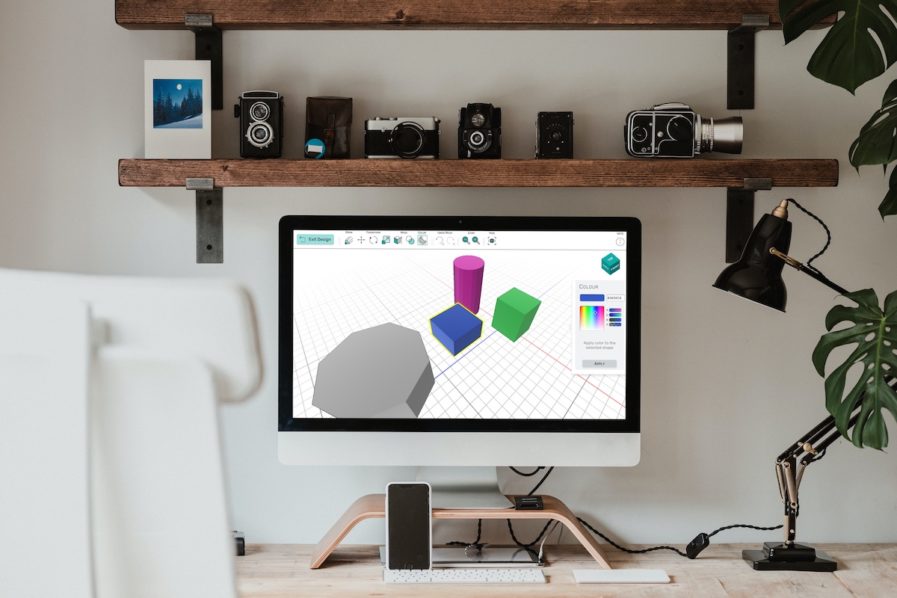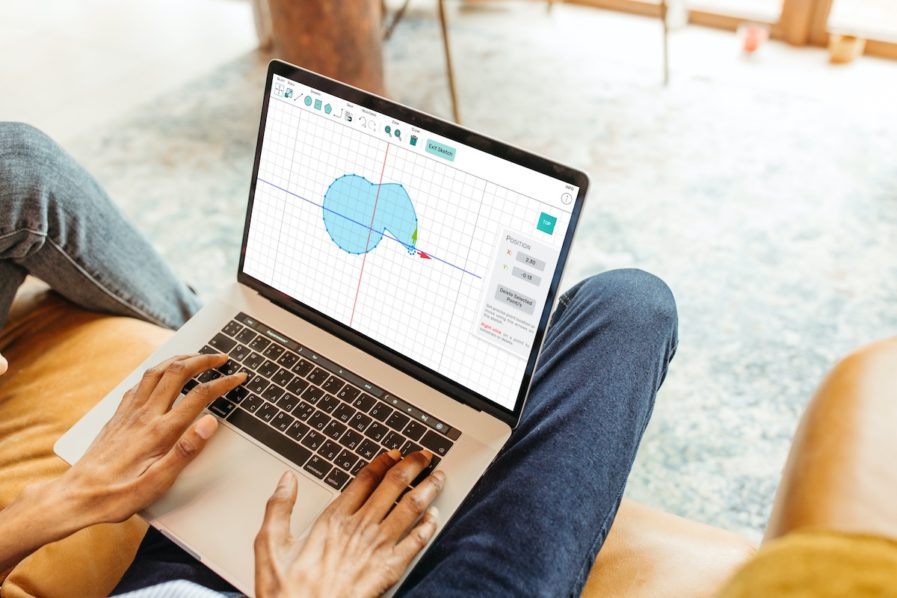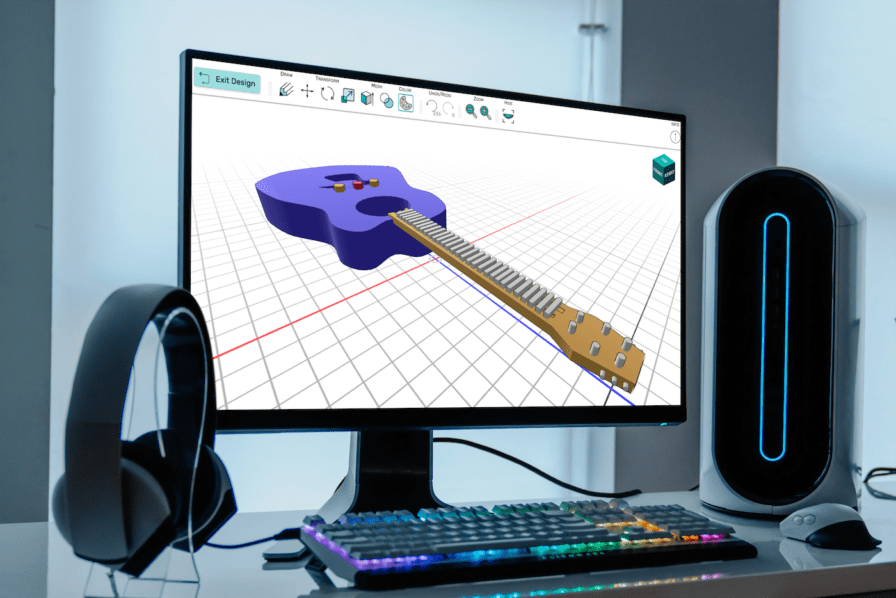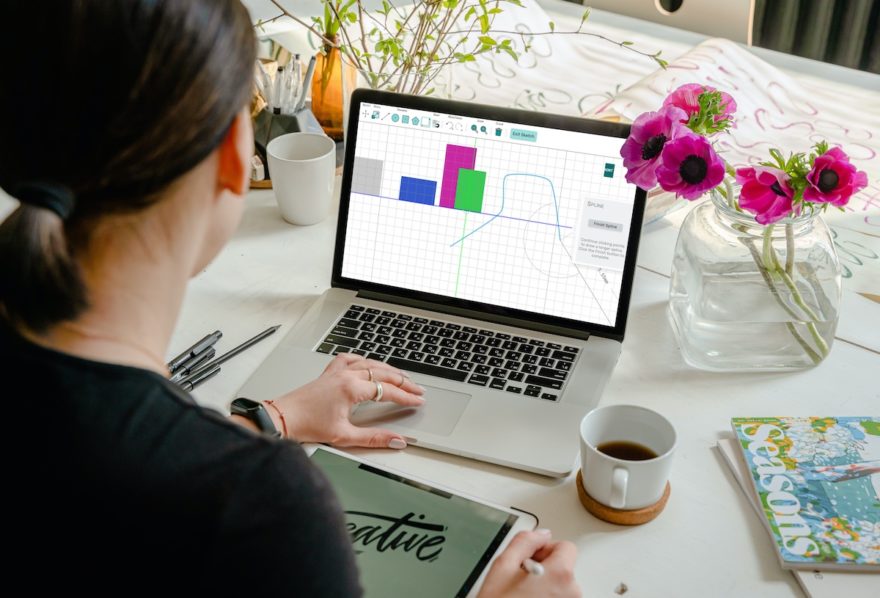 Makers Empire has just released an exciting new design editor in our popular Makers Empire 3D design app. 
The Advanced module bridges the gap between Makers Empire's existing design editors – Shaper and Blocker – and professional CAD tools like Fusion 360, Autocad, Sketchup, Solidworks, and Rhinoceros 3D. 
The Advanced module is suitable for students up to grade 10 and significantly extends the learning possible with Makers Empire.
Excited to learn more about the Advanced module?Check out this short video created by our Senior Unity Developer, Penny, explaining some of its tools and features.
Wondering how to design using the Advanced module? Check out this video created by our Senior Unity Developer, Penny, showing you how to create a guitar design using the Advanced module. 
Frequently Asked Questions
Makers Empire - Paid vs Free
The Advanced module is available for use by Makers Empire customers (teachers and students with a current, paid school subscription) and teachers and students who are undertaking a (free) trial of Makers Empire at a school. These users have a Makers Empire product key.
If you are using Makers Empire without a product key (e.g. home user on a free plan) you will see the Advanced module in the Create tab but you will not be access it at the moment. We plan to introduce paid plans for home users in the future.
Makers Empire 3D has three main design editors:
Shaper – create whatever you can imagine in 3D in this free-form editor
Blocker – create 3D designs out of single or multiple blocks
Advanced – sketch designs in 2D and then extrude them into solid 3D shapes
Shaper and Blocker are most suited to grades K-8 students  (5-13 years old) whilst Advanced can be used by students up to grade 10 (15 years old).
You can also create playable mazes in Makers Empire app in the Maze Mania game found in the Makers Empire world.
Includes Built-In Video Tutorials
Wondering how to use all the tools and features in the Advanced Module?
Under the Information icon on the top menu, users will find a handy user guide to all the Advanced Module's tools and features. Clicking on a tool icon will bring up a short video explaining the tool and how to use it so users can access helpful guidance and information when they need it. 
You can view all the tool tutorial videos below.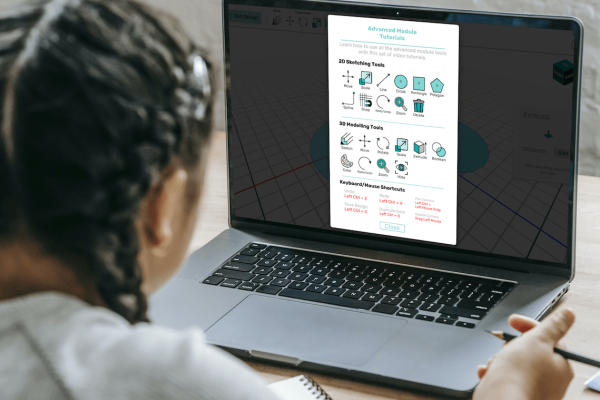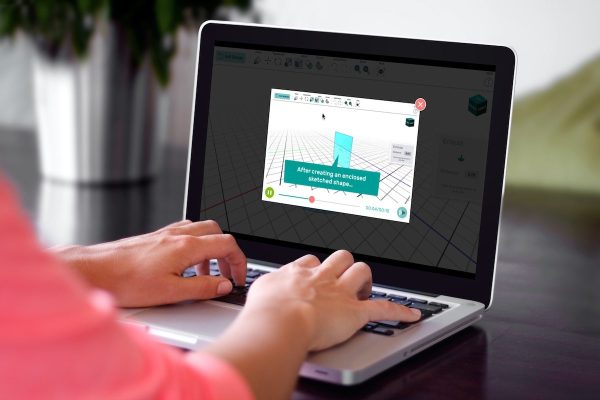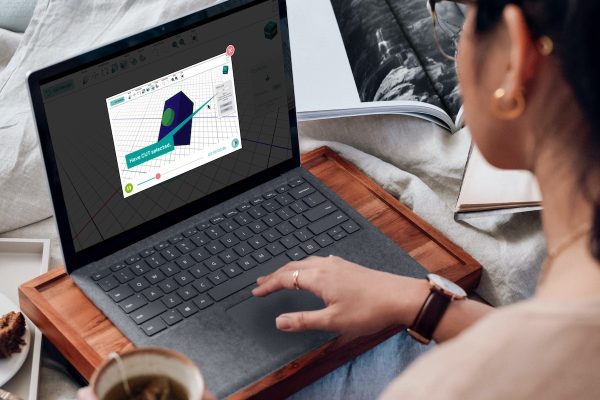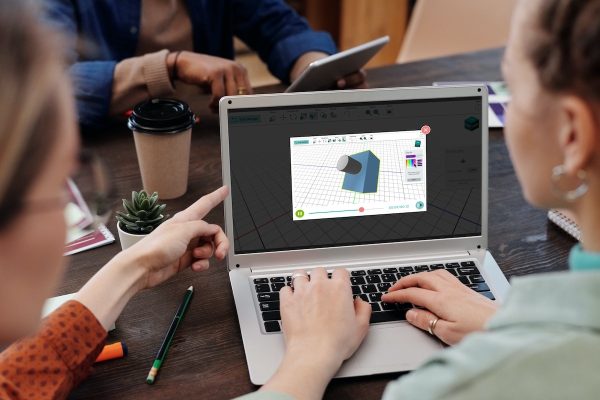 Advanced Module Tool Tutorials
Advanced Module Resources
Download the Quick Guide Poster for easy reference to the Advanced Module tools for your classroom, STEM room, school library or makerspace. 
Lesson ideas and videos using the Advanced Module are coming soon.