We've recently looked at prototyping and how it can help our students get better at failing.
In this post, we'll examine rapid prototyping and how it can help our students slow down for better end results.
What is rapid prototyping?
If a prototype is a sample model of a product built for testing and trialling, then rapid prototyping just means producing the sample model really quickly. 3D printing makes rapid prototyping accessible, practical, affordable and, well, rapid!
Why do we want our students to slow down?
Lots of Makers Empire teachers tell us that their students rush their designs in their hurry to produce a final product. These teachers are looking for ways to help their student's slow down and think about their designs, to take their time improving and developing their ideas and to focus more on the design process than the finished product.
This makes us wonder whether we can help students to slow down by producing rapid prototypes.
Sound confusing? Well, let's explain further.
5 ways rapid prototyping helps students slow down (for better results!)
Value the process
By expecting our students to develop prototypes as part of the design process, we are helping them see that we value the whole process and not just the end product. If students want to successfully complete their design challenges they need to show evidence that they have produced and tested at least one prototype. We assess what we value and tend to value what can be assessed. Let students know that their mistakes and prototypes will be assessed and valued too.
2. Scaffold the process
By including rapid prototyping as a key part of the design process, we are actually giving students a framework that helps them to slow down their design thinking. Rather than rushing straight to the finish line, rapid prototyping is one of the steps with its own rules that helps them produce great designs.
3. Second chances
Rapid prototyping gives students numerous opportunities to get their designs right. There is no expectation to get it right the first time. By giving our designs and our designers a second chance, rapid prototyping' can take away a lot of pressure.
4. Attention to detail
By testing prototypes and making changes as a result of our evaluations and trials, students make much more detailed and precise adjustments and changes to their designs. It is this attention to detail that many Makers Empire teachers have been frustrated by.
5. Satisfaction
Prototypes are a great way for students to get instant feedback about their designs. What works? What doesn't? When they use this information to achieve a better result, they experience the satisfaction that comes with slowing down and putting in sustained effort.
AUTHOR BIOGRAPHY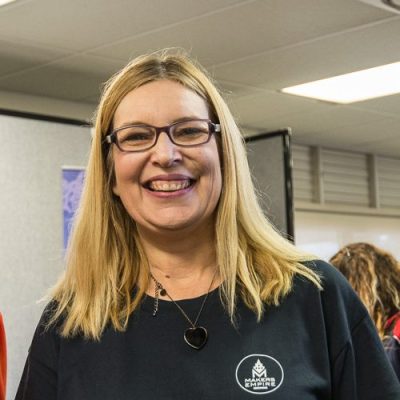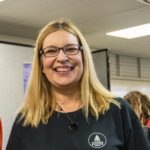 Mandi Dimitriadis, DipT. is an experienced classroom teacher who recognises the power of technology to enhance teaching and improve educational outcomes. Mandi has extensive experience with curriculum development and learning, having previously developed programs for the Australian Government's Department of Education. She is passionate about Design Thinking and how best to prepare today's students for the future.

Makers Empire helps K-8 teachers teach Design Thinking, STEM and 21st-century learning skills using 3D printing. Our pioneering 3D solutions for schools include 3D modelling software, over 150 lesson plans aligned with international standards and professional development. With Makers Empire, engaged students learn how to solve real-world problems and make their world better.