Students at Good Shepherd Lutheran Primary School in the Barossa Valley added another tool to their student's learning: 3D Printing. The students can now create, visualise and communicate in 3D unlike ever before.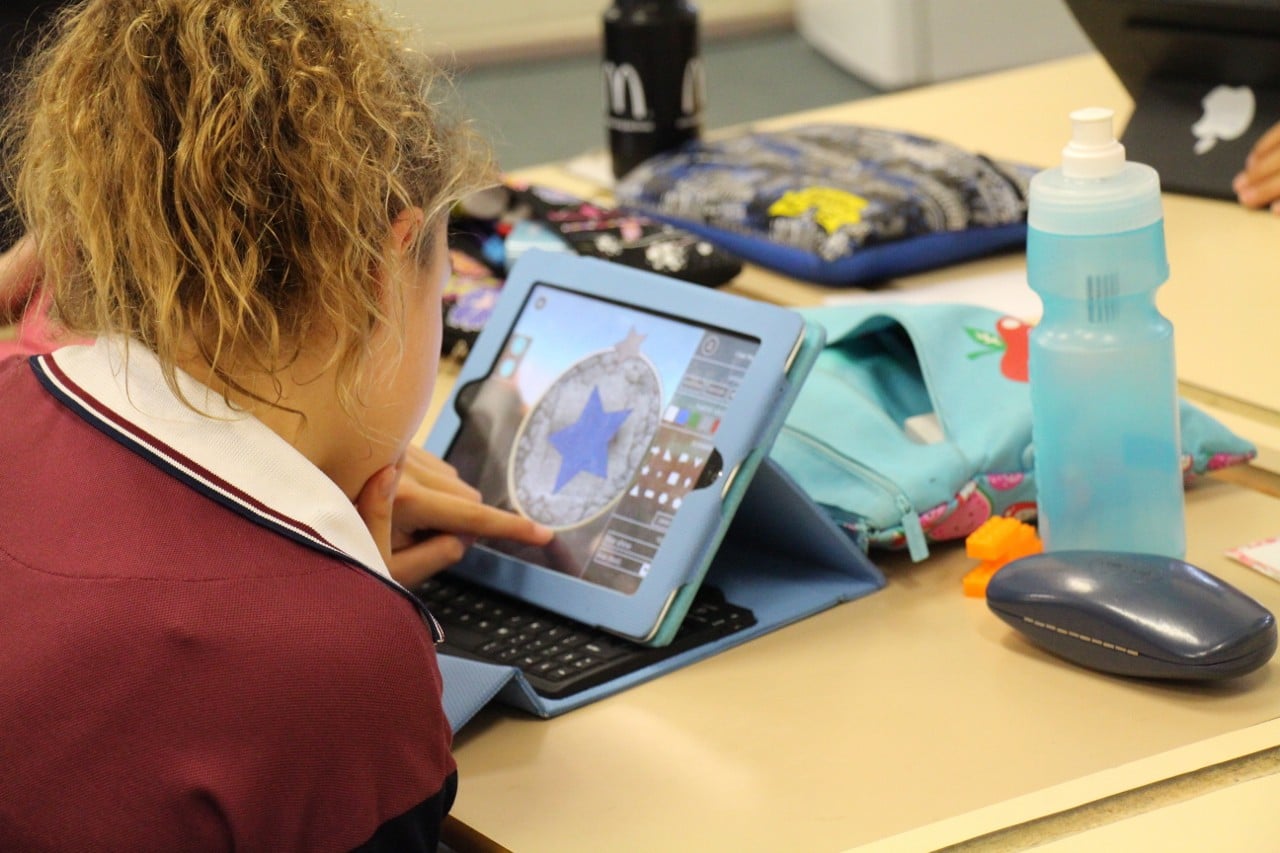 Good Shepherd Lutheran Primary School is situated in Angaston in the Barossa Valley. It has a population of around 2,000 people and is famed for its local wineries and fresh produce.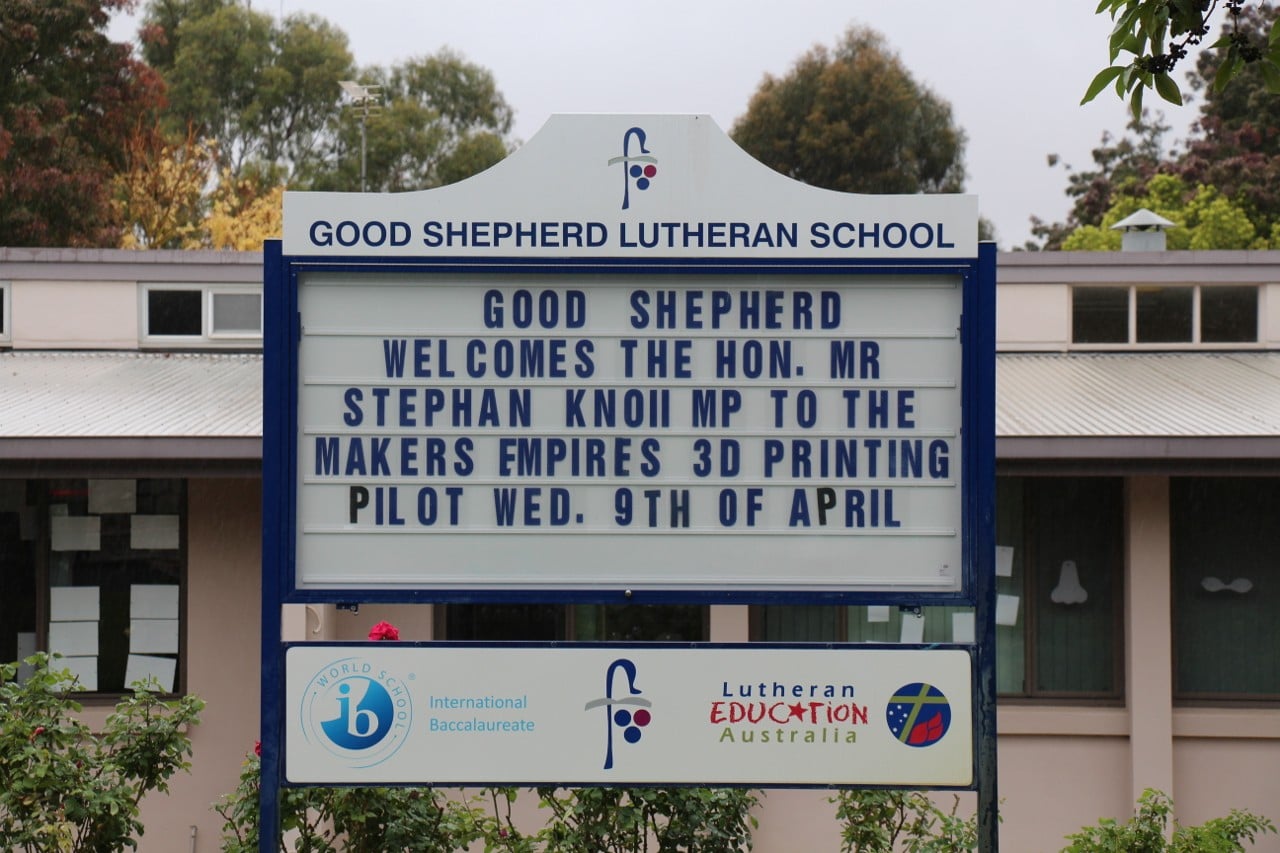 Primary school teacher Simon Herrmann taught his year 6 and 7 class a two-hour design and 3D printing lesson. The lesson firstly involved seeing 3D printed objects for the first time and coming up with questions to ask about the technology. This was then followed by students creating their very own 3D designs using Maker's Empire 3D design iPad app on their school iPads and viewing a 3D printing live in their classrooms. Then to tie all the learnings together, the students also researched online about 3D printers and explored how it could impact their classrooms and the world as we know it. The lesson was developed by Maker's Empire and aligned with the Australian National Curriculum.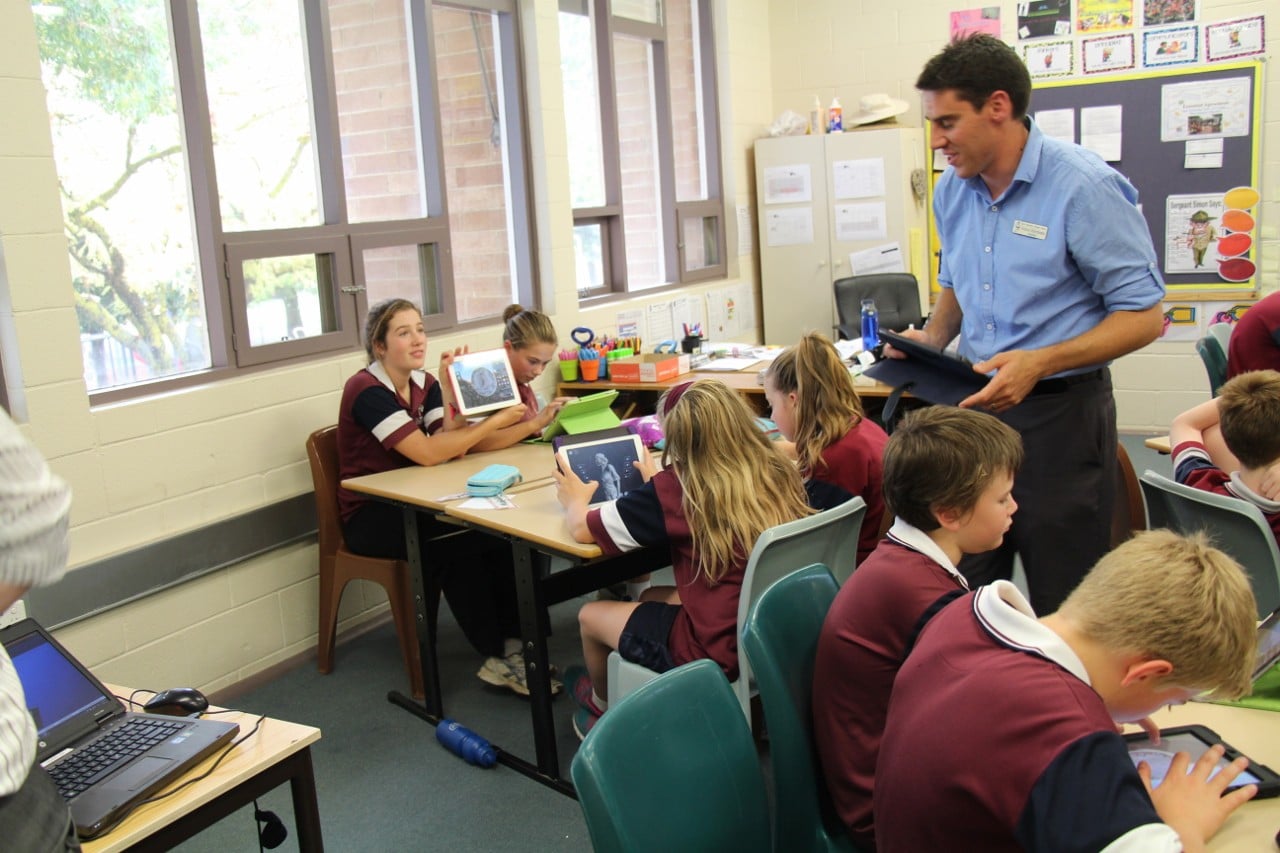 Anne Marschall, Principal Good Shepherd Lutheran Primary School, said, "Good Shepherd may be a small regional school but its students are experiencing some pretty big opportunities as they get on board with trialling the Maker's Empire app for 3D design and printing."
"This is a wonderful opportunity for our senior students to learn new skills and demonstrate originality. Good Shepherd has been leading the way in its use of technology through its iPad program and innovative use of Office 365 tools proving that when it comes to the provision of exciting educational ICT experiences, school location and size really doesn't matter. Our students are very excited about participating in the pilot program, for them the future really is now."
Jon Soong, CEO Maker's Empire said, "As we enter a future of a digital and technology led economy, regional schools can play a leading role. The pilot class with Good Shepherd Lutheran Primary School will be a great opportunity to show that regional schools will be able to access new technology like their city peers and pioneer their innovation into new areas."
Roland Peddie, Chief Technology Officer Maker's Empire, commented, "Angaston will be a great opportunity for us to ensure Maker's Empire's 3D design iPad app operates with regional IT infrastructure. We are committed to providing a consistent experience for our users regardless of physical location, so it will be great to test the app in a regional area."
On hand to observe the class was the Member for Schubert, Mr Stephan Knoll.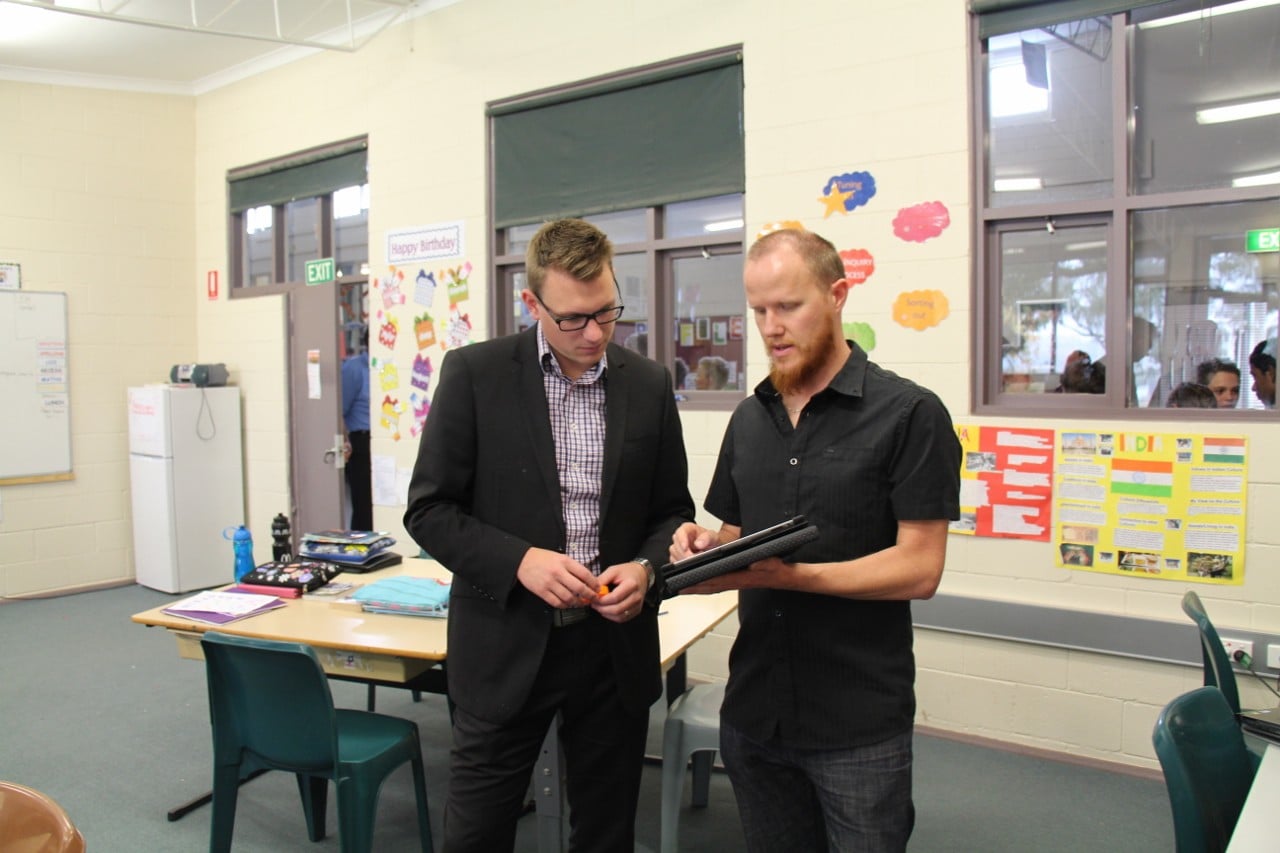 "I was most impressed by how this technology engaged every student," he said.
"Looking around the room there was not one blank stare, every child was interested, and this can only have positive learning outcomes."
Anne Marschall, Principal Good Shepherd Lutheran Primary School said, "Our students felt very privileged and proud to be involved in this project."
"I was impressed with their level of thinking and creativity not only through the design process but in questions that they put to the team. The one question they repeatedly put to me was 'so when are we getting our own 3D printer, Mrs Marschall?' They even researched prices as part of the lesson and have told me I should consider it in the 2015 budget!'"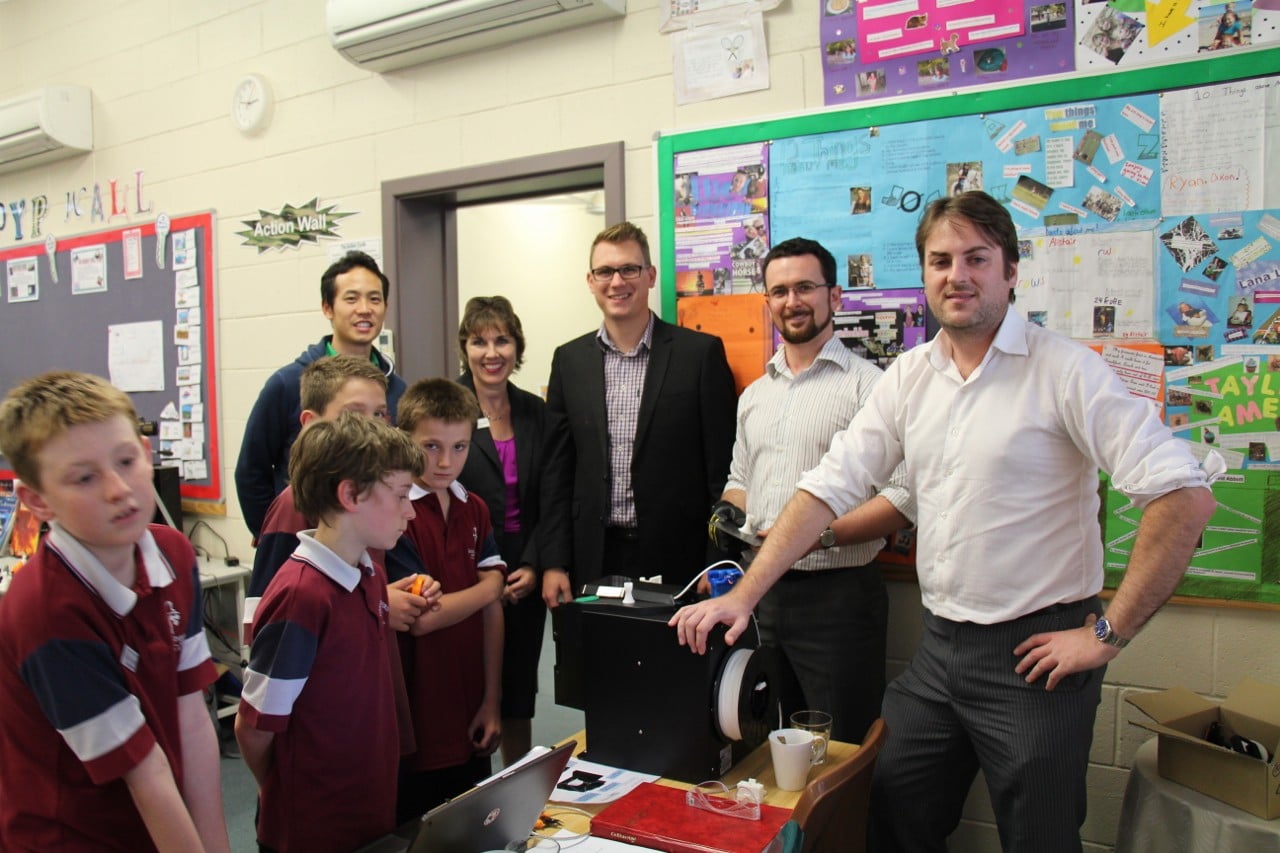 Jon Soong, CEO Maker's Empire, commented, "We had a very warm welcome from Good Shepherd."
"It was certainly very exciting to run a pilot class in regional Australia in Angaston in the Barossa Valley. The pilot class here helped us to understand better how to enhance our 3D design iPad app in regional school environments. Thank you to Anne Marschall, Simon Herrmann, year 6 and 7 students at Good Shepherd for participating in our pilot classes. Thank you also to Mr Stephan Knoll MP for attending and his support for regional education."
Roland Peddie, Chief Technology Officer Maker's Empire, said, "The pilot class at Good Shepherd gave us a chance to optimise our 3D design iPad app in the IT environment in regional schools in Australia."
"The reliability of the IT network allowed us to also give the students a sneak peak of two additional 3D iPad apps: an avatar 3D design app and a doodler 3D design app. It was a great opportunity to evaluate the user experience for both the teachers and the students so that we can ensure our 3D design iPad apps meet their teaching and learning outcomes."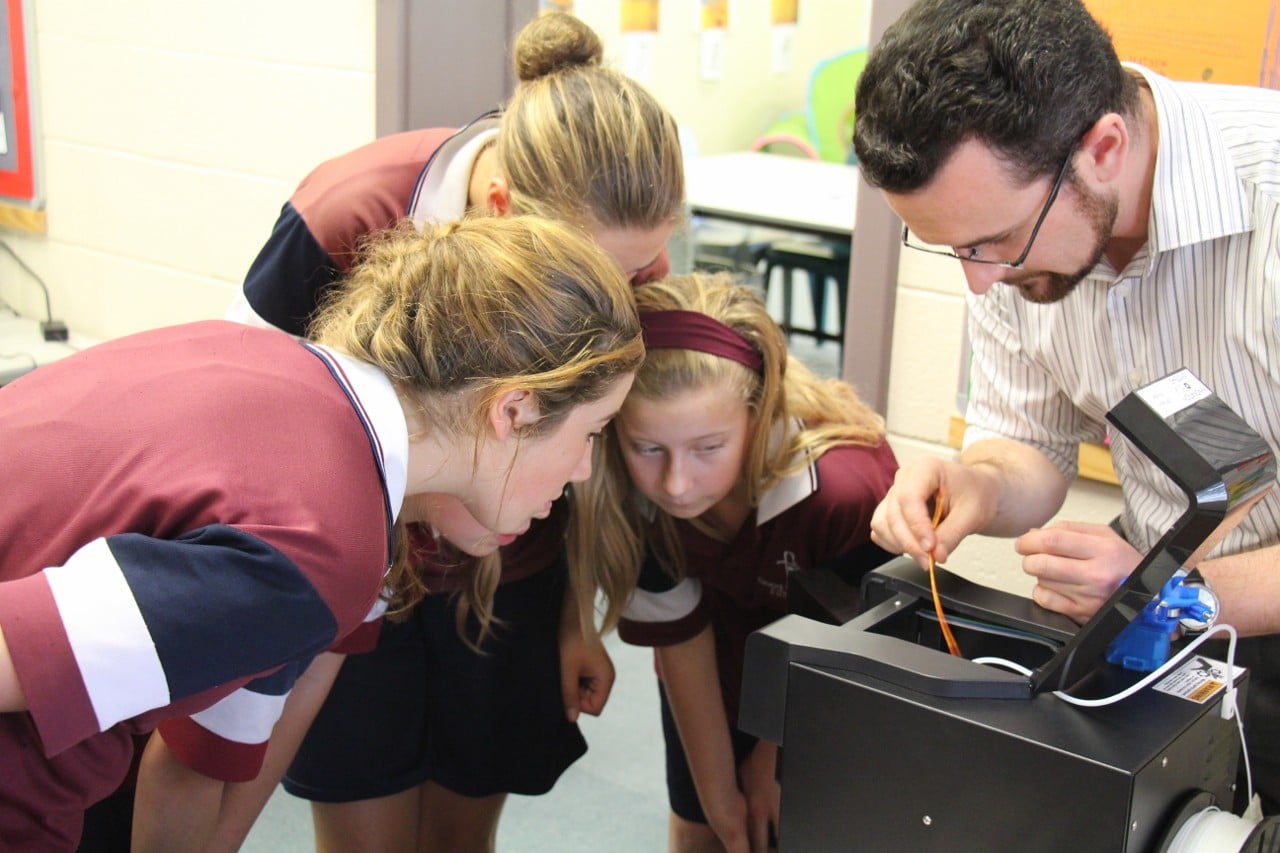 Adrian Sellick, Innovation Systems Operations Manager, commented, "We had a great day of 3D Design and Printing with Mr Herrmann's class at Good Shepherd Primary and Maker's Empire."
"The students were excited to see their designs being printed before the lesson had even finished. There was so much interest from students and their parents that we were still demonstrating and talking about 3D Printing for nearly an hour after school had finished. We wish Mr Herrmann the best of luck with trying to contain their enthusiasm now with a 3D Printer sitting in their classroom for the rest of the term! Thanks again to Good Shepherd Primary and Maker's Empire for a successful 3D Printing Pilot Programme."
Watch the videos from the day:

Makers Empire helps K-8 teachers teach Design Thinking, STEM and 21st-century learning skills using 3D printing. Our pioneering 3D solutions for schools include 3D modelling software, over 150 lesson plans aligned with international standards and professional development. With Makers Empire, engaged students learn how to solve real-world problems and make their world better.