We were recently thrilled to hear about two schools in Perth, Western Australia, who are working together to use the Makers Empire 3D printing app to engage their respective students in a truly ingenious and innovative way.
To start with, year 1 Scotch College Perth and Presbyterian Ladies College (PLC Perth) students created and printed individual characters using the Makers Empire app and the school's new 3d printers.
The boys from Scotch College Perth then visited PLC Perth where they were teamed up with the girls from PLC's year 1 classes to create a setting for the characters and to write a story about them together. The boy and girl duos then filmed their stories together using their iPads.
As a follow up, the boys are now working on publishing the stories as an e-book, too.
We love everything about this project! Firstly, we love that the teachers let the students at both schools come up with their own characters that are personally meaningful to them. Secondly, by having their students team up with a student from another school to create and film stories about their characters, the teachers are encouraging their students to develop important skills in collaboration and resolving differences, as well as useful skills in writing, story telling, editing, filming and making.
What a wonderful way to use the Makers Empire 3D design and printing app to teach students invaluable life skills!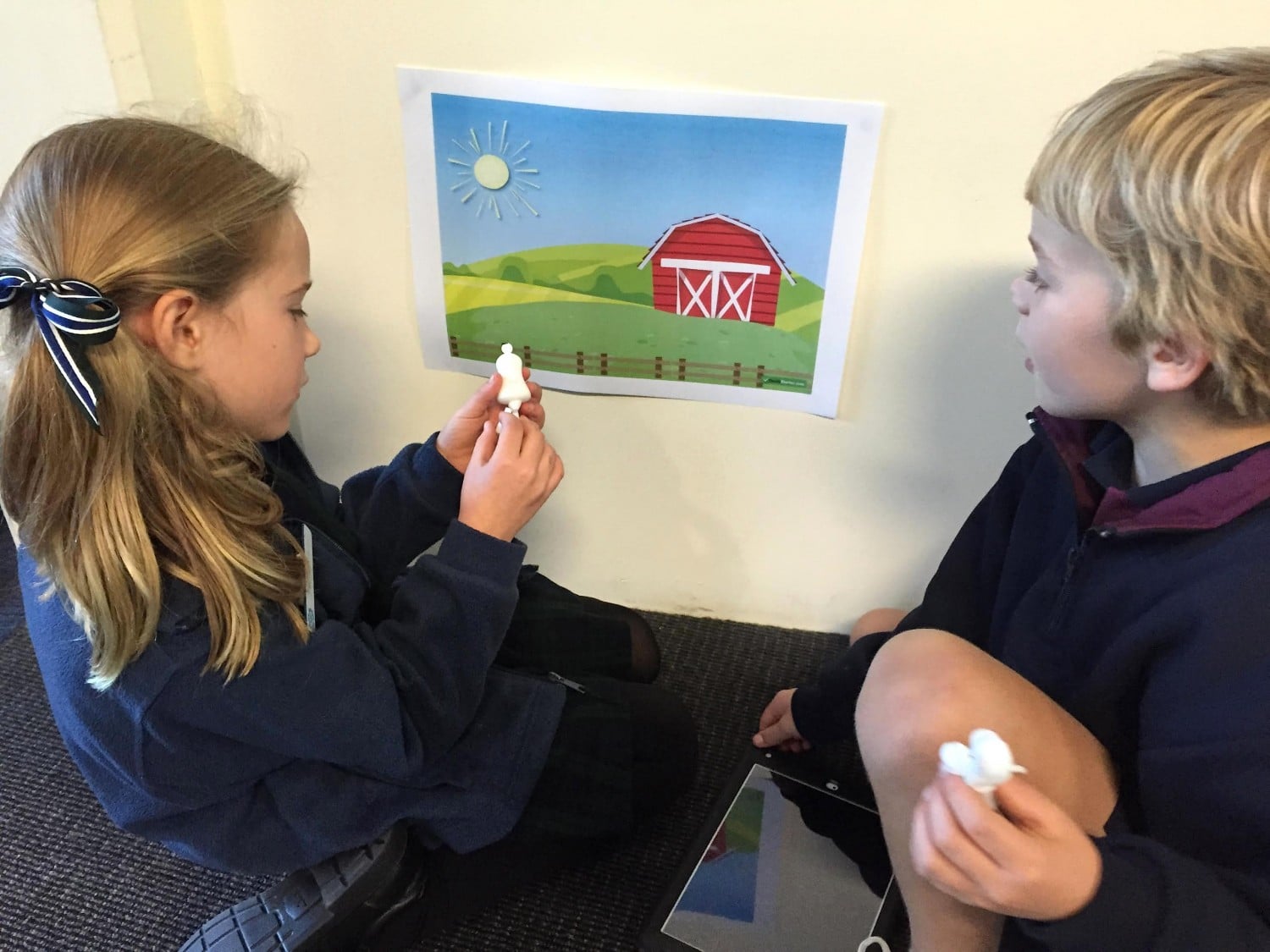 Here's how Heather Pope, Head of Junior School described the project in a recent PLC Links newsletter:
"These students have been learning about creating stories and developing characters. The students designed a character on their iPads, which were then printed using the latest 3D printing technology. Together with their buddies from Scotch, the students videoed their stories using their 3D characters and backdrops as settings. The narratives that took place between the students as they created their stories were very entertaining. It allowed the students to share ideas, develop vocabulary and use their imagination. Following on from this visit, the students will each work on writing their own stories.
Being able to collaborate with others both from a student perspective and a teacher perspective is invaluable and enriching. It is also a 21st Century skill that we believe is important."
We couldn't agree more! Kudos to both Scotch College Perth and PLC Perth – we can't wait to see what you do next using Makers Empire 3D design and printing app.
Click to read the Scotch College Perth Thistle article
Do you have a great story of how you've used the Makers Empire. Let us know today by email to info@makersempire.com