Where do good ideas come from?
It's said that necessity is the mother of invention. Whether it's an everyday inconvenience or a big picture challenge, innovation is driven by people simply trying to solve a problem.
In the case of 12YO William Grame, trying to solve an everyday frustration sparked an unexpected journey as an inventor that has taken him all the way from his home of Canberra, Australia, to NASA in the USA.
William was only ten years old when his mother, Liz, enrolled him into a three-day Hackathon/HACT event. Given the choice between learning how to code or 3D print, William chose 3D printing.
"I like building and designing things," he explains.
William has been a Type 1 diabetic for five years. Every day, he has to test his blood sugar levels up to 10 times using disposable test strips and a blood glucose meter.
If being a diabetic is a challenge for adults, it's even more so for kids.
"Being diabetic is a burden for a young kid," says Liz, who works for the Canberra Innovation Network.
"His sports bag was always full of testing strips."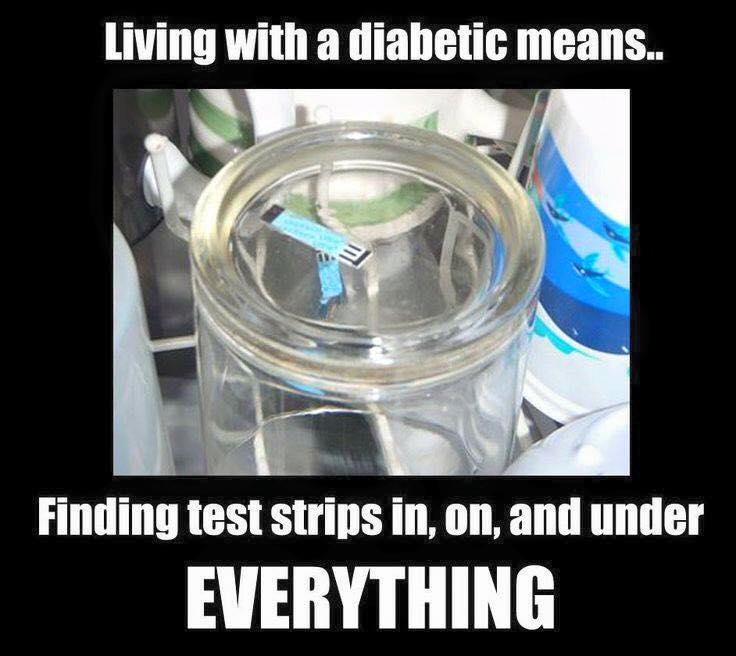 William and Liz were discussing potential ideas for the Hackathon when his mother asked him, "what do you always get in trouble for?" It was then William knew what he wanted to create: a test strip remover and disposal unit.
From their own research, William and his mother knew that there wasn't such a unit on the market. But if William would find such a unit useful, it seemed likely that other diabetics would find it useful, too.
In designing his test strip remover and disposal unit, William had to make dozens of decisions and choices that involved design thinking principles.
How big does the unit need to be? How much can it hold? How would it get the strips in? Can it take all different kinds of strips or just one strip? How big should the window be? Did you need a grip? How big should the wheel be?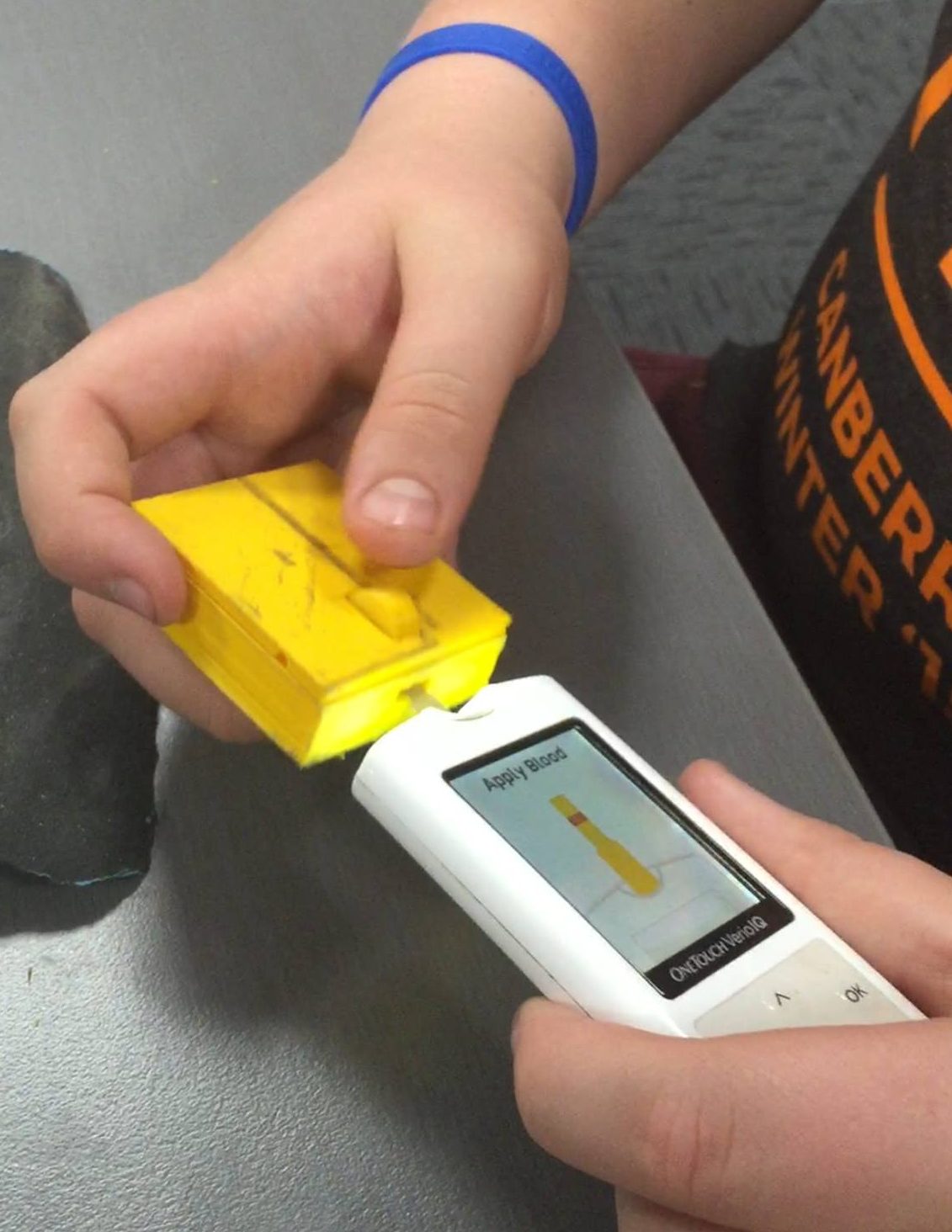 Working with William was Erica Hediger from The Creative Element, a local 3D printing expert, who helped him troubleshoot and refine his design, and produce the first prototype.
At the end of the course, William won the Hackathon prize of $1,000. With this money, he bought a laptop and continually improving his design. It took about five iterations over two months before he came up with a deceptively simple design he was happy with.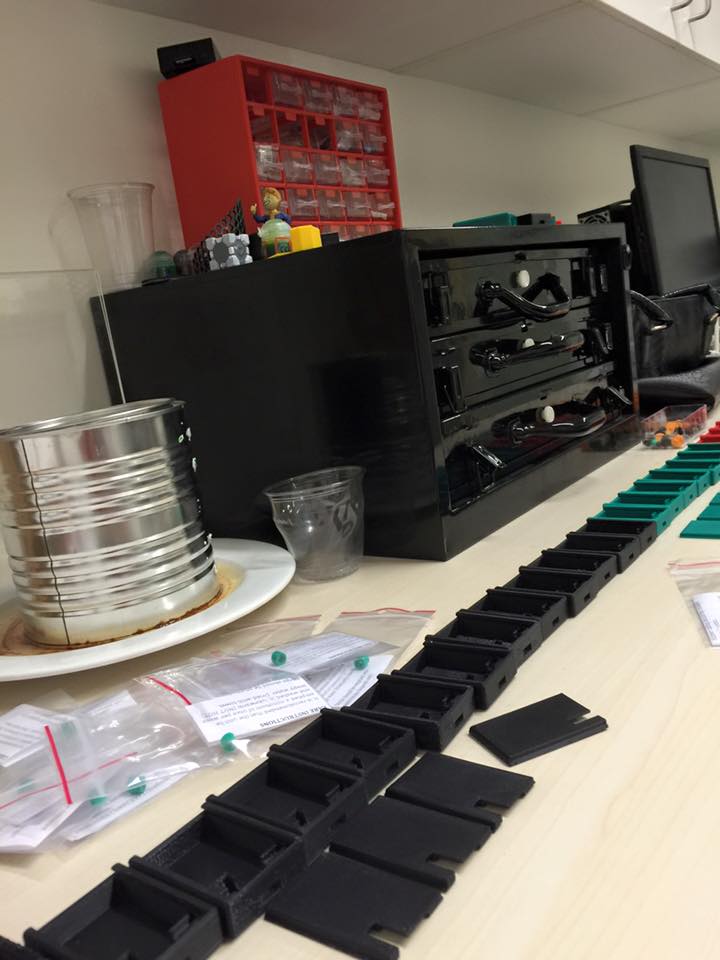 At this point, William and his mother told a few diabetics they knew about his unit. Their positive response convinced them that William needed to enter innovation competitions to gain industry feedback.
So William entered the Little Big Idea competition and ended up winning that, too! This led to the NASA trip and national and international publicity for William and his invention.
At this point, William and his mother decided that they needed to test his product with diabetic users. The Juvenile Diabetes Research Foundation Walk was coming up and the organizers said that they were welcome to try selling some units on the day.
With Erica's help, they 3D printed 30 units at The Creative Element. Word of mouth spread and they end up selling 20 units before the Walk and the remaining 10 on the day.
"People (understood) it right away," says Liz, proudly.
Liz and William decided it was time to get serious. They patented his invention and applied successfully for an Australian Government innovation grant. They also set up a Facebook page — Diabetes Domination — where people can purchase units for $10AUD. To date, they've sold around 1,000 units, all produced on 3D printers.
Being a kid inventor has opened up the door to some amazing opportunities for William.
"Going to America for the NASA thing was fun," he says, laconically. "Being on TV was good."
William has also enjoyed occasions to learn more about public speaking. With that in mind, Makers Empire is proud to be sponsoring William as the keynote speaker at this year's Digicon Conference in Melbourne next week.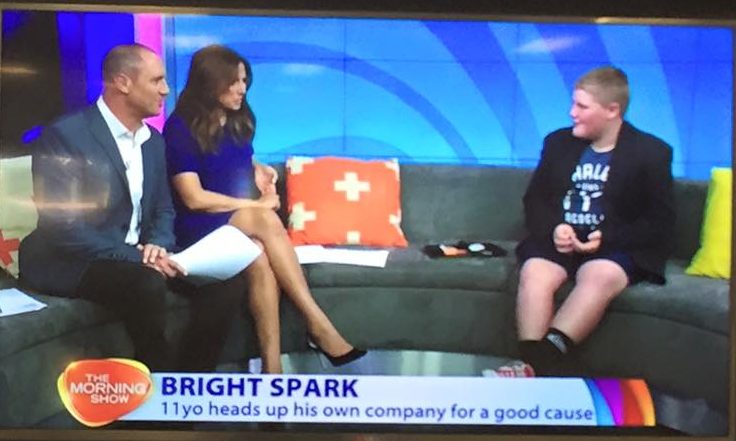 As for the future, Liz says that they've had inquiries from large pharmaceutical companies. Ideally, the Kobolds would like to sell the license to William's invention but they're also exploring ways to move from small-scale 3D printing to large-scale manufacturing in a cost-effective manner.
William is proof that kids can create great ideas with strong commercial potential if they have the right teachers/mentors, opportunities, and tools. Having a supportive parent or guardian can also play an important part: as someone who works with startups, Liz was well positioned to help William bring his idea to life.
In fact, none of this may have happened if Liz hadn't planted the initial seed with a savvy approach to making.
"I didn't ask him, 'what big problem are you going to solve?'" Liz explains. "I asked him what he always got into trouble for."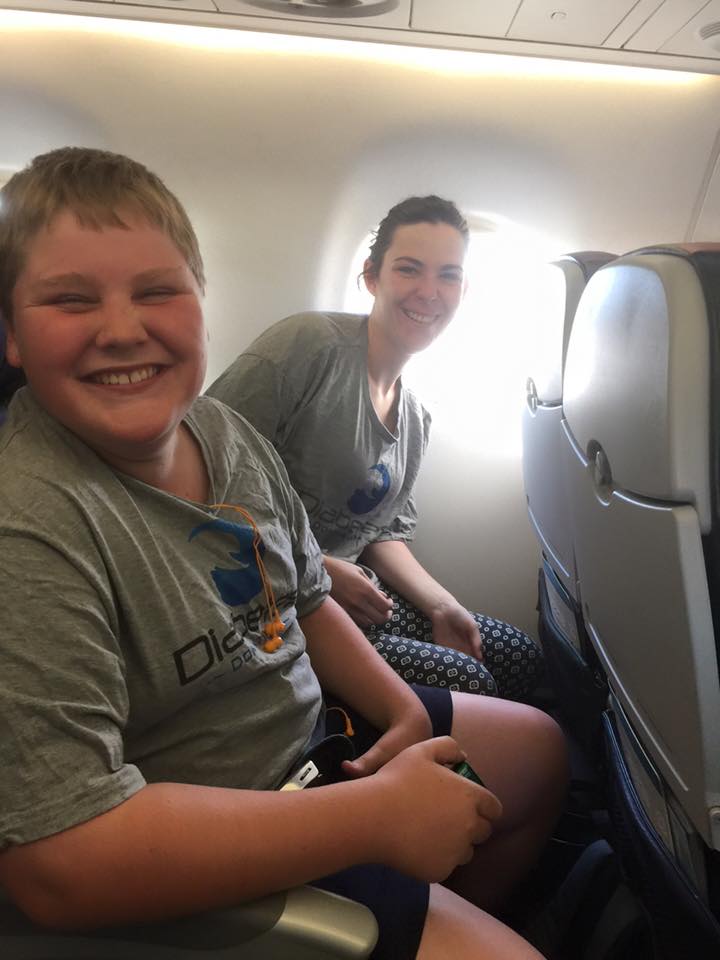 So what advice does William have for other would-be kid inventors out there?
"Just keep going, even if it gets harder," he says.
"Don't give up. Even if you don't get it on the first try. Keep on making more until you get it perfect."
As for William, he's already dreaming of his next invention.
"I lose a lot of balls," he says. "So I thought of a chip that goes into the ball and then an app that helps track them."
With student inventors like William using tools like 3D printing and design to build a better world, the future is indeed bright.
AUTHOR BIOGRAPHY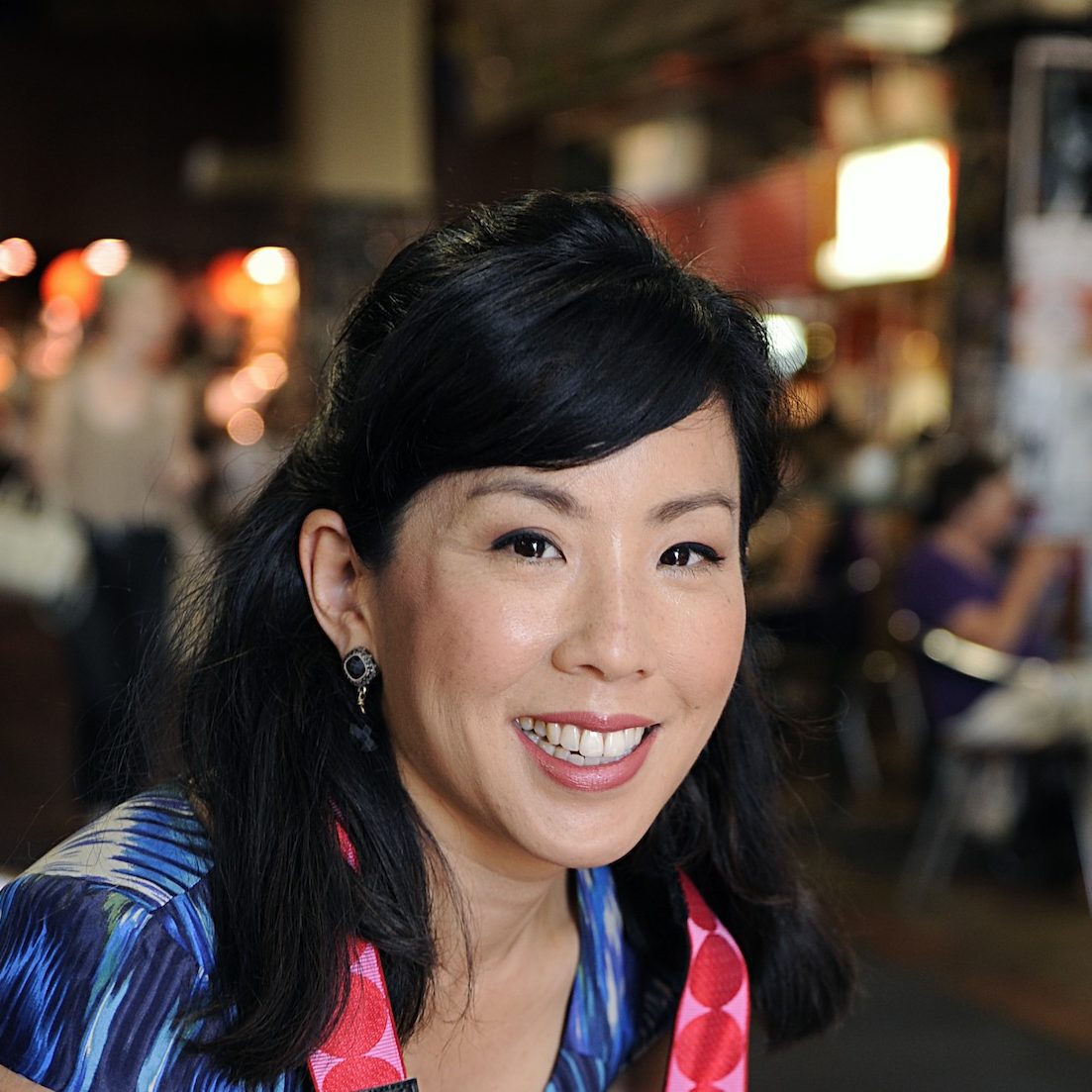 Christina Soong is Director of Marketing at Makers Empire. Christina has worked for a dozen years in senior management and marketing roles for leading not-for-profits in Australia, Asia, and Europe. Previously, she was the Executive Director of the Australian Chamber of Commerce in Shanghai. She is a published writer and photographer. Her blog, The Hungry Australian, won the Australian Writers' Centre's Best Australian Blogs 2014 competition.