At Makers Empire we make learning about STEM concepts fun through our 3D printing app and Learning Program. Check out some of our favourite ideas for challenging and inspiring 3rd Graders. With your guidance, they can develop their creativity, design and problem solving skills with these engaging Design Challenges.
1. Math Tools
We know a resourceful 3rd Grade class who used their 3D design skills to make useful tools for their math learning. After brainstorming possibilities, students designed and 3D printed rulers, dice, geometric shapes and spinners.
2. Going Crackers
3D design challenges can provide exciting ways to integrate culturally relevant celebrations. For example, we've seen students designing and printing toys to go inside piñatas and Christmas Crackers (with the funniest jokes of course).
3. Know your place
Challenge your students to represent numbers using Makers Empire's Blocker Module. What does 200, 350, 5,000 look like in blocks? How can your students use blocks to show their understanding of place value?
4. Mark your Place
Encourage students to keep up with their reading by designing and printing a cool bookmark. Challenge students to make sure their bookmark will stay attached to the right page without falling out of the book.
5. Father's Day
Creating gifts for special people can make great design challenges because this encourages students to think about their designs from the perspective of somebody else. We know a class who designed phone holders as Father's Day gifts. To complete this challenge, students needed to consider the size and shape of their Dad's phone to create a functional design and also think about Dad's interests in designing the theme of the holder.
6. Pocket Pets
Challenge students to create a special character that can live in their pocket. Students love having their own 3D printed 'pocket pet' and these can be used in many useful ways- from fiddle toys to characters in narrative writing.
7. Living Things
One 3rd Grade teacher we know asked students to demonstrate their science learning about living things in 3D. The students had been learning that living things can be grouped and classified on the basis of observable features. Students designed a group of living things that shared particular characteristics.
8. Pixel Art
Makers Empire's Blocker Module is a great tool for creating pixel art. Challenge students to recreate a picture or photograph using blocks. How can they represent shapes and objects using only blocks?
9. Who am I?
Challenge students to design a character from a book they are reading using Makers Empire's Shaper Module. How can they best represent the character's personality in their design?
10. Barrier Game
We all know the benefits of barrier games for helping students develop spatial skills and oral communication skills. Makers Empire's 3D design software can provide a challenging and fun way to practice these skills. Pairs of students sit back to back. One student uses Makers Empire on a device while the other student gives directions. 'Select a cube' 'Place a cone 5cm to the left of the cube' etc… The resulting design is a great way for students to reflect on the effectiveness of their instructions and spatial understanding.
Makers Empire's Lesson Ideas are free, quick and easy ideas to get you started with 3D design and printing. We hope you enjoyed this post.
AUTHOR BIOGRAPHY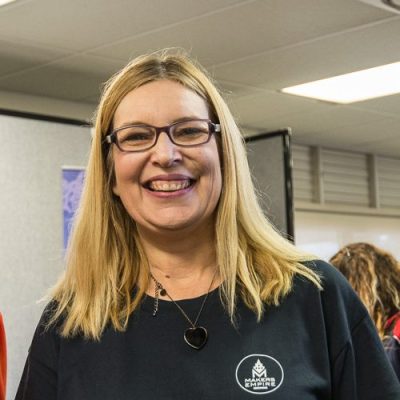 Mandi Dimitriadis, DipT. is an experienced classroom teacher who recognises the power of technology to enhance teaching and improve educational outcomes. Mandi has extensive experience with curriculum development and learning, having previously developed programs for the Australian Government's Department of Education. She is passionate about Design Thinking and how best to prepare today's students for the future.

Makers Empire helps K-8 teachers teach Design Thinking, STEM and 21st-century learning skills using 3D printing. Our pioneering 3D solutions for schools include 3D modelling software, over 150 lesson plans aligned with international standards and professional development. With Makers Empire, engaged students learn how to solve real-world problems and make their world better.