Every month, Makers Empire runs an in-app competition so that students can test their Design Thinking and 3D design skills against their peers from all over the world.
We are glad to announce the winners of Makers Empire's Design Thinking competition from November: Flushed Away. November 19th was World Toilet Day so we challenged students to come up with innovative new toilet designs. We all spend time using the toilet every day so we asked students to show us how they would make better use of this time. Maybe they could watch TV, do homework or learn how to play a musical instrument. What special features would this custom toilet have?
We enjoyed viewing all of the 11,000+ competition submissions in this competition. In the end, there were some stand out designs so congratulations to the competition winner and runner up below. Click on the images below to view the designs in 3D and see all the likes and comments. You can also view these designs as well as past competition winners in our Hall of Fame.
Encourage your students to explore 3D design by entering our latest design competition. You can also see all the past 3D design competition winners and details for our current design competition there.
Winner –  Toilet Plus by @GoGoat (Isla) at the Chattanooga School for the Liberal Arts
Description: water fountains, snack dispenser, movie projector, calculator, and massaging hands. All in one!
Designer description: This toilet has a controller and charger, headrest, footrest, flat screen tv, 2 closing half domes to cover your business, flush button & tv on/off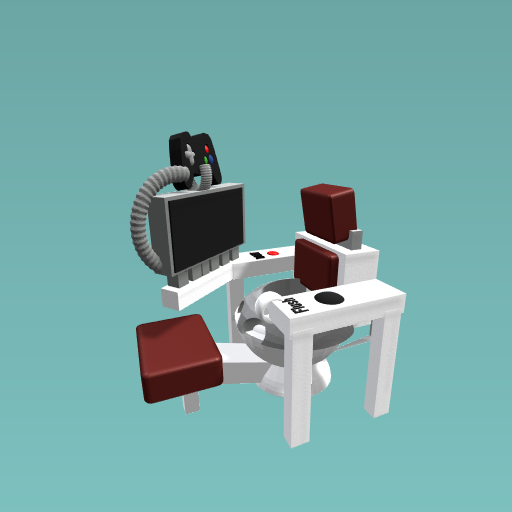 Runner Up: Mia
Design: The Living Toilet
School: Cairnlea Park Primary School
Contact Teacher: Diana Lazarevski
Runner Up – The Living Toilet by @cpmc1x from Ciarlea Park Primary School
Designer description: This toilet has a controller and charger, headrest, footrest, flat screen tv, 2 closing half domes to cover your business, flush button & tv on/off