We first came across Reham Eid, a teacher and former architect in Dubai via Instagram when she started posting her students' Makers Empire designs and projects. So we reached out to Reham to learn more about how she is using Makers Empire in her classroom.
Reham has been working at Mohammed bin Rashid school, a public school in Dubai, for the last five years as a Design & Technology Teacher. She teaches grades 3 to grade 8 students. Prior to working as a teacher, Reham was an architect and worked at an engineering consultancy where her duties included designing buildings using Autocad and 3d Max software. Her experience designing and building shapes with 3D meant that she could immediately see Makers Empire's potential as a classroom learning tool.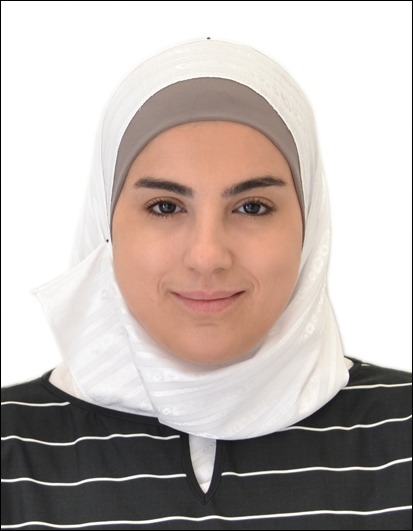 How do you use Makers Empire with your students?
I follow a project-based learning strategy to teach them programming and designing. We did a lot of STEM projects with Makers Empire. Here is an example of a STEAM project where they created designs for Earth Day using Makers Empire.
What have been the benefits of using Makers Empire?
My students like Makers Empire and they create a lot of projects by themselves (as) it's easy to understand.
Makers Empire is very helpful at school with all subjects (Math, Science). It is easy to work with and helps students to finish and understand their STEAM projects. They are really excited while using Makers Empire, especially with the sharing projects feature – it helps them to easily present their project and get evaluation from their peers so they can improve their project.
My students use Makers Empire to create a lot of projects (house, car, bubble sticks, name tags, animals.) 
How do you use Makers Empire to teach Design Thinking?
Normally, I use Makers Empire software to explain the design thinking process steps (empathy, define, ideate, create, test, evaluate and improve) then I stop at the ideate step to explain the differences between the 2d and 3d sketches. Once my students are able to draw 3d sketches I can start with 3d modeling using Makers Empire. Finally, my students print their model using the 3d printer to test it, then evaluate it and improve."
How have you used Makers Empire with remote learning?
In distance learning we have faced difficulties using the 3d printer for printing student projects. Because of the high cost of 3d printer a lot of students don't have one at home but (Makers Empire) was very helpful in my subject (it helps students to build their own prototype) and it also helped the math teacher to teach students about shapes.
Do you have any suggestions for new features?
I hope Makers Empire can become more advanced, maybe by adding textures or materials or adding a feature that helps students to calculate volume and area for shapes. Thanks a lot for this amazing software.
Thank you for sharing your experiences us with us, Reham. We are so happy to know that Makers Empire is helping you create exciting learning experiences in the classroom! 
Follow Reham on Instagram and YouTube to see what she and her students get up to.