With Makers Empire 3D modeling software everyone can become a designer. Everyday, K-8 students create wonderful, innovative objects using Makers Empire 3D, from superhero gadgets to models of the Everglades.
We pride ourselves on making Makers Empire 3D design software powerful and easy to use. Designers new to Makers Empire start off in the Training Lab, which houses the video room, basic tutorials and pro tutorials, and helps users familiarise themselves with the tools found in Makers Empire.
But designing with Makers Empire is such a rich experience that students are most likely unaware of all the 'hacks', tips and tools available to them. So following on from our 10 Makers Empire Hacks and New Features Coming in 2021 post, we've compiled 7 more hacks and tips for Makers Empire 3D modeling software below. Using these tips will help users get the most of Makers Empire's easy to use 3D design software.
This page was last updated in August 2021. We will update this page from time to time with new 'hacks' and tips as the software continues to evolve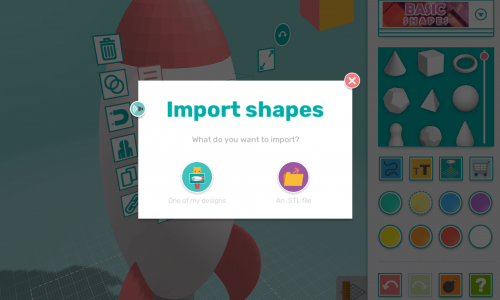 1. Importing Full Designs Into Shaper
Students can import one of their own designs, or a design they have collected from another designer, into the Shaper editing platform. These means that they can make changes and edits to the design and. combine designs to create more complicated designs whilst retaining the original design.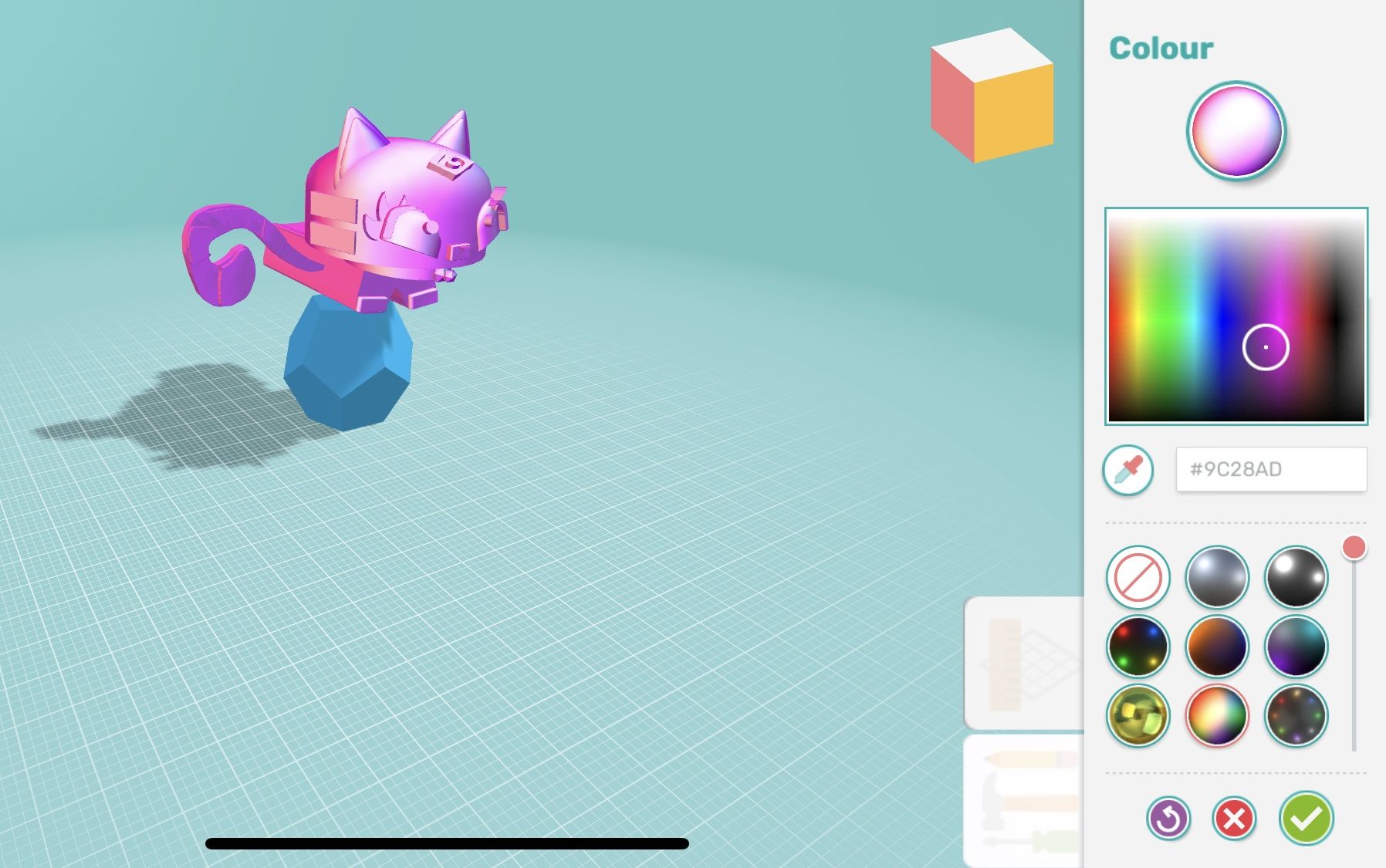 2. Custom Colours and Special Effects
Watch
this video
to see how to select a colour or create your own custom colour in the Makers Empire 3D design app. You can also choose select colour effects (see left) to create awesome colour effects.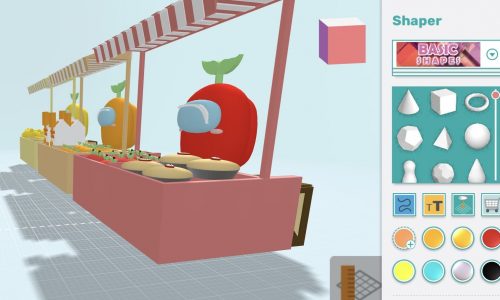 In Shaper, Blocker and Maze Mania, users will notice a colourful cube on the top right of their work area. This view cube is a 3D rotation tool. To rotate it, just drag on any face of the cube with your mouse or finger. Clicking (or tapping) the view cube will spin the platform to a level view of that angle. The coloured faces of the cube correspond to the coloured bars on the work platform.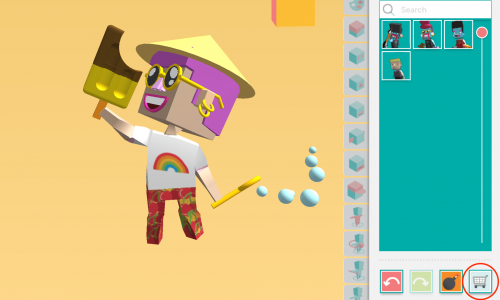 Customising your avatar is a fun way to personalise your Makers Empire 3D experience. Once you're happy with your combination of parts you can can save your avatar look. You can continue modifying your avatar, safe in the knowledge that you can quickly load your saved look anytime. You can also buy and sell looks.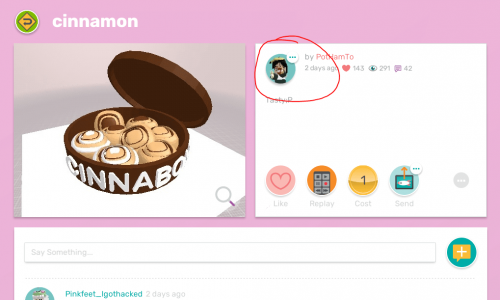 5. Follow Your Fave Users
As they explore the gallery, users will find designers that they admire. Users can follow specific designers to receive notifications within the app whenever they share a new design. To follow a designer, simply click on the dots near the designers name or click on their profile page and hit the follow button.
When users click on their profile they will see a list of Daily Tasks designed to help them explore the learning potential of Makers Empire and help them level up. The more activities students do, the more tokens (coins) they earn to spend on in-app purchases.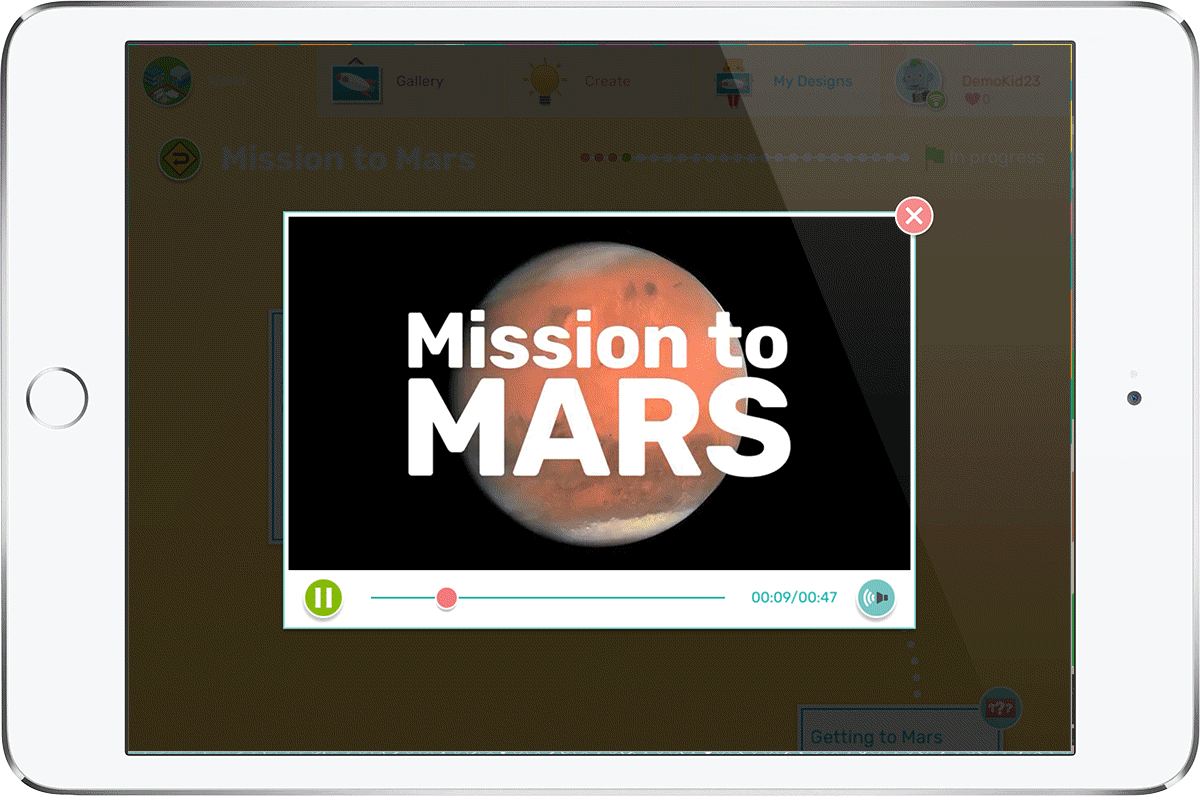 Themed challenge courses comprise interactive content (videos, quizzes, pro tutorials and design challenges) aligned to Design & Technology curriculum for a fun, engaging and immersive learning experience.