The Makers Empire Learning Program is designed to stimulate and challenge the problem solving skills of K-8 students. So we love hearing about great examples of students using their design skills in new and interesting ways that make them think. Here are our top ten ideas for Grade 7 based on stories shared by our community of schools.
1. Make a difference
A 7th grade class we know wanted to design solutions that would help make life better for people living with disabilities or health conditions. The students selected and researched a condition such as arthritis, dyslexia, cerebral palsy, Parkinson's disease or vision impairment. They interviewed people living with the condition and experts to find out some of the things that made their lives difficult. The students then designed and 3D printed devices and tools to be tested by the people they interviewed. This design challenge saw everything from easy grip handles, non-spill cup lids and special bookmarks being invented.
2. Special FX
Groups of students in another 7th grade class were challenged to produce a mini-documentary creating awareness about an issue that was important to them. As part of this design challenge students were asked to design and 3D print props to use in their documentaries. They needed to make thoughtful decisions about the props that would help communicate their message and think creatively about how they would include these props in their films.
3. Connected Designs
One of our favourite collaborative design challenges is to ask pairs of students to design a structure in two parts that will connect in some way when printed. Students work on their component of the design individually but as a pair they need to design a way that the designs can be connected effectively when printed. (we have a good example of this printed in the office that we could take a photo of??)
4. Fix-it
Students were asked to bring something broken from home that they thought might be able to be repaired with a 3D printed solution. This provided an exciting, authentic opportunity for students to work together to solve problems by generating, designing and testing a range of ideas. New life was injected into broken toys, games with missing pieces, kitchen utensils and even a lamp with a broken fitting.
5. Bring your best game
Design a game that could be played by young children travelling with their parents. Students were asked to identify a game that young children like to play and then adapt the game so that it would be suitable as a travel game. Students designed game pieces that could be attached with magnets and game boards with lips to prevent pieces falling onto the floor of a car or plane and games that might keep young children entertained on a long trip.
6. Historically thinking
Students were studying the Chinese Zhou dynasty in history. They were asked to design a palace that reflected the artistic styles of this period and their understanding of social roles in ancient China.
7. Prisms
Makers Empire's Shaper Module is a great tool for investigating and solving spatial challenges aligned to mathematics curriculum such as 'Draw different views of prisms and solids formed from combinations of prisms' Australian Curriculum : Mathematics (ACMMG161)
8. Liveable city challenge
What makes a city liveable? 7th grade students were asked to find out. They researched cities from around the world and learnt about Mercer's Quality of Living Factors. Students were then organised in groups and given responsibility for one of the Quality of Living Factors. Each group designed buildings and structures to address their assigned quality. These were then 3D printed and arranged into a liveable city model.
9. Characters with attitude
A teacher we know wanted her students to compare the ways that language and images are used to create character, and to influence emotions and opinions in different types of texts (Australian Curriculum: English ACELT1621). Students were challenged to design a character and then create several representations of their character that demonstrated different emotions and attitudes. How could the same character be used to communicate fear, hope, confidence etc.?
10. Ethical solutions
We often see stories about 3D printing being used to solve a range of environmental and social problems. These can provide great scenarios for students to examine and question ethical issues. Start by showing students an example such as the 3D printed bikini that helps clean the ocean or the tortoise that received a 3D printed shell after a forest fire and asking students to identify and discuss the issues that might arise from these solutions. Just because we can, should we? Challenge students to design their own solutions to these problems.
Makers Empire's Lesson Ideas are free, quick and easy ideas to get you started with 3D design and printing. We hope you enjoyed this post.
AUTHOR BIOGRAPHY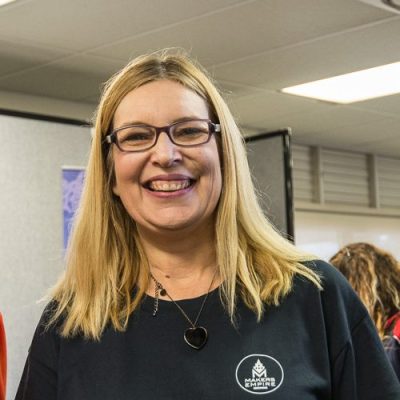 Makers Empire helps K-8 teachers teach Design Thinking, STEM and 21st-century learning skills using 3D printing. Our pioneering 3D solutions for schools include 3D modelling software, over 150 lesson plans aligned with international standards and professional development. With Makers Empire, engaged students learn how to solve real-world problems and make their world better.