In August, more than 600 primary and secondary schools in 30 countries who previously did not have access to 3D printing technology were awarded a 3D printing package by the GE Additive Education Program's (AEP). Each package includes 3D printing hardware, 3D design software (including Makers Empire 3D) and science, technology, engineering, art, and mathematics (STEAM) curriculum including access to Makers Empire's 150 lesson plans. The GE Additive Program is organised by Polar 3D, with the education component managed by Makers Empire. Here's an update on the AEP including details of a recent competition and an interview with a teacher in the AEP.
Introductions: Maze Design Competition
New technologies can feel a little overwhelming for newcomers and 3D printing and design is no different. So as a part of the GE AEP, schools were invited to participate in an introductory 3D design competition where students were challenged to create a 3D maze. Maze design is such a wonderful way to dive into navigating a 3D design space. It allows both teachers and students to become more comfortable working in a 3D and learn how to walk through the entire process, from concept to holding that magical piece of plastic in your hand.
Check out a few of the great mazes students have created below. These are just a few of the nearly 2,000 competition entries! Judges are still determining which designs will win the competition. What do you think?
Explorations: One Teacher's Foray Into 3D Printing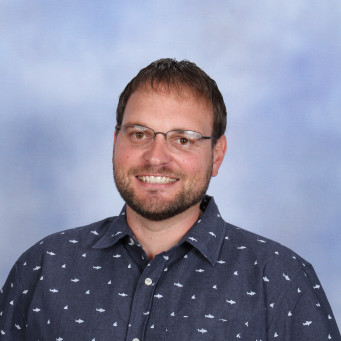 Bingara Central School, located in NSW, Australia, was one of 600 schools chosen to be a part of the 2018 GE Additive Education Program. At Bingara, Teacher Scot Crispin is leading his students (and fellow teachers!) on the school's 3D printing journey. Before the GE AEP, Scot had very little experience with 3D printing, but he has become a true 3D printing enthusiast – you'll even see a print he made for his motorcycle above. We recently spoke with Scott about his students' experience with 3D design and printing.
What was your student's first reaction to 3D design and printing?
The students were initially (and still are!) very excited about having our own 3D printer and being able to design and print their own things.
I've been building excitement in the school by having the printer do a tour of the primary and infants classrooms so the younger students can watch it print something they have been discussing in class.
I have been using the technology with my Stage 4 (Year 7 and 8) Information Software and Technology class. So far they have been playing in Makers Empire 3D and doing challenges as well as designing personalised bag tags.
What design software have you used? What are your favourites?
Personally, I have used Makers Empire 3D, TinkerCAD and Fusion 360.
If it's something simple I like to use Makers Empire 3D or TinkerCAD because they're easier and quicker. If it's something more detailed or technical I like to use Fusion 360.
When working with the students I have used Makers Empire 3D because it's easy and they find it fun.
Can you describe some of the projects that the students have been doing?
I've had my Stage 4 IST class designing personalised bag tags as an introduction. It's simple and they get a basic idea of designing for printing.
They got a good idea of moving things around in a 3D workspace and orbiting their views to make it easier to work.
They also learned about making sure things were thick enough, connected well enough and well supported.
They had a lot of fun. Some even painted their products. I also started them on mazes recently.
This slideshow requires JavaScript.
What is your big goal or 'why' for using this technology with your students?
I can see that 3D printing is becoming a bigger and more important field and has a lot more uses. I feel that it is important for students to see the possibilities it brings and that almost anyone can design useful 3D objects.
It's fun and exciting, which grabs their attention immediately and makes the students want to learn and get involved.
One of my goals is to incorporate 3D design into as many subject areas as possibly, particularly technology subjects. I would like to see students designing prototypes for different construction projects.
Thank you so much, Scot. We're looking forward to seeing what you and your students create next!
More posts on the GE Additive Program:
MAKERS EMPIRE: BETTER LEARNING BY DESIGN
Makers Empire helps K-8 teachers teach Design Thinking and STEM concepts and implement maker pedagogy in the classroom using 3D design and 3D printing. Our pioneering 3D solutions for schools include 3D modelling software, over 130 curriculum-aligned lesson plans, a teacher's dashboard for easy class management, professional development for teachers and ongoing support. Makers Empire is used by thousands of teachers and hundreds of thousands of students in Australia, the USA, Asia and Europe. Join us.