What Teachers Think of Makers Empire
"The software has lesson plans based on many state standards with many modules to choose from. Maker's Empire can be used to teach science, math and even art, K-12. The 3D-printing course was not as challenging as the grade level I was given — first graders!... However, their enthusiasm and absolute thirst for knowledge is awesome to see. They blaze through the challenging 3D lesson plans… Seeing the students faces when the IT team at BPY brings the 3D prints to the classroom is just something I can't describe. The best part is while walking in the hallway with the huge iPad cart, some eighth graders ask who made that. I point to the first graders, who grin ear to ear."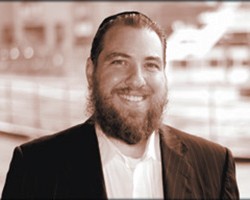 Shneur Garb, Ben Porat Yosef Yeshiva Day School
New Jersey, USA
"The software is easy to use and kid friendly... The curriculum has been great and it even fits into the objectives that I am currently teaching... When we first started using the curriculum I thought it was going to be a huge task getting my students to learn this. But instead of teaching, I have become a facilitator. They have really taken off and are helping each other solve problems. When we end our day I may about 20 designs that were created, but when we start the next day I see that number increase to about 50. They are even designing at home."

Irene Barry-Philord, Teacher, Eneida M. Hartner Elementary
Miami, Florida, USA
Do you use Makers Empire in your school? Share your experience and help inspire your fellow teachers!