Meet the team
Jon Soong
CEO & Co Founder

Favourite food: Char Kuay Teow (Malaysian Fried Rice Noodles)
Favourite drink: beer - Coopers, Little Creatures Rogers, Epic, Belhaven Twisted Thistle
Place I want to visit next: Malaysia!
Three people I'd like to have dinner with: David Brent, Michael Scott, Omar
Favourite way to unwind: boxing with Rhys
I like working at Makers Empire because: we get to make stuff!
Official bio: After completing a Bachelor in Computers Science (Hons) and a Bachelor of Law (Hons) at Adelaide University, Jon studied a Master of Science (IT) at Carnegie Mellon University on a full scholarship. He then worked in software development at IBM, Internode and the Royal Adelaide Hospital. Jon also founded a profitable web startup profitable with 60,000 users and was responsible for the IT systems and trading platform of a quantitative hedge fund.
Roland Peddie
CTO & Co Founder

Career highlights: Creating Makers Empire. Winning a BAFTA award for Use of Audio in Crackdown on the Xbox 360. Recording voice actors in 3 different languages on 3 different continents and licensing 150+ music tracks for All Points Bulletin (APB).
Favourite food: Moussaka
Three people I'd like to have dinner with: Dave Grohl, Shigeru Miyamoto, Randy Thom (sound designer)
Place to visit next: a snow resort in Japan... or the Mentawai islands
Favourite way to unwind: hanging out with my kids, doing board sports (surfing, skating, snowboarding), and playing music
Likes working at Makers Empire because: it's fun to make things, and to help other people make things...
Official bio: Roland is the creative brain behind the Makers Empire product. After studying computer science at Adelaide University, he worked firstly at Ratbag Games in Adelaide, and then in Scotland with Realtime Worlds where he won a BAFTA for his work on Xbox 360 title, Crackdown. His experience in gaming technology and development coupled with his fascination with learning makes him the ideal person to lead the Makers Empire engineering team.
Anthony Chhoy
Executive Director & Co Founder

Career highlights: navigated Central European Media Enterprises Ltd through the financial crisis in 2009 and running into former employees and discovering that they have become accomplished leaders and thriving with their career and personal goals.
Favourite food: Sapa grilled pork and goose
Favourite drink: cappuccino and Barossa Shiraz
Three people I'd like to have dinner with: Warren Buffet, Pony Ma and Roger Federer
Place I want to visit next: Blue Hole (Red Sea)
Favourite way to unwind: Swimming with my kids, reading and tennis
Likes working at Makers Empire because: of the company's ability to make a difference to young students, developing their design thinking skills and preparing them for future jobs.
Official bio: Anthony started his career as a Chartered Accountant with Arthur Andersen in Adelaide followed by a two year secondment with Ernst & Young in London. Spent a decade in London and Prague as the Executive Vice President and Chief of Operations for Central European Media Enterprises Ltd, a NASDAQ listed media and entertainment company. Returned home to Adelaide with his young family at the end of 2013 and met Jon, Roland and Lap…and decided to partner with them to change the world with Makers Empire!
Lap Leung
Director of Inside Sales & Co Founder

Career highlights: world's first successful scramjet experiment at Woomera Rocket Range, Guinness World Record with about 1000 students designing in HK. Launching Makers Empire.
Favourite food: Ferrero Rocher
Place I want to visit next: Brazilian F1 Grand Prix
Three people I'd like to have dinner with: Batman, Richard Branson and Julia Roberts
Favourite way to unwind: the beach
Likes working at Makers Empire because: they are like family
Official bio: along with Jon, Anthony and Roland, Lap was a co-founder of Makers Empire. After completing his studies, Lap worked as a management consultant at SMS Management and Technology in Sydney and Hong Kong. He also founded consumer application, nepchin.com and men's fashion label, lapmen.com.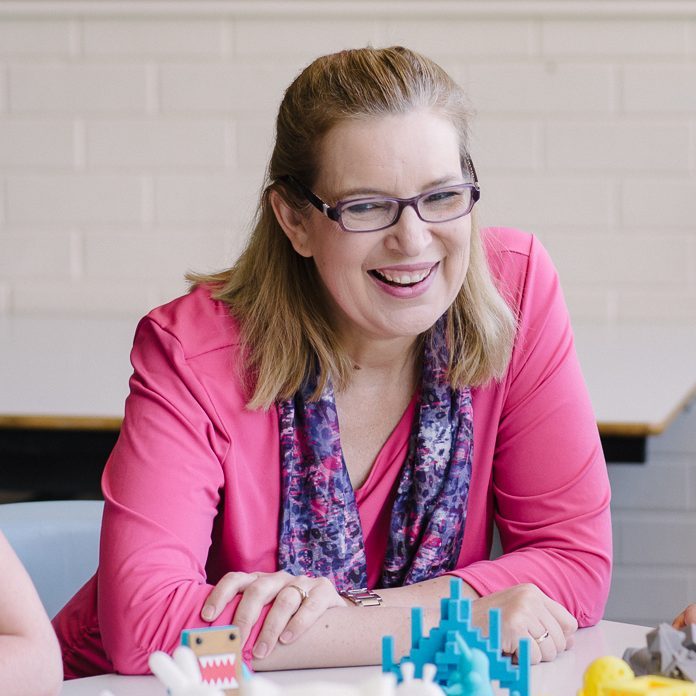 Mandi Dimitriadis
Director of Learning

Career highlights: connecting students in Iran and Australia for Makers Empire's Global Design Challenge. Running into former students and discovering that they have now become awesome young adults.
Favourite food: vanilla slices
Three people I'd like to have dinner with: Carol Dweck, Sir Ken Robinson and Santa Claus
Place I want to visit next: Russia because I love Babushka dolls
Favourite way to unwind: long drives in the country with my family to find a bakery with vanilla slices.
Likes working at Makers Empire because: I like building something for young people that matters with people who care.
Official bio: Mandi is an experienced and qualified classroom teacher who recognises the power of technology to enhance teaching and improve educational outcomes. She have extensive experience with curriculum development and learning, having previously developed programs for the Australian Government's Department of Education. She is passionate about Design Thinking and how best to prepare today's students for the future.
Matt Stuckey
Director of User Experience

Three people I'd like to have dinner with: David Chang, Elon Musk, my friend Rob
Place to visit next: Scandinavia
I like working at Makers Empire because: I enjoy the opportunity to create something genuinely useful which will have a positive impact on a great many people. We could potentially inspire millions of students, who knows what they'll come up with in the future?
Official bio: Matt is an interdisciplinary designer, switching between graphic design, illustration, interior design, product design and top level brand strategy. Perhaps best known for his large scale public artworks, he is equally at home painting in a boom lift, behind a Mac screen or in a boardroom. He enjoys applying his own design skills to help create an engaging platform to inspire future designers and creative thinkers.
Christina Soong
Director of Marketing

Career highlights: being appointed Executive Director of the Australian Chamber of Commerce in Shanghai and achieving record membership, events and sponsorship. My food and travel blog, The Hungry Australian, being judged winner of the Australian Writer's Centre's national Best Australian Blogs 2014 competition. Being one of three photographers commissioned to shoot the 500+ page coffee table book, Flavours of South Australia.
Favourite food: Penang Assam Laksa
Favourite drink: Gin and Tonic. Soy Latte.
Three people I'd like to have dinner with: Nora Ephron, Sheryl Sandberg, Ruth Reichl
Place I want to visit next: Japan (again)
Favourite way to unwind: reading, yoga, sleeping, cooking, eating out, weekend getaway, Netflix
Likes working at Makers Empire because: I like being part of a team of passionate and talented people who are helping to create a new generation of thinkers, problem solvers and creators.
Official bio: Christina has worked for over a dozen years in senior management and marketing roles for leading not-for-profits in Australia, Asia and Europe. She has also worked as a food and lifestyle writer, photographer, recipe developer, consultant and blogger.
Andrew Barter
Director of IT Operations

Career highlights: managed the IT for a film/media company in Adelaide for 7 years. Built a successful website from scratch to manage and measure the performance of University supervisors and students.
Food: pizza
Three people I'd like to have dinner with: Jack Ma, Bill Murray, Tim Cahill
Place to visit next: New York
Favourite way to unwind: sleep
Likes working for Makers Empire because: technically diverse, great people to work with, company with HUGE potential.
Official bio: Andrew has over 18 years commercial experience in the IT industry across a broad range of projects and technologies. He has extensive experience in IT management, web/mobile development, systems administration, hosting, scaling and support.
Kim Martin
Learning Consultant

Career highlights: getting to spend time at Google being mentored for 12 months as part of the Google Certified Innovator Program in 2015. Study Tour of the US in 2012. Being able to work with children with additional needs, their families and learning network to enable an increase in the child's ability to participate and demonstrate their learning with the successful integration of digital technology tools.
Place to visit next: Canada and Alaska for fun and Netherlands for learning
Favourite food: moussaka
Favourite drink: chocolate milkshake
Three people I'd like to have dinner with: Jeff Buckley, Adam Savage and my sister in law
Favourite way to unwind: binge watch a whole season of something on Netflix
Likes working at Makers Empire because: it is a great fun team with diverse skills and experience that share the same passion to make a positive difference to the learning possibilities for young people. It never seems like work because there is such a buzz of excitement, ideas and wanting to do better and be great for the teachers and students using Makers Empire.
Official bio: Kim is as an educator with over 20 years experience, who specialises in professional learning, special education, assistive technology and digital technology. She's a Google Certified Innovator and Apple Distinguished Educator and was EdTechSA's 2013 Educator of the Year. She is passionate about the way technology can be used to enable differentiation for learners and empower people to be responsible citizens.
Lori Elliot
Learning Consultant, USA

Career highlights: earning my Doctorate Degree. Writing 5 books. Becoming part of the Makers Empire team!
Three people I'd like to have dinner with: Michelle Obama, Hoda Kotb, Jimmy Fallon
Place I want to visit next: Italy
Food: Ice Cream
Favourite way to unwind: Vacation at the Beach
Likes working at Makers Empire because: I very much enjoy collaborating with the Makers Empire team in the creation of lessons and tools teachers and students can easily use for powerful, authentic learning! I love taking those ideas and sharing them with teachers through professional learning sessions.
Official bio: Loris has been an educator for over 25 years. She has served as a classroom teacher, technology integration specialist and literacy coordinator. She is the author of several books: Project Based Learning for Real Kids and Real Teachers, Teach Like a Techie, Teach Like a Techie with Apps, and Different Strategies for Different Learners. She is a former National Board Certified teacher.
Rayan Nathan
Sales Executive, USA

Career highlights: starting Chipmeup. Final tabling World Series of Poker.
Food: Hainanese Chicken Rice
Place to visit next: Antarctica
Favourite way to unwind: going to the beach
Likes working at Makers Empire because: it has the word empire in the name, and it has amazing potential
Official bio: Rayan works with the sales team and product development team to improve Makers Empire and drive user acquisition. Previously, he co-founded a successful startup with 50,000 users, was a professional poker player, and a market analyst for an Australian energy regulator.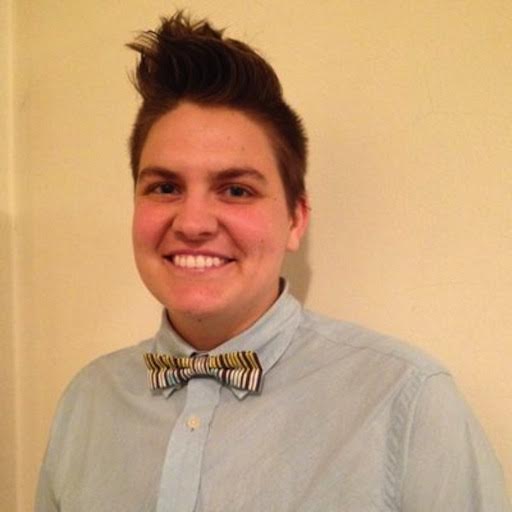 Jeanette McConnell
Marketing Executive, USA

Career highlights: performing science shows for K-12 students that involved setting off liquid nitrogen bombs! Having my writing published on the Australian Science Channel! Completing a PhD in medicinal chemistry.
Three people I'd like to have dinner with: Marie Curie, Sylvia Riviera, my Grandma
Favourite food: freshly made hot chips
Favourite drink: coffee
Place to visit next: South America... maybe start in Peru?
Favourite way to unwind: Yoga!
Likes working at Makers Empire because: 3D printing is cool! But really, it's great to see teachers and students learning to use 3D printing and then realize just how awesome this technology is!
Official bio: Jeanette is a passionate educator with a strong scientific background. She earned her bachelors degree in biochemistry at San Diego State University and went on to earn a doctoral degree in chemistry at the University of NSW. Throughout her studies she tutored her fellow students. Her experience presenting science shows and workshops to children convinced her of the value of a hands-on education.
William Newman
Senior Software Developer

Career highlights: Working with software that can literally HCF (Halt and Catch Fire). Seeing a product I worked on in an RAA van in the wild.
Favourite food: a well made hamburger
Favourite drink: beer (India Ale/IPA)
Three people I'd like to have dinner with: Neal Stephenson, Larry Wall and Scott Alexander (as the resulting conversation would be absurdly cool)
Place I want to visit next: Japan.
Favourite way to unwind: walking, reading, piano (but not all at the same time!)
Likes working at Makers Empire because: It's an incredibly creative workplace making cool software.
Official bio: William studied engineering at Flinders University from 2006-2009 before joining Redarc Electronics in 2010 as a programmer. He spent his weekends making games, which is how Roland came across him at a local meet-up for gaming enthusiasts. William left Redarc to join the Makers Empire team in late 2017.
Rhys Lindsay
Software Developer

Career highlight: seeing kids use the Makers Empire software for the first time
Three people I'd like to have dinner with: Hideo Kojima, Gustavo Santaolalla, my lovely wife
Favourite food: delicious French toast with bacon and maple syrup
Place to visit next: Gloomhaven
Favourite way to unwind: playing video/board games or writing music on my guitar
Likes working at Makers Empire because: I've been able to turn my passion of making Unity games into a career plus we have a great team who I learn a lot from.
Official bio: Rhys first used CAD software in my engineering degree. Whilst he enjoyed modeling in 3D he found the software difficult to use and somewhat anti-creative. He is now doing something about it now by helping make Makers Empire the world's easiest to use 3D design and printing software.
Jess McDonald
Customer Success Manager

Career highlights: becoming part of the Makers Empire team. Working on Lizard Island as a part of the spa team.
Favourite food: Thai (the hotter the better!)
Three people I'd like to have dinner with: Ricky Gervais, Barrack Obama and the Dali Lama
Place to visit next: Las Vegas
Favourite way to unwind: glass of wine in my egg chair
Likes working at Makers Empire because: I am surrounded by an amazing team of professionals who are passionate about expanding the creative minds of the next generation. :)
Official bio: Jess joined Makers Empire in September 2017. Prior to this, Jess worked for the South Australian Department for Education and Children Development in various support, liaison and communication roles for several years. At Makers Empire she works closely with Mandi and Kim to ensure school customers are well supported.
Ling East
Finance Manager

Favourite drink: Coffeeeeeeeeeee
Place to visit next: The Canadian Rockies (again)
Three people I'd like to have dinner with: The Dalai Lama, The Obama family, Sean Connery
Favourite way to unwind: read a book at a cafe
Likes working at Makers Empire because: of its innovative culture and genuine desire to challenge our next generation to think outside the square.
Official bio: Starting her career and getting her Chartered Accountant qualification with KPMG set Ling up for a rewarding career over the last 20 years through the different phases of her life. Her career has been enriched continuously by the inspiring people she has come across while working in the UK, Canada and the US. At Makers Empire, she works closely with Anthony to ensure the smooth running of Makers Empire's financial activity.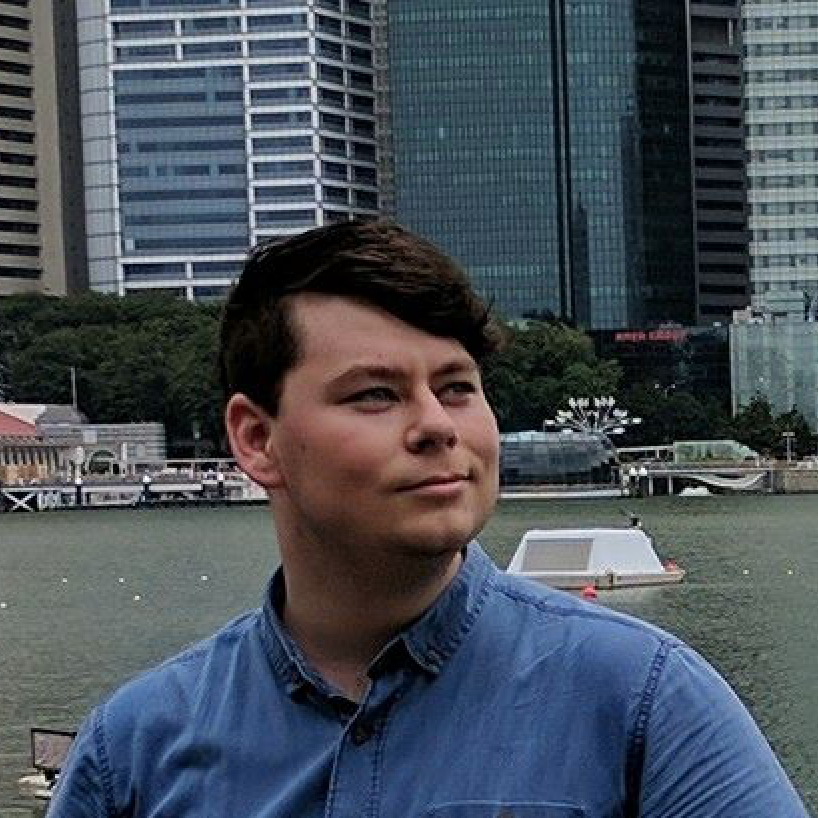 Luke Tansell
Hardware Specialist

Career highlight: I'm 21, so the career highlight is working at Makers Empire!
Three people I'd like to have dinner with: Simone Giertz, Elon Musk, Richard Branson
Favourite drink: vodka!
Favourite food: definitely Gnocchi Carbonara!
Place to visit next: North Korea. Their culture is so very different to ours, and I'd love to experience it.
My favourite way to unwind: playing online games, or getting out into nature and getting adventurous!
I like working at Makers Empire because: it's a great group of people to work with, and I always like being at the front line of new technology!
Official bio: Luke is currently studying a Bachelor's of Industrial Design whilst also volunteering at Fab Lab Adelaide. He has been using 3D printing as an industrial design tool for many years. He enjoys sharing his 3D printing journey via the videos he makes for Makers Empire and his own Youtube channel. He believes 3D printing is a technology that will go far and unlock doors we never knew were there, and he is stoked to be at the forefront, doing what he loves.
Miki Liu
Business Administrator

Career highlights: becoming part of the team at Makers Empire. Previously, I worked for the China Leather Association, exported South Australian wine to China, and provided admin support for KESAB for our beautiful Australian Environment.
Favourite food: Sichuan food (hot and spicy)
Favourite drink: green tea
Three people I'd like to have dinner with: Xi Jinping, Barack Obama, Bob Iger
Place I want to visit next: Hokkaido, Japan
Favourite way to unwind: reading a book in a cosy place or spa
Likes working for Makers Empire because: it's nice to be part of a family company. Opportunity to learn lots of new tech from amazing professionals.
Chuck Fernandez
Sales Representative

Career highlights: I have worked in multiple customer service and sales roles in the financial, banking & technology sectors. Climbed up to middle-management level in the outsourcing industry.
Favourite food: grilled foods
Favourite drink: fresh fruit shakes
Three people I'd like to have dinner with: Robert John Downey Jr. Ellen Lee DeGeneres. Calvin Cordozar Broadus Jr.
Place I want to visit next: Greece
Favourite way to unwind: visit a beach or time in front of a computer
Likes working at Makers Empire because: I receive great guidance and support.
Jeff Llavore
Sales Representative

Career highlights: Worked with a client doing product sourcing and managing products posted on Amazon. Worked at Johnson & Johnson as a data entry specialist with their SAP metrics.
Favourite food: Adobo (Filipino dish). I could eat the same thing all week.
Three people I'd like to have dinner with: Jackie Chan, Arnold Schwarzenegger and Gary Vaynerchuk.
Place I want to visit next: Japan and Niagara Falls
Favourite way to unwind: there are two ways I unwind - stargazing and playing computer games.
Likes working at Makers Empire because: I get to do an interesting job plus I'm in a team that really support each other.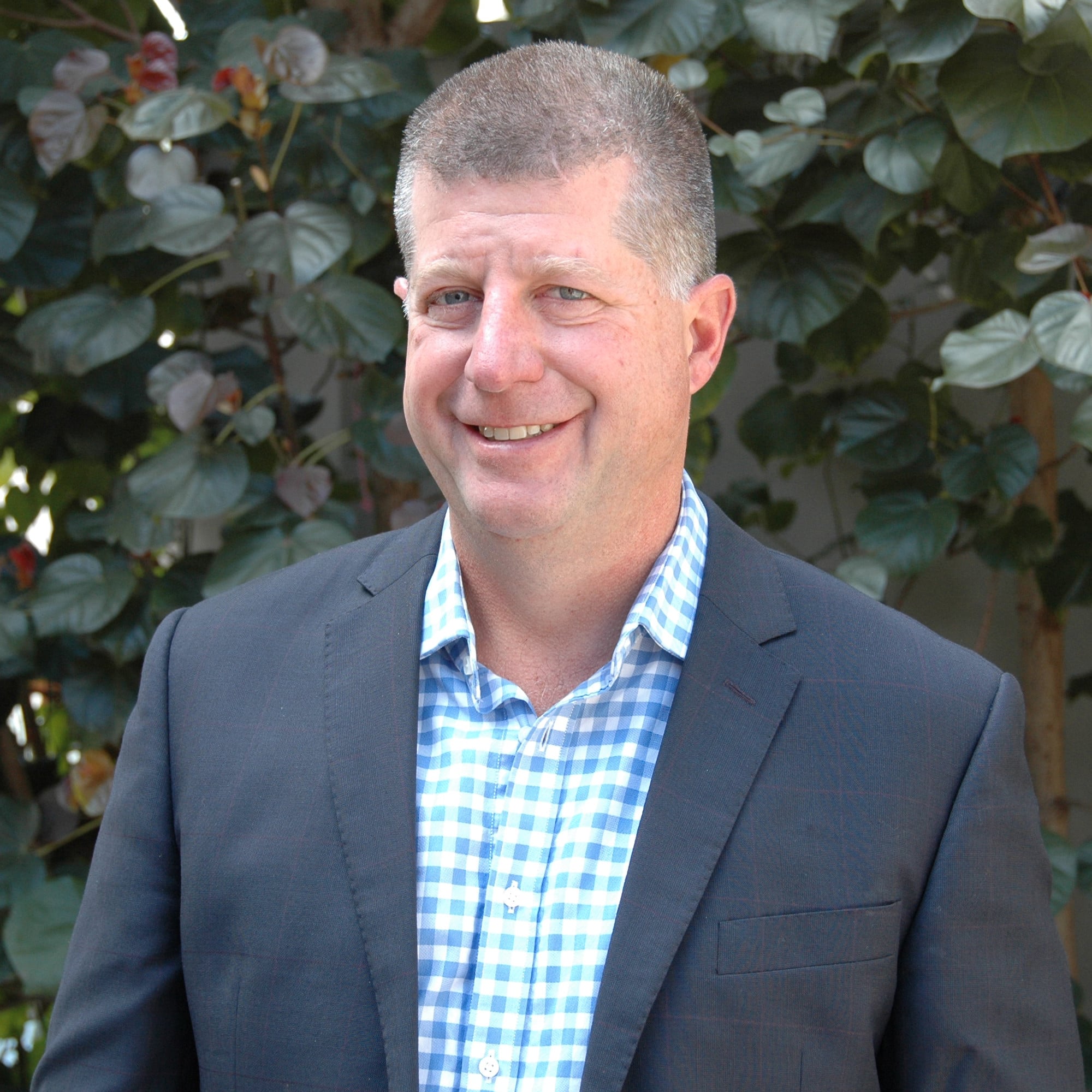 Tim Stollznow
Non-Executive Director & Chairman

Tim is an experienced business advisor and company director. In 1988 Tim became involved with a start-up company Quest Retail Technology and for over 20 years Tim was its lead engineer. As CEO Tim also oversaw the company's expansion with annual compound growth of 30% from 1998 until the company was acquired by a NASDAQ listed organisation NCR in 2007 for over $60m.
During this time, Quest established itself as the world's leading developer and supplier of Point-Of-Sale systems to the stadium and arena industry and was Australia and New Zealand's premier provider to pubs and clubs. Quest had established offices in Australia, USA and UK with 70% of business derived in North America and about 90% outside Australia. Tim travelled extensively throughout this period spending several years living in Denver Colorado and Atlanta Georgia.
Various industry and education boards have benefited from Tim's energy and passion including a term as President of Electronics Industry Association, Chairman of the Electronics Industry School and member of the Adelaide University School of Engineering Advisory Board.
Tim has a diverse range of business interests and currently serves as Chairman and Director to numerous commercial and not-for-profit organisations as wells as a consultant to the Stadium Management Authority which will operate the new Adelaide Oval.
Tim holds an Honours Degree in Electronic Engineering from the University of Adelaide, a Graduate Diploma in Technology Management and is a graduate member of the Australia Institute of Company Directors.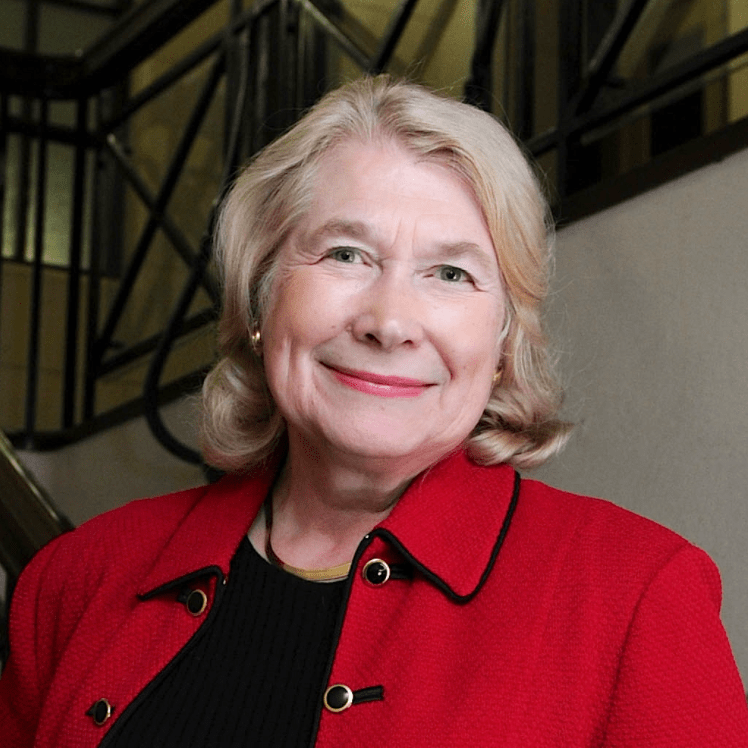 Dr Jana Matthews
Advisory Board Member

Dr Jana Matthews is an international expert on entrepreneurial leadership and business growth. As the Director of the Australian Centre for Business Growth at UniSA, Jana works with CEOs, corporate executives and boards to unlock their company's growth potential. Jana helps executives develop and execute plans for growth, attract and retain talent, develop products and services that meet customers' needs, and improve their leadership effectiveness.
Based in Adelaide, AU, Jana is the former Managing Director of the Innovyz START Institute and former Program Director of the ANZ Innovyz START accelerator program. Recruited to the original senior team of the Kauffman Foundation's Centre for Entrepreneurial Leadership, Dr. Matthews was the architect of highly successful programs designed to teach CEOs and their executive teams how to lead and manage growth. Additional responsibilities included working with seventeen venture capital companies to design and develop the Kauffman Fellows Program. She was also instrumental in the development of programs for angel investors, technology transfer, and the creation of ecosystems to support entrepreneurs and growth companies.
Dr. Matthews is frequently asked to speak and consult about leading and managing growth, globalisation, innovation, and the roles/responsibilities of leaders of growth companies. She has been a Global Thought Leader for SAP, was a monthly columnist for Dow Jones' Startupjournal.com, is frequently quoted in Investor Business Daily, Inc. magazine, The Australian, AFR, Boss, BRW and Smart Company, and was named one of 18 Women Business Gurus in the world – the only one focused on entrepreneurial leadership and business growth.
In 2004, the New Zealand government asked her to develop a program to teach companies to grow. In 2005 and 2006, she was Visiting Professor of Entrepreneurial Leadership at the University of Auckland's Graduate School of Enterprise and did one of her Leader Forums in Adelaide. In 2005, she was invited by the US Department of Commerce and the People's Republic of China to speak about company growth in Beijing, Shanghai and Xi'an. She was invited back to teach in the international MBA program at Peking University. In 2008, while Global Thought Leader for SAP, she spoke in Orlando, Delhi, Mumbai, Beijing, Shenzhen, Singapore and Sydney. In 2009 she was Keynote speaker at an international forum on entrepreneurship in Kuala Lumpur. In 2010, 2011 and 2012, Innovate SA engaged her to teach sessions on the role of Boards and executive teams in growth companies, as part of the Venture Attraction Program.
Professor Matthews has a B.A. from Earlham College, spent her junior year abroad at the University of London, did graduate work at Yale University, and received a doctorate in management and planning from Harvard University.
Kevin Richardson
Advisory Board Member

Kevin is currently Principal, Immanuel College, South Australia, a position he has held since 2002. Immanuel College is a Lutheran Co-Educational Independent Boarding School where he has continued to implement a comprehensive ICT strategy.
Kevin has been extensively involved in leadership in education and ICT at state, national and international levels. His service spans over twenty-five years and he has held multiple senior leadership positions. In 1989 he initiated the South Australian School of the Future as Principal / Manager and led this internationally significant project until 1992 before taking up a the role of Senior Consultant / Policy Analyst and Adviser to the Premier in Western Australia with a focus on technology in 1993-1994.
Kevin also worked in New South Wales in the roles of Director of Organisational Improvement, and Director of School Technology between 1995 and 1997.
He returned to South Australia and held the positions of Director, Executive Services, and Executive Director, Strategic Development and Chief Information Officer for the Department of Education Training and Employment in South Australia between 1997 and 2001.
In addition, he has given numerous keynote addresses and been directly involved in national policy development with an ICT focus for nine years. He currently serves on two national boards as a member of the Board for the Australian Council of Educational Leaders (since 2010) and as an Executive member of the State Heads of Independent Schools (since 2011).
Throughout his career, Kevin has been recognised for his contribution to educational leadership and ICT as a recipient of numerous distinguished awards. These have included an Australian Centenary medal for services to technology and education (2000), the Minister's Valuable Contribution to Public Education (2002); the Australian Council of Educational Leadership's Alby Jones Award as Eminent Education of the Year, South Australia (2011); finalist for the NAIDOC Premier's Award for contribution to Indigenous Education (2011); Fellowship for the Australian College of Education (2001), and the Australian College of Educational Leaders (2012).
Andrey Shirben
Advisory Board Member

Andrey has been building companies, projects and ventures since he was 19 and hasn't stopped since (some call it serial entrepreneurship, he simply calls it "a way of life"). He has been investing in early stage start-up companies over the past 8 years, helping other entrepreneurs build great companies. In 2012 he has founded SYD Ventures , which is not your ordinary fund - in fact it's not a fund at all - it's a start-up company that just happens to invests in other startups.
Andrey invests in people, rather than ideas. He invests in startups, he can personally get involved in and help build and scale them. He invest relatively small amounts, mainly at very early seed and pre-seed stages, and being long-time entrepreneur himself, he understands the needs and interests of the startup venture and the entrepreneurs leading it.
ADVISORY BOARD MEMBERS
CAREERS AT MAKERS EMPIRE

Interested in joining the team? Check out our job vacancies.