The Andy Thomas Space Foundation (ATSF) and Makers Empire previously announced an exciting Australia-first pilot program for primary schools, to deliver education in awareness of space career opportunities.
There are nine South Australian (SA) schools involved in this pioneering pilot program: Clovelly Park Primary School, Gilles Street Primary School, Ascot Park Primary School, Mercedes College, Tenison Woods Catholic  School, Concordia College, Streaky Bay Area School, Port Broughton Area School and Ardrosson Area School.
On July 19th 2021, Makers Empire held the first professional development (PD) day for 22 teachers from the above schools at our company headquarters at Lot Fourteen.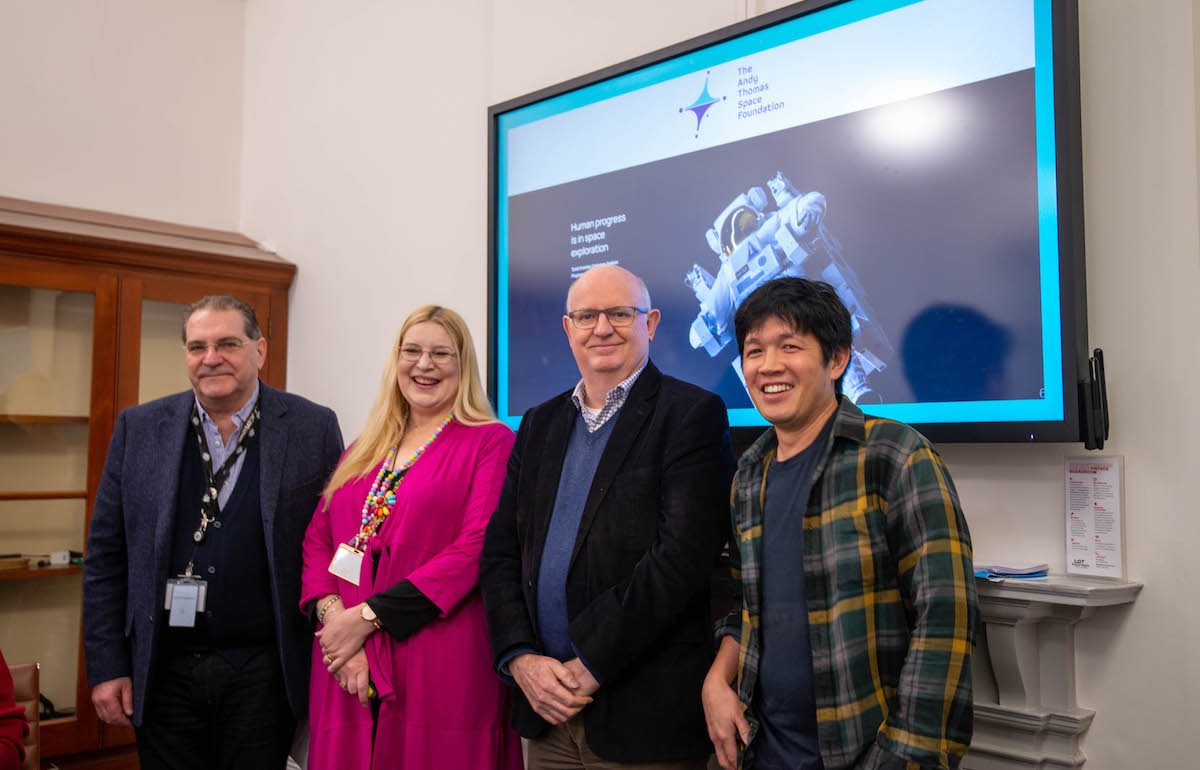 The day began with a welcome speech from Nicola Sasanelli AM, CEO of the Andy Thomas Space Foundation, who shared how this program was part of the foundation's overall strategy to increase awareness of space career opportunities. 
Mandi Dimitriadis, Director of Learning, then explained what the professional development days would cover, and the tools, resources and support provided by Makers Empire throughout the project.
During the morning sessions, the teachers were guided through three hands-on workshops: 
An introduction to 3D printing
An introduction to Design Thinking 
In the afternoon, teachers heard from two guest speakers about their experiences working in the space industry. 
Matthew Vianello, an electrical engineer from Inovor Technologies, spoke about his non-linear journey to a career in space, the kinds of jobs available in the space industry for those interested and the important work Inovor is doing with satellites. 
Dr Patrick 'Paddy' Neumann, chief scientist and head of research and development at Neumann Space then spoke about his academic path and interests and how they combined to lead him to a career in space. He also shared fascinating examples of how space technology is being used to help businesses and communities on Earth.
Mandi Dimitriadis, Director of Learning at Makers Empire said, "our first PD day was action-packed and teachers left the day feeling excited, and their heads buzzing with the possibilities for helping their students make connections between what they are learning now and developments in space technologies and future opportunities in space-related industries."
"Armed with insights from our guest speakers and design-thinking processes, the teachers are now developing units of inquiry where their students will explore how scientists are using space technologies to solve problems on earth," she added.
Nicola Sasanelli, CEO of the Andy Thomas Space Foundation said, "it was delightful to meet the 22 teachers from the South Australian primary schools involved in this Learning by Design space program. At the Andy Thomas Space Foundation, we aim to build an ecosystem that promotes and supports the highest quality space activities in Australia to drive progress in education and innovation."