We're excited to announce the winners of our recent Sail Away Challenge 3D design competition.
Run in conjunction with Professor Garfield and NYIT, this international competition attracted 368 entries from around the world.
The competition criteria was as follows:
Professor Garfield has heard that the world's sweetest tomatoes grow on a remote tropical island. He wants to get some of those sweet, sweet tomatoes for his lasagne sauce.
He needs a boat! We are calling all nautical engineers to design a 3D boat to help Professor Garfield out.
Professor Garfield has been analysing the situation. He has considered the weather conditions, his own weight and the amount of tomatoes he will need. He has determined the criteria his boat will need to meet:

The boat will need to be able to travel a distance of 26 inches (66 cm) in as short a time as possible (using a fan).
The boat needs to stay afloat when loaded with 5 marbles.
The competition was judged by Makers Empire's Director of Learning, Mandi Dimitriadis and Jon Soong, CEO, with input from Bob Levy from the Professor Garfield Foundation and Professor Stan Silverman from NYIT.
"We were thrilled to see the wide variety of entries for this competition," said Mandi.
"Choosing the winners and runner-ups was not easy but all of these students showed exceptional design skills and excellent problem-solving skills. We are sure Garfield will soon be feasting on some delicious lasagne sauce made from the world's sweetest tomatoes. He'll be there in no time with so many awesome boats to choose from. There are triangular hulls to cut through the water, breezy sails to catch the wind and specially made storage holds for the tomato loot. Congratulations to all!"
The winners will receive a Garfield t-shirt and original Garfield artwork designed by the creator, Jim Davis, in the post. The runner-ups will receive certificates.
Check out all of the entries, including these winning designs.
Sail Away Challenge Winners9-10 Years' Old Nautical Designer Winner: Anna H
School: Flint Hill, Oakton, USA
Anna say: this boat has a hollow cargo hole as deep as possible into the boat without letting it leak so it can hold as many tomatoes as possible! It also has A sail to let the wind push it as fast as it can! Also, there is a triangular point at the front of the boat to separate the water to go through the water faster!
9-10 Years' Old Nautical Designer Runner Up: Jamison and Liem
School: North Adelaide Primary School, SA, Australia
The boys say: Professor Garfield needs a boat to go get the best tomatoes to make the best lasagne. To do this he has to go to an island far away.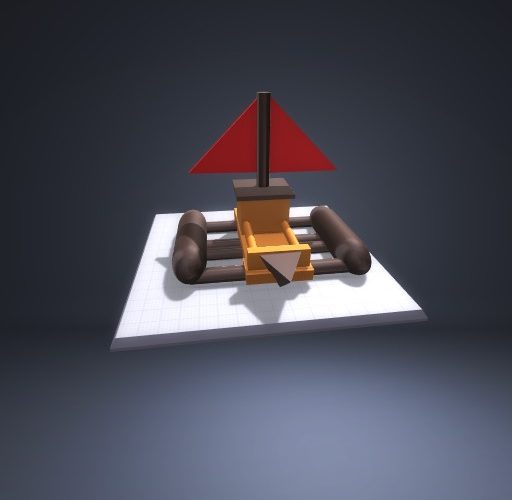 11-13 Years' Old Nautical Engineer Winners: Noah, Andy & Jack from Marie Mitchell's class
School: Fairfield Country Day School, Fairfield, Connecticut, USA
The teacher says: Hello! We are an all boys' school in Fairfield, CT, USA. This boat was created by 3 boys in my class as a collaborative project – Noah, Andy, and Jack. They chose to add a sail to their boat after printing. Their boat was created in Tinkercad and sailed the required 26 inches faster than any other group in the class at an impressive: 05.41 seconds
11-13 Years' Old Nautical Engineer Runner Up: Jake Titka from Alison La Spada's class
School: Rombout Middle School, Beacon, NY, USA
The teacher says: Boat was designed using Tinkercad in our 7th-grade Tech Ed course. A teacher is Alison LaSpada. Special features added, including the naming of the boat SS Lasagna!
Over 14 Years' Old Nautical DesignerWinner: RED-Johnathan
RED-Jonathan says: This boat design should be able to sail 26 inches because both sides are the same so it should be able to hold 5 marbles across the 26 inches using a fan without sinking.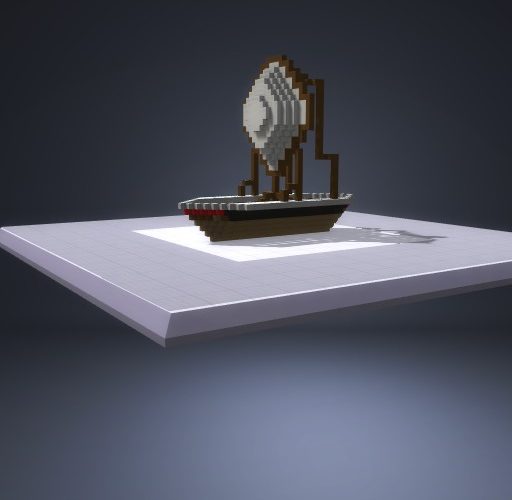 11-13 Years' Old Nautical Engineer Winner: Lindsay and Scarlett
School: Mildred E. Strang Middle School, Yorktown Heights, NY, USA.
The duo says: we worked together.
11-13 Years' Old Nautical Engineer Runner Up: Sheldon F, Caitlin k
School: Tuckahoe High School, Eastchester, NY, USA
The duo says: It's a boat, a red boat that when around 6 seconds in 26 inches.
11-13 Years' Old Nautical Designer Winner: Zane F
School: St Michael's College, SA, Australia
Zane says: This is the best boat for Garfield with G everywhere and lots of room for his tomatoes at the back