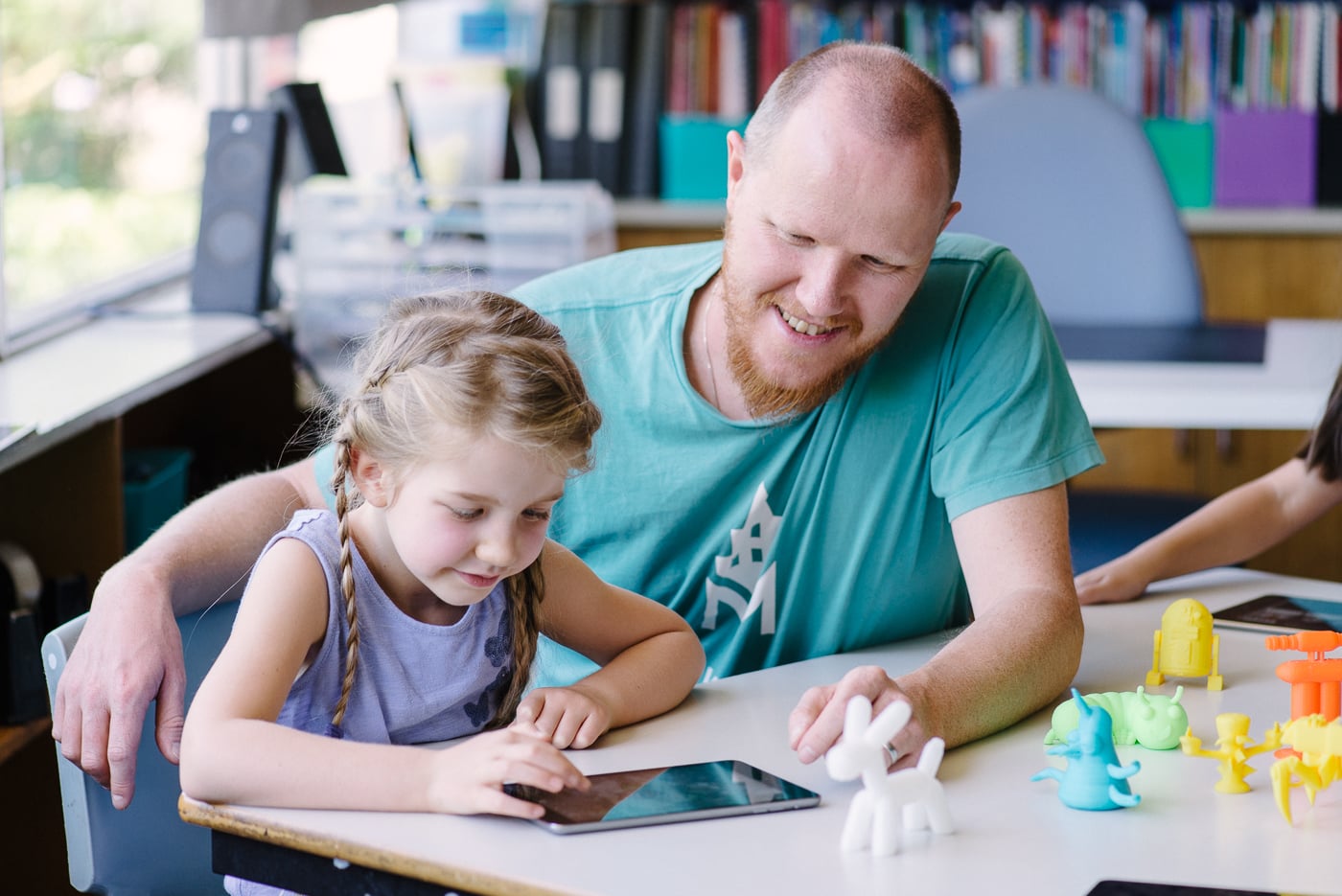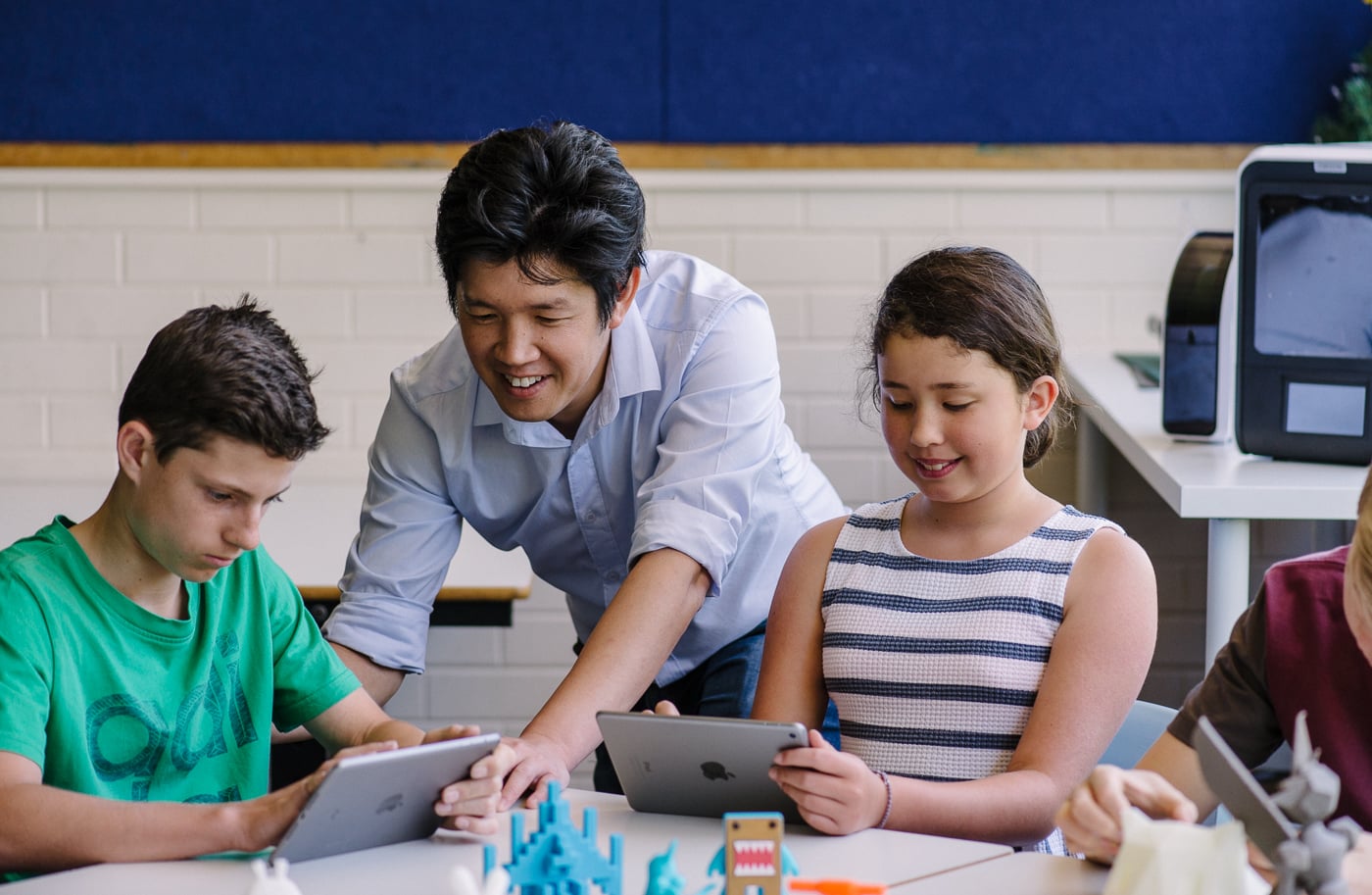 Two Friends Have An Idea
Makers Empire 3D software was conceived when Australian games designer Roland Peddie (left) noticed the creativity and problem-solving abilities displayed by video games players when customising game characters. After attending university in Adelaide, Roland worked at Ratbag Games, and then in Scotland with Realtime Worlds where he won a BAFTA for his work on the Xbox 360 title, Crackdown.
While working on a PC title, All Points Bulletin, Roland became intrigued by the impressive designs that players created using the game's simple design tools. Upon his return to Australia, Roland built an early version of the current Makers Empire 3D software and showed it to his then 4YO daughter, Ebony (left, above).
Encouraged by Ebony's response, Roland showed his software to university friend, Jon Soong (left). Jon had been working in software development at IBM, Internode and the Royal Adelaide Hospital and he was also a father. He immediately saw the learning potential of Roland's software and showed it to his wife, an educator, who helped them organise a trial of the software with a class of grade six students. Their instincts were confirmed when they saw the quality and complexity of the designs the students were able to create with Roland's intuitive design interface.
The Beginning of a Company
Jon and Roland decided to set up a company in December 2013 to develop the software for the education market.
They teamed up with Lap Leung (right, above), another Adelaide University friend, who had been working as a management consultant and developing his own consumer applications.
The trio then met Anthony Chhoy (right, below) at an early pitch day. Anthony had just returned home to Adelaide after a successful decade working in London and Prague as the Executive Vice President of a large European media company.
Married with three young children, Anthony had been considering investing in Makers Empire but he was so convinced by the company's global potential and ability to make a difference to young students he ended up joining the team as the fourth co-founder.
Thus, in 2014, Makers Empire was born.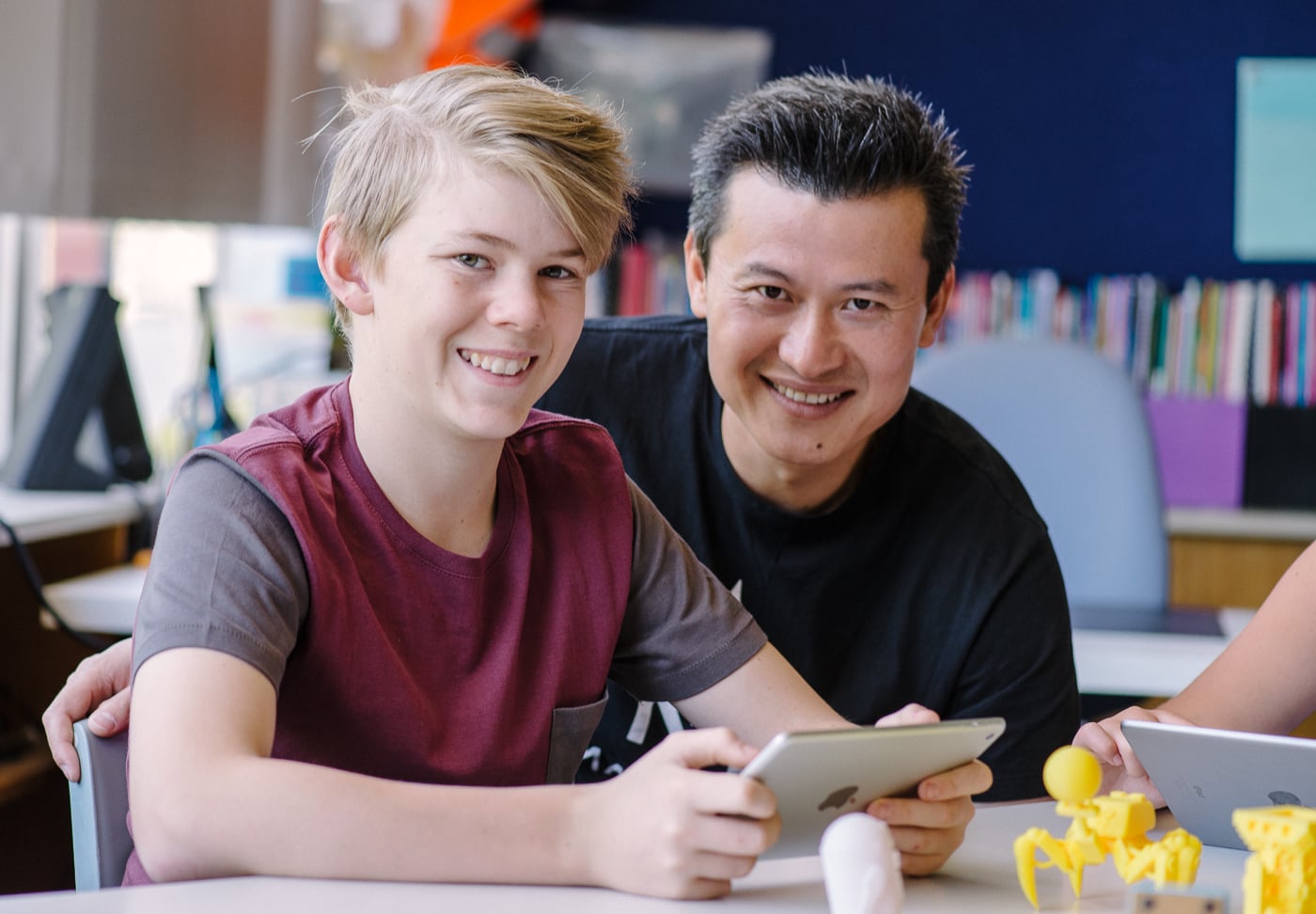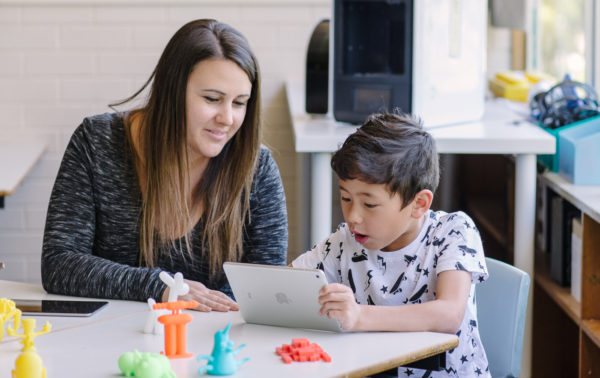 The Lightbulb Moment
While early classroom trials showed that students responded enthusiastically to Makers Empire 3D software, results also showed that teachers weren't sure how to integrate 3D design and printing into their teaching practice.
Most teachers were new or fairly new to 3D design and printing and they didn't have the time needed to figure out how to use the technology as a teaching tool. This meant classroom usage was likely to be intermittent and therefore much less effective in terms of improving student performance, learning and engagement.
It was clear that Makers Empire's 3D software would only achieve limited educational benefits unless teachers were supported by expert teaching tools, resources, professional development and training.
The Education Expert
Anthony then met Mandi Dimitriadis (right), an experienced classroom teacher and developer of curriculum for the South Australian Education Department.
Impressed by her enthusiasm for learning with technology and her years of experience developing quality curriculum for classroom teachers, the company enlisted her to lead a Learning Improvement team.
Mandi's expertise would help ensure effective and efficient integration of 3D design and printing into everyday teaching practice.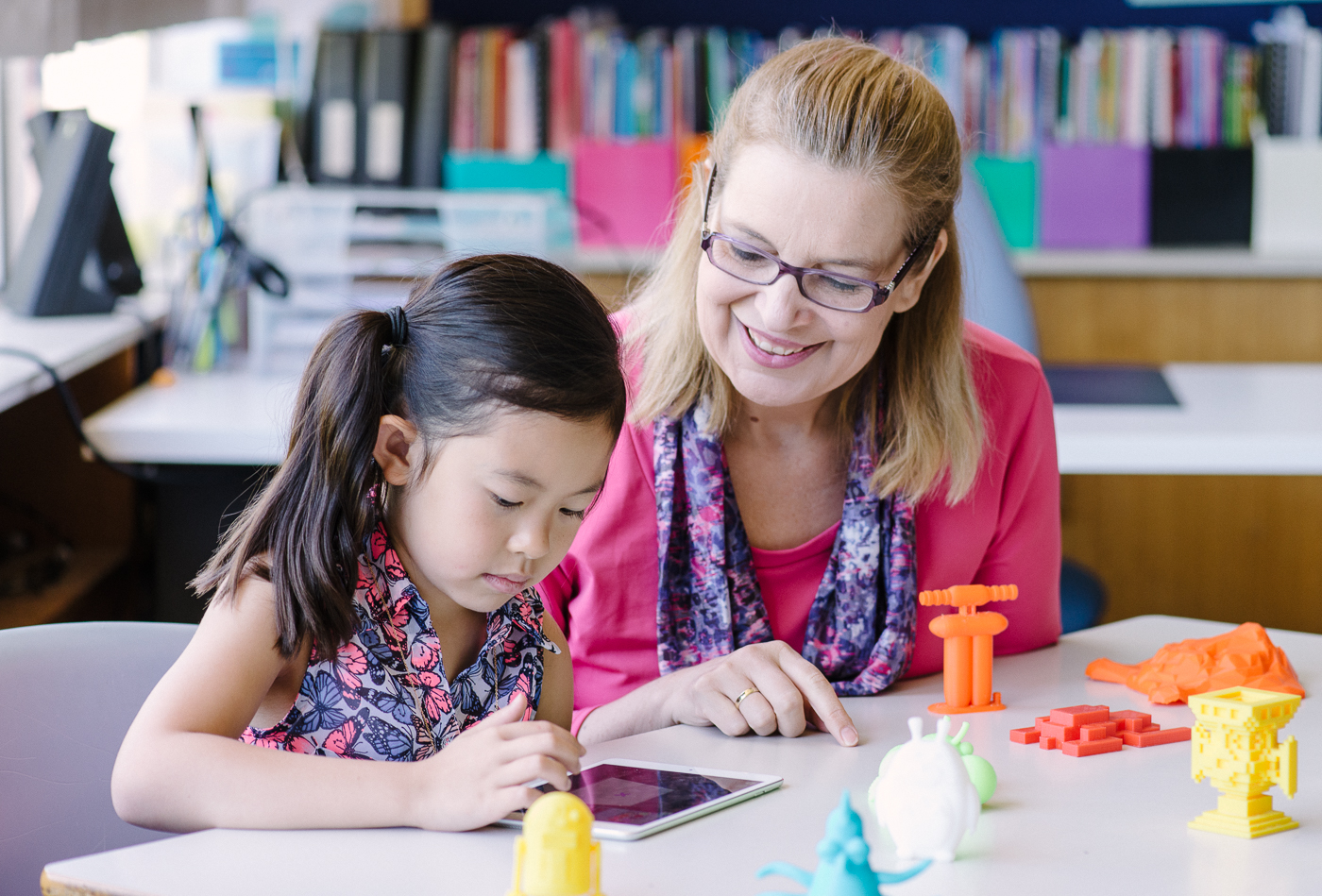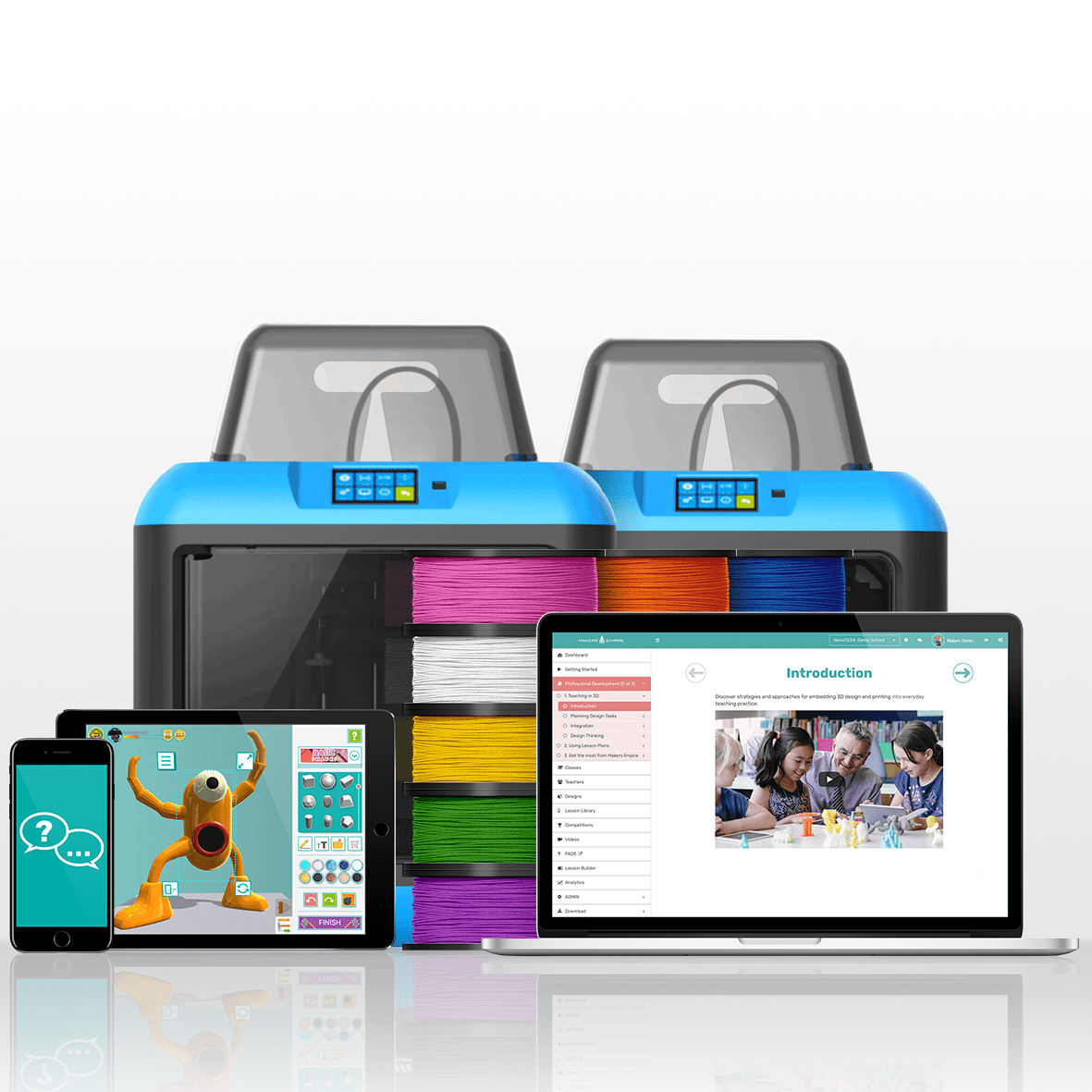 Design Thinking for Grades K-8
Over time, Makers Empire has evolved to produce a number of innovative solutions for primary, elementary and middle schools to help educators teach Design Thinking, STEM concepts and 21st century learning skills with 3D design and 3D printing.
Our complete solutions include easy to use 3D software and 150+ lesson plans aligned to the Australian Curriculum, the American Common Core standards, ISTE Standards for Educators and Next Generation Science standards.
To ensure successful implementation we provide professional development and training for teachers, a teacher's dashboard for easy class management, a school-wide implementation plan, and ongoing support. All our solutions can also be bundled together with 3D printing hardware and accessories.
Our products are continually improved by feedback and suggestions from our global teaching community so that they truly meet the needs of schools and teachers.
Makers Empire Team
Today, our team is based in Australia, America and Asia. Together, we work across time zones to ensure our global teaching community is always supported.
Most of us are parents with pre-school or school-age children. All of us are passionate about the work we're doing because we believe that we're helping today's students — and our children — gain the skills, mindsets and dispositions they'll need to thrive in the future.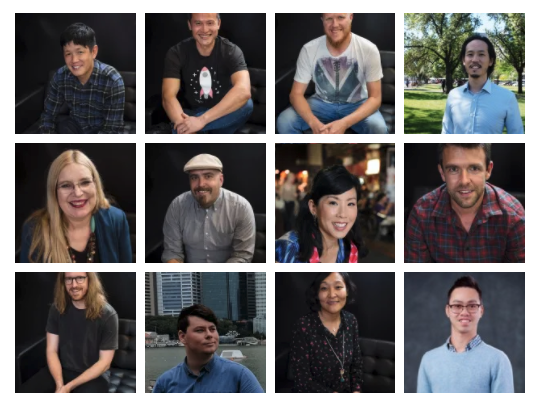 Key Dates for Makers Empire
Today, Makers Empire helps 16,000+ educators teach Design Thinking and STEM using 3D design and printing to 850,000+ students in forty countries around the world. Together, we're helping to create a new generation of thinkers, creators and problem solvers. Join us.
So much has happened since those early years captured above. So we created a linear timeline to celebrate all the major milestones we've achieved over the last five years.