Using Makers Empire students can design prints in full-colour, and customise colours to suit their designs. However, most 3D printers used in schools or 3D printing services used by schools can only manufacture 3D prints in one or two-colours. These 3D prints can then be left as they are or further painted or drawn on with other colours as desired.
Until recently, full-colour 3D printing was prohibitively expensive, even if you had access to a machine that could print 3D designs in full-colour. But recent technological advancements mean that full-colour prints are more reasonably priced. So Makers Empire is happy to introduce our new full-colour 3D printing service called MakeShop. Teachers and students can order full-colour 3D prints of their Makers Empire designs via Makers Empire and have the finished product delivered directly to their school or home.
MakeShop's full-colour, high quality 3D prints of 3D designs made with Makers Empire can be used to both deepen student engagement and learning, and to create wonderful mementos, awards, trophies and gifts.
How to Use MakeShop at School
The Makers Empire MakeShop is a great way to bring your students' creative designs to life and create high quality, lasting artefacts of their creativity and design thinking.
The promise of an amazing looking design for a special purpose is a great incentive for students to take care with all stages of the design process and carefully iterate their designs until they have an end-product they are proud of and want to share with others. 
Ordering students' designs through the Make Shop is ideal for:
End of year or graduation keepsakes designed by the graduating grade level, or by another grade level as a gift for graduating students.
Unique gifts for special occasions such as Mother's Day, Father's Day, or Christmas
Awards for achievements in school events such as sports carnivals, performances, and academic activities. Think trophies, medals or badges!
Creating products to sell as part of a fundraising endeavour, either for the school, a charity, or a community project.
Encouraging entrepreneurship in students. Imagine having your own jewellery or figurine business.
How to Order Full-Colour Prints Using MakeShop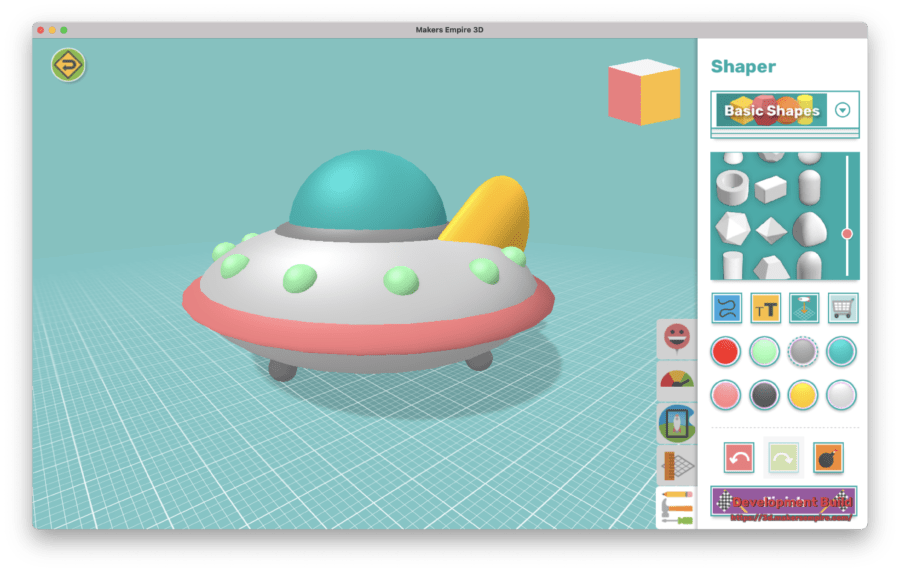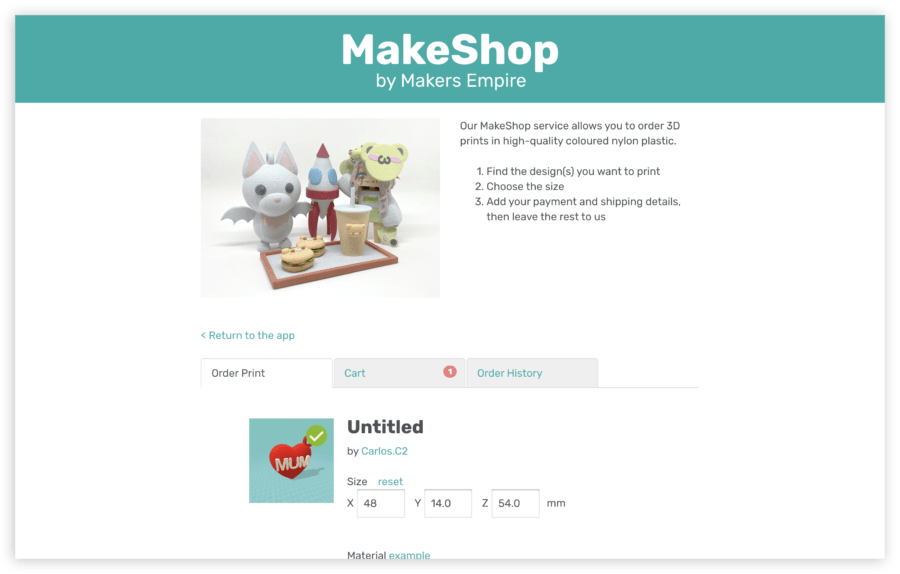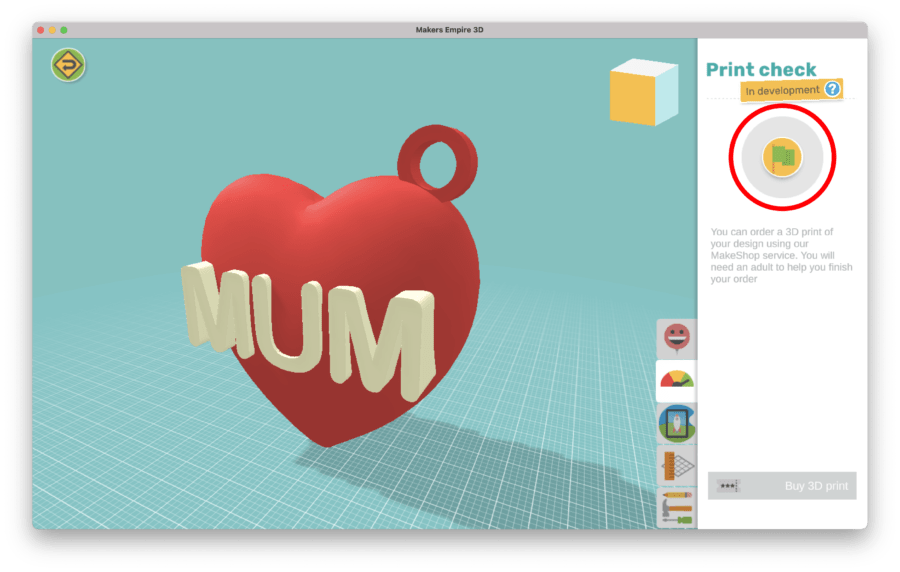 The process for ordering 3D prints with MakeShop varies depending on if you are a home or school user:
For Home Users: Within the free Makers Empire 3D design app, home users first create a design and then test its print suitability by running the built-in print check. Once they are confident that their design will print successfully they can click Buy 3D Print to order a print of their design. They will then be able to order and pay for their full-colour print via the Makers Empire MakeShop website. Please note that home users will need permission from their parent/guardian and a valid credit card to use the MakeShop service.
For School Users: students cannot purchase MakeShop prints themselves as there are no in-app purchases possible for students. However, teachers can use MakeShop to order colour prints for their students. Within the Makers Empire 3D design app, schools users first create a design and then test its print suitability by running the built-in print check. Once they are confident that their design will print successfully they can click request a 3D print to notify their teacher that they are ready to print. Teachers will see this notification in the Teacher Dashboard and can then follow the step-by-step instructions to order prints for their students.
Frequently Asked Questions about MakeShop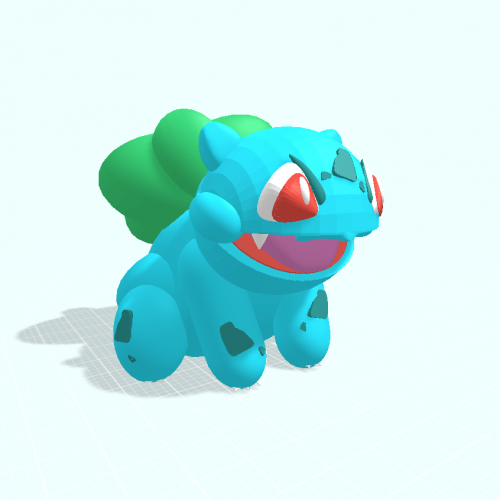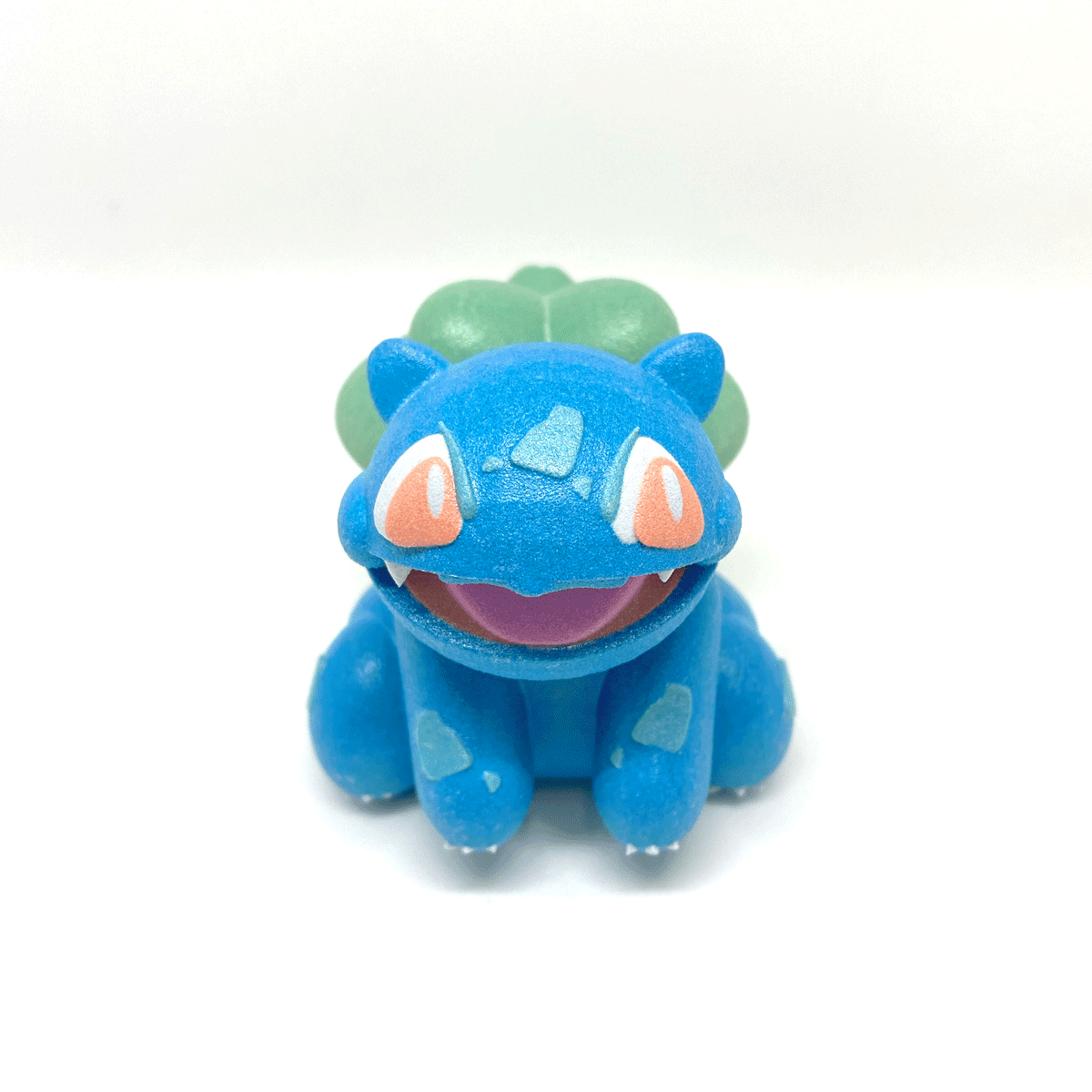 How much does it cost? The price is related to the size of the solid print and this can vary enormously.  For example, a small pendant the size of a regular marble (say 14mm diameter) could cost around USD$5. A full-colour print the size of a table tennis ball (around 40mm diameter) could cost around $US30. 
How big are the finished prints? They range in size from say 1.4mm up to as big as you want. But the cost of larger prints can be prohibitive.
Is the colour accurate? The colours are very vibrant and are close to the original design colours but colours do appear differently on different computer monitors.
How heavy are the prints? The print is solid but the nylon material weighs 1.5grams per cubic centre. So, for example, a regular-sized marble would weigh 2.2 grams.
How durable are the prints? Very durable. This printing is used for commercial collectibles and keepsakes. 
Will the colour fade? If kept out of direct sunlight, the colour should remain vivid and strong for years.
Have another question? Please email us at info@makersempire.com.