Makers Empire is happy to announce a new 3D model embedding tool that will allow you to display your students' 3D designs on your school website and in presentations in their full 3D glory.
As regular Makers Empire users will know, designs made in Makers Empire can be viewed in their full 3D glory within the Makers Empire app and via the Makers Empire website via the Makers Empire Gallery. Until now, teachers wanting to show their school communities their students' designs made in Makers Empire could only share representations of 2D models via screenshots. This limits the amount of information and detail that can be shared.
The Makers Empire team have now added a simple tool so that you can share your student's designs as 3D images in your school website, PPT and word presentations and videos. So let's compare two great student designs in 2D and 3D representations. Here are they are as they appear as a 2D screenshot. 
Now these designs look fantastic but you can't see all the detail of the 3D design. So now let's view the same designs again but in 3D.
With this 3D view, you can view the whole design and see all of the shapes. 
How to Embed 3D Images into a Presentation
Login to the Teacher Dashboard and then find your selected image.
Once you have found it, click on 'download GLB' and then follow the instructions on on how to insert files included on these backgrounds or at the top of this post. 
How to Embed 3D Images into a Website
You can also embed 3D images into your school website as we have done above. 
To do this, visit the Makers Empire Gallery and search for your selected design by its name by using the search bar.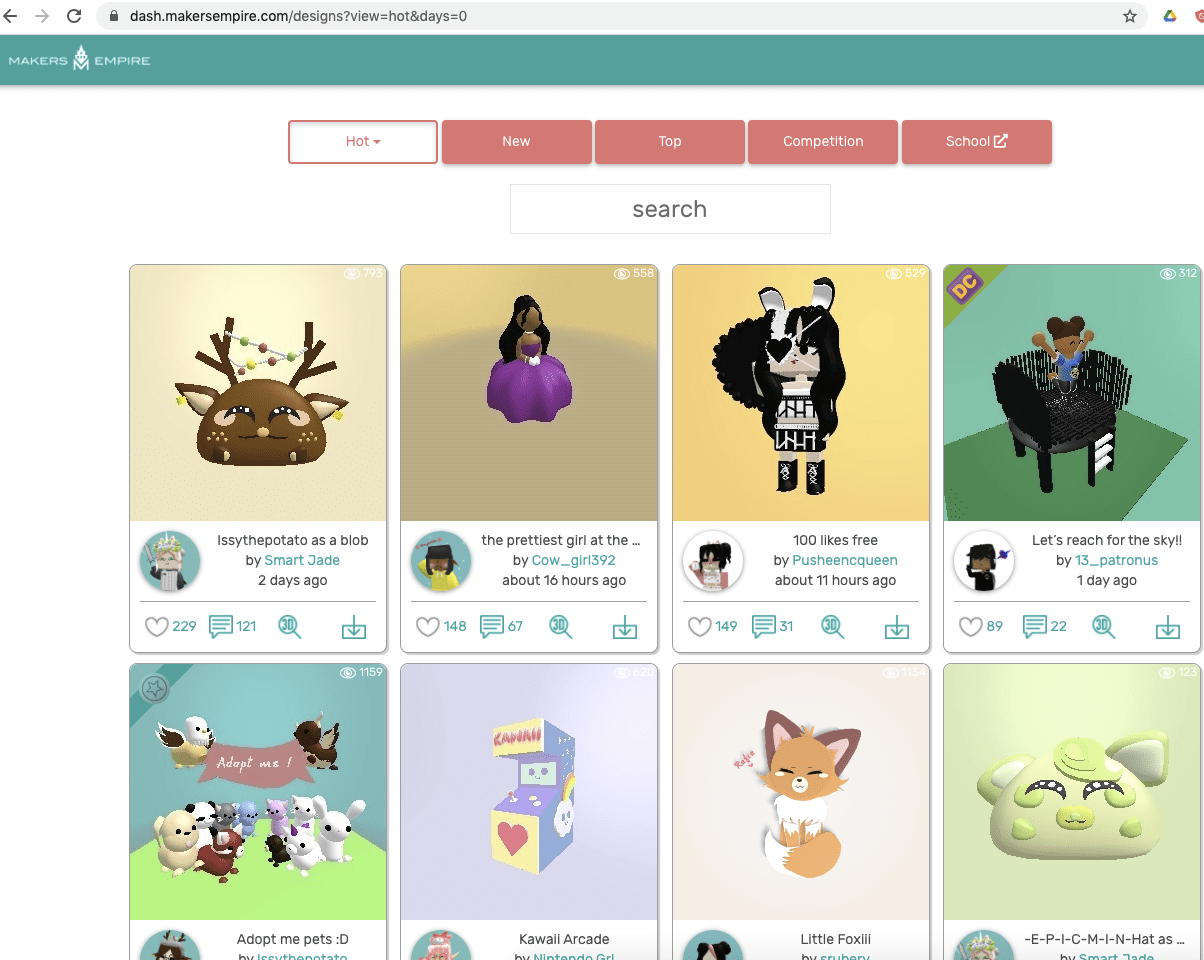 Once you've found your design, click on it and then click on the 'share' icon found at the bottom left of the design. 
Then clik on the </> icon on the far right of the popup. This will let you copy the embed code.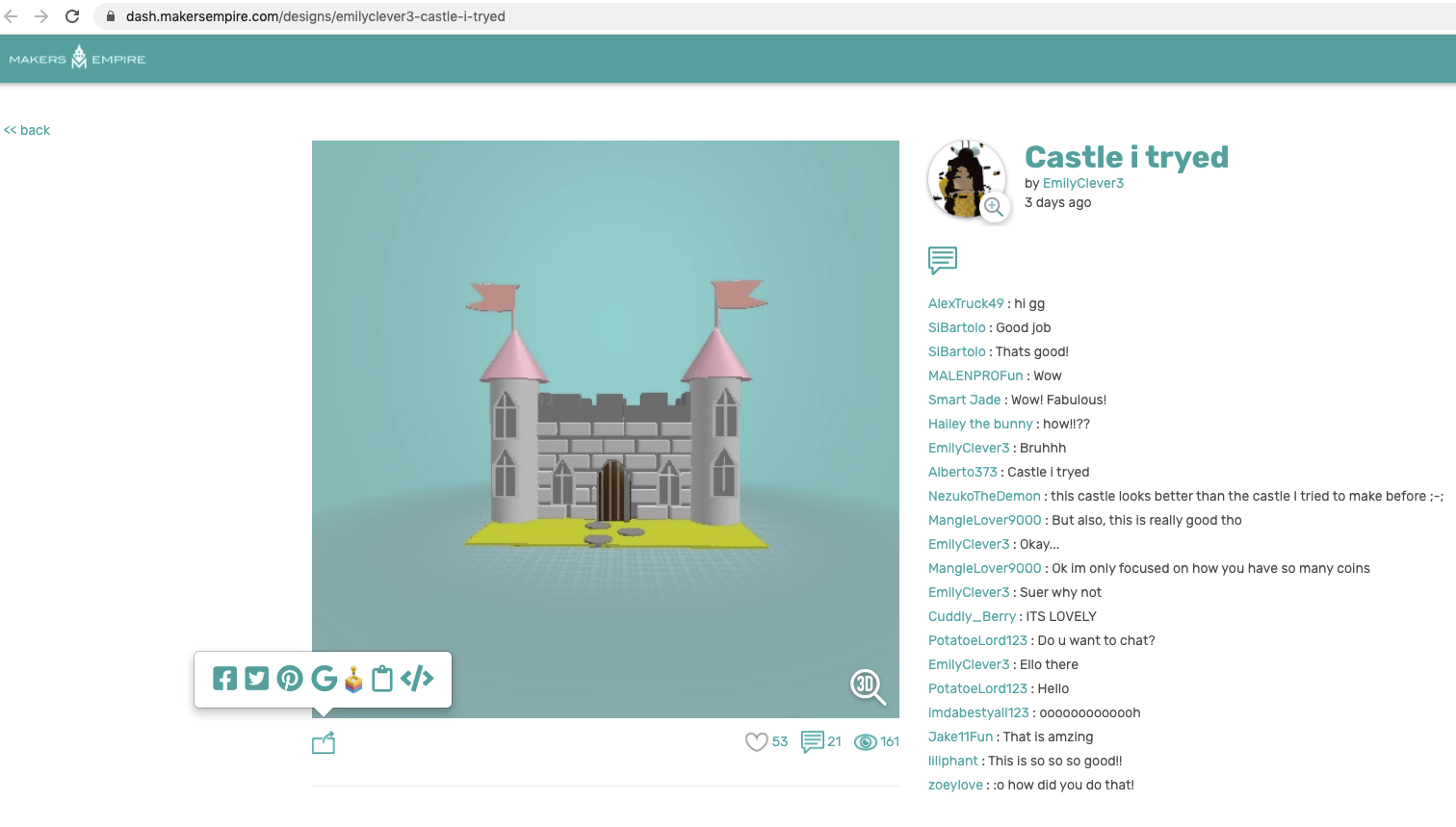 Paste this embed code into your website as you would usually do. 
If you are using Elementor on a WordPress website, as we are, this means inserting the code into your site using the HTML element.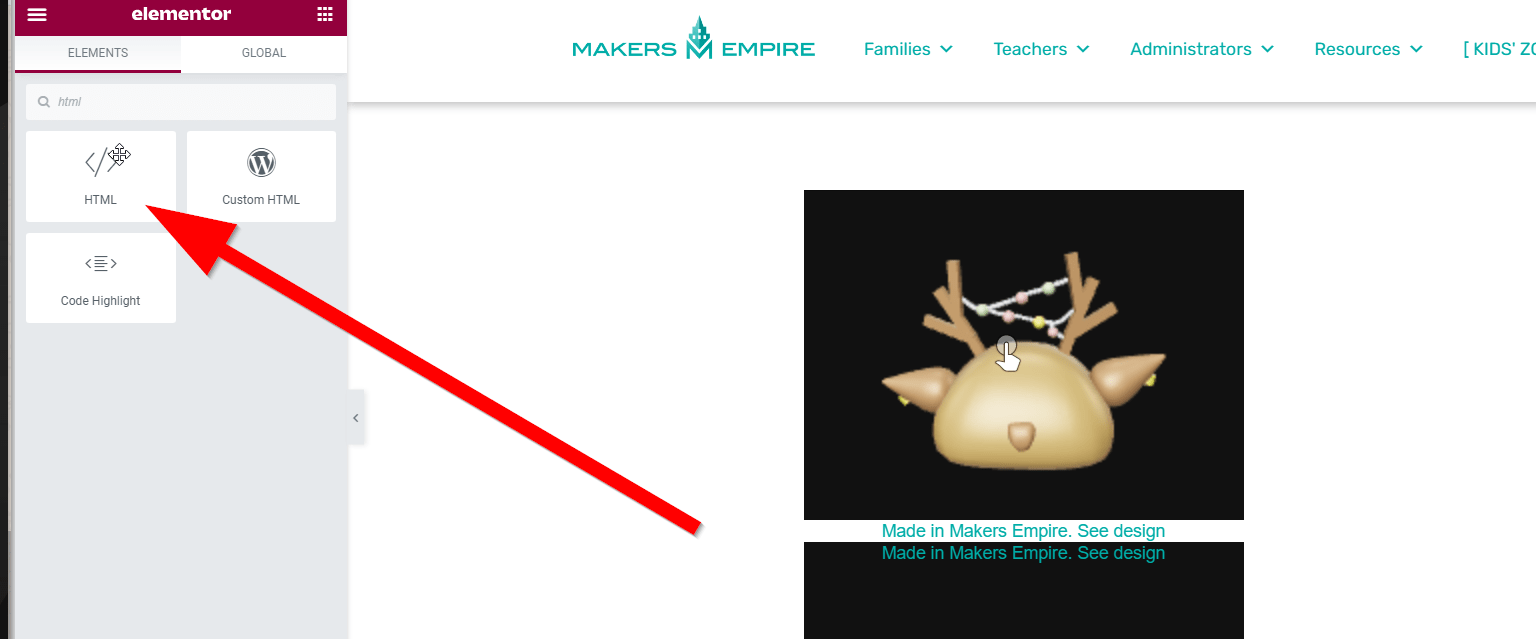 We hope this new tool allows you to showcase and share your students' designs in all of their 3D glory.