As someone who listens to MrKempNZ's EdTech Chat Podcast, you understand the learning potential of 3D technology.
Makers Empire helps schools maximise the learning potential of 3D technology, cover Design & Technologies curriculum, and teach Design Thinking, STEM concepts and 21st-century learning skills.
Teachers are supported by comprehensive resources, easy to use software and class management tools, professional development, and ongoing support provided by Makers Empire's customer service team.
"…a game-changer in the 3D design game for our students of all ages. This is a great design and creation tool that teachers and students can use to be innovative and share ideas with a vibrant community of makers. With Makers Empire, students learn how to identify needs and opportunities and then create, prototype, test and refine designs of solutions using 3D printing."
Craig Kemp, global EdTech & digital transformation consultant, speaker and podcast host
This slideshow requires JavaScript.
Enter the Giveaway for EdTech Podcast Listeners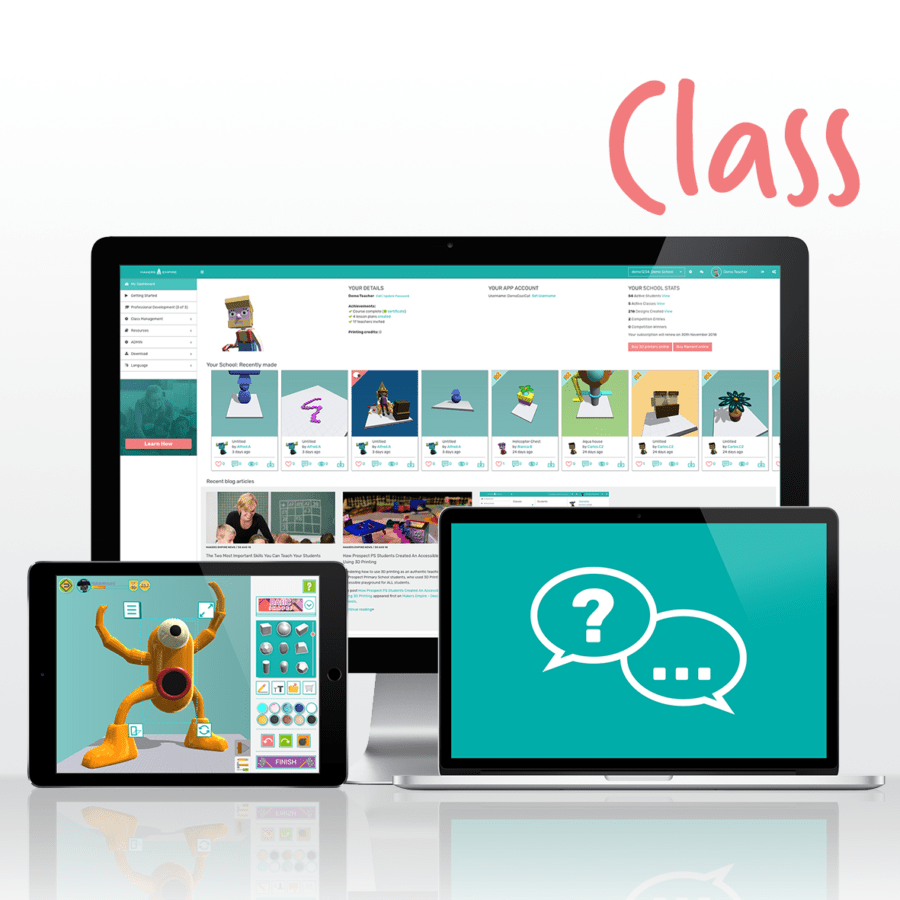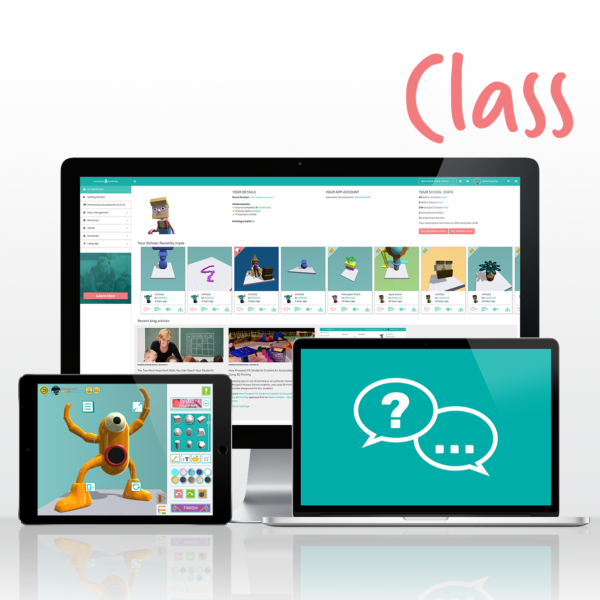 A Makers Empire class subscription is priced at $299/class/year and includes:
Full Makers Empire 3D app
1 class
30 student accounts
2 teacher accounts
2 hours Online professional development
Curriculum-aligned design missions
Built-in assessment tools
150+ Curriculum-aligned lesson plans
Download 3D designs (STLs) for printing
Win a Makers Empire class subscription for you and your students by tagging MrKempNZ and Makers Empire on Twitter (or your social media of choice) and posting about why you deserve to win a class subscription.
This competition ends 9am SGT on Wednesday 27 May.
"I have worked with several design software but Makers Empire is the easiest to use… One of the best things students learned is that it is okay to not get the "right" answer the first time, or second time. Students know that "failing" is part of the design process and problem solving,"
Casey Corn, STEM Teacher
Chesnee Elementary School, USA
Backed by Macquarie University Research
Students were highly engaged with the 3D technology, and the idea of solving genuine design challenges – it helped boost their confidence and resilience when dealing with setbacks, particularly for those less capable students.
Teachers became more comfortable with technology, and more collaborative and flexible in their teaching.
All of the 24 classroom teachers who participated in the focus group expressed a desire to integrate 3D design-based makerspaces into their future classes.
Accredited by Education Alliance Finland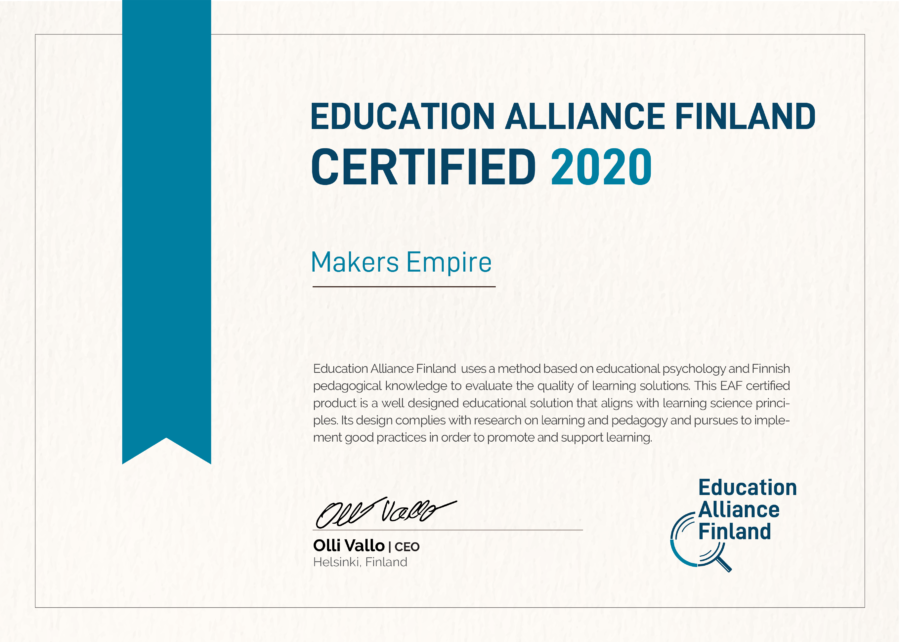 In March 2020, Makers Empire received certification from Education Alliance Finland for pedagogical quality.
The EAF's 80-page report (available upon request) included the statement that Makers Empire was "a robust teacher training system that fully explains how the solution can be used to promote design thinking, as well as combining it with classroom activities to learn the whole design process."
The report also noted that Makers Empire has "plenty of lesson plan ideas, and a lesson plan creator, for teaching across the curriculum (e.g. combining history with design)" and that "the system of points, competition, and sharing one's work encourages the user to be original, create good work, and collaborate with others."
The EAF report concluded that "Makers Empire is a great way to teach and learn 3d-modelling, games and other elements support learning well."
Get the 20% Discount Offer for EdTech Podcast Listeners
Receive 20% off the usual price when you purchase a Makers Empire's School Subscription or a custom learning program for multiple schools. Use this discount code — MrKempNZ — when requesting a quotation to qualify.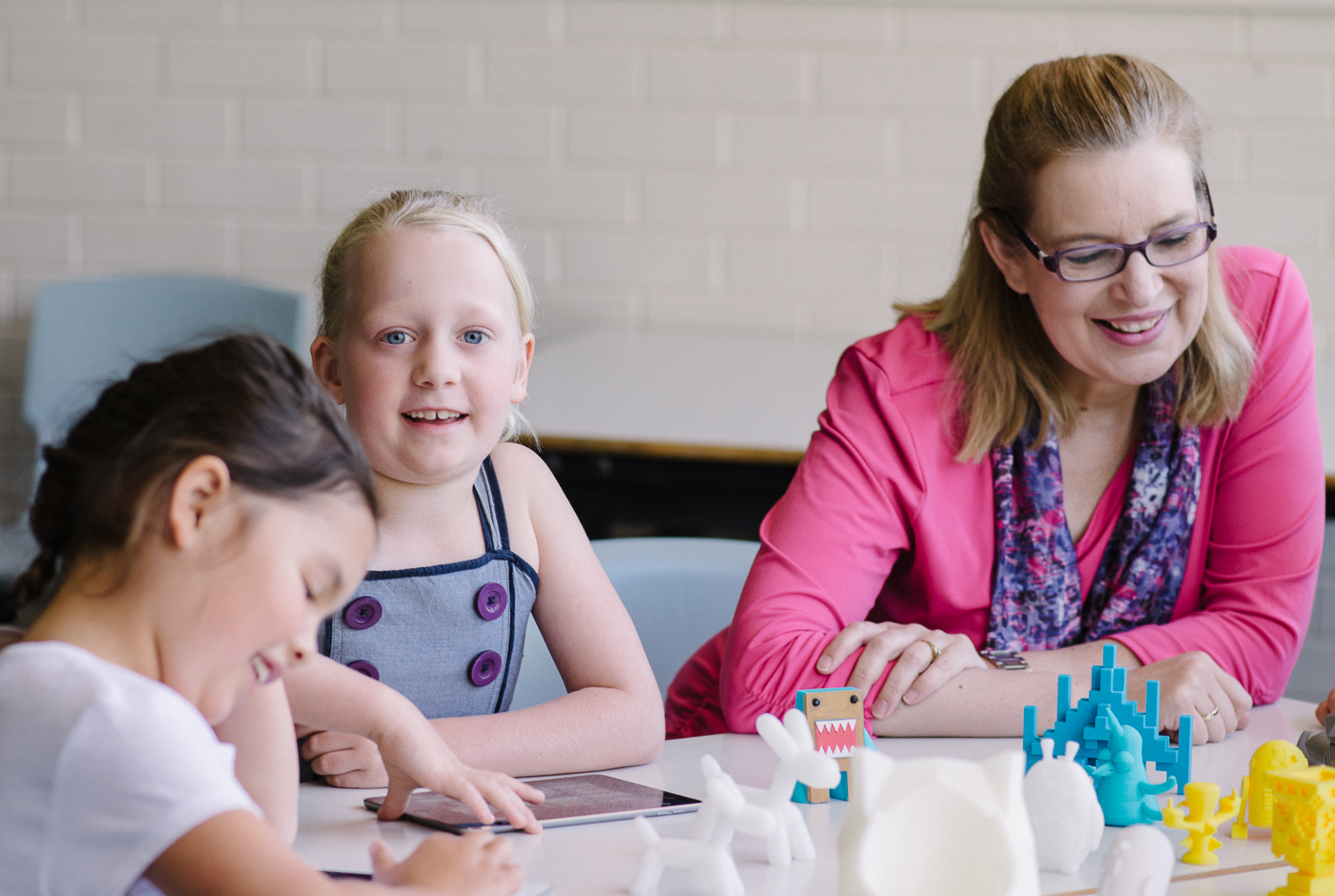 When you sign up to a Makers Empire School Subscription you're joining a global community of educators who believe, as we do, that every child can make their world better. At Makers Empire, we're proud to work with teachers to help create a generation of design thinkers, makers and problem solvers. Join us.
"…our staff were genuinely impressed… The Makers Empire 3D printing iPad app exceeded our expectations. The design and creative elements of this software have been carefully designed to engage children while opening up numerous educational opportunities and learning experiences. We loved the Teacher (Dashboard) with its support, ideas and integration of the Australian Curriculum." 
Stephen Corcoran, Director of Digital Learning
St Stephen's School, AUSTRALIA
"The software is easy to use and kid friendly… The curriculum has been great and it even fits into the objectives that I am currently teaching…When we first started using the curriculum I thought it was going to be a huge task getting my students to learn this. But instead of teaching, I have become a facilitator. They have really taken off and are helping each other solve problems. When we end our day I may see about 20 designs that were created, but when we start the next day I see that number increase to about 50. They are even designing at home,"
Irene Barry-Philord, Teacher, Eneida M. Hartner Elementary, USA
Get Your Quotation
Tell us a little more about your school or group of schools so we can generate your personalized quotation.
We promise never to share your information – see our privacy policy.