Goh Kok Ming is a primary teacher and enthusiastic EdTech advocate who has been working for six years at an Under-Enrolled School in Perak, Malaysia. His entire school consists of only 27 students from Malay, Chinese and Indian backgrounds. Although his school is small, it has six grades as well as mixed classes for few grades. 
Recently, Goh Kok Ming was introduced to Makers Empire via two online professional development workshops Makers Empire ran for some of MDEC's Cikgu Juara Digital (Champion Digital Teachers).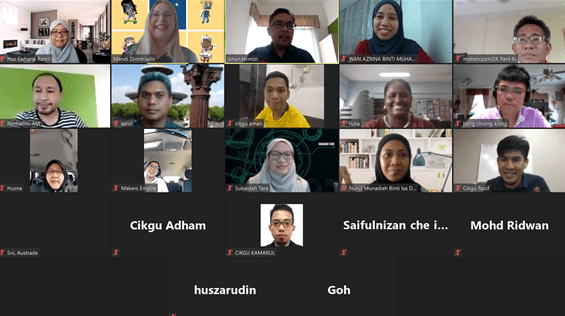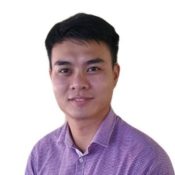 We asked Goh Kok Ming to share his experiences of using Makers Empire in his teaching with us. You can follow Goh Kok Ming on Twitter. 
What are the joys and challenges of teaching? 
What I enjoy most about teaching is the satisfaction that students give me. Under-Enrolled Schools usually face contextual challenges, such as both digital and physical learning gaps. In my school, the students come from various socioeconomic backgrounds and some have low self-esteem regarding learning. To address these challenges, I have been trying to bridge the gap between rural and city schools among my students.
What is your role at your school?
I have been playing a game-changer role to spice up my students' learning by trying and implementing programmes and activities to expose my students to the outside world. For instances, a robotics bootcamp was carried out to expose students to the robotics world and a 3D printing workshop was carried out to help prepare students to be future-ready students.
How has your school been impacted by COVID-19? 
COVID-19 has been impacting our school since 2020. Our way of teaching has to be reimagined according to the current situation and learning needs. Our school was closed tentatively at times to fight the pandemic. However, educators have been trying their best to keep students' home learning accountable, relevant and engaged. Personally, I have been carrying out few engagement activities like STEM challenges and Chocolate 3D Moulds to keep my students learnt during school closures.W
How is your school using Makers Empire? 
Makers Empire does help us a lot during these school closures whether in the classroom or remote learning. Few projects were carried out during this hard time by using Makers Empire. For example, we used Makers Empire to design a 3D chocolate mould and printed it with 3D printer. We found this free lesson provided in Makers Empire interesting and it suited our learning objectives: students needed to design and accomplish a project-based learning portfolio, integrating computer science and mathematics.
What do your students think of Makers Empire? 
My students found Makers Empire very user friendly, easy to handle and interesting. They can make their own 3D models easily and amend their mistakes confidently. Few students commented that they love to use Makers Empire as they can visualise their products before making it into a real models.
.What have been the benefits of using Makers Empire? 
It's easy to handle and there are lot of courses that can be used to enhance knowledge and skills for free. Most importantly, it is cloud-based and saves space in devices.
What advice do you have for those new to 3D design/printing?
We need to give ourselves a try with new things and only then (can) we can try it with our students. Teachers were (initially) resistant when I introduced 3D design and printing due to (a lack of) self-confidence of handling this technical thing. To address this challenge, we carried out a simple 3D design and printing by using Makers Empire to get teachers involved and hands-on. Eventually, they found it easy and fun!