Makers Empire recently ran a Summer Explorers programme for Expo 2020's school program, which aims to connect teachers and students throughout the UAE for a once-in-a-lifetime learning experience. The Expo 2020 event was postponed from last year to allow all participants to safely navigate the impact of COVID-19 and will run from 1 October 2021 to 31 March 2022 in Dubai, UAE.
Makers Empire was introduced to the Expo 2020 organisers by Austrade. Emmet O'Sullivan, Global Engagement Manager at Austrade explains, "Austrade helps Australian exporters understand and expand in international markets by helping reduce the cost and risk of doing business. Austrade's network of offices across ASEAN and the Middle East has assisted Makers Empire to explore and enter new markets and access opportunities such as Dubai Expo 2020."
With Expo 2020 being based in Dubai, UAE, the Summer Explorer programme was an opportunity for Makers Empire to further ties to the Gulf State: Makers Empire has an ongoing partnership with Dubai based EdTech consultancy, Ibtikar and the UAE Ministry of Education. This pioneering, multi-year partnership involves supporting the Design & Technology Curriculum team at the MoE to embed Design Thinking and 3D design concepts in their Primary Curriculum and rolling out 3D technology and Makers Empire to 235 public primary schools throughout the UAE.
Summer Explorers programme for Expo 2020
Makers Empire's Summer Explorers programme theme was Water Week, which aligns with the United Nations Sustainable Development Goals and encourages students to design solutions that will help conserve water. 
"The Expo 2020 organisers asked us to put together an online program for students so we came up with a program focused on solving real-world problems relating to water. There are many similarities between Australia and the UAE in terms of the climate, environment and need for effective water conservation programs. So we thought this was a very relatable issue for students to tackle," said Mandi Dimitriadis, Director of Learning at Makers Empire. 
The Summer Explorers programme comprises four key activities:
Live online workshops delivered by the Makers Empire team were attended by 600 UAE students. Student engagement during the sessions was excellent, with students enthusiastically asking and answering questions. Click on the images in the slider for a closer look or watch the replay on YouTube. 
2. Basic Training Tutorials
Students completed 6,045 basic training tutorials in Makers Empire's Training Lab. Basic tutorials are designed to help students learn how to use the tools and features in Makers Empire to create their own original designs.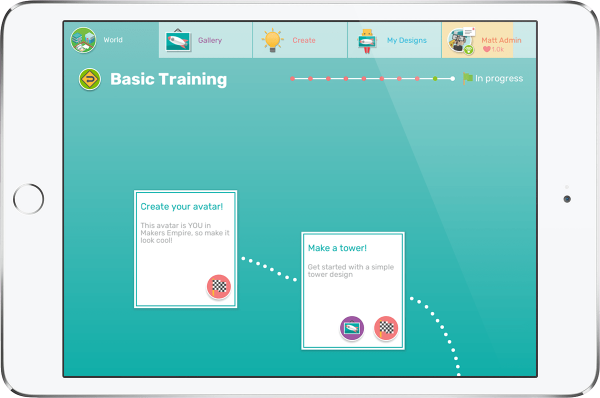 3. Water Week Competition
Over 300 students entered Makers Empire's Water Week design competition. This Design
Thinking competition aligned with the United Nations Sustainable Development Goals by encouraging students to design solutions that will help conserve water.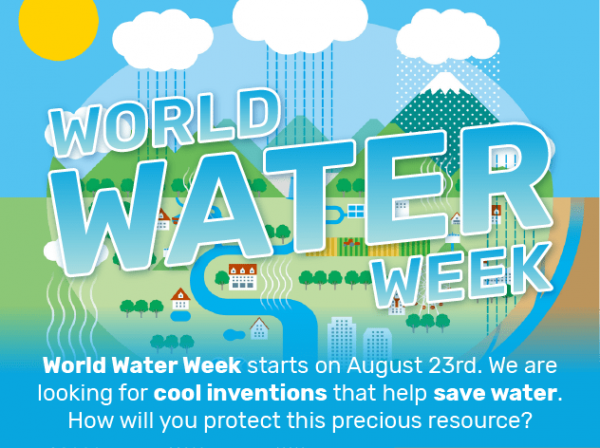 4. Creating Original Designs
Students created almost 12,000 designs using Makers Empire's easy to use 3D design app. Click on the images in the slider for a closer look at some of their water-themed designs.
Feedback on Summer Explorers
Feedback from students who participated in the Summer Explorers programme was extremely positive, including:
"This has been super fun."
"This was so amazing."
"I love this workshop soooooooooooooooooo much!!!!!!!"
"Now I will visit Australia (at) Expo."
"Woahh that sure motivated me. This was such a fun experience thank u guys so much."
Partners involved in Summer Explorers were similarly pleased with the programme's activities and outcomes:
"The Expo School programme is designed to engage students and inspire the educational community through various initiatives, and our very successful Summer Explorers virtual camp is one of these. This particular initiative has been a wonderful opportunity for us to showcase the different collaborations we have in place with participating countries. The Makers Empire workshop, conducted in collaboration with the Australia Pavilion, offered eager young learners everywhere a truly unique and interactive approach into the world of design thinking – a world they will certainly see more of when they visit Expo 2020 Dubai soon," said Alya Al Ali, Vice President, Expo School Programme.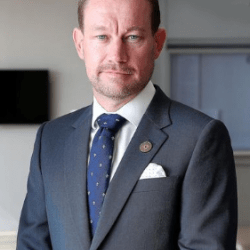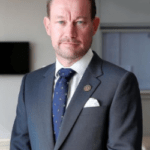 "We are excited to see Makers Empire supporting the Expo 2020 agenda of 'connecting minds and creating the future', engaging youth in applying design thinking skills to address real-world challenges," said  Justin McGowan, Australia's Commissioner General for Expo 2020 Dubai.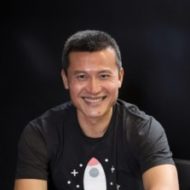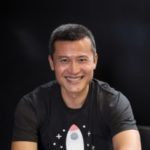 "It was a delight to engage UAE students with our water-themed program for Expo 2020's Summer Explorers programme, and promote a greater sense of connectedness between our two countries. We look forward to continuing the partnership with more theme-based Makers Empire programmes at Expo 2020," said 
Anthony Chhoy, 
co-founder of 
Makers Empire.