Makers Empire is proud to announce that we've received a LeanLab fellowship for a research pilot of our 3D learning program so we can develop a better, scientific understanding of how our 3D learning program might best serve American schools.
LeanLab is an organisation that builds communities and launches transformational innovations into K12 schools. It is funded by foundations such as the Chan Zuckerberg Initiative and The Bill & Melinda Gates Foundation.
LearnLab's six-month research pilot accelerator will introduce Makers Empire to selected schools in its Visionary School Network, a collection of American school sites that will serve as living pilot locations for Makers Empire's 3D learning program.
LEANLAB attracted more than 120 applicants from six continents to its fellowship program this year. The fellowships were awarded to the following 10 companies, who met in Dallas this week to begin the fellowship:
Makers Empire, Adelaide, South Australia — Makers Empire helps K-8 educators teach design thinking, STEM and 21st-century learning skills with 3D printing and 3D design so they develop the critical thinking, design thinking, creative, collaborative and problem-solving skills and growth mindset they'll need to thrive in the future. (Network partner: Academy for Integrated Arts, Operation Breakthrough)
CTE Gig, Kansas City — CTE Gig is a software platform that builds awareness while lowering stigma to develop career connections over time that form a pipeline, so more students, especially women, and underrepresented groups can enter these careers.
Latinx Collaborative, Kansas City — The Latinx Ed Collaborative aggressively seeds education pipelines with quality Latinx talent while building a supportive community of Latinx education professionals to proactively address attrition.
Emote, Oakland, California — Emote continually collects and analyzes SEL (socio-emotional learning) data to deliver insights to the right person at the right time — empowering schools to deliver proactive support to 100 percent of students with existing staff. (Network partner: Benjamin Banneker Elementary, Kansas City Public Schools; Guadalupe Centers High School, Guadalupe Centers)
Floop, Seattle — Floop is a web and mobile platform that helps teachers give meaningful feedback faster and teaches students to use feedback to learn. (Network partner: Van Horn High School, Independence School District)
Flyer Connect, Denver, Colorado — Flyer Connect empowers families to get engaged with their children's education and gives schools a simple yet powerful platform to keep families informed and participating. (Network partner: San Juan BOCES)
Indigo, Niwot, Colorado — Indigo is a sophisticated data platform that delivers real-time actionable insights to students, parents, teachers, counselors, and administrators. (Network partner: Blue Valley CAPS, Blue Valley USD)
Intervene, Houston — Intervene is a comprehensive intervention system that assesses students, analyzes data, and tutors students online in groups of four, to provide accessible, high impact tutoring to schools and districts. (Network partner: KIPP Endeavor Academy, KIPP Public Charter Schools)
Speak Agent, Rockville, Maryland — Speak Agent is a breakthrough digital platform that empowers diverse learners of all ages to quickly and deeply master challenging academic language and concepts critical for success in schools and careers, accelerating learning by three times with only 30 minutes of use per week. (Network partner: KIPP Endeavor Academy, KIPP Public Charter Schools)
School Deets, Denver, Colorado — School Deets is a simple and effective communication platform that fixes disjointed school to home communication by providing one app for everyone. Admin, teachers, family liaisons, secretaries, parent volunteers, community members, etc can all use the same platform to easily reach parents. (Network partner: Excelsior Springs High School, Excelsior Springs School District)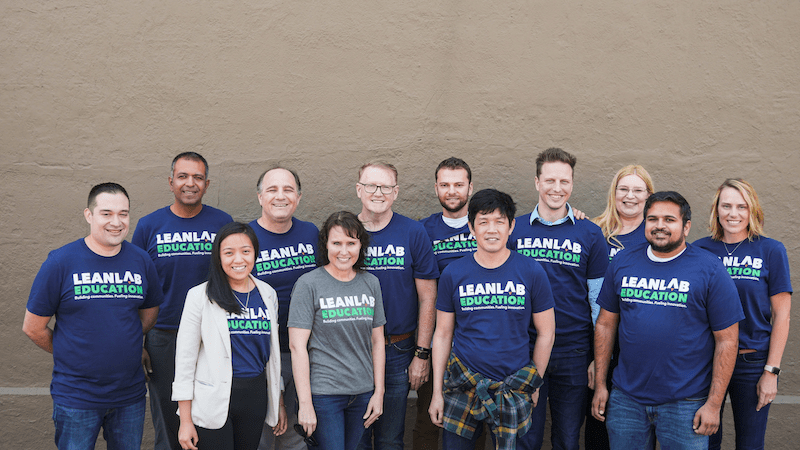 Mandi Dimitriadis, our Director of Learning, said, "at Makers Empire, we believe that every child can make their world better. We would love to equip every child in the world with critical, creative and design thinking skills and access to 3D design and printing tools, so that they are empowered to solve problems for themselves and others. We are thrilled to be able to bring our program to the children in Kansas City."
The program culminates January 22, 2020 at Scale Day, where all the education startups and their school partners plan to share the results of their research pilots.