Jon Soong, Makers Empire's CEO, recently attended South by Southwest in Austin, Texas, as a guest of Adelaide City Council and New Venture Institute at Flinders University. In this first blog post of a series of three, he shares his first impressions of the city of Austin. His upcoming posts will focus on the South by Southwest event itself.
Austin, Texas, is not only Adelaide's sister city: Austin is also the home of South by Southwest (a.k.a. SXSW or South-by to locals).
SXSW began 30 years ago as a music festival and has since grown to become the largest music, film, and interactive event in the world, spanning around nine days of non-stop panels, events, gigs, displays and showcases. An education component, SXSWedu, has also been added before the main festival. SXSWedu runs for four days, is an increasingly influential education conference and a great way to connect with the education industry's movers and shakers.
Makers Empire produces a 3D printing learning program for grades K-8, and we've made promising inroads into the American education market. Attending South by South West is a great opportunity for us so I'm keen to make the most of it. With this in mind, I arrive the day before SXSWedu begins with an expo booth booked and an Airbnb on the lake.
The first thing I saw in the Austin-Bergstrom airport when I arrived in Texas were these giant guitars: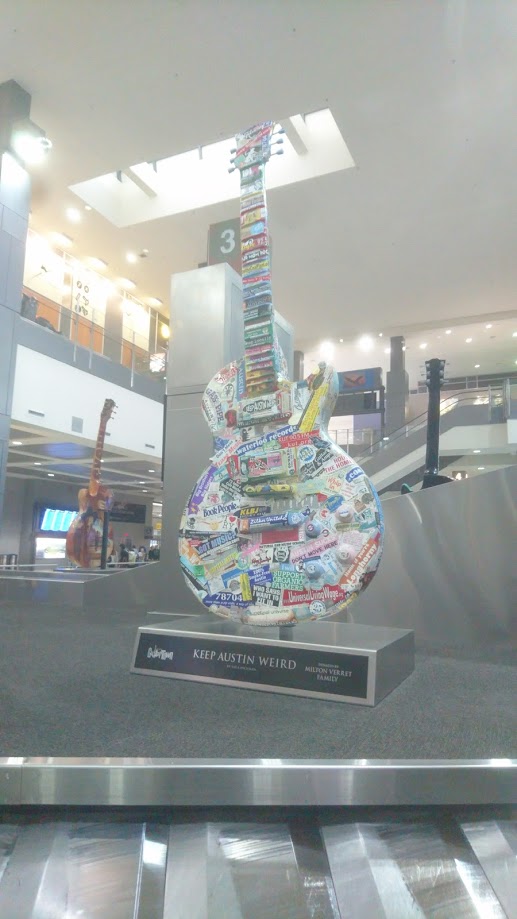 Pretty cool, huh? As I came to know over my stay, Keep Austin Weird is the (official?) motto of Austin.
My taxi driver informed me that Austin is the US's fastest growing city with — he estimated — 200 people moving there every single day.
SXSW is massive. The education conference is much smaller, but it uses all the same locations. Setting up in a restricted part of the huge Austin Conference Center felt like it was a trial run for the main event.
The following four days were a blur of talking to people, attending sessions and making connections. One highlight was meeting the Mayor of Austin after a panel discussion he was part of. Unfortunately, I had broken my phone earlier that day and the photo came out like: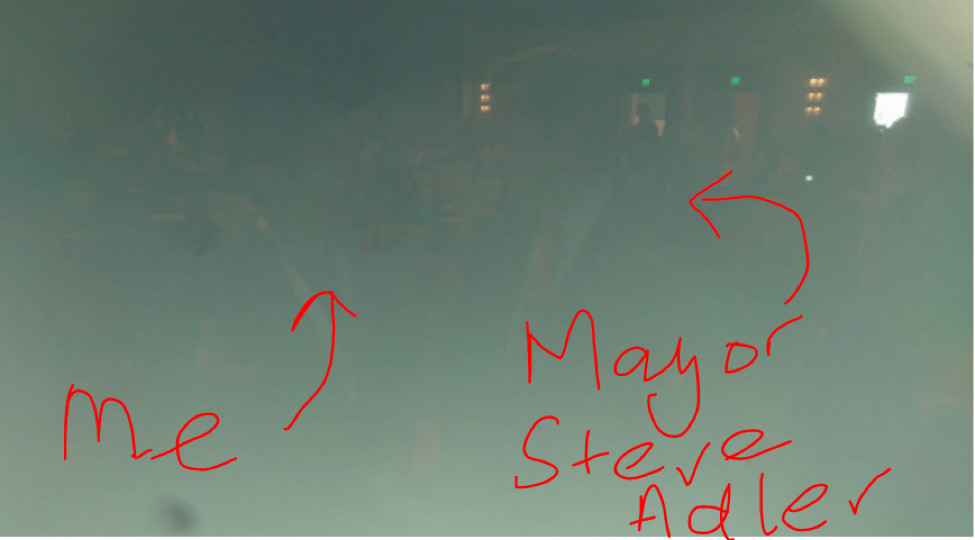 Still, it's the opportunity to make these sorts of connections that are invaluable.
Nights were spent at bars, bands, and events like this launch of education startup CatchOn, which was held at a large bar with live band karaoke.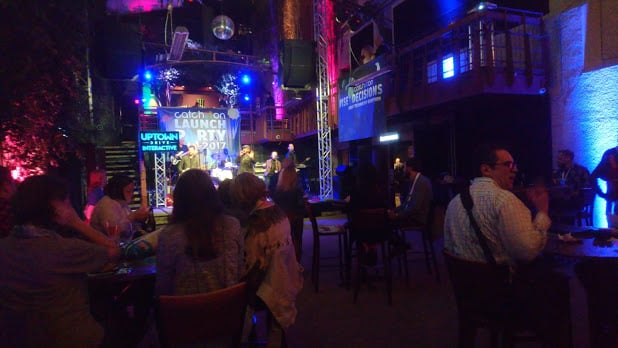 As the SXSWedu conference went on, the anticipation in the city seemed to grow: buildings were painted or wrapped, shops closed and transformed overnight, and streets around the convention center were closed off. Overnight, a yoga and smoothie bar turned into an Adidas Future/Fit experience and an old, apparently abandoned building turned into an "IBM is making…" building.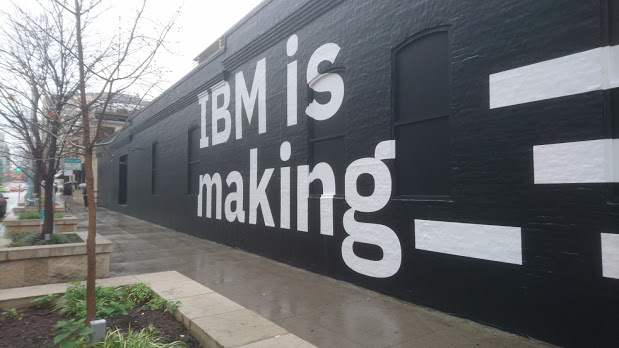 The sense of excitement in the city was infectious. As I walked around the city and explored different venues, I could feel the energy building to the main event, SXSW…
Jon will continue sharing his impressions of Austin, Texas, and South by South West in posts two and three of this series. Stay tuned.