Free 3D Printing Lesson Plan: Colourful Bubbles
Makers Empire pioneering design thinking and 3D printing solutions for schools include professional development for teachers, over 130 lesson plans aligned to American Common Core standards and the Australian Curriculum, the world's easiest to use 3D software, a Teacher's Dashboard, a school implementation plan and analytics.
Click the report below to download your FREE 3D printing lesson plan: Colourful Bubbles: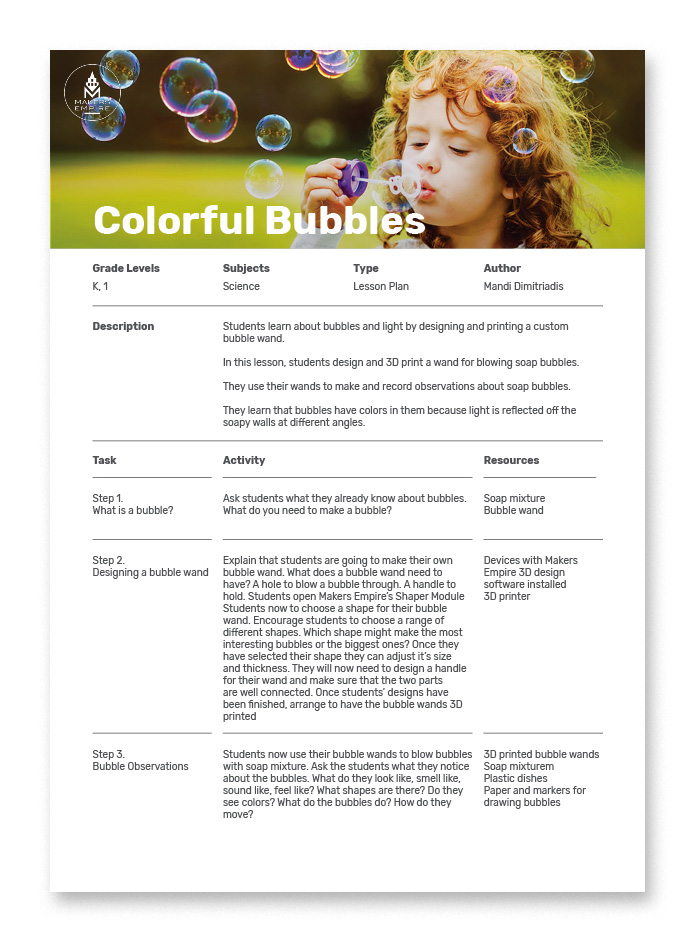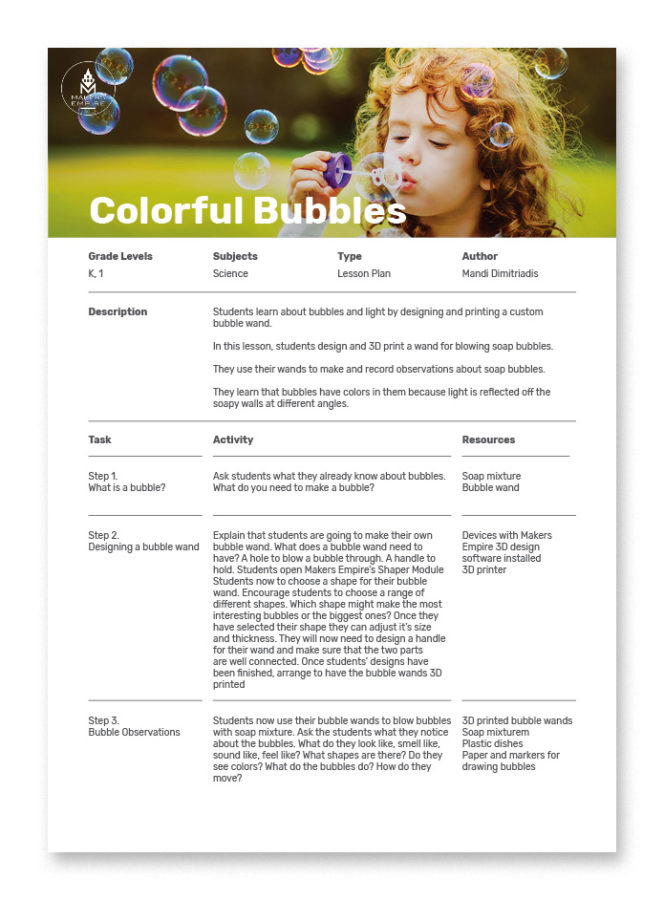 The Colourful Bubbles lesson plan includes two accompanying videos. The teacher's video shows teachers how to use this lesson plan to teach grades K-1 important STEM concepts, design thinking and 21st-century learning skills. The students' video is designed to be watched by students during class to inspire and support their learning in 3D.
Both videos have detailed, step-by-step instructions and full voiceover. Watch this short preview below.
Enjoyed this lesson plan? Learn why your school should become a Makers Empire school
Don't want to wait? Click on one of the buttons below to continue your Makers Empire journey.
Stay up to date and be inspired by the Makers Empire weekly newsletter.
Request a quotation or buy online with a credit card now.
Sign up to a free trial and try it with your students.