Makers Empire for Schools
Empowering schools to help create a new generation of thinkers, creators and problem solvers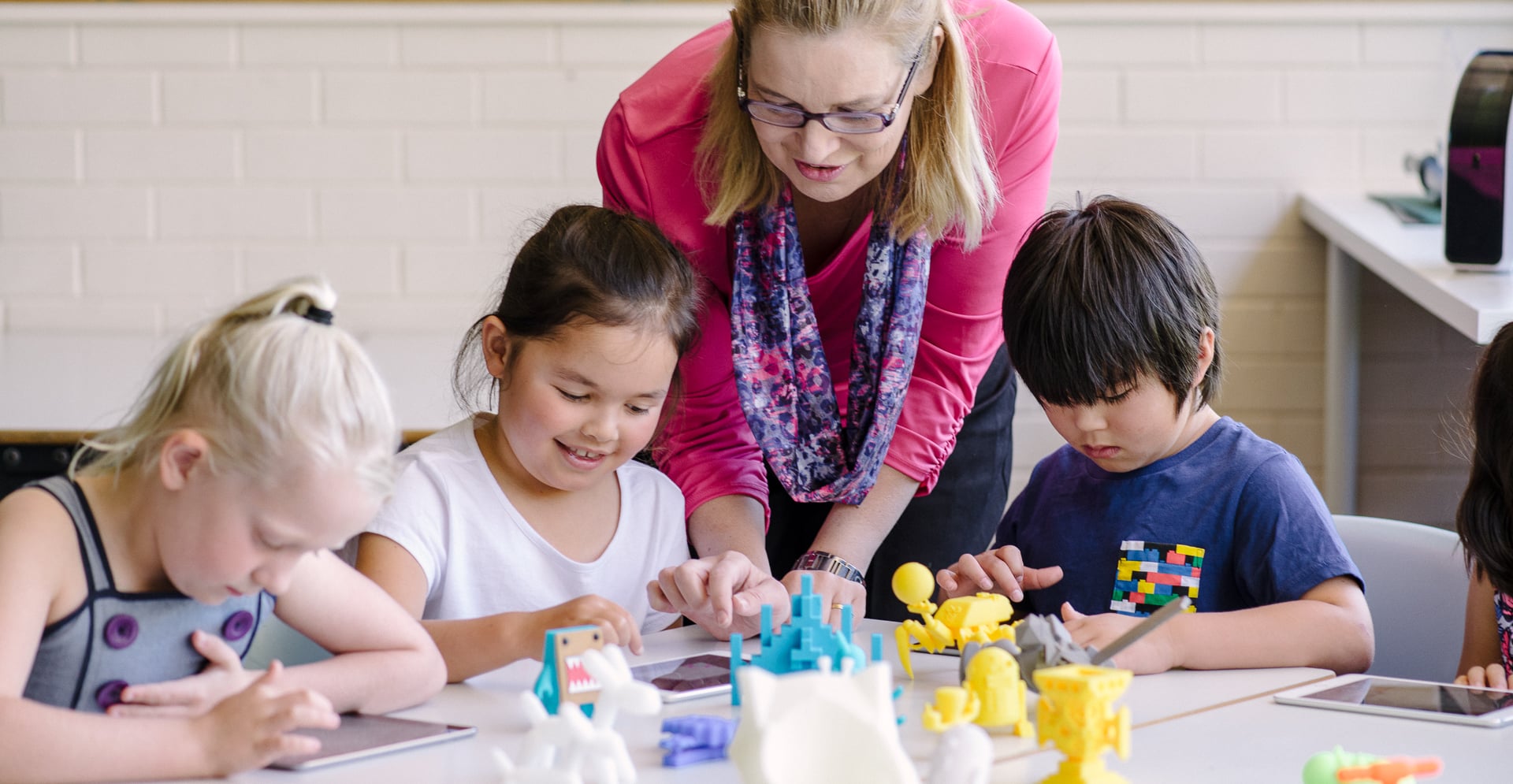 Transform K-8 Learning
At Makers Empire, we believe that every student has the ability to make his or her world better. We believe teachers need resources, professional development, training and support to perform their best. And we believe anything is possible when students are positioned as creators, inventors and makers.
   BENEFITS OF A SCHOOL SUBSCRIPTION   |   READ SCHOOL CASE STUDIES    |    WATCH VIDEOS MADE BY SCHOOLS    
The Makers Empire Difference
Tour Makers Empire 3D Software
– Watch this video for a high-level introduction to Makers Empire 3D
– See how easy it is to start designing in 3D in minutes – no CAD necessary!
– Learn how built-in challenges and competitions test students' skills
– Preview levelling up and gamification features
– Suitable for students ages 4 years old and up
Tour the Teacher's Dashboard
– Watch this video for a high-level tour of the Teacher's Dashboard
– Learn how to view, comment on and download students' designs for export for 3D printing
– See how easy it is to set up and manage multiple student accounts, classes and designs
– Tour the lesson plan library with 150+ lesson plans and build your own lesson plans
– Access helpful videos and analytics
Achieve higher engagement and improved student performance
With Makers Empire, students are empowered by an engaging design process to develop a growth mindset and important problem solving, analytical and spatial thinking skills. Similarly, teachers learn how to fully harness the power of 3D design and printing to teach students design thinking, STEM concepts and 21st-century learning skills.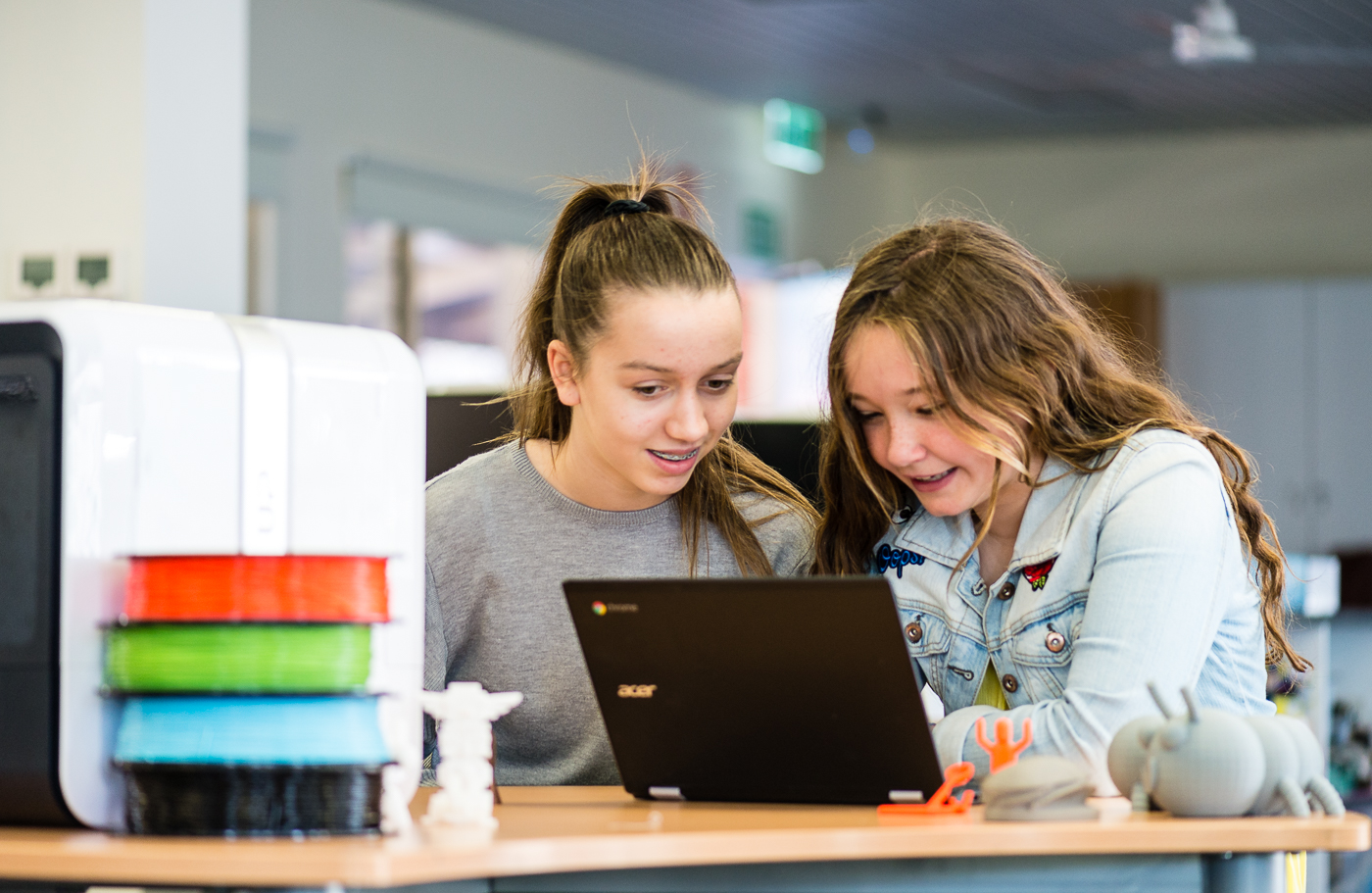 Cover Design and Technologies Curriculum
Ensure your school is at the forefront of Design Thinking in education. Makers Empire provides you with all the tools, skills and resources you need for teachers to efficiently and effectively cover required standards. Our 130+ lesson plans are aligned to the American Common Core standards, the Australian Curriculum, Next Generation Science Standards and ISTE Standards for Educators and are searchable by grade, subject and theme.
Easy to manage, complete 3D solutions
We know that the most incredible teaching tools are useless if teachers are not provided with the support, training and resources they need to onboard efficiently and to effectively integrate these tools into their everyday teaching practice. That's why Makers Empire includes everything you need to ensure that your school's 3D design and printing program is a successful venture for both teachers and students.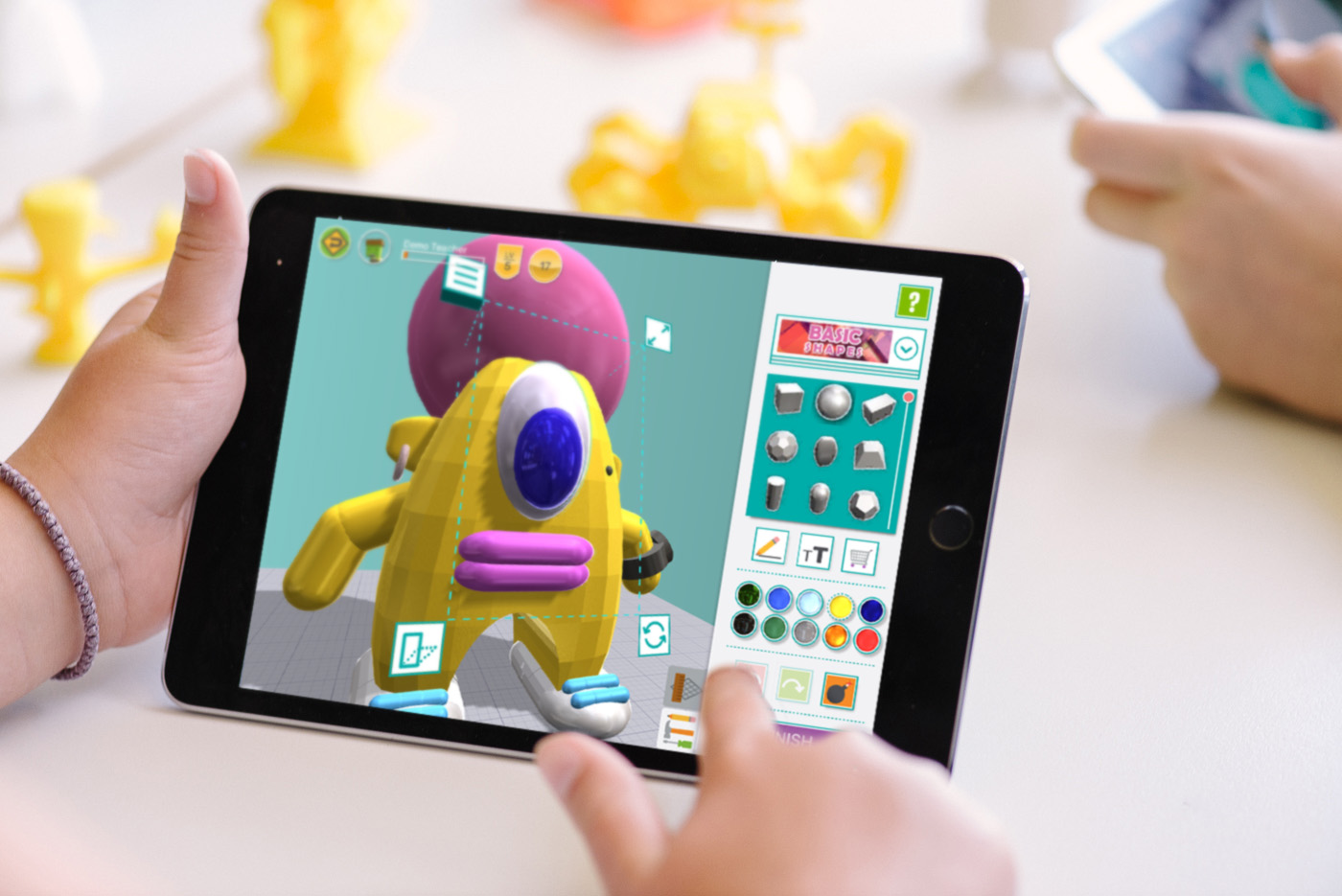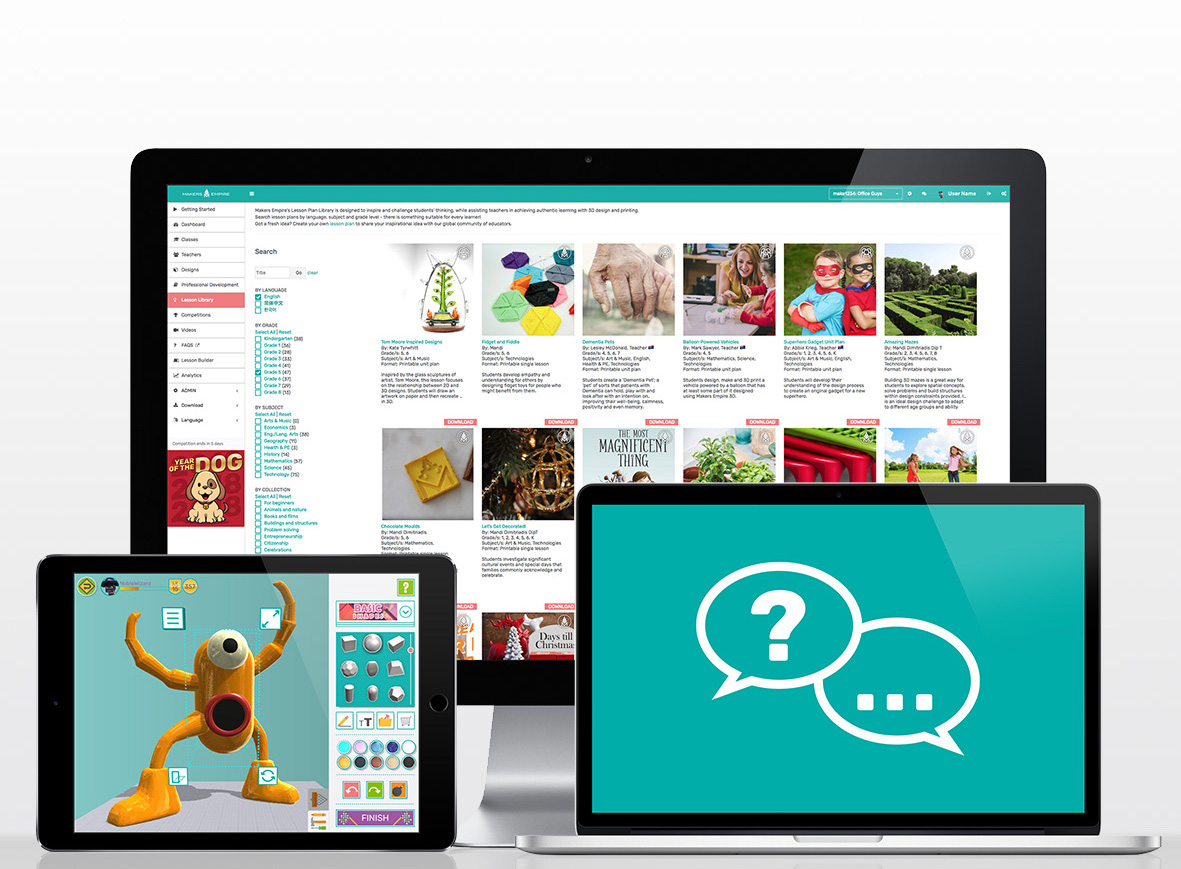 Everything you need to get started
Our complete 3D solutions include 3D software, high-quality teacher resources, professional development and training, and ongoing support; and can be bundled together with 3D printing hardware.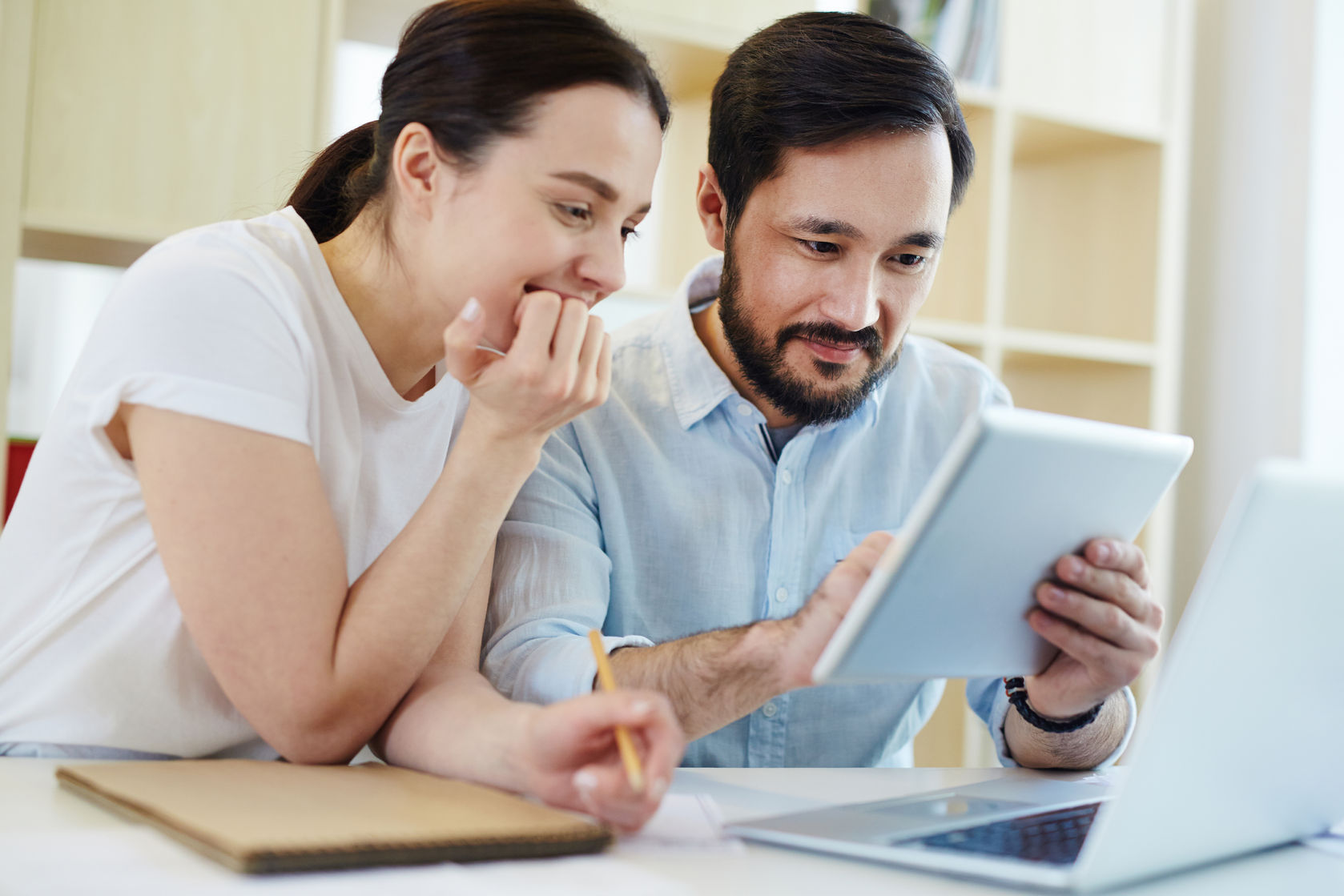 Makers Empire Ambassadors
Teachers can join our Ambassador Program, which celebrates innovative and inspiring educators who use Makers Empire in engaging, innovative ways.
Be Inspired and Stay Informed 
Stay up-to-date with design thinking news and lesson ideas for teachers, school case studies, product features, how to design videos and 3D printing tips.
Lesson Plans By Teachers
Teach across grade levels and subjects with 130+ lesson plans aligned to the American Common Core, Next Generation Science standards and Australian Curriculum.
Current School Offers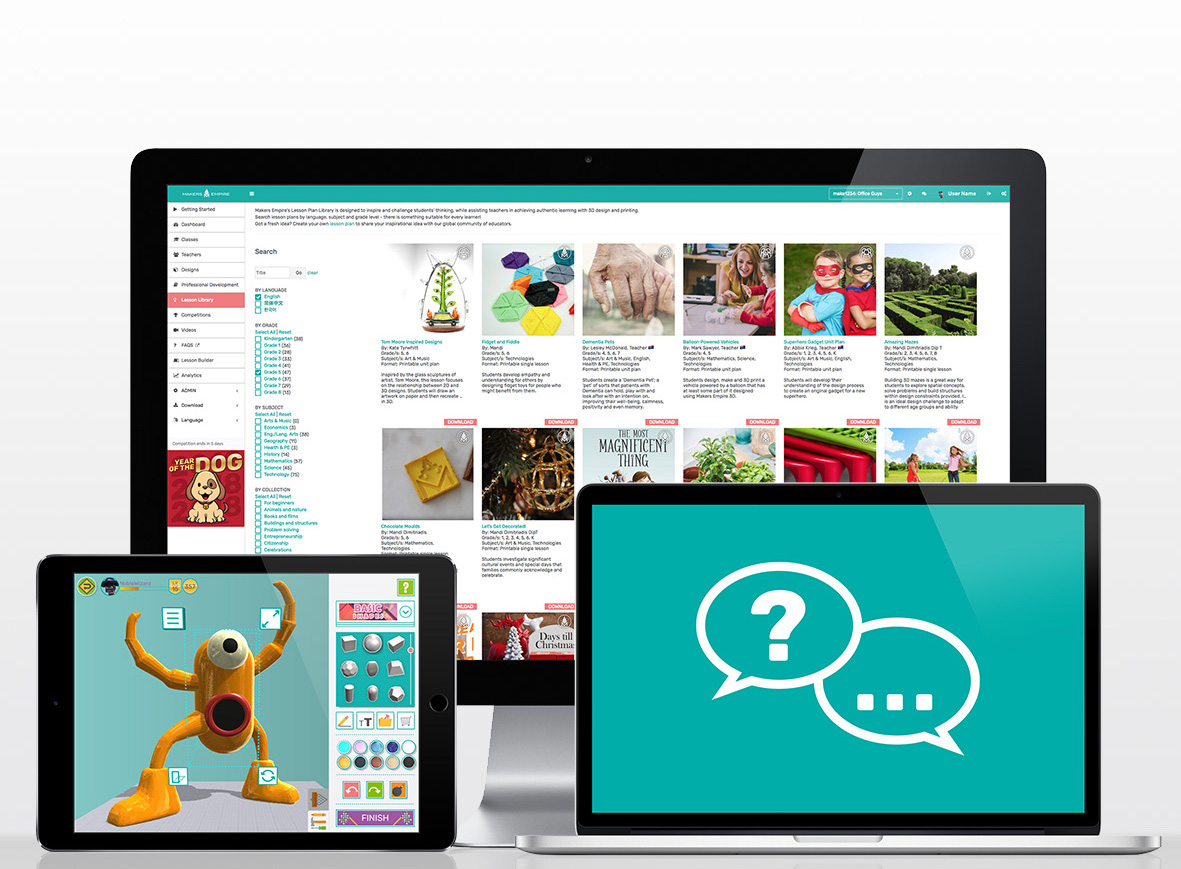 School Subscription
Our most popular product for schools. An award-winning, complete solution designed to integrate design thinking into your school efficiently and effectively.
Makers Empire 3D Printer Packages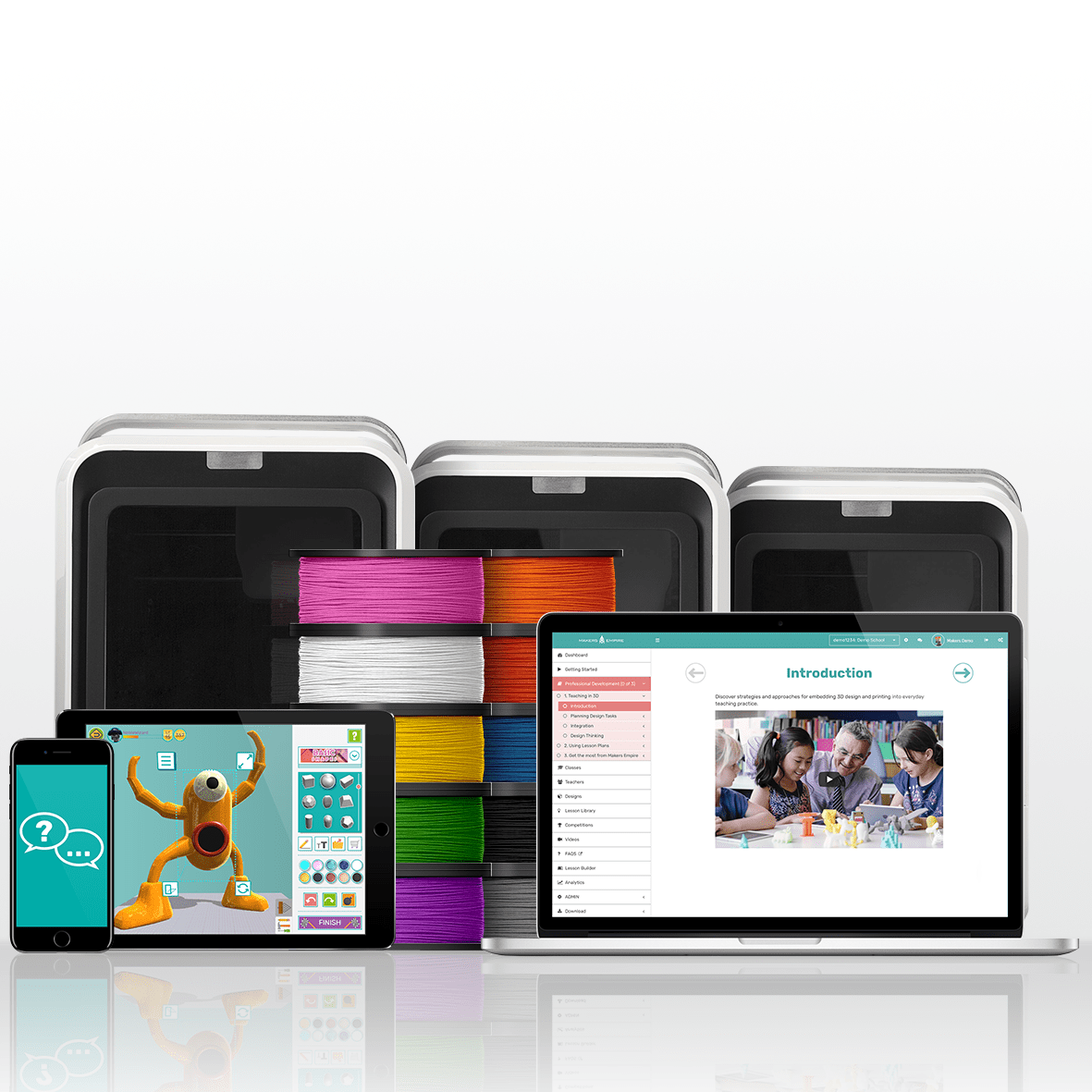 Makers Empire offers solutions bundled with 3D printing hardware in Australia and the United States of America.
3D Printer Bundles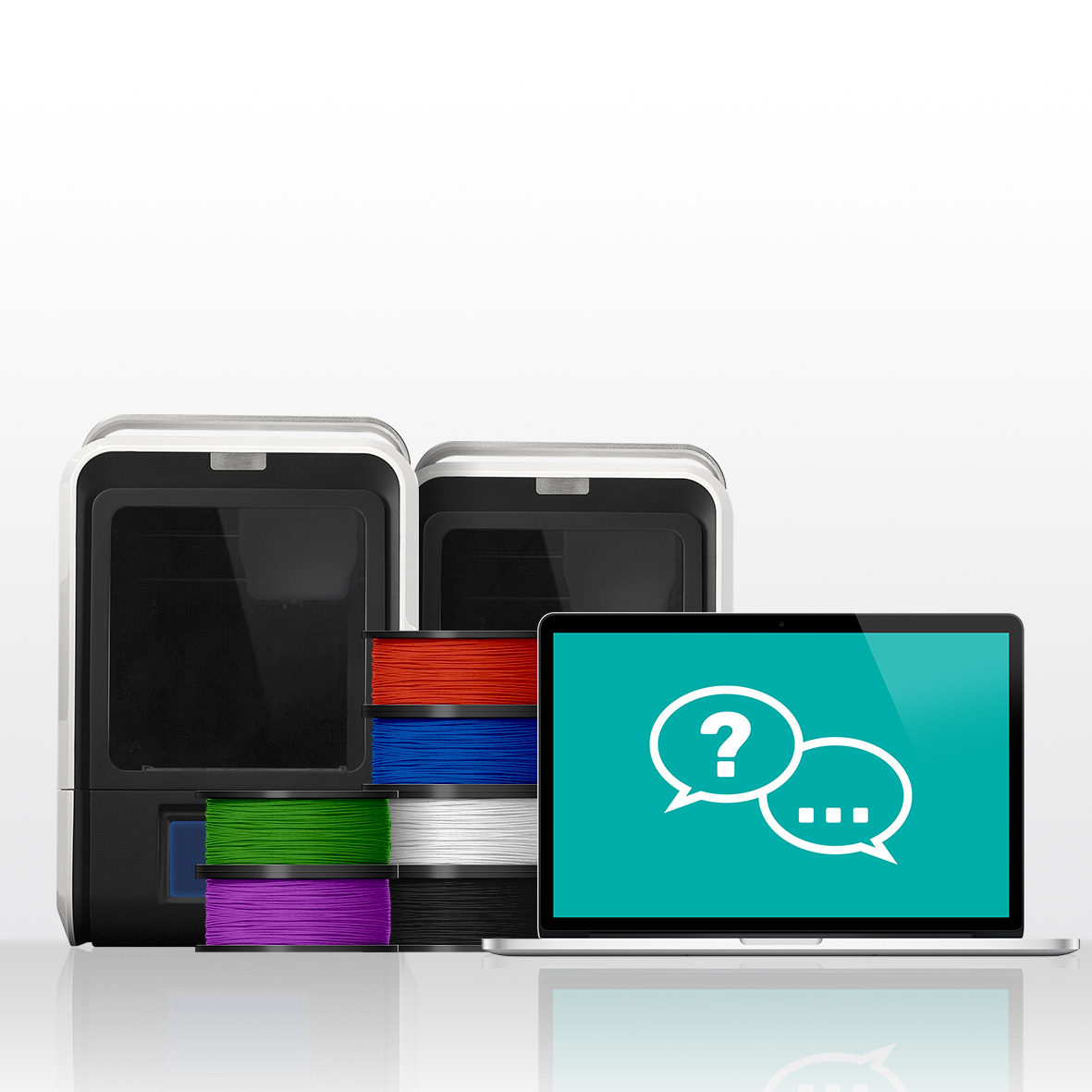 Makers Empire offers 3D printing hardware bundles in Australia and the United States of America.
Custom Solutions for Large Groups
For education departments, school districts, education boards and groups of schools who would like a tailored approach.