Guide to setting up your school's Makerspace
Keen to set up a successful Makerspace for your school?
Makerspaces are an awesome way to engage students in hands-on learning through making. Students love the practical experience of creating and problem-solving that goes into making.
Furthermore, classroom teachers have told us that Makerspaces are an effective way to engage less motivated students into learning important STEM concepts and analytical thinking, problem-solving, and design thinking skills.
But your Makerspace will only be as good as the planning and implementation that sits behind it. Great classroom teachers are the key to getting students thinking and making in Makerspaces.
Furthermore, classroom teachers have told us that Makerspaces are an effective way to engage less motivated students into learning important STEM concepts and analytical thinking, problem-solving, and design thinking skills.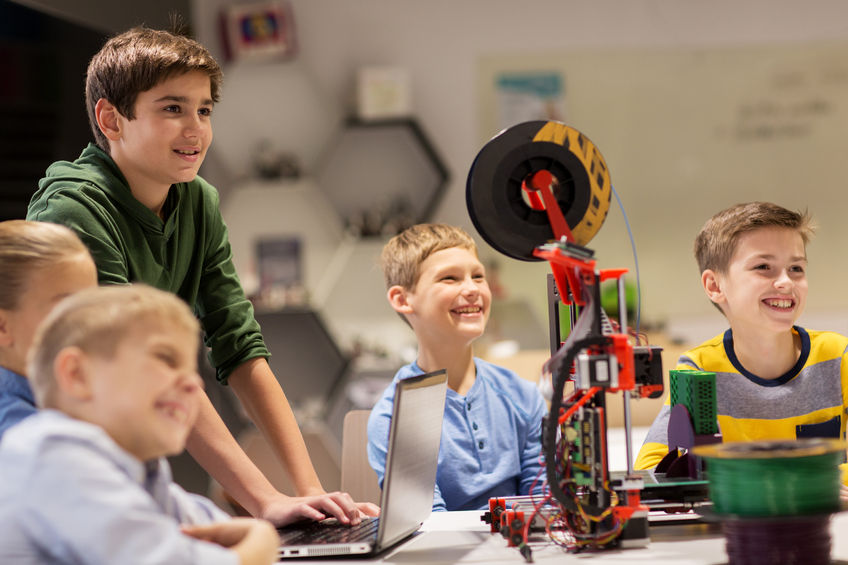 General Makerspace Tips
Here are 7 essential tips to help you start your Makerspace right:
1. Accessibility
Set aside dedicated space or room that all students at your school can access and work on their maker projects. Remember that this room will be full of noise and discussion!
2. Flexible working area
Provide areas where students can work comfortably on their own or in teams. Movable furniture is a great addition to a Makerspace. Creating dedicated 'hot desks' where students can work with tools and discussion areas with whiteboards and post-it notes to facilitate design thinking are excellent additions to any Makerspace.
3. Electricity
It is important that students have easy to access electrical power points so they can plug in their laptops, tablets, or other making tools. Extension cords are an option but remember that too many can create a safety hazard.
4. Rubbish and recycle bins
Making can be a messy process! As students work through the design process they will be continually reiterating their designs so have some big open mouth bins handy. This is a great opportunity to discuss waste and recycling with your students as well, so you can make sure you have responsible makers!
5. The right tools
Think about what you want students to be able to do in the MakerSpace and the tools they will need for this to happen. Will your students need hammer and nails, wood, cardboard, glue, screwdrivers, 3D printers, computers, etc.? Having the right tools available to your students is key. Explore what tools you want your students to have access to.
6. Storage
A Makerspace has the potential to become a very messy and cluttered space. Adequate storage with clear labels is important. Plus, storage should be accessible to the students, so they can reach what they need without having to ask for help. Students also need a clear space to work so any non-essential items like school bags etc should be placed neatly away from the working spaces.
7. First aid kit
Every space at a school should have a first aid kit, and the Makerspace is no different. Minor injuries are sometimes a part of the making process, and its always good to be prepared.
3D Printing in Makerspace Tips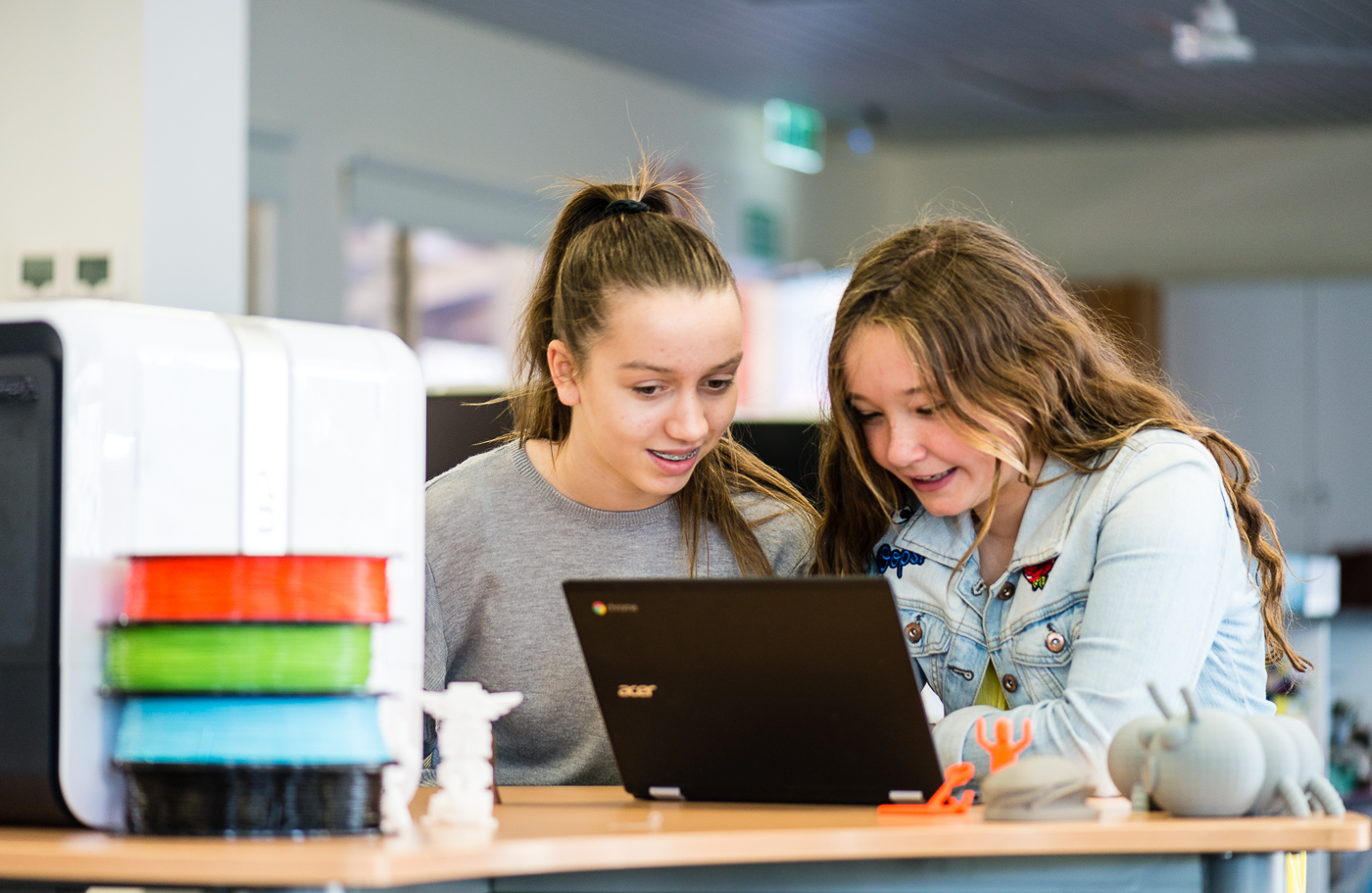 The modern Makerspace is not complete without a 3D printer. Manufacturing companies are adopting 3D printing technology across nearly all industries — including manufacturing, medicine and construction — so it's essential that students are familiar with the technology's design and prototyping benefits.
Luckily, a Makerspace is the perfect place to give them access to this cutting-edge technology. By introducing your students to this technology now, you'll be setting up a pathway to future education and possible careers in a STEM or STEM-related field.
We've helped thousands of teachers successfully integrate 3D printing and design into their schools so we know what works and what doesn't.
Here are 5 tips to ensure that the 3D printer in your Makerspace is a great fit for your school:
1. Invest in 3D modeling software
You want a design software that is easy for your students, like Makers Empire 3D. You want students to be able to learn the software on their own and start designing straight away. A software that allows students to work on their designs in class and at home is a great feature as well.
2. What 3D printer is right for you?
If you are a beginner, start off with a 3D printer that is low tech. This will make setup and printing your first designs much easier. Do you need a small, portable printer or do you want a larger printer for big projects? Ideally look for fully enclosed 3D printers with a built-in air-filtration system.
3. Choose quality 3D printer filament
You will need to invest in 3D printing filament which looks like a big fishing reel of plastic. This is what your designs will be printed with. Make sure you choose quality, safe filament. Low-quality filament is responsible for many, many 3D printer issues.
4. Have a dedicated 3D printer area
Early on, students will be fascinated with the 3D printing process so position the 3D printer in a spot that makes it easy for students to view progress. Plan for the addition of more 3D printers as your Makerspace grows!
5. Store 3D printer tools nearby
3D printers usually come with tools and safety glasses. These tools are there to help with printer set up and if there is ever an issue with the printer. So have an area where they can be housed next to the 3D printer.
THE MAKERS EMPIRE SOLUTION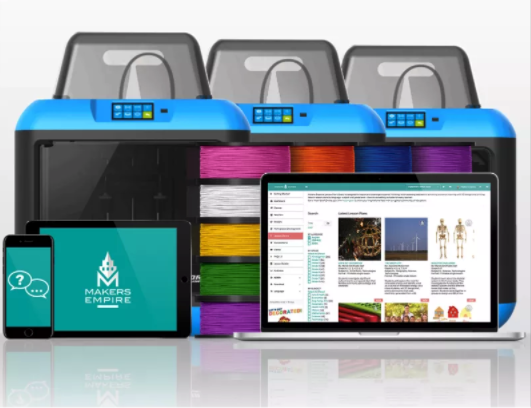 Makers Empire's integrated approach to 3D design and printing offers K-8 teachers unique opportunities for hands-on, project-b ased, STEAM-themed teaching and learning.
Our School Subscriptions include easy to use 3D software, 130+ lesson plans aligned to American standards and Australian curriculum, a step by step getting staqrted guide, professional development for teachers, a teacher's dashboard, an implementation plan, training and ongoing support.
We can also bundle our school subscription together with 3D printers that are suitable for your school's Makerspace to ensure easy implementation and ongoing success.
LEARN MORE
Ready to take the next steps in integrating 3D printing and design into your school Makerspace? We are here to help.
JOIN NOW
Transform Learning Now
Buy online with a credit card or request a quotation.
FREE TRIAL
Try Before You Buy
Test quality, suitability and ease of use with a free trial.
Choose the solutions that's right for your school or schools.