Introduction to the Edina Trust Grant
If you are looking at introducing or expanding 3D printing and design for your school, then Makers Empire can try to help you achieve funding for such a program through the Edina Trust Grant for Schools.
The origins of the Trust funds have led to an interest in funding activities which enhance the teaching and learning of science at the primary school level.
This is a great fit with Makers Empire as Makers Empire provides schools with 3D printing and design tools that can be used to teach Science/STEM subjects.
Our suggested package for the Edina Trust Grant includes a 3D printer, easy to use 3D design software, lesson plans aligned to standards, professional development and teacher management tools.

"Truly a Game Changer"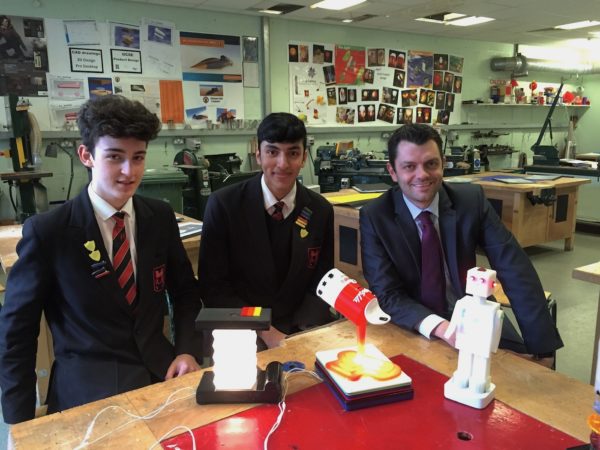 "3dprinting with no experience? No cad modelling skills required? Anyone can create a 3dprintable design in under 5 minutes? Sounds like a dream come true and that is now reality … Makers Empire allows users with no experience of 3d design, to create models from scratch in a matter of minutes… The teaching resources have been written to meet both the (US) and Australian national curriculum with clear and concise lesson plans that are easy to understand and have easily achievable learning outcomes. This is the most important feature of all, it's clear what the students will learn and it's clear how they will learn it! Also, this app is fun! It has its own personality and gives users instant feedback when you have successfully achieved something new… Overall this app, and the teachers portal that supports the app, is truly a game changer. Every child can succeed regardless of ability and they can embark upon a 3dprinting journey of a lifetime."
Phillip Cotton, Design & Technology Teacher
United Kingdom
Grant Aims and Fit with Makers Empire
The Edina Trust Science Grant Scheme (SGS) is a non-competitive grant scheme. Funding is set aside so that there is enough for every school and maintained nursery in select areas to get the full amount. The eligible areas for the 2019-20 school year are:
Blaenau Gwent
Caerphilly
Clackmannanshire
Fermanagh & Omagh
Hull
Newry, Mourne & Down
North East Lincolnshire
Wakefield
West Lothian
Wolverhampton​
The SGS runs in each area for three years. You can find out which year your area is in by visiting their eligible schools page.
The Edina Trust Science Grant Scheme is a great fit with Makers Empire as Makers Empire's makes learning Science fun and engaging. With Makers Empire, students learn how to solve real-life STEM problems, making the learning deeper and more meaningful.
Consider teaching your students about Scientific concepts like light by having them create personalised 3D printed bubble wands (Colorful Bubbles lesson plan).
You could also teach your students about sustainable sources of energy by having them collaborate to create a 3D printed town that is lit by fairy lights powered by wind energy that they've harnessed via wind turbines (Windy City lesson plan).
Makers Empire has 55 Science lesson plans for grades K-8 so you will never be short of ways to teach your students Science using Makers Empire and 3D design and 3D printing.
What could my school receive?
Schools that successfully apply to the Edina Trust Science Grant Scheme will receive:
£600 Makers Empire Class Package – ET Special:
Makers Empire Class Subscription

1 x Flash Forge Inventor IIs 3D printer

2 x PLA Filament
This package supports development of STEM skills in students and youth under 18 years of age in design, engineering and programming, through hands-on learning.
Application Process: suggested steps
For schools who choose Makers Empire for their grant submission, we recommend the following approach.
Step 1: consider Makers Empire
To learn more about Makers Empire, and see if this is the right solution for your school, please watch these short videos (3).
Our 3D solutions for schools utilize design thinking frameworks as a way of getting students to engage in problem-solving. 3D printing and design are great tools with which to experience design thinking. Plus, they help educators teach students STEM concepts in an engaging way while providing them with a truly 21st-century learning experience.
"This has been a wonderful new way to teach and motivate my students… They are beginning to see real-life implications to what they learning to do in class and how they could develop prototypes of objects that they could develop and then produce to sell… The overall enthusiasm towards school and learning has increased tremendously. Students who are typically reluctant learners have come to life,"

– Robin McGinnis, Teacher
North Elementary School, USA
Step 2: Request a Quotation
Tell us a little more about your school so we can generate your personalized quotation for you to submit with your grant application. We promise never to share your information – see our Privacy Policy.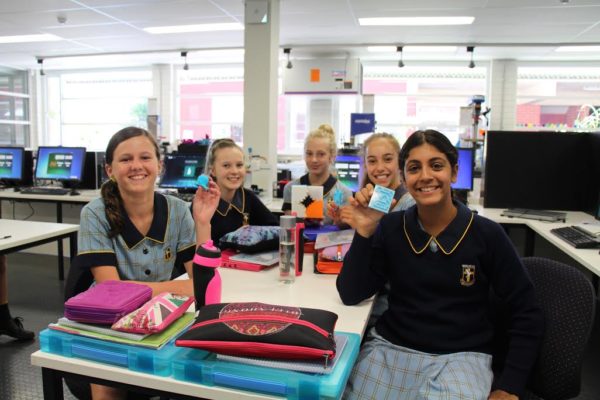 Step 3: Submit your school's application
Start your application at the grant website and submit it according to the instructions. The application process is relatively simple so you should be able to be complete it quite quickly. 
If you need help with your application please email us at info[at]makersempire.com with the subject: "Edina Trust Grant Support."
Good luck!