Who's it for?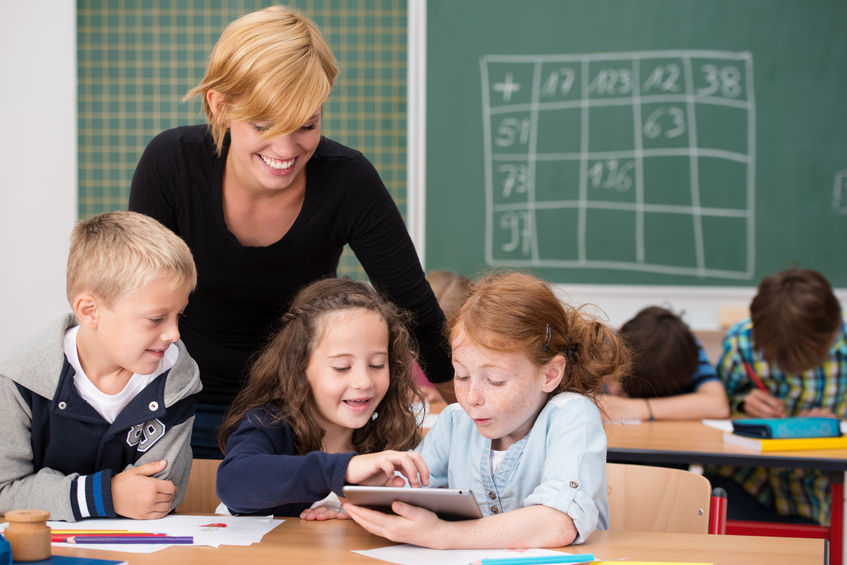 Makers Empire's 3D Learning Program is ideal for K-8 educators wanting to learn how to integrate 3D printing and design across the curriculum.
Makers Empire's Learning by Design course is ideal for K-8 educators wanting to learn more about design thinking and how to support their students to develop design thinking skills across the curriculum.
Blended professional development
Learn how to use 3D printing and design thinking as an effective, everyday teaching tool. Personal, live webinars and self-paced training designed for teachers by teachers makes it easy!
100+ lesson plans designed by teachers
Designed by experienced and qualified classroom teachers. Searchable by grade, subject, theme and language. Aligned to the Australian and American curricula.
World's easiest to use 3D software
Start designing in 3D in minutes – no CAD necessary! Multi platform – compatible with all devices. Can be used by students as young as 4YO.
Feature-Rich Teacher's Dashboard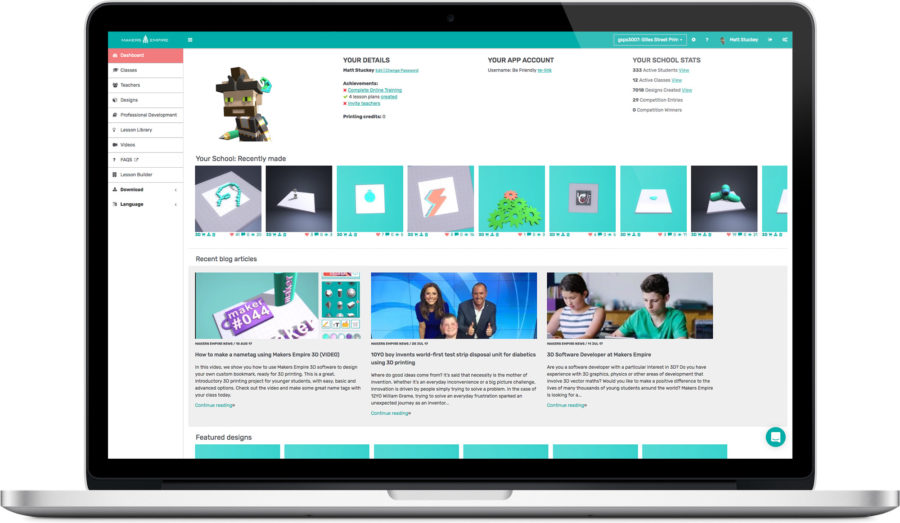 Makes managing multiple students and classes a breeze! View, comment on and download students' designs for 3D printing. Design your own lesson plans.
Analytics to monitor progress
Weekly reports delivered to your inbox make it easy to keep track of students' progress and engagement. Year to date reports are also available in the Teacher's Dashboard.
QR Login to make getting started simple
Easy student login via a simple QR code scan – no individual passwords necessary! This login option makes getting started a breeze and is ideal for younger students.
Privacy settings put you in control
You control the size of your design community and how widely your students' designs are shared. Choose from worldwide, all schools, your school or your class.
Explore the gallery and be inspired
Browse 1,000,000+ 3D designs by the worldwide Makers Empire community of designers in the Gallery. Be inspired and comment on your favourite designs.
A worldwide community of designers
Students love receiving feedback on their designs from the global Makers Empire community. In turn, students encourage their fellow designers, too.
Customise your own hero (avatar) 
Students can customise their own hero (avatar) with a variety of awesome facial features, outfits, accessories and more!
Gamification and levelling up features
Levelling up features help make learning fun. Rewarding students for their achievements help keeps them focused and engaged.
Monthly 3D design competitions
Students can test their 3D design skills by entering our monthly, STEM-focused, global design challenges. Winners receive certificates and trophies.
Get started with Makers Empire
Ideal for those wanting to gauge Makers Empire's suitablity for their individual school. For district deals, please choose Book Demo.
Ideal for those budget planning, those who want to learn if Makers Empire is a good fit and those who have lots of questions.
Ideal for those who are short on time and those wanting to learn more about integrating 3D design and printing into the K-8 classroom.