We understand that choosing a 3D printer for your primary or middle school can be a difficult decision. While many will be great for high school students or a hobbyist, some are less suited for regular use in a K-8 classroom, Makerspace or library environment.
At Makers Empire, we've helped thousands of K-8 teachers in Australia, America, Europe and Asia integrate 3D printing and design into the classroom so we understand what works and what doesn't.
From our conversations with teachers, we understand that the most important criteria for schools when choosing a 3D printer are:
Plug 'n' play – that is, ease of use;
Affordability;
Durability;
Safety;
Air Filters – learn why air filters are important;
Reliability; and
Customer support.
Additionally, the ability to print wirelessly or over the Cloud, thereby eliminating the need for USB memory sticks or even being in the same room as the 3D printer, is another useful feature to consider.
The 3D printer market is fast-changing – almost every new 3D printer brings some new feature that will soon be standard on all printers, but none of the current printers on the market has every single one of the current, must-have features.
With this in mind, here is our current list of recommended 3D printers. To come up with this list, we evaluated more than twenty 3D printers, reviewed teacher feedback and assessed recent reviews from independent sources. We've spent weeks, months and even years testing printers to model expected classroom and school conditions.
Tip: hover your mouse or cursor over the features in the first column to display detailed descriptions.
Best 3D printers to buy for Primary and Middle Schools

Reliability

This score indicates an assessment of the 3D printer's reliability to produce consistent prints with minimal issues in a school setting. Reliability is a relative term when it comes to 3D printers: even the most reliable printers we have had require servicing and attention.

Price

Build Size

Maximum printable size as width x depth x height.

Enclosed

Enclosed printers have inaccessible moving parts to reduce the risk of possible injury.

Air Filter

Air filters remove odour and plastic particles from the air.

Assisted levelling

The printer needs a perfectly level surface for optimal printing. Most printers have assisted levelling to help users mechanically level the print platform.

Materials

Compatible 3D filament (plastic consumables)

Printing Bed Material

Flex board is ideal for PLA filament. Perforated board is better for ABS filament. Advanced alloy is state of the art and suitable for all materials.

Price of 3D Filament (Plastic Consumables)

Makers Empire sells PLA filament in packs of 500 grams rolls.

Connectivity Options

Options to load design files onto the 3D printer

Interface

Touchscreen interfaces are intuitive and easy to use. Scrollwheel interfaces are mechanically operated.

Built in Camera

Printer has built in camera so you can monitor printing progress remotely.

Customer Support

After sales support provided by manufacturer or reseller.

Conclusion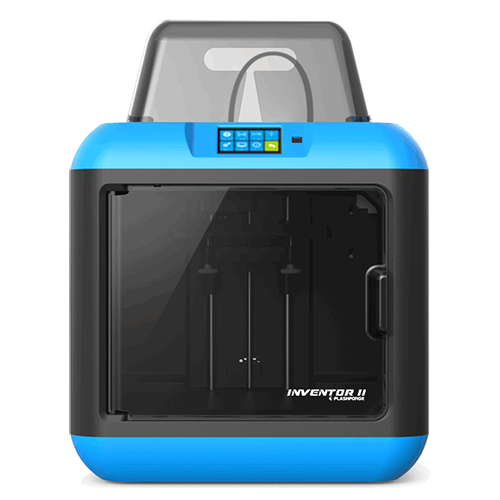 FlashForge
Inventor IIS
8/10

$1,199 AUD

Medium: 140 x 150 x 140 mm

Yes

Yes, both HEPA and carbon filters

Yes

PLA

Flex Board

$

USB / Wifi / Remote control via the Polar Cloud so you can operate your 3D printer from anywhere.

Touchscreen

Yes

Good

Printing anywhere via a web browser makes it easier to share the printer around the school. Ethernet (via dongle) is great as WiFi in schools is often difficult to get working reliably (due to issues with proxys, security etc). See our

review.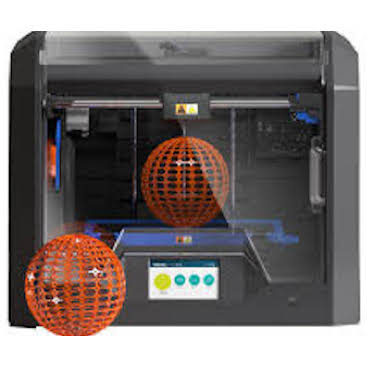 Dremel 3D45 Printer
8.5/10

$3,095 AUD

Big: 250 x 152 x 170mm

Yes

Yes

Yes

ABS, PLA and other filament

Glass

$

USB / WiFi / Polar Cloud

Touchscreen

No

Unknown (new to Australia)

A highly regarded printer. It can print in multiple materials, has an inbuilt camera and can also print wirelessly over the Cloud. In the USA we would rate this printer at 9.5 considering the excellent customer support. Dremel is new to Australia so we haven't tested the customer support yet, hence our current rating of 8.5. Probably best suited to middle and high schools with slightly larger budgets. Superior to the Makerbot Replicator for price, product features and customer support. Best 3D printer for this price range. Read our

review.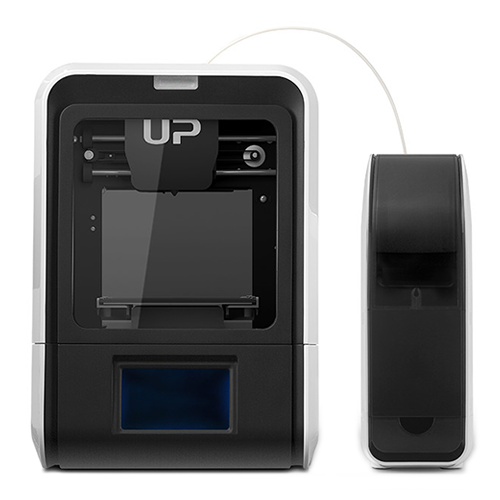 Up Mini 2 ES
8/10

$995 AUD

Small: 120 x 120 x 120 mm

Yes

Yes, HEPA and carbon filters

Yes

ABS & PLA

Perforated Board and Flex Board

$$

USB / WiFi / Ethernet

Touchscreen

No

Average

This printer is the updated version of the Up Mini 2, released in the last quarter of 2018. Reliable and affordable printer. Best for portability. For schools, the ethernet connectivity should improve reliability because you're not dependent on wifi. See our

review

of the previous version.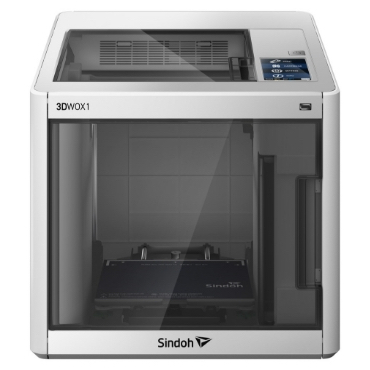 Sindoh 3D Wox 1 Printer
9/10

$2,250 AUD

Big: 210 x 200 x 195mm

Yes

Yes, both HEPA and carbon

Yes

ABS, PLA and other non-abrasive filaments

Flex Board

$$ (Sindoh brand)

USB / Wifi / Ethernet

Touchscreen

Yes

Unknown - not yet launched in Australia

An impressive new printer, which might just be our new favourite. It's just so incredibly easy to use, and the fact that we can queue an entire class worth of prints onto the memory in the printer is awesome. It also has a number of unique and extremely helpful features that you won't find anywhere else. Read our

review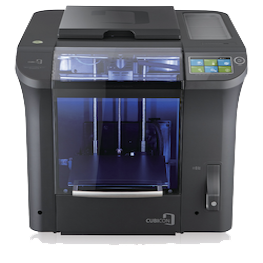 Cubicon Single Plus
9/10

$5,999 AUD (with 2 extruders)

Big: 240 x 190 x 240 mm

Yes

Yes, a HEPA filter

Yes, levelling is fully automatic.

ABS & PLA

Advanced alloy print bed with excellent auto-levelling

$

SD Card

Touchscreen

No

Average

Fantastic printer with a unique motorized print bed and heated chamber. Support is not great, however - initially, it took us a few months to get it working properly and we had to send it back. We recommend you buy two extruders and keep one for ABS and one for PLA. This won't make it cheap but changing between the two different filaments clogged our extruders (it's happened to others, too). See our

review.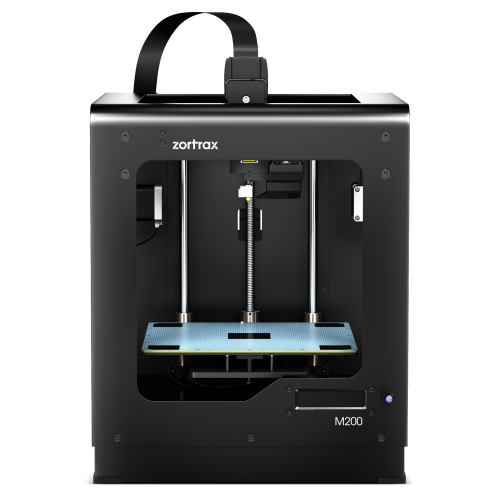 Zortrax M200 Printer
8.5/10

$2,900 AUD

Big: 200 x 200 x 180mm

No

No

Yes

ABS & PLA, however we've found that PLA performs comparatively poorly.

Perforated Board

$

SD Card

Scrollwheel

No

Good

A real work horse for us - a great, reliable printer, which has recently been updated as the M200+. Initially, the M200 was ABS only but ABS tends to warp and benefits from a heated chamber so we bought the doors and made a lid to keep the heat in. We've replaced bits and pieces on the M200 model through the years and it keeps going. As this printer works well with engineering plastics and is not enclosed, we think it's better suited to a high school environment.
Maximise Student Learning with a 3D Printer
Buying a 3D printer is just the first step when you integrate maker pedagogy and Design Thinking in your school.
Which 3D modeling software will your students use?
How will teachers learn how to use the 3D printer and 3D design as an authentic teaching tool efficiently and effectively?
Which class management tool will you use so teaching with 3D doesn't become a logistical challenge?
How will you ensure teachers can access professional development, resources, training and support they need to become confident and skilled teachers with 3D technology?
Fortunately, Makers Empire's 3D Printer Packages include everything teachers need to successfully integrate Design Thinking, maker pedagogy and 3D printing into their teaching practice.
Our School Subscription can be bundled together with 3D printers to ensure your school's 3D printing program is a success.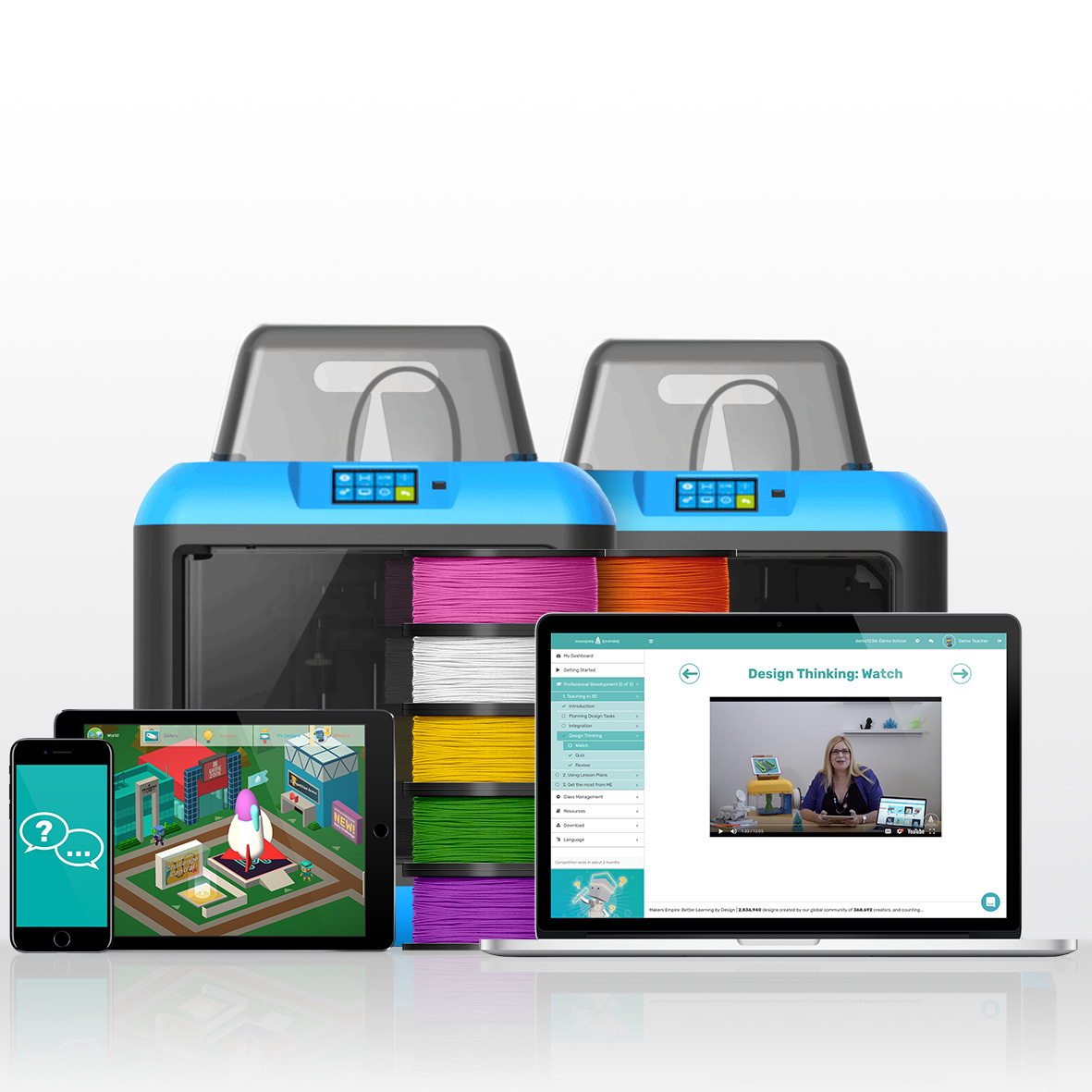 Request Your Free Makers Empire Quotation
Other Printers We have Bought and Tested for Schools
When testing printers for use in primary and middle schools we prioritise reliability, usability, durability and affordability.
The following printers were all good in their own way but would not be our first choice for schools. It's possible that newer versions of these printers or more technical knowledge amongst teaching staff could make these printers great for schools.
BEE THE FIRST (2013): the original version of this printer was problematic – the filament would break in the tube and would require a difficult dismantling. This has probably been fixed now but we haven't had a chance to try the newer printer. This printer is not enclosed and there is no air filter or LCD touch screen on the version we had.
FlashForge Creator Pro (2014): a great printer but more suited to hobbyists/high schools as it has a dual head. This makes it more advanced as it allows for two colours or soluble support but it's also more tricky to get right. No air filter.
Polar 3D (2014): this printer has a unique circular motion build plate. The inbuilt camera is great – you can monitor printing progress from a remote location, which is very helpful. Not enclosed, no air filter or LCD.
Makerbot Thing-O-Matic (2011): a classic printer, very DIY. No air filter or LCD. Too dated now.
Robo C2 (2017): a good printer. No air filter, however.
XYZ Da Vinci Jr (2016): quite a cheap printer but filament rolls are "çhipped' so you can only use XYZ filament with it. An enclosed printer with basic LCD and no air filter.
Up Plus 2 (2013): A classic printer. Very reliable and sturdy, but getting dated now. No air filter, not enclosed, no LCD.
Up Box / Up Box+ (2017): We experienced reliability issues with the original Up Box but the newer Up Box+ is much better. Has air filter and is enclosed. No LCD screen.
Other Printers We Bought but would not recommend
These printers are either discontinued or not recommended for schools. This does not mean that these printers were/are not good printers – it's just that when we tested them we found them unsuitable for primary and middle schools.
3D Systems Cube 3 – a dual head machine. We struggled to get good prints from it and it has now been discontinued.
Makerbot Thing-o-Matic – a great, early printer. Very DIY, however. Discontinued.
Printrbot Simple Metal – a good printer but quite DIY. It took us a while to have it set up properly to print well. It's not enclosed and has no air filter. Now discontinued.
Cocoon Create (2018) – for the price, this is a great printer from Aldi supermarket. However, it's not durable enough for schools. Also, it's not enclosed and there is no air filter.
Creality CR10: A decent printer with big build volume for the price. However, it is not enclosed and there is no air filter.
OTHER 3D PRINTERS
Don't see a 3D printer listed here that you're considering? Please contact us for expert advice – we want to make sure your 3D printing experience is a successful one!
Transform Learning with Makers Empire
Be inspired. Stay informed.
Become a Makers Empire school today.
You can do it. See for yourself!